Ashwagandha (Withania somnifera) is a plant in the nightshade family with a long history of use in Ayurvedic medicine. It's considered an adaptogen: a product that might help the body to manage stress, whether that be stress from exercise or stress from a tough day at the office. While it's currently difficult to work out the ideal dosage — studies have seen positive effects everywhere from 50 to 500 milligrams — a good amount of research suggests that ashwagandha may have anti-anxiety effects, help to manage fatigue, reduce levels of cortisol, and maybe even improve athletic performance.
So which brands have produced the best supplements? You'll want to take into account each supplement's transparency, label accuracy, and absorption. Here's what we landed on.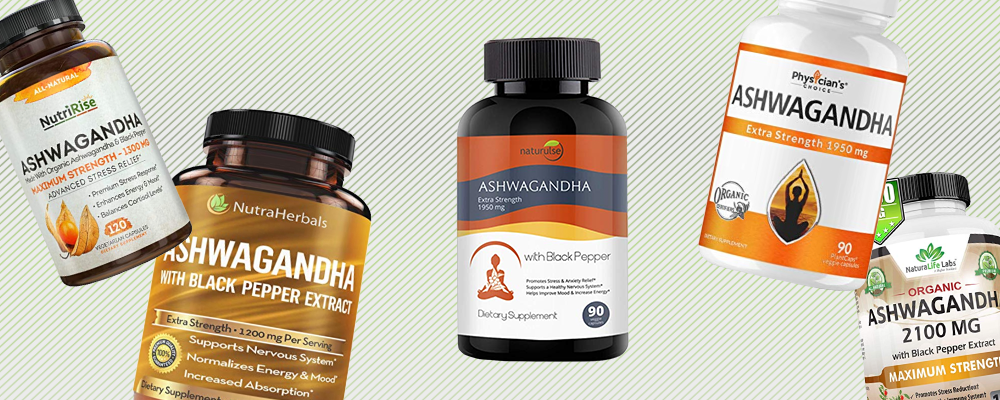 Editor's note: The content on BarBend is meant to be informative in nature, but it shouldn't take the place of advice and/or supervision from a medical professional. The opinions and articles on this site are not intended for use as diagnosis, prevention, and/or treatment of health problems. Speak with your physician if you have any concerns or before beginning any new workout regimen.
Editor's Pick: NaturaLife Labs Organic Ashwagandha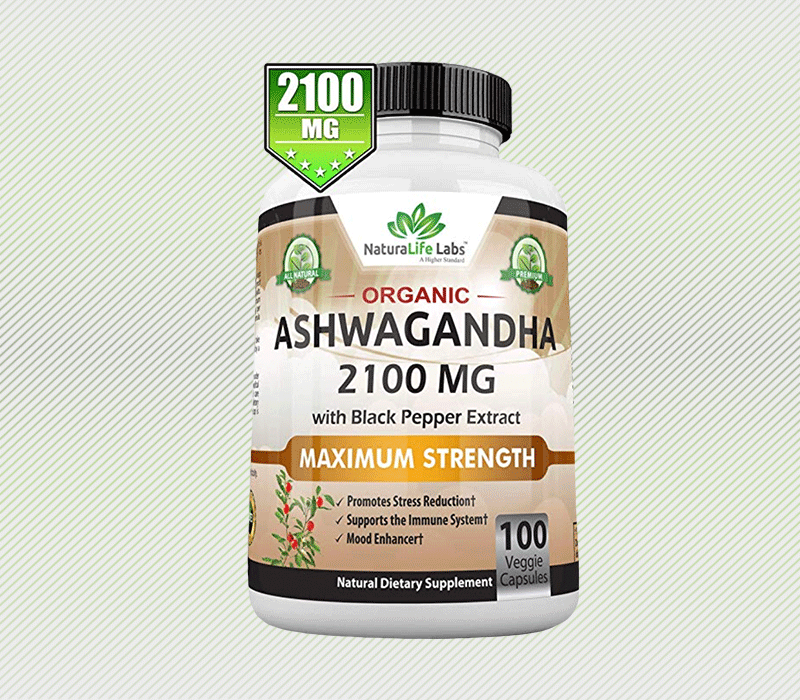 NaturaLife Labs Organic Ashwagandha delivers a whopping 2,100 milligrams per serving that's split 50/50: half is root powder, half is root extract. There's a lot to like, here, an important factor being that it discloses the amount of withanolides, the active ingredient in ashwagandha.
Pros
I love that NaturaLife's ashwagandha is third party tested to ensure label accuracy.
With 2,100 milligrams per serving, it has the most potent dose we've seen.
This is one of the few ashwagandha supplements to include the withanolide content on the label, which is the active ingredient in the plant.
Cons
While it's made with organic ingredients, the product hasn't been certified organic by the USDA.
Runner Up: Physician's Choice Ashwagandha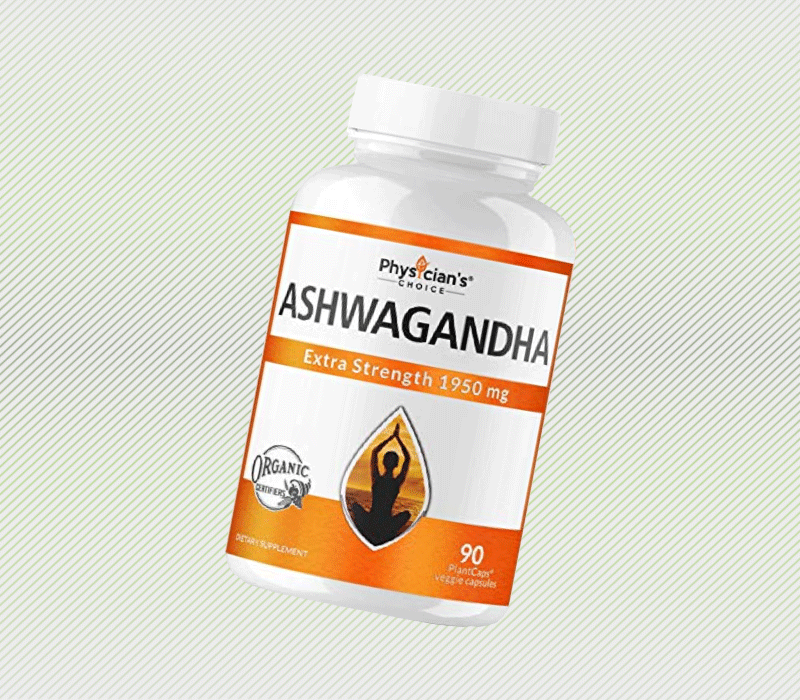 With a big 1,950 milligrams per serving and extra black pepper extract to improve absorption, Physician's Choice Ashwagandha has produced a terrific product. It stands out in the market because it's third party tested for label accuracy, heavy metals, and other contaminants, plus it's also certified organic by the USDA.
Pros
Physician's Choice delivers a solid serving of 1,950 milligrams per serving.
We're big fans of the fact that it's third party tested — and they include the results on Amazon.
The addition of black pepper extract might help the product to absorb more effectively.
Cons
On a cost-per-milligram of ashwagandha, this product is just a little pricey.
The label doesn't specify the withanolide content, which is the active ingredient in ashwagandha.
Best Value: Naturulse Ashwagandha Extra Strength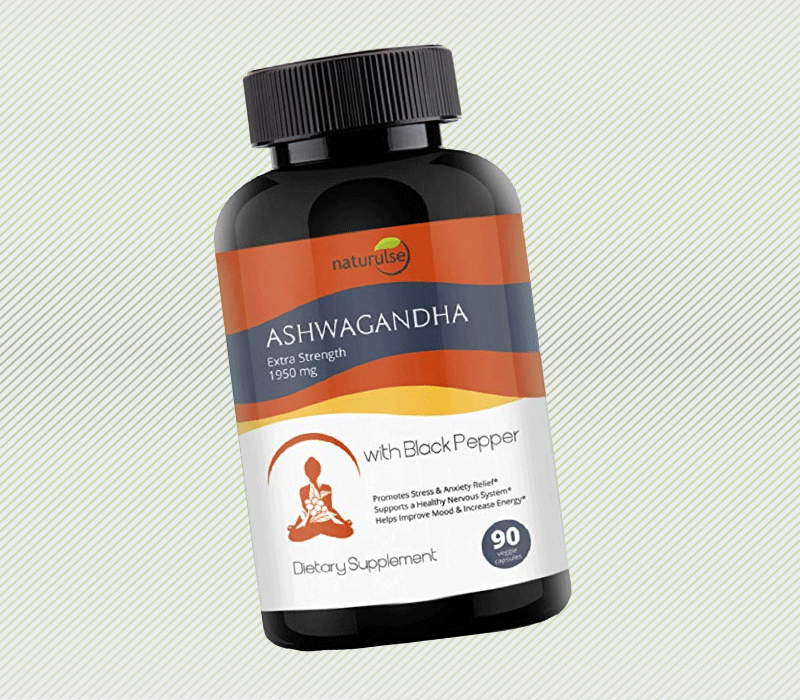 Costing about ten dollars per month and delivering a solid hit of 1,950 milligrams of ashwagandha per serving, Naturaluse Ashwagandha Extra Strength delivers the best value. It's an impressive product and is a good pick for folks who don't prioritize organic supplements.
Pros
We love that this delivers a hefty dose of 1,950 milligrams per serving.
Naturulse's ashwagandha undergoes third party testing for accuracy.
At a cost of 33 cents per day, this is an unusually inexpensive supplement.
Cons
Many prefer organic ashwagandha — if that's you, you won't be happy.
The label doesn't disclose the withanolide content, which is the active ingredient in ashwagandha.
Also Consider: NutraHerbals Ashwagandha With Black Pepper Extract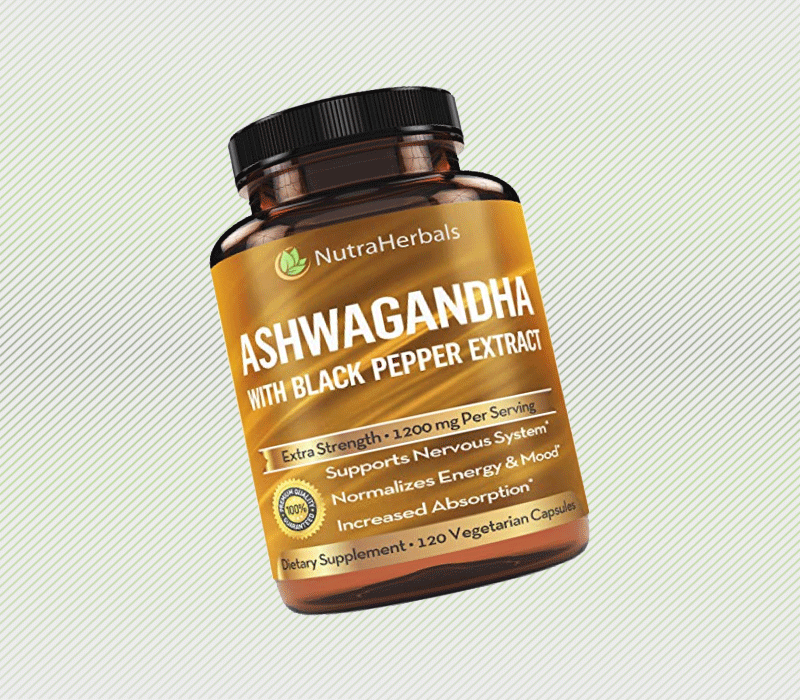 Containing 1,200 milligrams per serving NutraHerbal's Ashwagandha With Black Pepper Extract is non-GMO, vegan friendly, USA-made, organically grown, and it also has extra black pepper extract to boost absorption.
Pros
NutraHerbals delivers a good 1,200 milligrams of ashwagandha root powder per serving.
This formulation includes black pepper extract, which research suggests might improve absorption.
The capsules used to contain the ashwagandha are vegetarian-friendly — no gelatin here.
Cons
The label doesn't specify the withanolide content, so you don't know the precise amount of the active ingredient.
The ingredients are labeled as organic, but the product isn't certified by the USDA.
NutraHerbals' Ashwagandha isn't third party tested to confirm label accuracy.
Also Consider: NutriRise Ashwagandha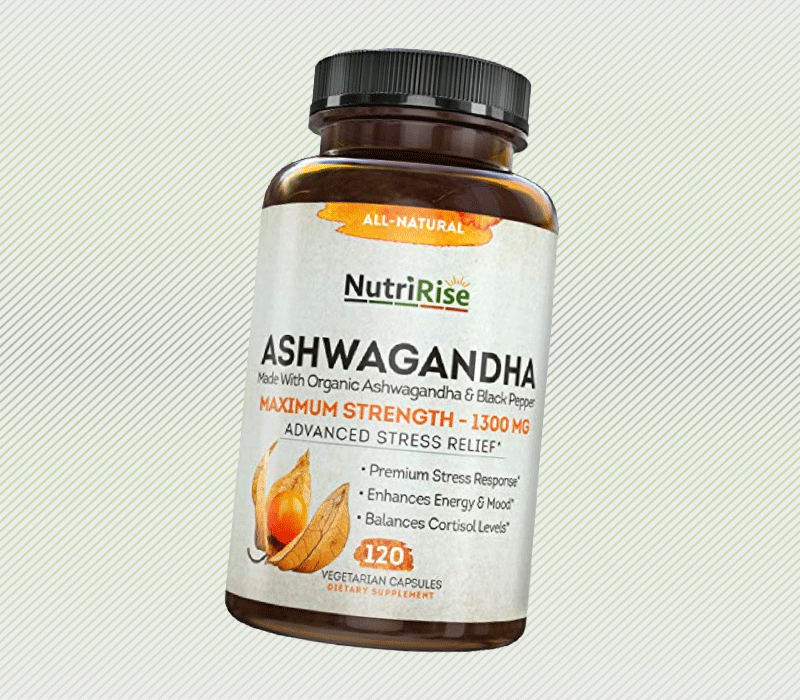 One of the simplest options out there, NutriRise's Ashwagandha contains nothing but organic ashwagandha, organic black pepper, and the capsule, which is made from vegan-friendly cellulose. It's also one of the few products that's third party tested so you can be confident it doesn't contain any heavy metals.
Pros
Both the ashwagandha and the black pepper are organically sourced.
Something we loved about NutriRise is that the product is third party tested to ensure it's free from heavy metals and allergens.
Cons
Cost per milligram isn't as ideal as other entries
The label doesn't disclose how much of the active ingredient — withanolide — it contains.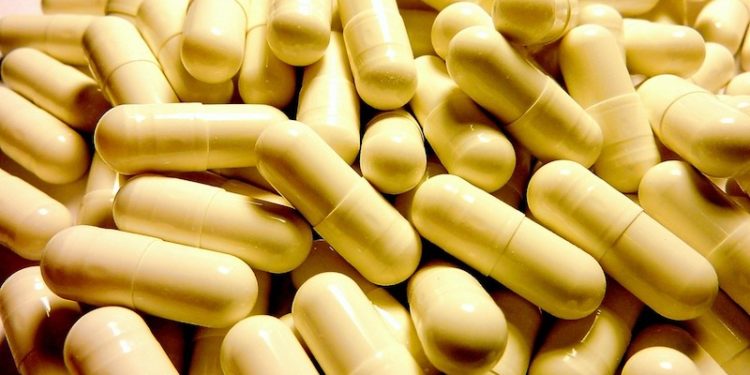 How We Picked Our Favorites
A good amount of evidence suggests that ashwagandha can be useful for helping to manage fatigue, improve focus, reduce anxiety, and maybe even help with sports performance.(1)(2)(3)(4)(5)(6)(7) So you've seen some studies, you're convinced by the science, you're in the market for a supplement, and you want to know how you land on the best ashwagandha pill? Every type of supplement has different ins and outs, but this is what we focused on.
Ashwagandha content
How much ashwagandha should you demand from your supplements? The truth is that there's currently no real consensus on the ideal dosage and some studies have seen benefits with lower doses, but it's worth getting the most bang for your buck, here.
The most potent product we found delivered 2,100 milligrams per serving, and it's important to look closely at the dosage as many competitors contain well under 1,000 milligrams.
Withanolide content
This is the name for metabolites found in ashwagandha and other members of the nightshade family. Research suggests that they're the primary active ingredient in ashwagandha and they've been linked to the plant's myriad benefits. Very few companies put this on the label so we didn't penalize too harshly, but we made sure the top pick did.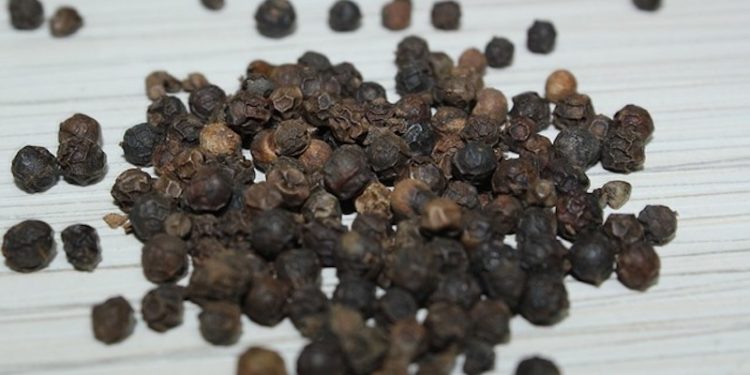 Black pepper extract
Most of these products contain black pepper extract (sometimes called piperine or BioPerine®, a trademarked variant) as it may help to increase absorption. Research published in Critical Reviews in Food Science and Nutrition, Expert Opinion on Drug Metabolism & Toxicology, and Planta Medica have found that the addition of piperine can help the intestines to uptake anti-inflammatory compounds.(8)(9)(10)
Third party testing
The FDA doesn't really monitor nutritional supplements, so consumers have take it on faith that the label is accurate. Not everyone is happy with the system so a lot of top tier products have an external company test the product to ensure accuracy of the label and to make sure there are no heavy metals or other contaminants present.
Organic certification
It's unlikely that this affects the product's potency, but it's clear that a large portion of customers prefer their ashwagandha to be certified organic, so we made sure to include it as a feature. There are a variety of different certifications, though — many feel the USDA is the gold standard, but there's also Organic Certifiers, and there's the "made with organic ingredients" label, which means at least 70 percent of the ingredients need to be produced in accordance with organic standards.
Wrapping Up
Ashwagandha is a fascinating supplement with a wealth of research supporting it as a means to help the body combat stress and fatigue. We should emphasize that the scientific community isn't unanimous, here — we simply need more research — but if you're convinced that this Ayurvedic plant is worth experimenting with, we think we've landed on the best products for your needs.
References
Chandrasekhar K, et al. A prospective, randomized double-blind, placebo-controlled study of safety and efficacy of a high-concentration full-spectrum extract of ashwagandha root in reducing stress and anxiety in adults. Indian J Psychol Med. 2012 Jul;34(3):255-62.
Cooley K, et al. Naturopathic care for anxiety: a randomized controlled trial ISRCTN78958974. PLoS One. 2009 Aug 31;4(8):e6628.
Andrade C, et al. A double-blind, placebo-controlled evaluation of the anxiolytic efficacy ff an ethanolic extract of withania somnifera. Indian J Psychiatry. 2000 Jul;42(3):295-301.
Khyati, S et al. A RANDOMIZED DOUBLE BLIND PLACEBO CONTROLLED STUDY OF ASHWAGANDHA ON GENERALIZED ANXIETY DISORDER. IAMJ. 2013 Sep-Oct;1(5):1-7
Sandhu JS, et al. Effects of Withania somnifera (Ashwagandha) and Terminalia arjuna (Arjuna) on physical performance and cardiorespiratory endurance in healthy young adults. Int J Ayurveda Res. 2010 Jul;1(3):144-9.
Wankhede S, et al. Examining the effect of Withania somnifera supplementation on muscle strength and recovery: a randomized controlled trial. J Int Soc Sports Nutr. 2015 Nov 25;12:43.
Raut AA, et al. Exploratory study to evaluate tolerability, safety, and activity of Ashwagandha (Withania somnifera) in healthy volunteers. J Ayurveda Integr Med. 2012 Jul;3(3):111-4.
Srinivasan K. Black pepper and its pungent principle-piperine: a review of diverse physiological effects. Crit Rev Food Sci Nutr. 2007;47(8):735-48.
Han HK, et al. The effects of black pepper on the intestinal absorption and hepatic metabolism of drugs. Expert Opin Drug Metab Toxicol. 2011 Jun;7(6):721-9.
Shoba G, et al. Influence of piperine on the pharmacokinetics of curcumin in animals and human volunteers. Planta Med. 1998 May;64(4):353-6.