Ashwagandha (Withania somnifera) is a plant in the nightshade family with a long history of use in Ayurvedic medicine. It's considered an adaptogen: a product that might help the body to manage stress, whether that be stress from exercise or stress from a tough day at the office. While it's currently difficult to work out the ideal dosage — studies have seen positive effects from dosages anywhere between 50 to 500 milligrams. A good amount of research suggests that ashwagandha may have anti-anxiety effects, help to manage fatigue, reduce levels of cortisol, and maybe even improve athletic performance.
So which brands have produced the best supplements? We sifted through the market to account for each supplement's transparency, label accuracy, and absorption. Here are the ones that stand out from the rest of the field:
Best Ashwagandha Supplements
Editor's note: The content on BarBend is meant to be informative in nature, but it shouldn't take the place of advice and/or supervision from a medical professional. The opinions and articles on this site are not intended to diagnose, prevent, and/or treat health problems. Speak with your physician if you have any concerns or before beginning any new workout regimen.
Best Ashwagandha Supplement
Transparent Labs' KSM-66 Ashwagandha supplement from their Raw Series line is nothing but straight ashwagandha extract, which is why it landed our top pick on this list. If you're looking to dial in on the potential benefits of ashwagandha — like a potential reduction in stress and fatigue — without any added extras, then this product should be an appealing pick for you. There are no artificial sweeteners, colorings, or preservatives in this supplement, and the capsules are made from veggies with rice flour to prevent pills from sticking to each other in the bottle.
Who Should Buy Transparent Labs Raw Series Ashwagandha
This is about as straightforward as it gets: Pure ashwagandha. If you're looking for a no-frills pick that's very reasonably priced, look no further.
Anyone who prefers their supplements free of artificial additives. There's nothing to add here as this is simply ashwagandha extract.
Vegans; these capsules are made from veggies, and the flour used to keep pills from sticking together is made from rice.
Who Shouldn't Buy Transparent Labs Raw Series Ashwagandha
People who are looking for a more complex supplement that includes ashwagandha, but isn't limited to just that ingredient.
Those who prefer a supplement in powder form, potentially with added flavors.
[Related: Could Baking Soda Be The Best Workout Supplement You've Never Tried?]
Best Ashwagandha Capsules
Transparent Labs delivers 600 milligrams of ashwagandha extract per one-capsule serving, which is the ideal clinically studied dose for ashwagandha. An important factor is that it discloses the number of withanolides, the active ingredient in ashwagandha — in this case, it provides five percent total withanolides. The capsule is vegan and free of artificial colors, sweeteners, and preservatives.
Who Should Buy Transparent Labs Raw Series Ashwagandha
Folks who want a short (but sweet) ingredient list — this product contains only ashwagandha extract.
People who are concerned about withanolides will like that Transparent Labs tells you the number of withanolides (five percent) in this product.
Anyone who doesn't want to spend too much money on an ashwagandha supplement.
Who Shouldn't Buy Transparent Labs Raw Series Ashwagandha
Anyone who wants a more extensive ingredient list can find ashwagandha products out there that contain additional ingredients.
Anyone who wants a higher dose of Ashwagandha per capsule — you can find other products with single doses that provide up to 2,000mg of ashwagandha.
[Related: Intermittent Fasting 101: A Guide To Benefits, Muscle Gain, And More]
Best Greens Supplement with Ashwagandha
Kaged Outlive 100 is an absolute nutrient powerhouse supplement. One scoop provides a full serving of 26 fruits and vegetables. The ingredients are grouped into blends that have individual categories, like greens, superfoods and antioxidants, cleansing and detox, fiber and digestion, and adaptogens — which is where you will find the 300mg of ashwagandha root extract.
In addition, you'll get a dose of prebiotics, spirulina, matcha, kale, broccoli, beetroot, turmeric, ginger, among many other nutrients. This product is naturally flavored and comes in both an Apple Cinnamon and Berry blend.
Who Should Buy Kaged Outlive 100 Greens Powder
People who like greens powders for the digestive benefits (prebiotics and fiber).
Those who take greens for their antioxidant content (spirulina, wheatgrass powder, and chlorella).
Folks who want to take their ashwagandha with an array of other ingredients that offer daily nutritional benefits and may help close some nutritional gaps.
Who Shouldn't Buy Kaged Outlive 100 Greens Powder
Anyone who wants an ashwagandha supplement that just contains ashwagandha.
Folks working with tighter budgets do not need to pay for this robust ingredients list.
[Related: The Best Types Of Supplements For Performance, Weight Loss, And Health]
Best Multivitamin with Ashwagandha
Transparent Labs' Vitality provides 600 milligrams of organic ashwagandha extract in every two-capsule serving. Additionally, each serving contains 15 milligrams of zinc, 10 milligrams of black pepper extract, and a handful of other ingredients, all of which are non-GMO and gluten-free. There are no artificial sweeteners, colorings, or preservatives used.
Who Should Buy Transparent Labs Vitality
People looking for a decent addition of zinc to their diets.
Anyone who follows a gluten-free diet.
Anyone who prefers their supplements free of artificial additives.
Who Shouldn't Buy Transparent Labs Vitality
Folks who prefer a powder supplement for mixing into drinks and smoothies.
Those who can't don't want to reach too deep into their wallets.
[Related: Best Macros Calculator For Tracking Muscle Gain And Fat Loss]
Best Ashwagandha Gummies
Xwerks Ashwa provides a whopping 1,500 milligrams per two-gummy dose. The gummies come in a delicious strawberry flavor, and you only need to take two per dose. They're gluten-free, non-GMO, and vegan, but they do contain some added sugar, so they aren't calorie free — each serving has six grams of sugar and 15 calories. It also states on the label that the product contains three percent withanolides — the active ingredient in ashwagandha. If you're vegan and want a tasty product to keep you consistent with your ashwagandha supplementation, this is a great pick for you.
Who Should Buy Xwerks Ashwa
Folks who want a very potent dose of ashwagandha — this product has 1,500 milligrams per two-gummy serving.
People who want the withanolide content — the active ingredient in ashwagandha — listed on the label. In this case, that number is three percent.
Buyers on a budget who don't want to drop a whole lot of money on their ashwagandha will appreciate the price tag here.
Who Shouldn't Buy Xwerks Ashwa
Customers who want to avoid added sugars will want to look elsewhere as these gummies do contain six grams of sugar.
Those who prefer a capsule or powder supplement rather than a gummy.
Best Ashwagandha Powder
This powder provides 450 milligrams of ashwagandha extract in each of it's 222 servings per pouch. Made without any additional ingredients, this supplement is free of soy, dairy, yeast, gluten, sugar, and additives. Each batch is third-party tested for purity and made in current GMP standards. The pouch is resealable for easier storage and it is on the much more affordable end of the market.
Who Should Buy BulkSupplements Ashwagandha
People who want a powder supplement free of any additional ingredients.
Those who appreciate third-party testing for purity.
Anyone looking to save some money.
Who Shouldn't Buy BulkSupplements Ashwagandha
Folks without access to a scoop or other tool to measure a serving.
People who prefer to consume their supplements via capsules or pills.
[Related: Nutrition For Bulking: 10 Tips For Intelligent Muscle Gain]
How We Decided Our Picks
A good amount of evidence suggests that ashwagandha can be useful for helping to manage fatigue, improve focus and mindset, reduce anxiety, and maybe even help with sports performance. (1)(2)(3)(4)(5)(6)(7) After reading the studies and following the science, how does one land on the best ashwagandha supplement? Here is what we focused on.
Ashwagandha Content
How much ashwagandha should you demand from your supplements? The truth is that there's currently no real consensus on the ideal dosage. Some studies have seen benefits with lower doses. The most potent product we found delivered 2,100 milligrams per serving. Many reasonable competitors' supplements contain well under 1,000 milligrams.
Withanolide Content
This is the name for metabolites found in ashwagandha and other members of the nightshade family. Research suggests that they're the primary active ingredient in ashwagandha, and they've been linked to the plant's myriad benefits. Very few companies put this on the label, so we didn't penalize too harshly. However, bonus points to the options that did print that information on their label.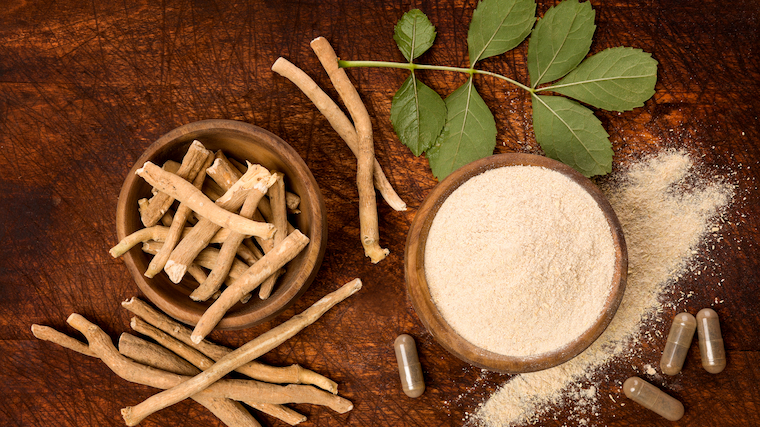 [Related: The Lifter's Guide To Magnesium: What This Nutrient Does For Strength]
Black Pepper Extract
Most of these products contain black pepper extract (sometimes called piperine or BioPerine®, a trademarked variant), as it may help to increase absorption. Research published in Critical Reviews in Food Science and Nutrition, Expert Opinion on Drug Metabolism & Toxicology, and Planta Medica found that the addition of piperine can help the intestines to uptake anti-inflammatory compounds. (8)(9)(10)
Third-Party Testing
The FDA doesn't really monitor nutritional supplements, so consumers have taken it in faith that the label is accurate. Not everyone is happy with the system, so many top-tier products have an external company test the product to ensure accuracy of the label and make sure there are no heavy metals or other contaminants present.
Organic Certification
It's unlikely that this affects the product's potency, but it's clear that a large portion of customers prefer their ashwagandha to be certified organic, so we made sure to include it as a feature. There are a variety of different certifications, though — many feel the USDA is the gold standard. Still, there's also Organic Certifiers, and there's the "made with organic ingredients" label, which means at least 70 percent of the ingredients need to be produced per organic standards.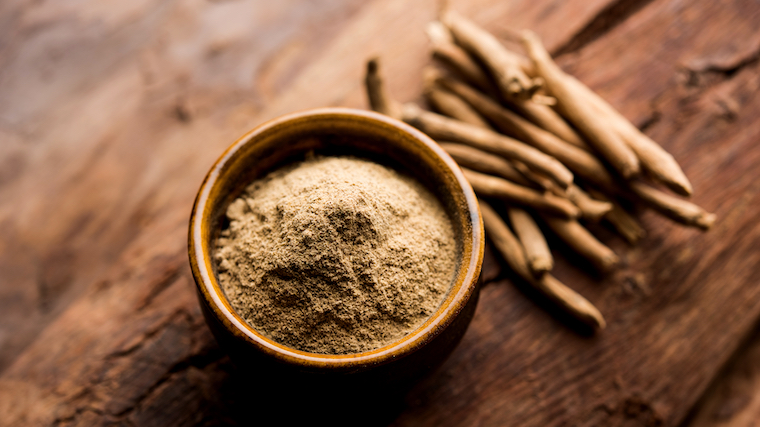 [Related: IIFYM (If It Fits Your Macros): Your Ultimate Guide To This Diet]
Wrapping Up
Ashwagandha is a fascinating supplement with a wealth of research supporting it as a means to help the body combat stress and fatigue. We should emphasize that the scientific community isn't unanimous here — we need more research — but if you're convinced that this Ayurvedic plant is worth experimenting with, we think we've landed on the best products for your needs.
References
Chandrasekhar K, et al. A prospective, randomized double-blind, placebo-controlled study of safety and efficacy of a high-concentration full-spectrum extract of ashwagandha root in reducing stress and anxiety in adults. Indian J Psychol Med. 2012 Jul;34(3):255-62.
Cooley K, et al. Naturopathic care for anxiety: a randomized controlled trial ISRCTN78958974. PLoS One. 2009 Aug 31;4(8):e6628.
Andrade C, et al. A double-blind, placebo-controlled evaluation of the anxiolytic efficacy ff an ethanolic extract of withania somnifera. Indian J Psychiatry. 2000 Jul;42(3):295-301.
Khyati, S et al. A RANDOMIZED DOUBLE BLIND PLACEBO CONTROLLED STUDY OF ASHWAGANDHA ON GENERALIZED ANXIETY DISORDER. IAMJ. 2013 Sep-Oct;1(5):1-7
Sandhu JS, et al. Effects of Withania somnifera (Ashwagandha) and Terminalia arjuna (Arjuna) on physical performance and cardiorespiratory endurance in healthy young adults. Int J Ayurveda Res. 2010 Jul;1(3):144-9.
Wankhede S, et al. Examining the effect of Withania somnifera supplementation on muscle strength and recovery: a randomized controlled trial. J Int Soc Sports Nutr. 2015 Nov 25;12:43.
Raut AA, et al. Exploratory study to evaluate tolerability, safety, and activity of Ashwagandha (Withania somnifera) in healthy volunteers. J Ayurveda Integr Med. 2012 Jul;3(3):111-4.
Srinivasan K. Black pepper and its pungent principle-piperine: a review of diverse physiological effects. Crit Rev Food Sci Nutr. 2007;47(8):735-48.
Han HK, et al. The effects of black pepper on the intestinal absorption and hepatic metabolism of drugs. Expert Opin Drug Metab Toxicol. 2011 Jun;7(6):721-9.
Shoba G, et al. Influence of piperine on the pharmacokinetics of curcumin in animals and human volunteers. Planta Med. 1998 May;64(4):353-6.