BodyTech is the in-house sports nutrition brand of Vitamin Shoppe, a popular supplement chain with over 750 stores in the United States. I've tried one of they protein powders, BodyTech Whey Pro 24, but they also sell a huge variety of other workout supplements like pre-workouts and recovery blends.
Today we're taking a look at their BCAA & Glutamine. It's unflavored, but it's not no-frills — let's take a closer look at the ingredients list.
Shop BodyTech BCAAs HERE.
BodyTech BCAA & Glutamine Nutrition and Ingredients
There are five main ingredients in this product and the first three are the branch chain amino acids themselves: two grams of leucine and one gram each of isoleucine and valine. So in one scoop you get 4 grams of BCAAs in a 2:1:1 ratio, which is pretty normal, though the serving size is a little small.
Then there are 2.5 grams of glutamine and 30 milligrams of Vitamin C, which is about half the recommended daily intake.
That's it! There are no artificial flavors, colors, sweeteners, or even any lecithin or gum. Indeed, when you're looking at the label, the product is kind of defined by what it's not: it has no wheat, gluten, sugar, salt, dairy, soy, fish, or preservatives. That's good news for people with allergies.
[See our best BCAA picks]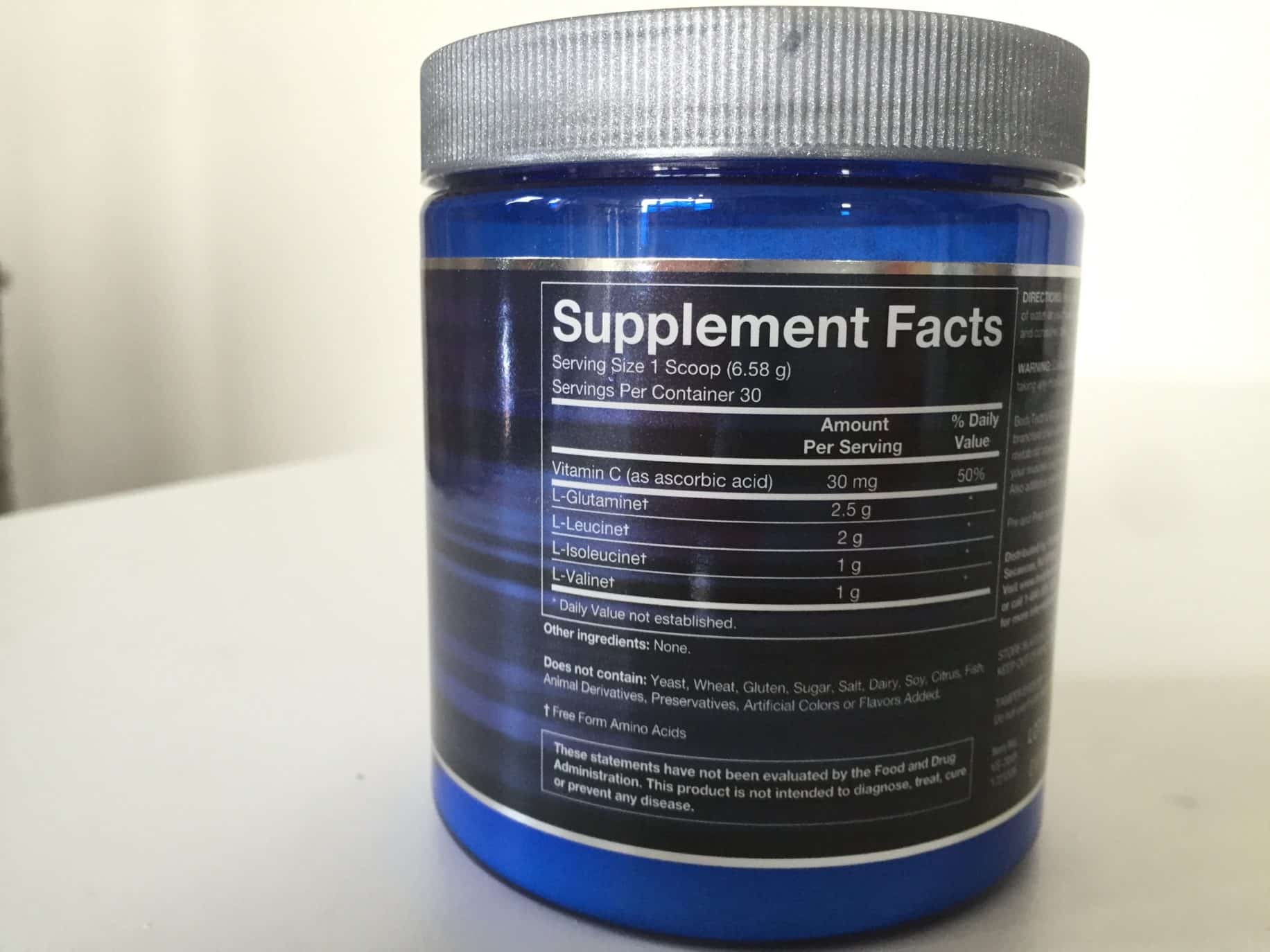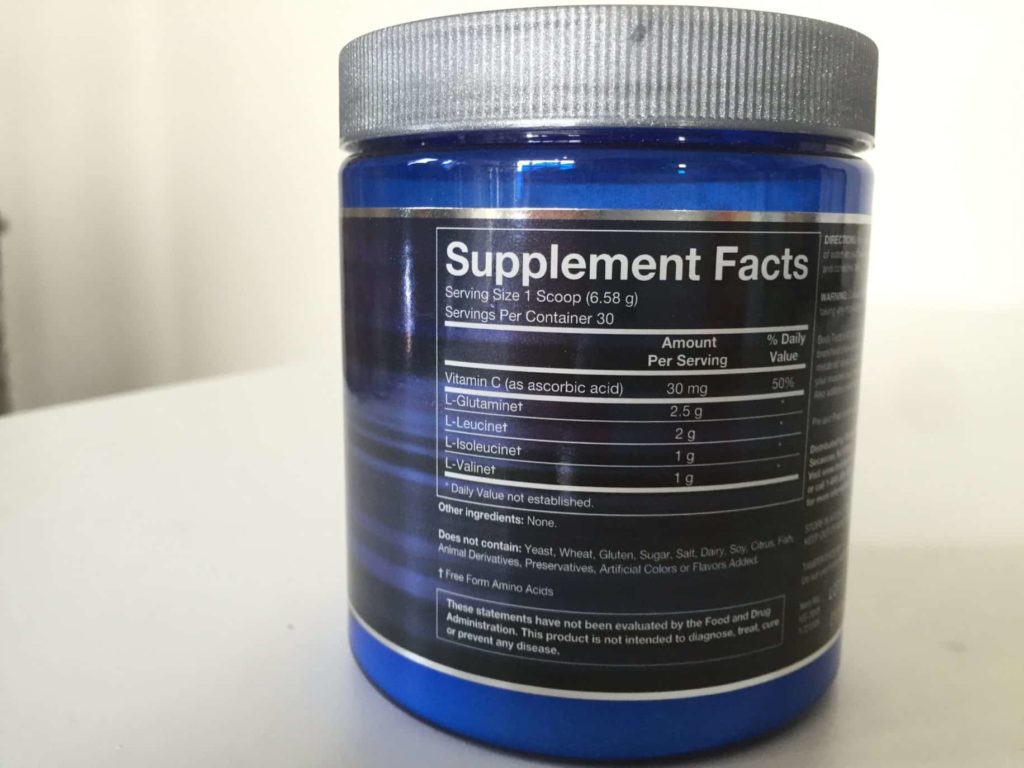 BodyTech BCAA & Glutamine Benefits and Effectiveness
The BCAAs themselves are linked to improved muscle retention, focus, and endurance.
The Vitamin C is a pretty unusual addition. Few people are deficient in Vitamin C, but some research has suggested that taking some around your workout may reduce lipid peroxidation, which refers to the cell damage that can occur during exercise.
What about the glutamine? This one's tricky. It's extremely common in workout supplements and extremely common in humans — it's the most abundant amino acid in the body. It appears to help prevent catabolism (muscle breakdown), so it's very common in BCAAs, but supplementing it probably doesn't help build muscle tissue unless your body is in serious jeopardy, like recovering from burns or knife wounds.
When taken as a supplement, most of it appears to get stored in the gut.
Still, there's likely nothing bad about supplementing it, and it's very cheap and probably didn't add to the price very much.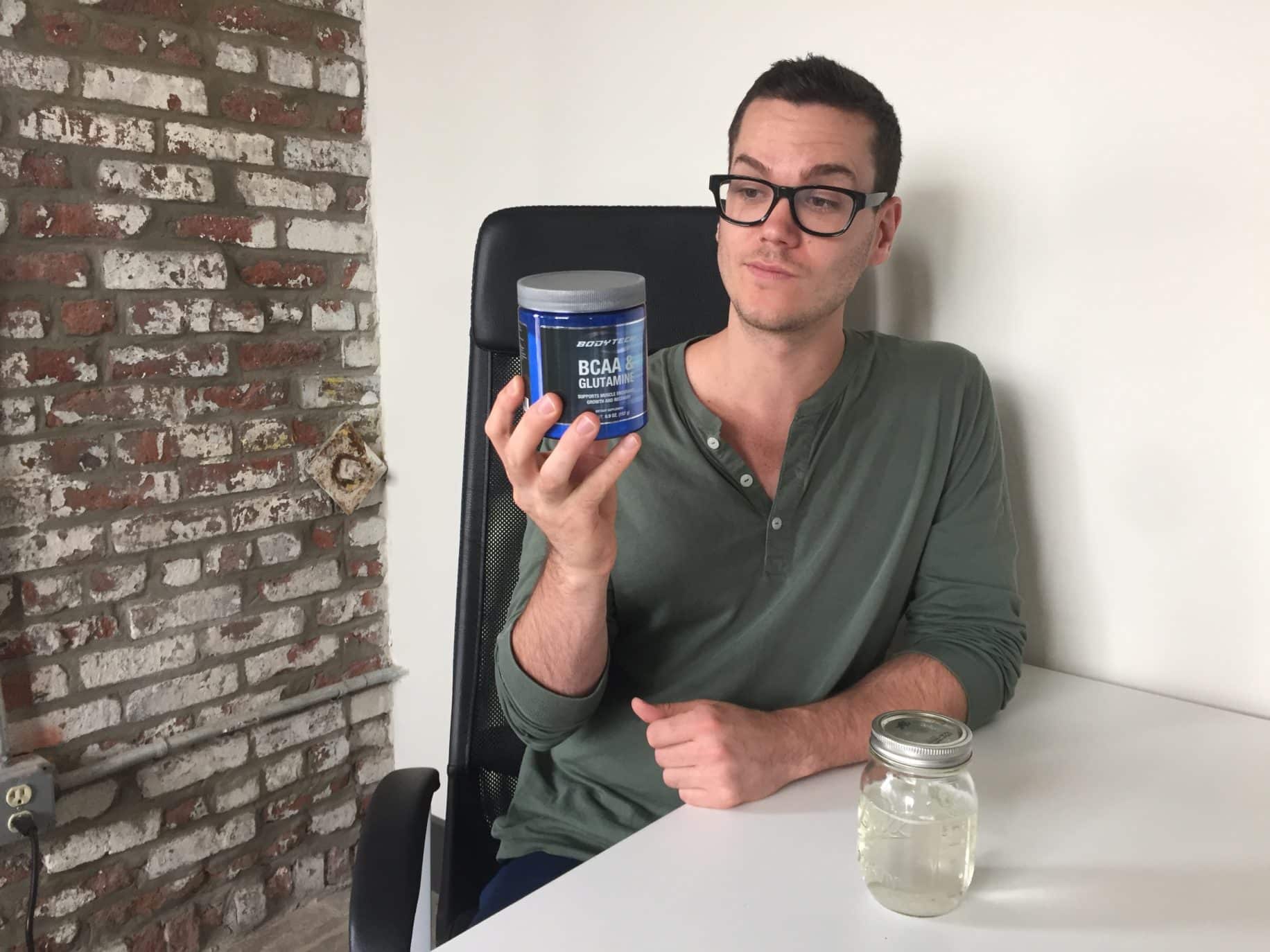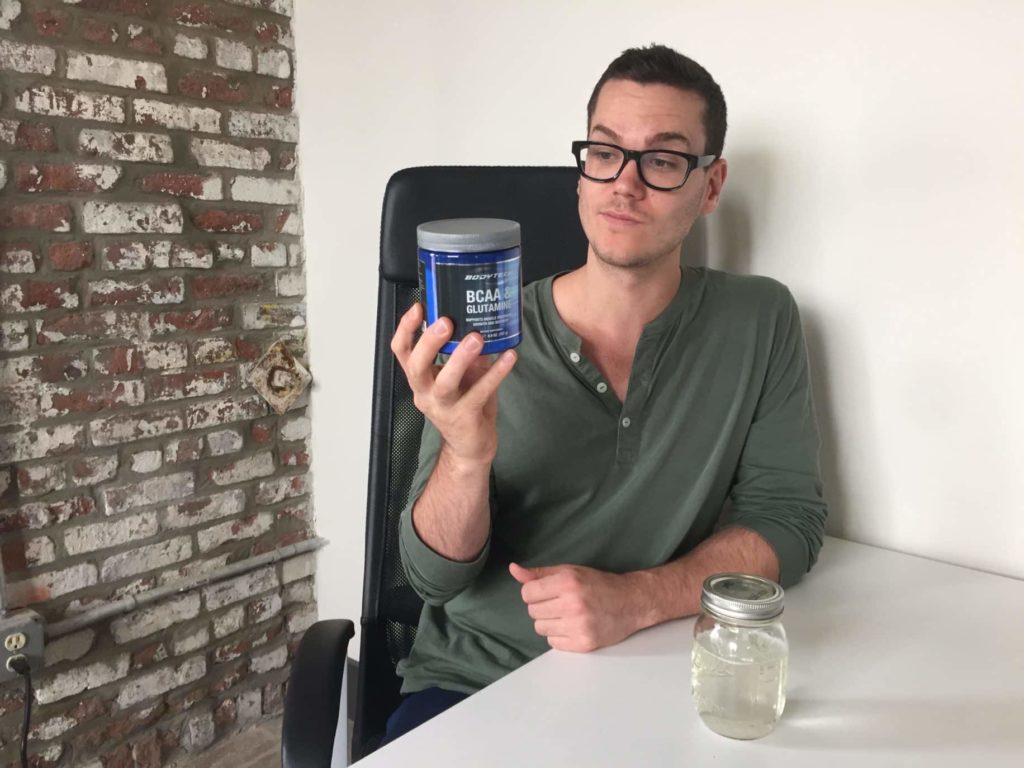 BodyTech BCAA & Glutamine Price
It's about $16 for 30 servings, so 53 cents per serving. That's 15.75 cents per gram of BCAA, which isn't that cheap. An inexpensive BCAA is typically about 11 cents per gram of branch chain amino acids.
The price is a little surprising given it comes from BodyTech, a company that produces very inexpensive supplements, and because it has no artificial or natural flavors, plus it's free of pricy additions like beta alanine, arginine, taurine, or even caffeine.
BodyTech BCAA & Glutamine Taste
Branch chain amino acids are famously bitter, which is why they're typically paired with sweet-and-sour flavorings like watermelon or fruit punch. With zero flavoring, I was worried about the taste of BodyTech BCAA.
It doesn't taste great. It's bitter, but it's not quite as bad as some other BCAAs I've tried. I'd say it tastes like pool water with too much chlorine in it. It could be worse, but you won't look forward to drinking it. I'd recommend mixing with some other flavoring if taste is an issue.
The Takeaway
It's a great product for people who are trying to minimize artificial (or even natural) ingredients and sweeteners. The extra Vitamin C is especially nice.
I ranked BodyTech's Whey Tech Pro 24 as my favorite inexpensive protein powder, and while BCAA & Glutamine is perfectly fine, I wish it were just a bit cheaper.