We receive free products and receive commissions through our links. See
disclosures page
.
Personal training can be a lucrative and fulfilling career path as it allows you to help others find their passion for fitness. The International Sports Science Association (ISSA) is a well-known personal training certification that offers 10 nationally recognized programs, including certifications for personal training, bodybuilding, health coaching, and a corrective exercise specialist. This review will take an in-depth look at their personal training certification (CPT).
ISSA was founded in 1988 and has been helping people find their passion for fitness ever since. Their personal training certification is best for people who are "passionate about fitness and want professional and practical programming to get results." To become certified, you must pass the final open-book test with a 75 percent or higher, though the pass rate overall is 90 percent. This certification covers the basics of personal training for the general population, how to operate a personal training business, and how to help clients reach their fitness goals. This certification is best for those who are new to personal training and, don't have an academic background in kinesiology or fitness, yet still want to work for a gym or start their own business.
Main Takeaways
ISSA is an internationally recognized personal trainer certification, and is accepted in virtually any gym.
They also offer an open-book exam, which can alleviate pressure for those who aren't the best test takers.
ISSA offers tons of resources, including audio lectures, readings, one on one sessions, and a "genius" to help you with any questions.
ISSA Personal Training Certification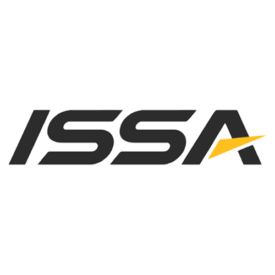 ISSA Personal Training Certification
ISSA has certified over 475,000 students through their various personal trainer certifications since 1988. It has a 90 percent test rate, a free retest, and tons of resources to help you become the best personal trainer you can be.
ISSA Personal Trainer Certification Highlights
ISSA has certified over 475,000 students across their numerous certifications since 1989. The program offers a textbook, boot camps, videos, supporting material, a fast track to the certification, a self-paced track, and a success coach who can help you prepare for the final exam. There is a 90 percent pass rate for test takers, and 95 percent of those who pass the test are employed within the first six months of obtaining their personal trainer certification, according to the ISSA.
There are three routes you can take via their website: Certified Personal Trainer (CPT), Fitness Coach, and Elite Trainer (which requires a combination of certifications). The most basic package provides only the Personal Training Certification, Fitness Coach offers a regular training certification, as well as a specialization, such as powerlifting instruction or corrective exercise specialist. The last level is Elite Trainer, which includes CPT, specialization, and a nutrition coach course.
The personal trainer certification is done through textbook studying (online unless you opt to buy a hard copy of the textbook) or audio lessons online. The basic course covers anatomy and physiology, nutrition, health and physical fitness, program design, and injury and disease. The test consists of 200 multiple-choice questions. They also allow for a free retest within 30 days of the original test-taking date — a huge perk compared to others on the market that may have a steep retest fee of $100 or more.
Who Should Get the ISSA Personal Trainer Certification
Future trainers looking to work with the general public. This is a general certification that doesn't go into specific demographics or populations, such as athletes or people with injuries.
Folks who want the option for different personal training packages, such as an addition of a specialization (like glute specialist), or those who want to double down with a nutrition certification, as well.
Those who want an affordable certification that doesn't make you pay retest fees.
Who Shouldn't Get the ISSA Personal Trainer Certification
Those who already have an extensive background in kinesiology or fitness. The ISSA Personal Trainer Certification covers more basic information that you would have already covered in a degree.
People who prefer a hardcopy textbook, but don't want to pay extra. You get the online textbook free but will have to pay $40 if you want a physical copy.
Folks who want to work with professional and college athletes may want to opt for a degree rather than a certification.
How Much Does The ISSA CPT Certification Cost?
Depending on which route you want to take with your certification, you'll have different payment options. For those who want a simple Personal Trainer Certification, you'll be paying $69 a month for 12 months, equaling about $830.00 in total. For the Fitness Coach level, which provides a CPT and specialization, you'll pay about $79 a month for a total of around $950. Finally, for the Elite Coach, you'll pay $99 a month for 12 months totaling around $1,190.
All three buying options include a flexible study schedule and the option for an open book, National Commission for Certifying Agencies (NCCA) accredited test. You'll also have unlimited study support from their success coaches and guaranteed job placement or you get your money back. As with most other organizations, ISSA requires you to renew your certification every two years. This means you'll have to earn 20 continuing education credits (CEUs) every two years. If you obtain those CEUs through ISSA, you don't have to pay a renewal fee, but if you choose to go outside of ISSA for those CEUs, you'll pay $99 for your renewal fee.
Who is ISSA?
ISSA is the International Sports Sciences Association that was founded in 1988. It has issued over 475,000 personal training certifications since its inception and is one of the most well-known personal training certifications on the market. The company's mission statement is to "Bring healthy living to everybody in the world through education and community". Its core values include prioritizing personal connection, sharing wellness, enjoying the drive, and living grit and resilience.
Beyond its three main personal trainer certification routes, ISSA offers hundreds of continuing education classes, such as Nutrition & Professional Development, Bodybuilding Specialist, DNA-Based Fitness Coach, and Back Injury Prevention. It was the first personal training program to require continuing education in order to keep your personal training cert, which it announced in 1992.
ISSA Certified Personal Trainer Study Materials
ISSA offers a plethora of options for studying and learning the information you will need in order to pass the final examination for your CPT. You'll have access to the textbook online, but if you want a hard copy of the text, you'll have to pay an extra $40 to purchase one. They also break it down into a 10-week plan that paces your learning. ISSA offers lecture videos with key points from each chapter and audio lectures that are broken down into smaller chunks for easy listening and retention. You must also pass 18 quizzes that will set you up for success on the final exam.
You gain access to some helpful bonus features for free with your account. ISSA produces an education boot camp — a live guide to studying which provides tips for passing your exam. You also receive access to an ISSA CPT "genius", who can help you with areas where you're stuck or struggling. A genius is a professional who works for ISSA that can answer any questions and help you problem-solve any issues you're having within the program. Finally, you'll have access to five one-hour study sessions with an ISSA genius, which you can opt to do live or on demand.
Study Guides
The study guides for ISSA's CPT exam are plentiful to set you up for success. You have the online textbook, which is broken up into chapters. There are also audio lectures broken down over 10 weeks. Each week is separated into reading assignments, lecture videos that highlight the important information from each chapter, and quizzes to assess your understanding of the material. If you choose to stick to the 10-week program, you'll want to set aside between two and four hours of study time a day, depending on your study habits and needs.
Quizzes
There are 18 quizzes you will need to complete and pass (with unlimited attempts allowed) in order to be granted access to your final exam. They are all multiple-choice quizzes designed to leave you with a knowledge of what to expect on the final exam. The quizzes will let you know which questions you got correct and which ones you may want to study a bit more in order to be fully prepared for the test.
Online Forum
ISSA has a CPT Educational Bootcamp that you can participate in. They meet once per week for a five-week period to help you with your studies and to introduce you to fellow students. These boot camps set you up with a success coach who can answer any questions you may have, keep you motivated as you are completing your certification, and check in throughout the whole process. Also included are "office hours," which are one-on-one sessions with an ISSA genius.
Study Material Medium
ISSA provides a versatile study platform which has a medium that should work well for most learners. Although most of the material is online — the digital textbook, forums, success coaches, lectures, and genius meetings — you have the option to buy a hard copy of the textbook for $40. This certification is mostly built for online use, though, and the resources available to you throughout your certification course are best utilized online.
Guarantees
ISSA believes in the quality of its certification, so much so that the certs come with a few guarantees. Their first guarantee is that you'll find a job within six months of completing and passing your final exam. If you can prove that you applied to three gyms within the first six months and are unable to find a job, they will fully refund you for the price of the certification.
Final Exam / Certification Practical for the ISSA CPT Program
The final exam is 200 questions, which is pretty long compared to others on the market, such as the 120-question exam from NASM. The format is multiple-choice questions throughout the entirety of the test. It is an open-book test and allows for a free retest if you don't pass on your first try as long as you retest within 30 days. You're also able to open and close the exam as often as needed, so the test doesn't have to be taken in one sitting.
Exam Sections
There are six sections on the final exam, and they're divided among the 200 multiple-choice questions. The sections you'll be tested on are Basic & Applied Science, Client Assessment, Special Populations, Program Design, Nutrition, and Professional Practice, Drawing-In Phase, and Fiscal Fitness.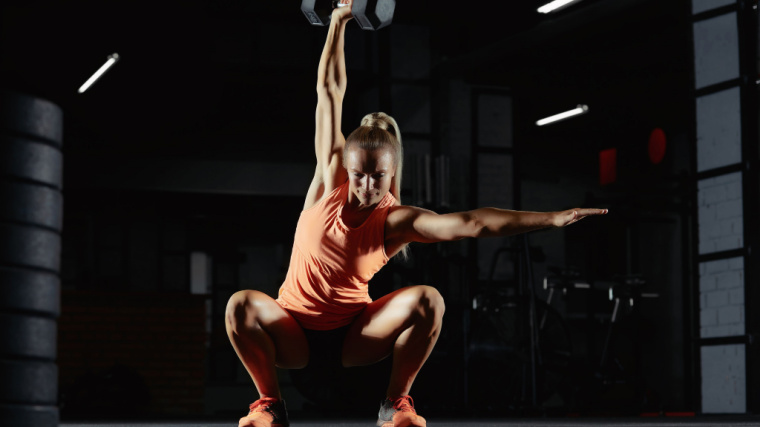 The quizzes are great indicators of what you will encounter in each of these sections. Many of the exam questions are actually word-for-word from the quizzes, so it's a good idea to make sure you're taking notes when you take them.
Expected Study Time
ISSA has broken its study material into a 10-week program. This will require around two to four hours of study time a day, which may fluctuate depending on your study habits, how quick your retention of new information is, how extensive your previous knowledge is, and how much time you want to spend on the material. Ten weeks is what ISSA broke it down into, but you have six months to complete the coursework and take the test, so work at the pace that is best for you.
Pass Rate
To pass your ISSA exam, you have to score 75 percent or higher. The pass rate is fairly high at 90 percent, especially in comparison to other certifications on the market. This may be due to the open-book testing model that ISSA has, or it could be that the retesting is free, making it easier to pass the test without penalty.
Retest Cost
Retesting for ISSA is free, which is a major perk compared to some other certifications where you'll have to pay a hefty retest fee. This is good news for those who have test anxiety as it lowers the pressure and allows you to retake the test within 30 days of the original test date. You'll also only have to retest the questions you got wrong.
Continuing Education Requirements
Every two years, you'll have to earn 20 continuing education units (CEUs) to keep your certification. The CEUs can be obtained from outside sources, but if you opt to do all of your continuing education through ISSA, they will waive your recertification fee. If you obtain your CEUs through outside sources, you'll pay $99 to hold onto your certification on top of the fees you pay for your continuing education. If you are late to your continuing education and still want to be recertified, ISSA will charge a late fee of $40 if you're three to six months behind or $50 if you're six to 12 months late.
Possible Career Paths
The main career path that most will follow after obtaining a personal training certification is becoming a personal trainer. This could take place in a commercial gym, a private studio, in-home, or anywhere that personal trainers are accepted. Personal training isn't the only route you can go, though. You also have access to career paths like gym management, fitness modeling, group class instructor, affiliate, or coach.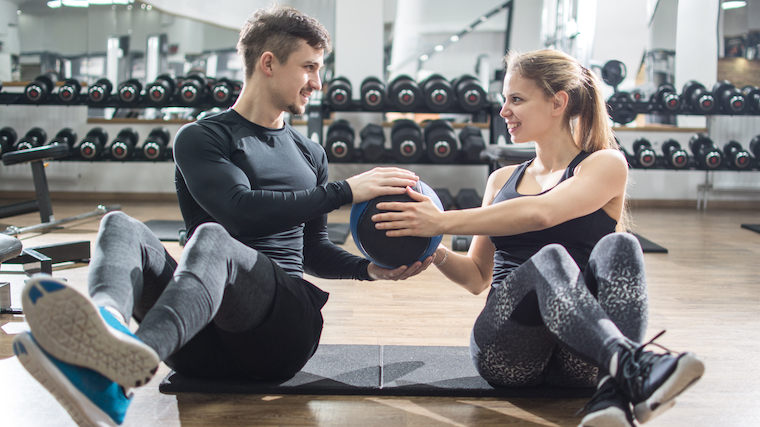 Depending on your niche knowledge and where your passion lies, you may be able to opt into several different career paths — especially if you choose a specialized course through ISSA to have more specific and niche knowledge.
Expected Salary
The expected salary is hard to nail down exactly since it depends on what you're looking to do with your certification and how much time you dedicate to it. If you're business savvy and want to start your own business, the sky's the limit to your potential earnings. If you're more comfortable in a commercial gym setting, you'll generally be paid an hourly rate, and many gyms don't provide health plans, 401k or savings plans, or a guarantee of customers.
Accreditation
ISSA is a well-recognized CPT and is widely accredited by some of the biggest organizations. They are accredited by the National Commission for Certifying Agencies (NCAA), which is nationally recognized and respected. They're also accredited by the Distance Education and Teaching Council (DETC), which is recognized by the Department of Education.
Popularity
ISSA is definitely one of the more recognizable and well-respected certifications on the market. Its inception was one of the earliest across the board, especially for the fact that it doesn't require a background in education in order to be certified. It's even partnered with gyms such as Life Time Fitness, Anytime Fitness, Equinox, F45, 24 Hour Fitness, and Gold's Gym.
Final Word
If you're interested in pursuing a personal trainer certification, whether it be for your own personal knowledge in the gym or to make it a career path, ISSA may be the certification that's the best fit for your needs. With a 90 percent pass rate for test takers, the option to retest for free, its well-recognized accreditations, and a clear study schedule, you can't go wrong by opting for this certification.
It provides you with the tools to successfully complete your course and gain the knowledge to make you a top-tier trainer. This cert also allows you to further your education and career through their seemingly endless continuing education credits. As an internationally recognized certification, we believe ISSA is a great certification course for those without an academic background who want to pursue a career in personal training.
FAQs
Why should I choose ISSA over other personal training certifications?
ISSA has many benefits including one-on-one guidance with an ISSA "genius" who can answer any questions you may have to give their certification an extremely personal feel. They also allow you to take their test with an open book, which is an advantage to those who experience testing anxiety, or who don't demonstrate their knowledge in a stereotypical test-taking format. They also have free retesting if you fail your first attempt at the test.
Who is an ISSA personal trainer certification best for?
ISSA is best suited for those who want to pursue a personal training career, and don't already have an extensive PT background from an academic setting. It is also a solid choice for anyone wanting to work with general population clients. If you're looking to work with athletes or in an advanced setting, you may want to consider an academic route. 
What do I need in order to get a personal trainer certification from ISSA?
You'll need to pass your 12 online quizzes, score a 75 or higher on your final open-book examination, and become CPR & AED certified in order to obtain your ISSA certification. In order to maintain it, you'll have to earn 20 CEU credits every two years, and pay the recertification fee unless all of your 20 CEUs come from ISSA classes.