Today I'm talking to Dr. Karyn Marshall, a legend in the sport of weightlifting. Karyn began her lifting career in the 70s, and in 1985 she became the first woman in history to clean and jerk over 300 pounds. She competed in — and won gold at — the first women's weightlifting world championship in 1987, becoming the first-ever American champion, and the only American champion from that competition. As a Masters athlete, she also competed in the 2011 CrossFit Games. Karyn joins us to discuss her career in weightlifting, as well as how women's weightlifting has evolved and grown over the past few decades.
We want to take a second to give a special shoutout to our episode sponsor, Transparent Labs. If you want clean, clearly labeled supplements with ingredients backed by science, Transparent Labs has you covered. (Seriously, no hidden ingredients, no proprietary blends, and nothing artificial.) That includes their uber-popular BULK pre-workout, with ingredients we love to see for focus and energy PLUS vitamin D3, boron, and zinc. All the good stuff, absolutely no fillers. Use code "BARBEND" at checkout for an extra 10% off your order.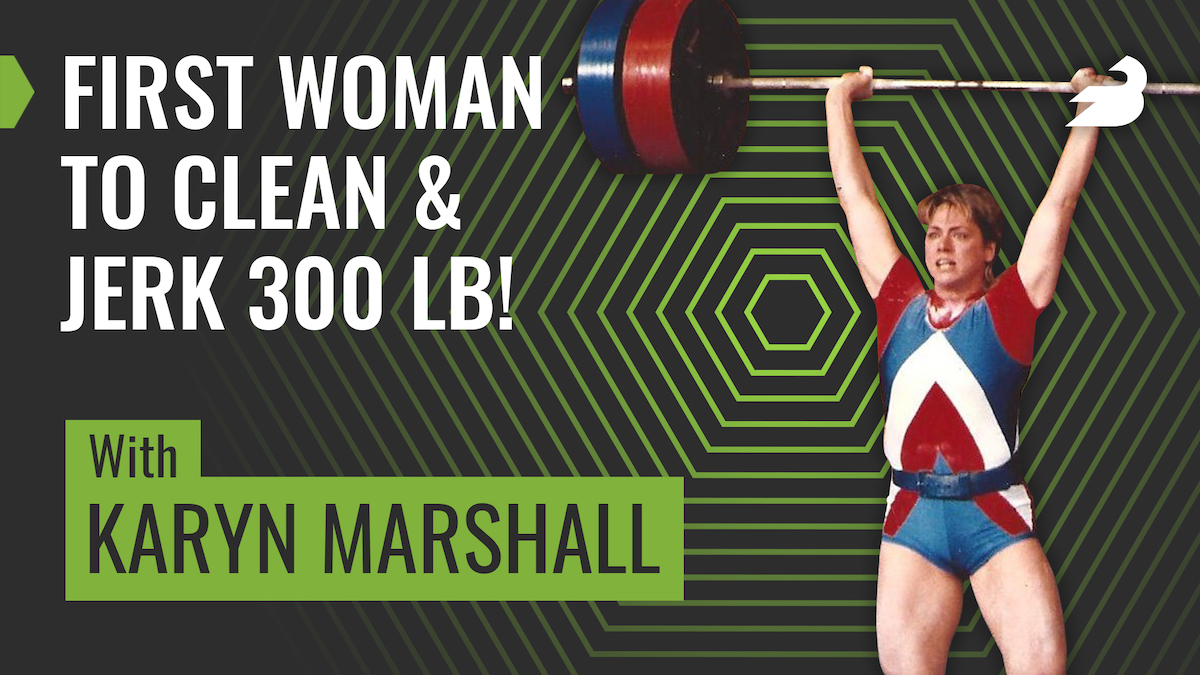 On this episode of The BarBend Podcast, host David Thomas Tao talks to Dr. Karyn Marshall about:
The first-ever women's World Championships in 1987 (2:00)
The unknowns of international competition in the pre-internet days (4:30)
Proving that women belonged in weightlifting (9:12)
Becoming the first woman to clean & jerk 300 pounds in the days before women's world records became recognized (11:00)
Watching women compete at the Olympics for the first time (14:00)
Karyn's background in CrossFit and competing at the CrossFit Games in 2011 (19:40)
The difference between amateur and full-time professional athletes (23:00)
Learn more about our sponsor Transparent Labs and get 10% off your order with code "BARBEND." (We may receive commissions on items purchased through links on this page.)
Save 10%
Transparent Labs BULK is a well-dosed pre-workout supplement for endurance, power, and focus. It is offered in six flavors and provides doses of Vitamin D3, Vitamin B6, Vitamin B12, zinc, potassium, and more. Use code BARBEND10 to save 10%.
Relevant links and further reading: