The International Weightlifting Federation has changed leadership — again.
Two days after former Interim President Ursula Garza Papandrea was ousted from her role, her replacement Intarat Yodbangtoey has resigned. Now, Dr. Michael Irani, Chairman of the IWF Medical Committee and Executive Board Member, will become the IWF's fourth leader since January of this year.
View this post on Instagram
[Related: Clean & Jerk — Technique and Muscles Worked]
In January, a documentary was released accusing former IWF President Tamas Aján of covering up doping and participating in a financial scandal. He stepped down, and Papandrea took over as Interim President. Papandrea supported organizational changes such as creating the IWF Athletes Commission and reinstating the IWF's Anti-Doping Commission, which includes a partnership with the International Testing Agency (ITA).
But on Oct. 13, 2020, the IWF Executive Board held an emergency meeting (which Papandrea was not involved with) and voted to replace her with Thailand's Yodbangtoey. In the official McLaren Report, Professor Richard McLaren's team identified Yodbangtoey as a key figure to have bribed officials for votes under Aján's leadership.
Following this announcement, both the International Olympic Committee and USA Weightlifting released press releases condemning the IWF Executive Board's decision. British Weight Lifting publicly called for the Executive Board to step down, which includes Irani. (Irani is British.) And Sarah Davies, Chair of the IWF Athletes Commission, started a petition to push for a vote of no confidence of the IWF Executive Board, which is to be presented to the IOC.

Then, on Oct. 15, 2020, the IWF announced that Irani who has been a medical committee member of the IWF since 1992, accepted the position of Interim President. (It should be noted that the IWF has also posted for an open CEO position.)
In addition to being a member of the IWF, Irani is a practicing Rheumatologist since 1973 and, according to a statement on the IWF's website, a former Chair of the IWF Anti-Doping Commission.
Irani has indicated he will not be a candidate for the IWF President position in the future. The press release states that the Chairperson of the IWF Athletes Commission (that would be Davies) will be invited to participate in all future meetings.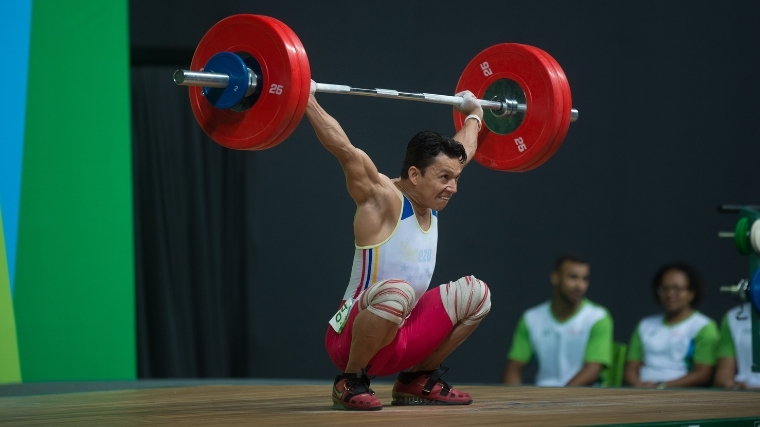 [Related: Snatch Exercise Guide]
"I am confident we can achieve an ambitious reform program," Irani said in the press release. "And as an encouraging sign, I am pleased to note the IWF Executive Board has decided to extend our agreement with the International Testing Agency for the whole of the next Olympic cycle, until 2024."
Between this organizational unrest and a clear divide between the IWF and other weightlifting federations and the IOC, weightlifting's inclusion at the 2024 Paris Olympic Games could be called into question. The IOC has stated it reserves the right to withhold weightlifting's inclusion in the Games if reform goals are not met.
Featured image: Celso Pupo/Shutterstock