We receive free products and receive commissions through our links. See
disclosures page
.
Optimum Nutrition is an Illinois-based supplement company that's best known for their enormously popular protein powder, Gold Standard. But ON makes plenty of other supplements, and we wanted to try their amino acids.
ON actually makes a few different amino acid supplements, including Amino Energy (our review) and Gold Standard BCAA, but Pro BCAA is different to Amino Energy in that it doesn't have caffeine, it has a more transparent ingredients list, and it has a few very interesting additions to the ingredients list. We took Fruit Punch flavor for a spin.
Read HERE to shop Optimum Pro BCAAs.
Optimum Nutrition Pro BCAA Nutrition and Ingredients
At 19.5 grams, one serving size is pretty large and provides 5 calories (one gram of carbs) and 8 grams of branch chain amino acids in a standard 2:1:1 ratio of leucine, isoleucine, and valine.
So what's in the other 11.5 grams? There are 5 grams of glutamine, 230 milligrams of Vitamin C (that's 383 percent of the RDI), sodium, potassium, and 160mg of a "PhytoBlend."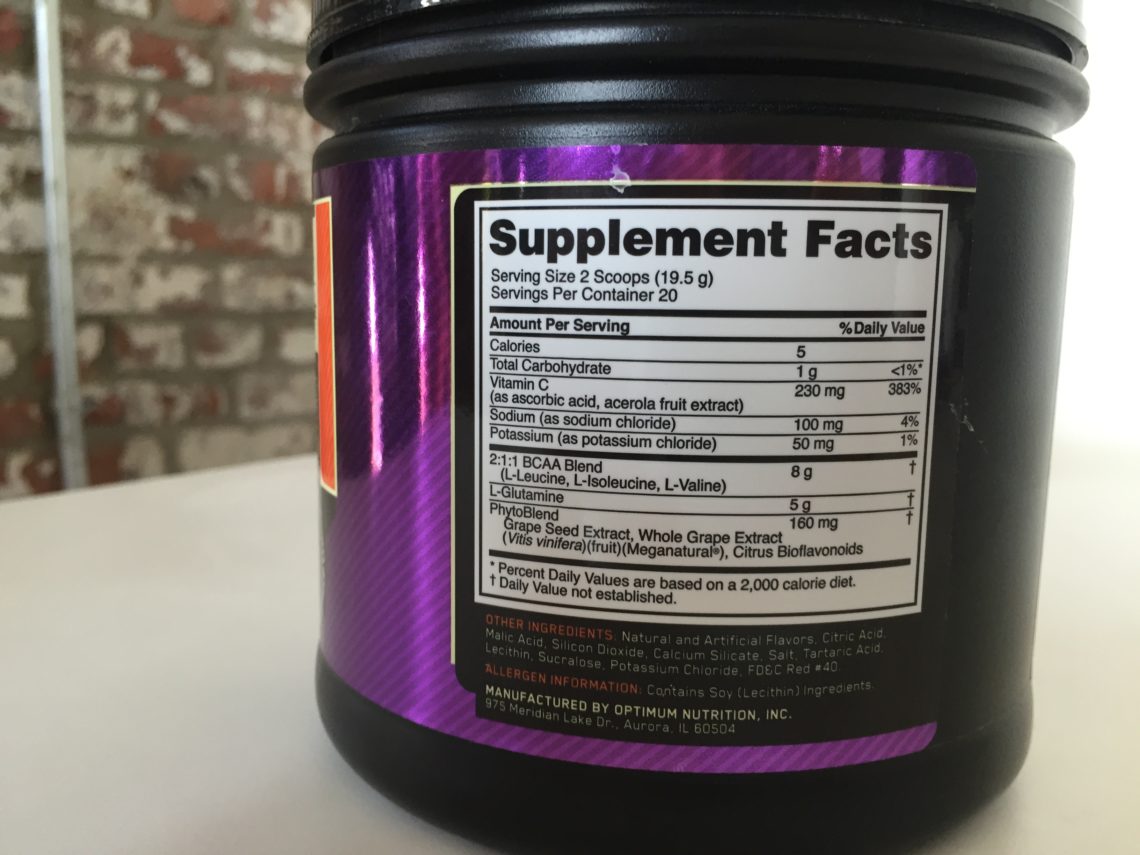 The PhytoBlend contains grape seed extract, whole grape extract, and citrus bioflavonoids. I'll discuss their effects in the next section.
After that, there's just "other ingredients." Natural and artificial flavors, citric acid and malic acid (for flavoring), silicon dioxide and calcium silicate (anti-caking agents), salt, tartaric acid (a particularly sour antioxidant made from grapes), soy lecithin (for mixability), sucralose (an artificial sweetener better known as Splenda®), and red food dye number 40.
Optimum Nutrition Pro BCAA Benefits and Effectiveness
So, what do these extra ingredients mean? I'll start with the bad: glutamine may not be the most effective supplement. It's already the most abundant amino acid in the body and when taken as a supplement, the majority of glutamine likely winds up in the gut, not the muscles. Still, it's likely harmless and it may improve gut health — it's not a negative, just an "unnecessary."
But there's a lot of good news with BCAA Pro. It's got a large amount of BCAAs, which may help muscle retention, focus, and endurance through workouts. I like that there's eight grams of it per serving; most BCAAs have five grams per serving even though a lot of research suggests you need at least seven.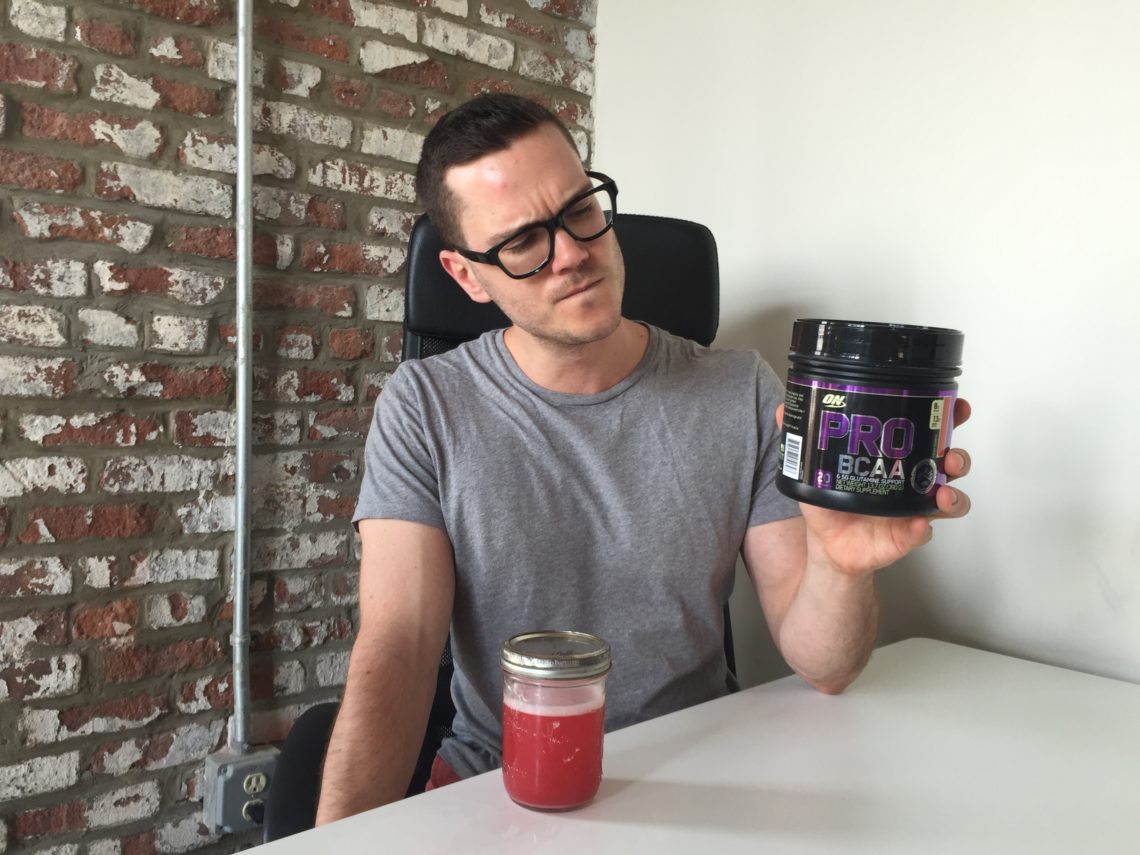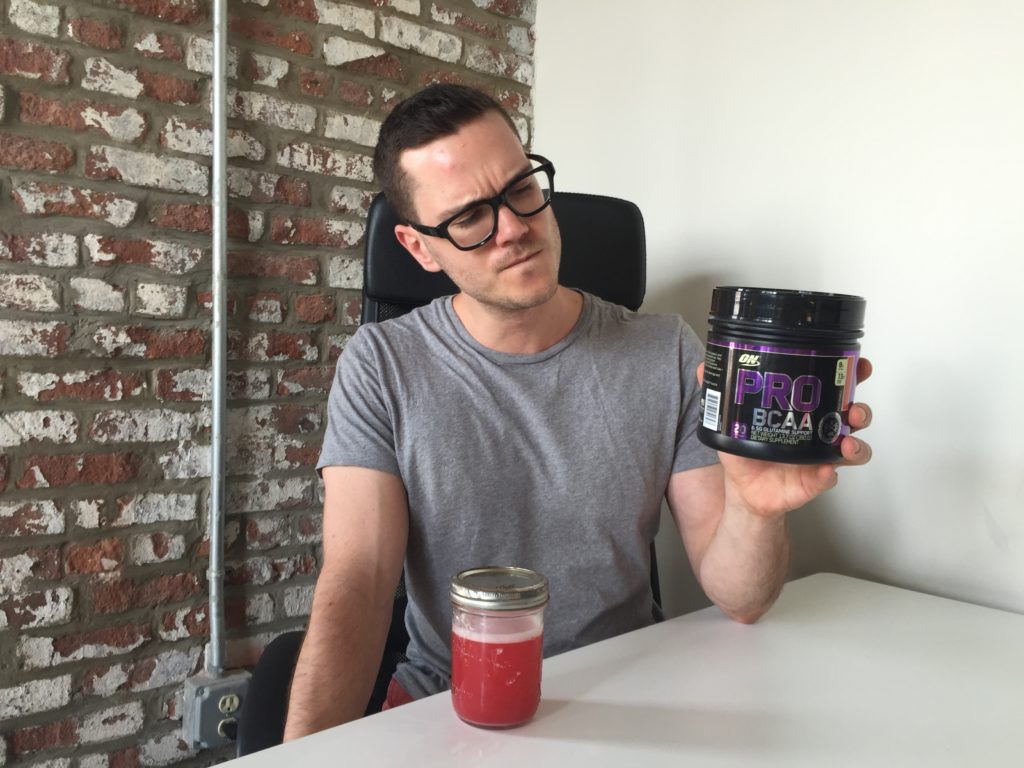 When I first saw the Vitamin C, I thought it was unnecessary — almost nobody is "low" in Vitamin C. But it turns out that having some of it around your workout may reduce lipid peroxidation, the cell damage that can occur during exercise. That's a good thing.
Then there's the PhytoBlend. Grape extract sounded a little woo-woo at first, but studies have shown that it may improve blood flow and exert anti-estrogenic effects, which means it may help to reduce body fat. This is in doses of at least 150mg, but fortunately ON seems to have done their homework, as there are 160mg of PhytoBlend per serving.
Optimum Nutrition Pro BCAA Price
You can pick up 20 servings for $25, which is $1.25 per serving or 15.6 cents per gram of BCAA. That's a little pricy. Most BCAAs are closer to 11 or 12 cents per gram of BCAA. Pro BCAA costs about the same as Cellucor's Alpha Amino and Reign's BCAA Elite, but in my opinion it brings more to the table as far as workout benefits go.
Optimum Nutrition Pro BCAA Taste
They sell peach mango flavor and raspberry lemonade flavor, but I tried the classic Fruit Punch flavor. It was surprisingly tasty; usually "Fruit Punch" tastes like watermelon and cherry Jolly Ranchers, and so did Pro BCAA, but it also tastes a little like a jelly donut. That probably just means it contains something like the artificial berry flavor you find in processed jams, but I wasn't complaining — it's better tasting than your average Fruit Punch flavor.
I will say that two scoops in 1.5 cups of water, as the tub suggests, is a pretty strong flavor. I prefer one serving mixed with at least two cups of water.
The Takeaway
I liked Pro BCAA. Sure, the glutamine is a possibly extraneous addition, but there's some very promising research behind the grape extract, the Vitamin C, and the BCAAs themselves as far as improving workout performance. It does contain soy and sucralose, which may put some people off, but if that's not a problem for you I think Pro BCAA is worth experimenting with.
Optimum Nutrition Pro BCAA
Per Serving: $1.25