ARD, the German broadcasting network, aired a documentary titled Secret Doping – the Lord of the Lifters on January 5th. The documentary alleged financial corruption and cover-up of false drug testing by the International Weightlifting Federation (IWF).
The IWF rejected those allegations the day after the documentary aired. In addition, the IWF said they were "compiling a robust response" in their press release refuting a number of the allegations.
One person who has been very outspoken regarding the allegations is Phil Andrews, CEO of USA Weightlifting. On his social media outlets, Phil has addressed accusations made in the ARD documentary, doping in the sport, and his views pertaining to the future of weightlifting — or potentially lack thereof — at the Olympic Games. Andrews agreed to a phone interview with BarBend to dive deeper into those topics.
The full transcript of that interview is below.
Disclaimer: BarBend is the Official Media Partner of USA Weightlifting. The two organizations maintain editorial independence, unless specified on partnership content.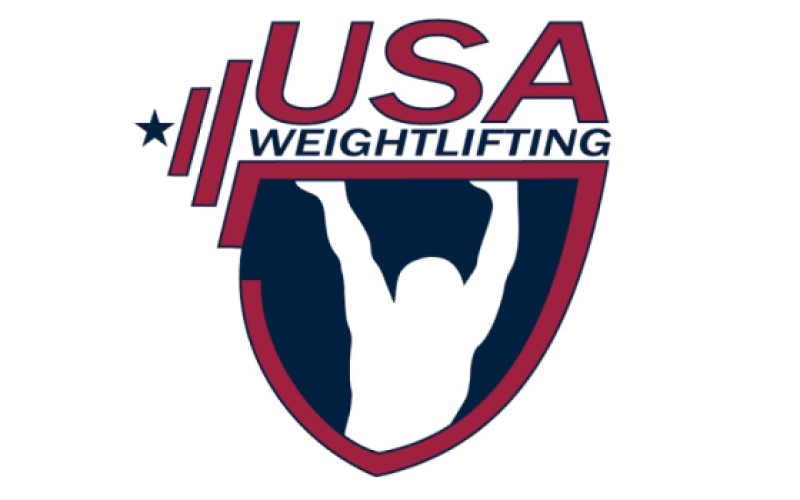 Note: bolding done by BarBend editorial team for emphasis.
BarBend: What was your first reaction to the allegations made in the ARD documentary?
Phil Andrews: Well, obviously they are reasonably far ranging and reasonably shocking and concerning. They are all from some time ago, which I suppose to some degree is the good news. They are all to do with issues that happened pre-2017, which is when the IWF made a lot of reforms to vastly improve doping control. Things like outsourcing doping control to the ITA [International Testing Agency], enforcing whereabouts, the new Olympic qualification system, which have all been extremely positive progress for the IWF since 2017. That has been well recognized by everybody in the sport but also by the IOC (International Olympic Committee), perhaps most importantly. So I want to be clear there, that whilst these are very concerning allegations, there has been definite progress in the IWF. That doesn't excuse those allegations from needing to be investigated.
In terms of first reaction, I'm not sure I really have one. That sounds perhaps crazy, but two weeks ago, the documentary came out and because it was available only in Germany, it was a while before I got the full transcribed version. So, I was hearing parts of it and parts of what the allegations were. Then several hours later got the, what was then automatically translated, subtitled version of it late Sunday evening. Subsequently, there's been a good human translated copy placed on YouTube, which the authors have shared.
BarBend: After you understood those allegations, you've been very open on your social media, particularly on Facebook, about your reactions to the documentary. You mentioned the continuing fight against doping by the IWF should be in its most aggressive form. Can you specify what you mean by "most aggressive form"?
Phil Andrews: We clearly have a doping problem in weightlifting that has already been aggressively tackled this quad. But we're going into an Olympic Games where it would be fair to say our future is on the line. It would be fair to say that these allegations raised in the ARD documentary are at least concerning. And they are at least saying that we ought to have reason for concern about doping control that has happened in the past. That doesn't mean it is necessarily accurate, that needs to be investigated, but it means we've got reason to be concerned.
We still need to do more. We need to double down our efforts. Retest using the latest methodology; the stored samples we have from this quad and from, in the IOC's case, the Rio 2016 Olympic Games. Not necessarily with an eye towards those people who have retired but more toward those people going to Tokyo 2020 and likely to go to '21, '22 World Championships. That is where we should concentrate those efforts first. That is a joint IOC, IWF and indeed ITA activity. We could take this opportunity to improve the transparency of doping control by publishing who is tested, which erases some of the questions that have been raised in the documentary.
One of the allegations that was raised in the documentary about Lasha Talakhadze, which the Georgian Federation actually published his testing record, which somewhat proved that that particular example wasn't accurate. But there may be some difference between him being tested by the Georgian National Anti-Doping Agency and by the IWF, all of which is present in the ADAM's record [Anti-Doping Administration & Management System].
When you have documentation like that, it is easy to refute some of those allegations. We do that in the United States, USADA (United States Anti-Doping Agency) publishes when someone is tested and when the results come through. It takes about six to eight weeks before that test appears but you do have transparency over who's been tested in the US, and per quarter how many times, and roughly when.
That would give a lot of countries some degree of comfort that they're not being unfairly targeted but also that they are being tested a reasonable amount by their ranking compared to their competitors. That is not a usual practice worldwide and that will be somewhat revolutionary in terms of international sport. In the US we have it, and some other countries also have it, but it would be something unusual in international sport. There is an opportunity to make sure that as we go into Tokyo 2020, we make full use of the Olympic qualification series, in that, we know roughly who's going to the Games across all countries.
So it makes sense to plan an aggressive Tokyo 2020 pre-Games testing plan across the world; to really ensure that we can do everything we can as a sport to send clean athletes to the Games or eliminate athletes who are doping ahead of the Olympic Games rather at the Olympic Games or on a retesting scenario after Tokyo. I believe there's somewhat of a plan to do that anyway, I'm not suggesting there isn't. But I do think this focuses the mind somewhat on making sure that that happens. It is the ITA's responsibility to do so, in terms of who does the testing. Obviously, with the allegations raised against HUNADO [National Anti-Doping Organization of Hungary], it would seem to be advisable that until those allegations have been investigated that we, as a sport, refrain from using HUNADO. But I will emphasize that it is the ITA's choice and not the IWF's choice.
BarBend: You mentioned that the IWF and IOC need to collaborate to ensure a clean a platform for Tokyo. In an aggressive pre-games testing protocol, do you think there is a most effective way they should go about undertaking that?
Phil Andrews: It's actually very natural because the ITA was set up by the IOC. The ITA will primarily take care of the IOC's responsibilities when it comes to anti-doping controls in the lead up to the Tokyo Olympic Games and at the Olympic Games. Because the IWF has outsourced its doping control and doping control affiliated activities to the ITA, it's actually a very natural relationship between the two to ensure that happens.
The IOC does have jurisdiction over doping control in the period immediately before the Olympic Games and during the Olympic Games period itself.
BarBend: If there are positives for doping in Tokyo, do you believe weightlifting will be eliminated from the Olympic Games?
Phil Andrews: I think that's likely. I think we have to face down that possibility. If we go to the Olympic Games and we have positives during the Games, that is not going to serve us well in our ability to be present on the program in the future.
[Related: Phil Andrews discusses different leaders, athletes, and programs behind USA Weightlifting's journey to the Tokyo Olympics.]
BarBend: In regard to the governance of the IWF, you mentioned the ways you expect them to commit to improving their governance is giving respect to the athletes' voice and to enable more women into positions of power within that governance. What are ways you believe the IWF could do that?
Phil Andrews: It's important the athlete form the part of any solution. If you look at the patterns worldwide and sports governance practices worldwide, the athlete voice is definitely rising. That's happened here in the United States, that's happened in Germany, that's happened in Canada. It's really starting to happen at the international federation level. There's quite a few IFs now who directly elect an athlete onto their executive board of their federation.
We're very lucky that we have quite a few high level alumni athletes upon our executive board in the IWF: Nicu Vlad, Pyrros Dimas come right to mind. That should be well recognized and well respected. As should the fact that the IWF has two women on the board, which is progress from the last eight years. There's good things already happening there and I do want to emphasize that the IWF is by no means bottom of the chart when it comes to governance assessments in international sport; it's about half way up. But there are ways that it can improve and those are two areas that come right to mind.
As we look at the allegations in the ARD documentary, they come down to governance practices. Whether that's to do with the way we govern anti-doping, which I think has been addressed well, or our governance practices internally. As we look to somewhat modernize those, bringing in athletes is part of that solution makes sense. They are the ones we ultimately serve as a federation, not just in the US here, but also in the IWF, as well as other stakeholders. I'm not saying specifically that we should exclude the voices of administrators, federation presidents, coaches, or what have you. But if you look at the pattern across the world, that is something that is emerging: athletes being part of the solution.
BarBend: What about the current structure of the IWF do you feel is not adequate to enable women to be in more positions of authority?
Phil Andrews: I think where that has really got to happen is moving down into further stretches of the governance structure in national federations, in continental federations, which the IWF oversee and that's a challenge to directly control. The other thing that could obviously happen is to see more women elected to the IWF executive board. That is a little bit of a chicken and the egg situation because that does require the development of female leaders at a national federation and continental levels in order to step up to the international level.
But I do believe there is room for improvement to include more women in the governance structure, particularly as we get up to the IWF executive board level. We're at two right now, going to three or maybe four, is a start towards that. Ultimately, we have gender equality in our athletes, and the next step in gender equality as a sport is to look at how we address coaching and administration. I have to say they've done a very good job on the referee side as well. We've seen gender equality occur quite regularly in the refereeing side on the international stage.
So again, this is just opportunity as the ARD documentary brings up, not in the allegations, but opportunity to improve and review the government structure. And say, okay look, if we are going to look at governance as it is, which I think we need to at this point, let's look at how we can go from mid-table towards the top of the table as I think we have done on the anti-doping side. Again, doesn't mean there still isn't work still to do on the anti-doping side, I don't think you can ever take your eye off that ball. But certainly, the IWF has done a very good job this quad in vastly improving that.
BarBend: Is there anything in addition you would like to say with regard to the ARD documentary allegations and moving forward as we move forward toward Tokyo?
Phil Andrews: I think the critical thing as a sport is that we put together a road map now. That we take a look at the allegations raised, we parse it out, each of those allegations, and look into them clearly. That's not just necessarily the IWF, it might be others who have jurisdiction such as WADA (World Anti-Doping Agency) or the IOC. But each of those [allegations] got to be thoroughly investigated and either proven or disproven.
From there, we need to obviously then look at the anti-doping side and the governance side to the extent that is within control of the IWF and understand how we can do our very best to modernize those in the very best possible way. Now is the time to say: we've had this ARD documentary come out, it's raised some issues in the sport that we need to look into, but it also provides an opportunity to improve. And an opportunity to do yet more in the fight against doping in the sport and to further improve our governance across the federation.