SBD and Rehband are two of the bigger brands when it comes to knee sleeves. These sleeves have a few similarities, but also a few pretty big differences worth taking a look at. If you're a serious strength athlete, then you probably landed on this article because you're considering investing in a [new] pair of knee sleeves either for competition or training.
Both SBD and Rehband are approved in the IPF and IWF, along with smaller federations, so they're a good fit for most athletes who want to start competing. In this review, we'll take a look at each sleeve's construction and how they perform in competition. Who wins in this SBD vs. Rebhand Knee Sleeve match-up? Read on to find out!
SBD Knee Sleeves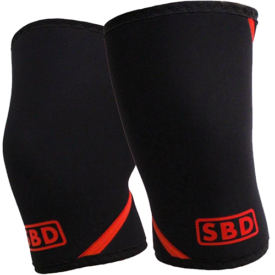 These knee sleeves are both IWF and IPF approved and offer a supportive 7mm neoprene construction.
Rehband 7mm Knee Sleeves
A 7mm knee sleeves that offers support and mobility for weightlifting. These sleeves are IWF approved.
Construction
SBD Knee Sleeves
The SBD knee sleeves offer a cylinder-style design and a high-grade 7mm neoprene. In respects to neoprene thickness, 7mm tends to be on the more supportive side and that's reflected throughout the construction of these knee sleeves. These sleeves offer an additional layer of material that is diagonally stitched at the top and bottom of the sleeve and this helps prevent premature fraying.
[Read our full review of SBD's knee sleeves!]
The sleeve itself offers a reinforced hook style stitching throughout, and the stitching itself is only present on the inside posterior side of the sleeve. In my opinion, this is a perk to their comfort, how they fit, and helps with wear and tear, as in there's no external stitching to get torn on knurling.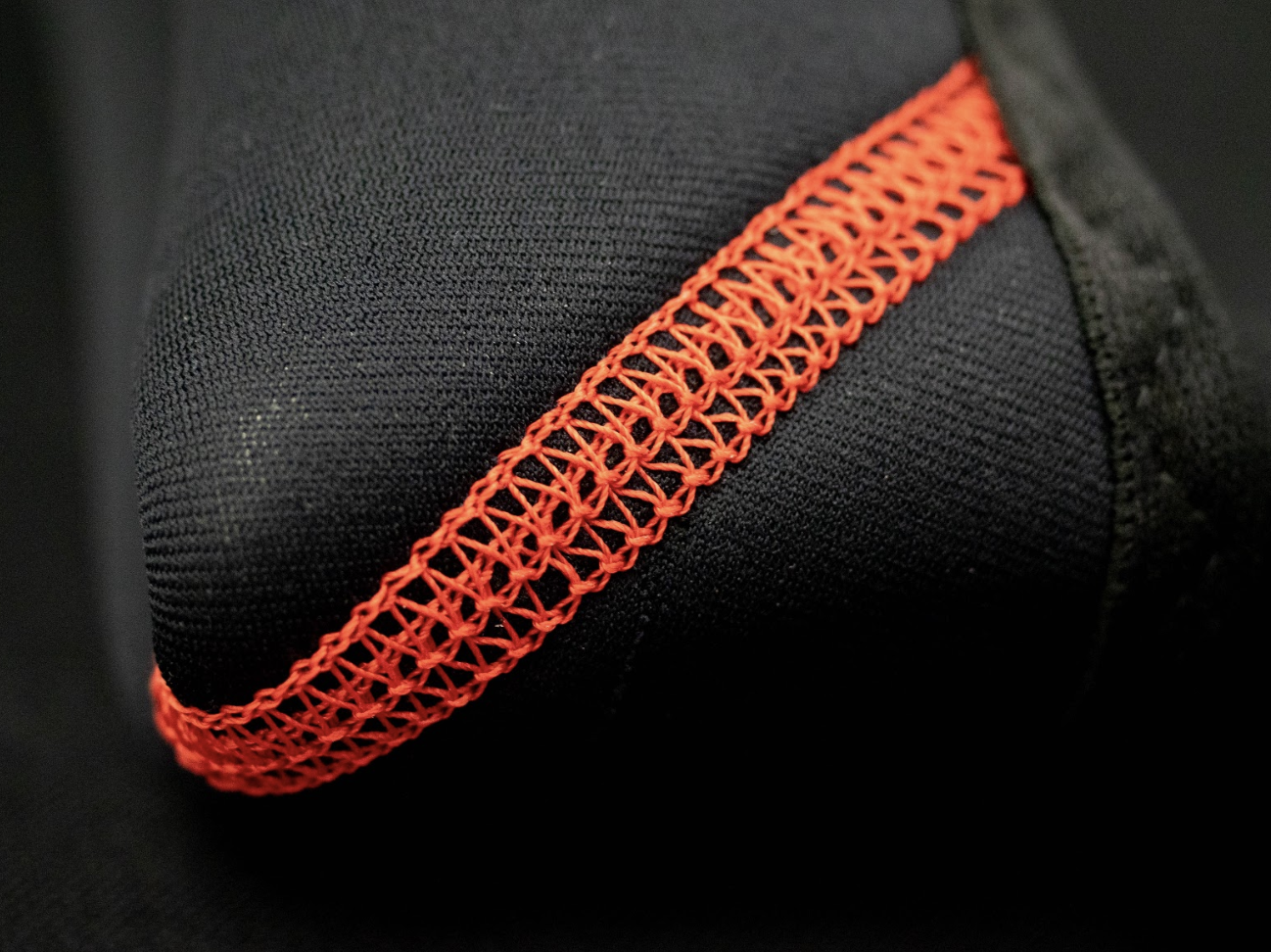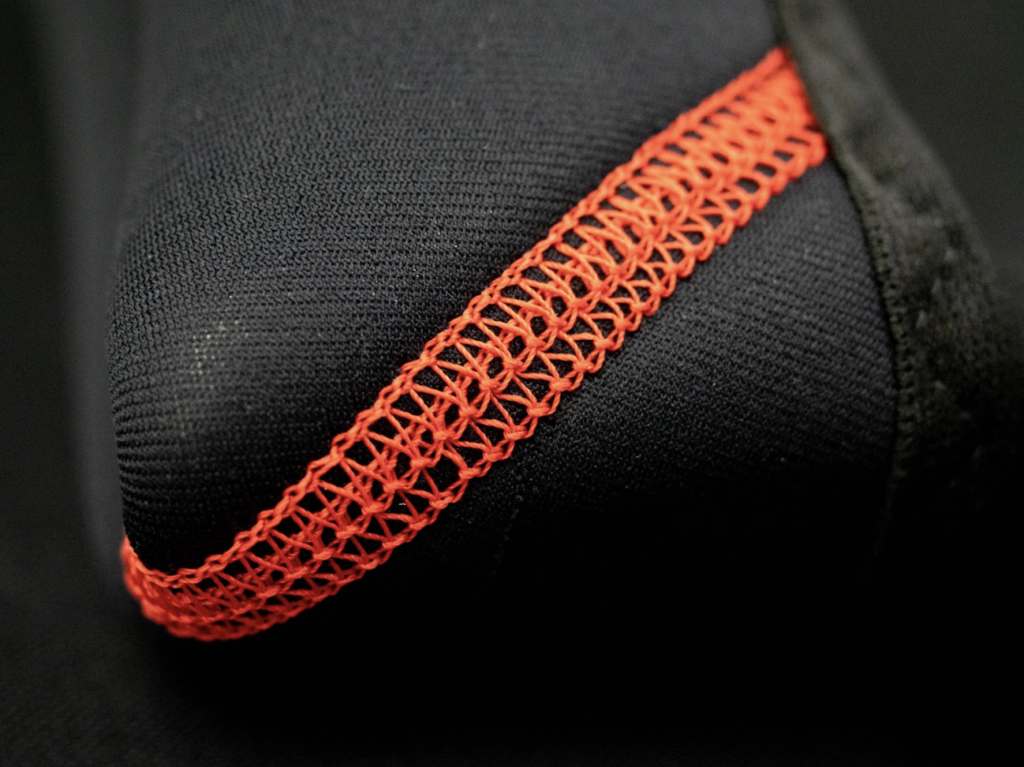 Rehband Knee Sleeves
The Rehband knee sleeves also offer a cylinder-style design and come with a high-grade 7mm neoprene. The main difference between Rehband knee sleeves and SBD (and other sleeves on the market) is that Rehband sleeves have a patented knee sleeve design. This patent includes how the sleeve is physically built and stitched together. Rehband markets the sleeve as having the ideal contour for the leg.
[Check out our full Rehband knee sleeves review!]
The stitching used throughout is reinforced and the top and bottom of the sleeve are enclosed with an extra piece of material to prevent early wear and tear.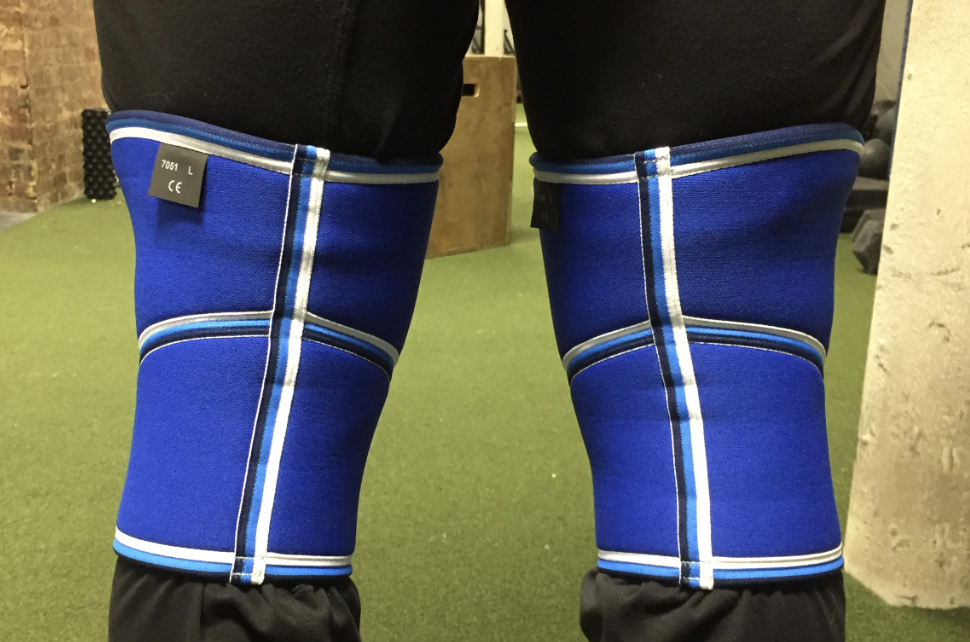 Overall Thoughts and Winner: Tie
Both sleeves are constructed very well. The main differences include how the sleeves are stitched and the neoprene they use. Both include a high-grade 7mm neoprene, so the neoprene is similar in thickness and support. Additionally, both have different stitching styles, so the way their construction fits will come down to a lifter's preference.
In terms of an overall construction winner, honestly, both sleeves are neck-and-neck with their durability and carefully constructed designs.
Sizing and Fit
SBD Knee Sleeves
The size and fit of the SBD Knee Sleeves will vary depending on how you like the sleeve to fit overall. On their website, they have a sizing chart that has dimensions for both a "standard" and a "tight" fit. I've worn and competed in both types of sleeves per my size recommendation (Medium & Large) and the way each fit were very different. The sleeves themselves are slightly longer than others on the market, which I'm a fan of. They span from the top meaty part of the calve and extend to about three inches up on the quads, granted, this will vary depending how you like their fit.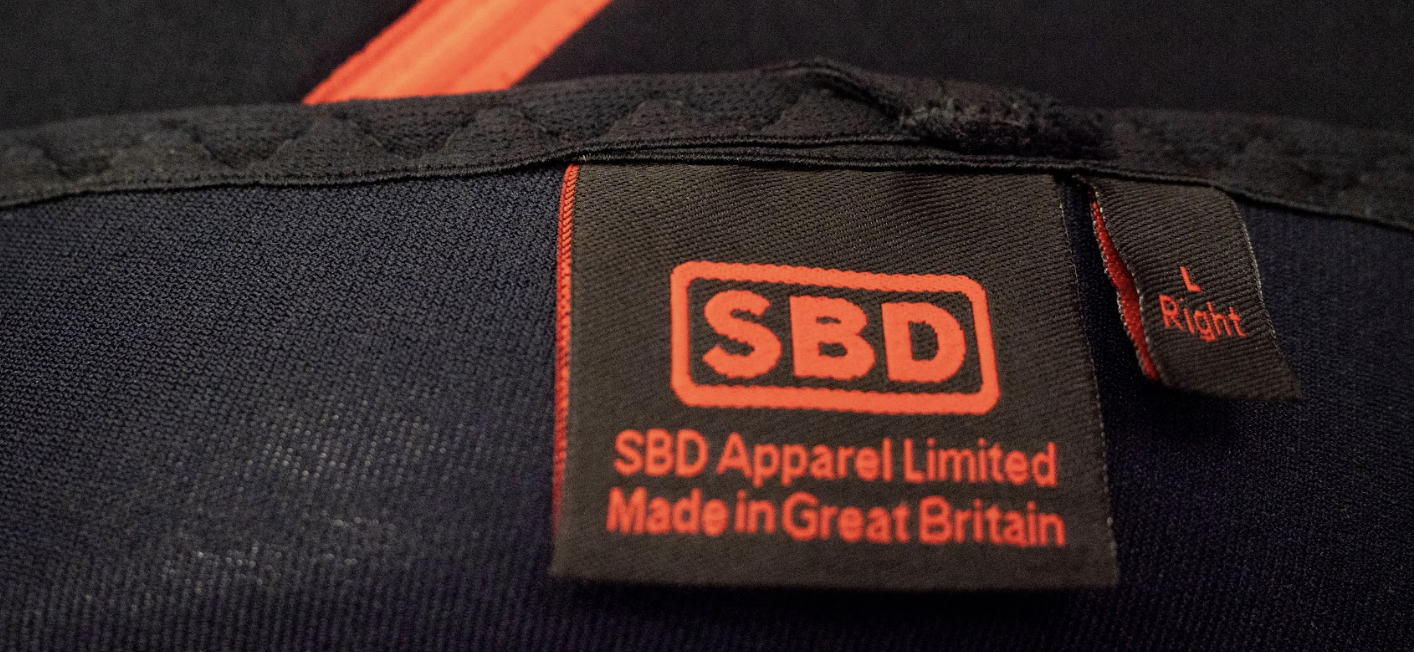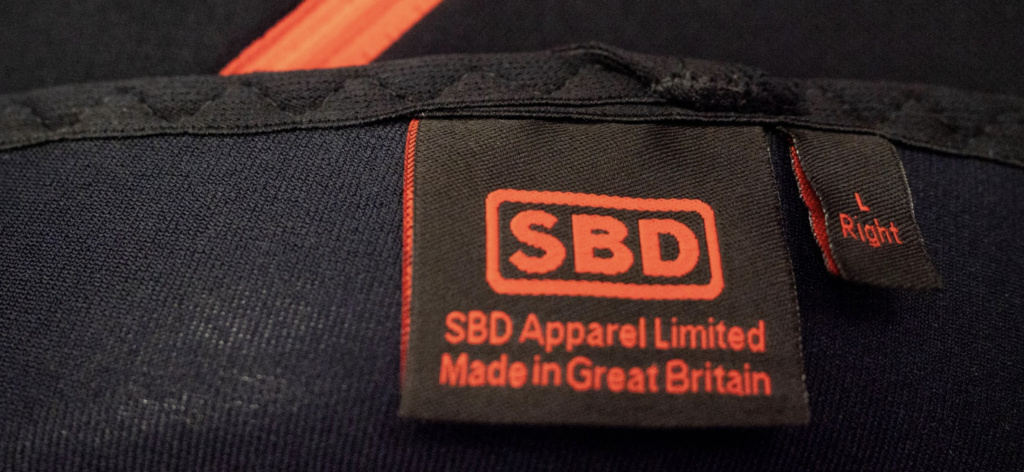 With the tighter fitting sleeves, I noticed that they were pretty uncomfortable to wear for long bouts and found find myself pulling them down in-between sets during rest periods. They provided a ton of support though, and honestly, probably added around 10-20 lbs to my squat due to their ability to help me generate speed out of the hole.
The standard fitting sleeves were much more comfortable, and I reached for these way more often than the tighter fitting sleeves. Did they provide as much pop out of the hole? Not to the same degree, but they still provided ample support. If you're considering the SBD Knee Sleeves for general training and competing here and there, then I'd recommend going with the standard fit if you want a supportive and more comfortable fitting sleeve.
Rehband Knee Sleeves
The Rehband Knee Sleeves are a bit shorter compared to the SBDs, but still provide adequate support. These sleeves span from about the top portion of the calve and extend to about 1-2 inches on the quad. Again, this may vary depending on your leg's length and how you like the sleeve to fit.
Personally, I really like how these sleeves fit. They provide an almost seamless fit in terms of flowing with the knee joint and they don't feel limiting (like the tighter SBDs). Their patented stitching gives this sleeve a very comfortable fit for longer duration workouts, and if you don't like rolling your sleeves down in-between sets, then the fit of these sleeves may be a better option.
Did these sleeves provide as much support as the SBDs? It's close. The main difference between them came when getting into the bottom position of Olympic movements and squats. For these sleeves, I'd recommend going true to size.
Overall Thoughts & Winner: SBD for Support, Rehband for Comfort
At the end of the day, both of these sleeves fit very well if you spend time measuring your leg and going off of the company's size charts. It would be unfair to truly pick one over the other because different athletes will want different sizing aspects, and that's in addition to the variance of lifts they're used for and strength sports.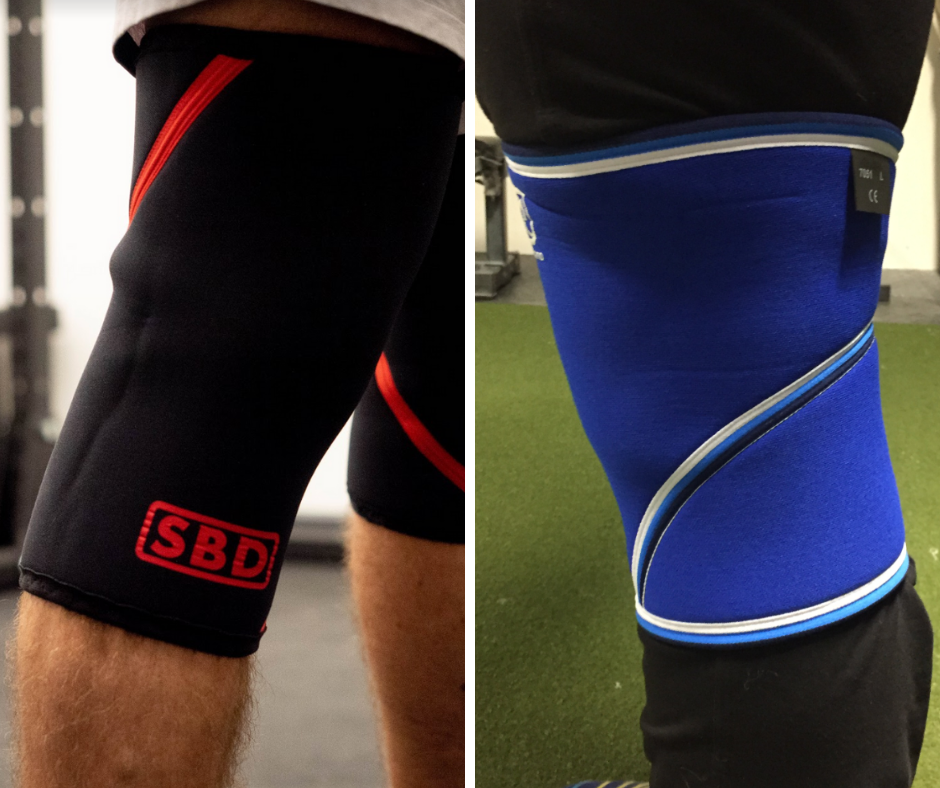 If you're someone who likes a somewhat lighter support, warmth, and doesn't want to adjust their sleeve often, then go with the Rehband Knee Sleeves. Conversely, if you want a lot of support and like a very tight fitting sleeve, then the SBDs are a good bet.
Performance and Competition
Before diving into this section, it's important to note that both the SBD and Rehband Knee Sleeves are IWF and IPF approved. That's a big deal for many strength athletes, as these are two of the bigger federations in weightlifting and powerlifting. For other federations, it's worth checking their approved equipment list before investing.
SBD Knee Sleeves
Since my initial review of the SBD Knee Sleeves I've competed in them a couple times and made it a point to try both of their "tight" and "standard" recommendations for my size. Why did I do this? Well, other athletes have said with tight SBDs you can squeak a couple extra pounds out of your squat, so I wanted to put that theory to the test.
The "tight" fitting knee sleeves were definitely more supportive, but also not nearly as comfortable (no surprise there). In-between my warm-ups and attempts I would need to pull them down due to how constrictive they felt. In my opinion, the belief that they add a few pounds to the squat definitely held true. They almost felt like a very light knee wrap at the bottom of the squat with how much of "block" feeling the provided.
The "standard" fitting knee sleeves were equally supportive, but did have slightly less pop out of the hole. Note that when I say "pop", I don't mean dive bombing and hoping for the stretch reflex to kick, I'm referencing their ability to provide a block-like feeling before I started the ascending portion of the lift. My favorite part of these sleeves were not having to pull them down in-between warm-ups, which really helped get the leg warmer.
Rehband Knee Sleeves
The Rehband Knee Sleeves are often used more in a weightlifting setting due to their comfort, mobility, and not so limiting tightness. To add a little context to the review and provide an additional voice, I reached out to BarBend contributor and strength coach Mike Dewar for his thoughts on the Rehband sleeve's performance.
Author's Note: Mike Dewar previously reviewed this sleeve for BarBend over a year ago, so he's had plenty of time to compete and truly test the sleeves!
Dewar stated, "For weightlifting, I'm looking for sleeves that offer support, warmth, and that allow me to still flex my knees freely to sit in deep squats. Rehband, in my opinion, has the durability to last me 2+ years (training 5+ times per week) and still give me support that I am looking for."
He added, "They're easy to slide on and off, and their easy to wear in warm-ups and never even think about them during my competition lifts. Meaning I never have to adjust them, or think about how they're fitting in competition."
Overall Thoughts and Winner: Depends
| | |
| --- | --- |
| Competition Criteria | Knee Sleeve |
| Ample Support | SBD ("Tight" for extra support) |
| Comfort and Mobility | Rehband |
| Long Lasting Durability | Tie |
Price
SBD and Rehband Knee Sleeves
When it comes to price, these sleeves are by no means on the cost efficient side of supportive strength gear. Yet, they make up for their slightly more expensive price due to their ability to 1) stand the test of time and be durable and 2) be competition approved in multiple large federations. In my opinion, the sleeve's are pretty solidly priced for long they'll last and the ability to compete in them (in multiple federations).
SBD Price: $82.00 Per Pair
Rehband Price: $39.95 Per Single Sleeve, $80.00 per pair
Wrapping Up
Both Rehband and SBD are solid contenders when it comes to durability, performance, and support. If you'd like to figure out which is sleeve is better, then consider what support you're looking for and the strength sport you most often compete in.
We generally think if you're competing in powerlifting more often, then SBD Knee Sleeves will probably be a better choice. For those competing in weightlifting and in need of a supportive and mobile sleeve, then Rehband would be a better choice.