The sport of strongwoman gets more exciting every year. It is enjoying steady growth, attracting already established female strength athletes to it, as well as cultivating a deep field of strongwomen who have worked their way up the ranks to record breaking.
A few strongwoman athletes have been consistently dominating in their respective lanes for a while. Here are a few who may make 2021 their most competitive year ever.
Christina Bangma
Christina Bangma performed one of my absolute favorite event performances of all time at 2017 Strongman Corporation Nationals. A lightweight (140 pound class), the max distance Húsafell stone carry was 225 pounds. Bangma carried it 540 feet, and then clearly decided she had gone far enough, simply let go, and bellowed her victory cry. You could see on her face that entire weekend that she had decided she was the winner, and nothing would stand in her way. She won.
View this post on Instagram
Earlier in 2017, she also won USS Nationals (also in their lightweight division). She went on to win Official Strongman Games: World's Strongest Woman 64 kilogram/140 pounds division in 2017, the Amateur Arnold World Championships 2018, and made the podium again with a second place finish at World's Strongest Woman in 2019. Her track record speaks for itself, and she is currently planning on competing to reclaim her title in 2021, and potentially a few other big shows like Strongest Woman in the World. Can she pull off another streak?
Olga Liashchuk
A two time Arnold Pro winner, Liashchuk is also a Guinness World Record holder (she crushed three watermelons between her thighs in 14.5 seconds. Before you laugh at the seemingly bizarre feat, I invite you to actually try it. It's really hard).
At the Arnold Pro 2019, she put on an incredibly impressive performance (she finished a 525 pound yoke walk into 230 pound/per hand farmer's carry medley for 16 meters each in a blistering 21.88 seconds), securing her second straight title. She is gearing up to repeat the feat.
https://www.youtube.com/watch?v=hVwxupX8a2A
Liefia Ingalls
Arguably the best middleweight on the planet, Ingalls won the inaugural Arnold Pro Strongwoman competition, Strongest Woman in the World, World's Strongest Woman, and the IHGF Stones of Strength World Championships twice. She has an impressive track record of going toe to toe with athletes like Moore and Liashchuk, who are both larger than her (not all of the pro strongwoman shows are weight-classed). Ingalls not only proved herself as a middleweight champion, she has proved that she can be THE best.
In 2020, Ingalls worked around a few issues, including chronic migraines and foot surgery. On her Instagram, Ingalls noted: "Not all training days are good days. In fact, most of my training sessions feel like a mess of acute and chronic frustrations, but staying committed to my practice allows me to observe the tiny wins that appear every so often, and I'm able to appreciate all the ways that I'm constantly growing in the gym."
She plans on competing at the Arnold Pro Strongwoman in 2021, and it will definitely be a performance to pay attention to.
[Related: Your guide to the circus dumbbell.]
Donna Moore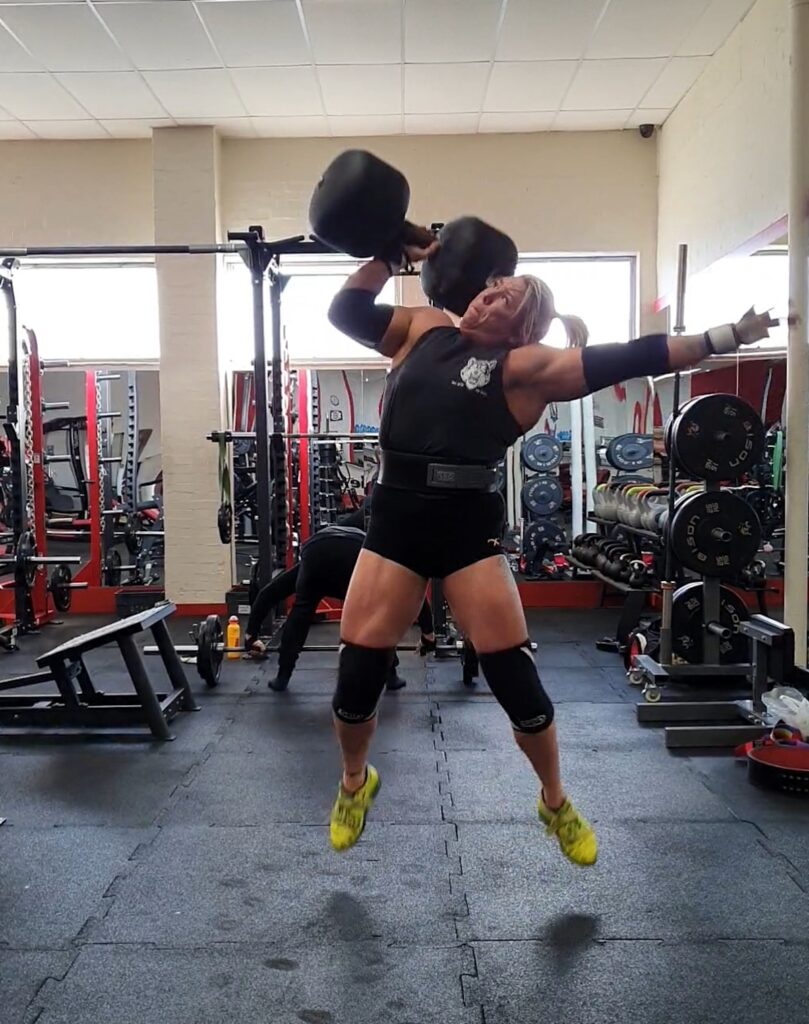 Donna Moore should be one of the most recognized names in strength sports. Not only has she won World's Strongest Woman three times and gotten second once, she won the Arnold Pro Strongwoman in 2018 and claimed two records in 2020. She broke the women's circus dumbbell record at Rogue Record Breakers at the Arnold 2020, and loaded a reality-bending 377 pound/177 kilogram Atlas Stone as part of the World's Ultimate Strongman Feats of Strength Series in September, breaking her own all time world record for the stone load.
She injured her knee in the process, but despite the type of setbacks familiar to an elite strength athlete, she still has her eyes on future prizes, and plans to compete in the 2021 Arnold Pro Strongwoman competition. If all goes according to plan and her knee continues to recover without incident, she said she would also consider going after any "records up for grabs."
Andrea Thompson
Andrea Thompson is another athlete that should always be considered a deadly serious contender for whatever she decides to do. She set three records in the past year and has been on the podium at Wold's Strongest Woman for these years in a row. Her 639 pound/290 kilogram, no suit (just straps, as is legal in strongman) deadlift set the new world record for strongwoman. She also set a world record for the log press, with a 297.7 pound/135 kilogram log, back at the Arnold 2020, where she set her previous deadlift record (621 pounds/282 kilograms).
On December 9th, she posted on her Instagram, "Soon my head will be back in the game. When it is, I'll be physically ready!" Anyone competing against her will have their work cut out for them.
Camilla Fogagnolo
Fogagnolo is an Australian lightweight who recently went pro when she won the amateur Arnold 2020 in the lightweight division. She also finished third in Australia's Strongest Woman 2019. A former weightlifter, she qualified for World's Strongest Woman 2020 with an impressive 108 kilogram/237.6 pound jerk and 221 kilogram/486 pound deadlift. She has the stats to be a highly competitive lightweight strongwoman, and it will be exciting to see her go up against some other incredibly competitive lightweights in the coming year.
Rebecca Lorch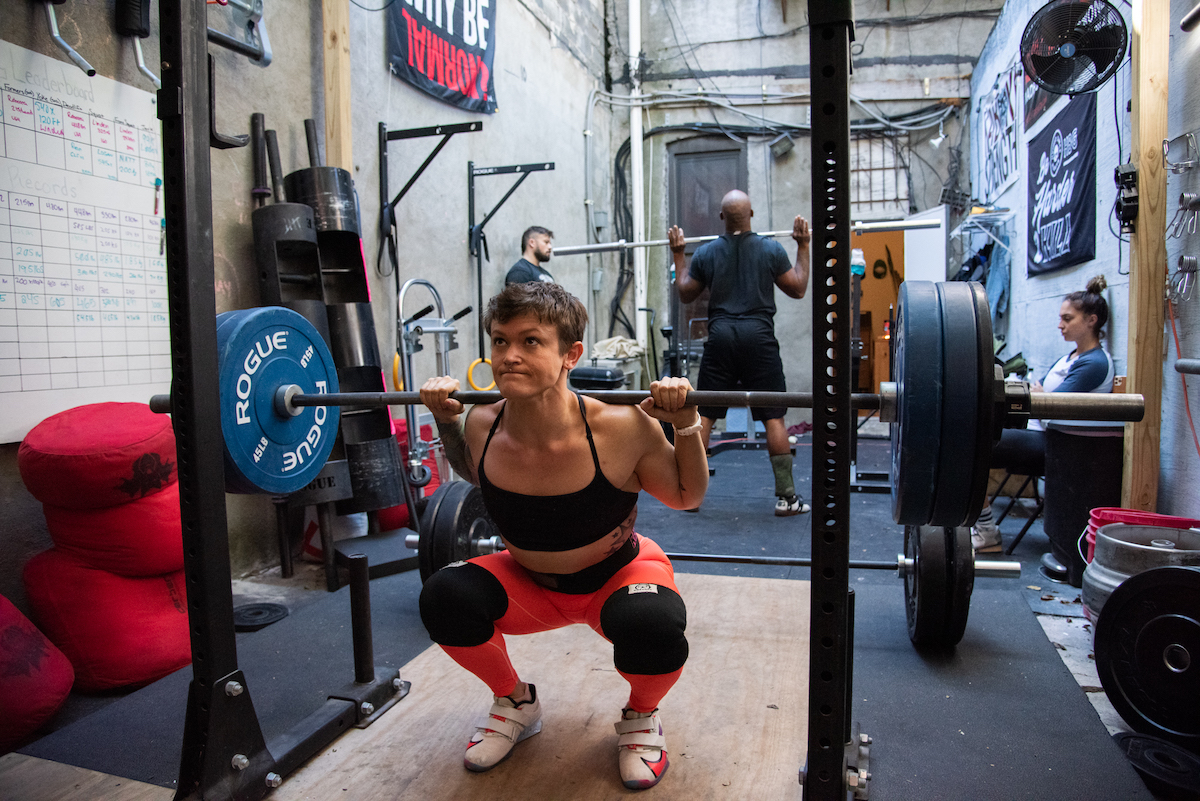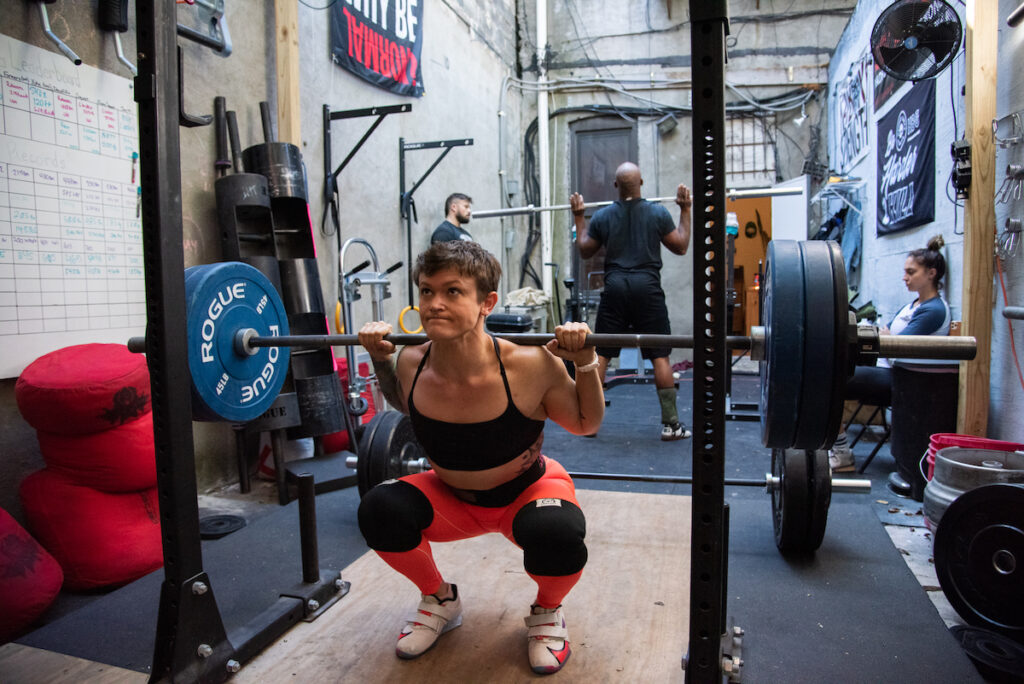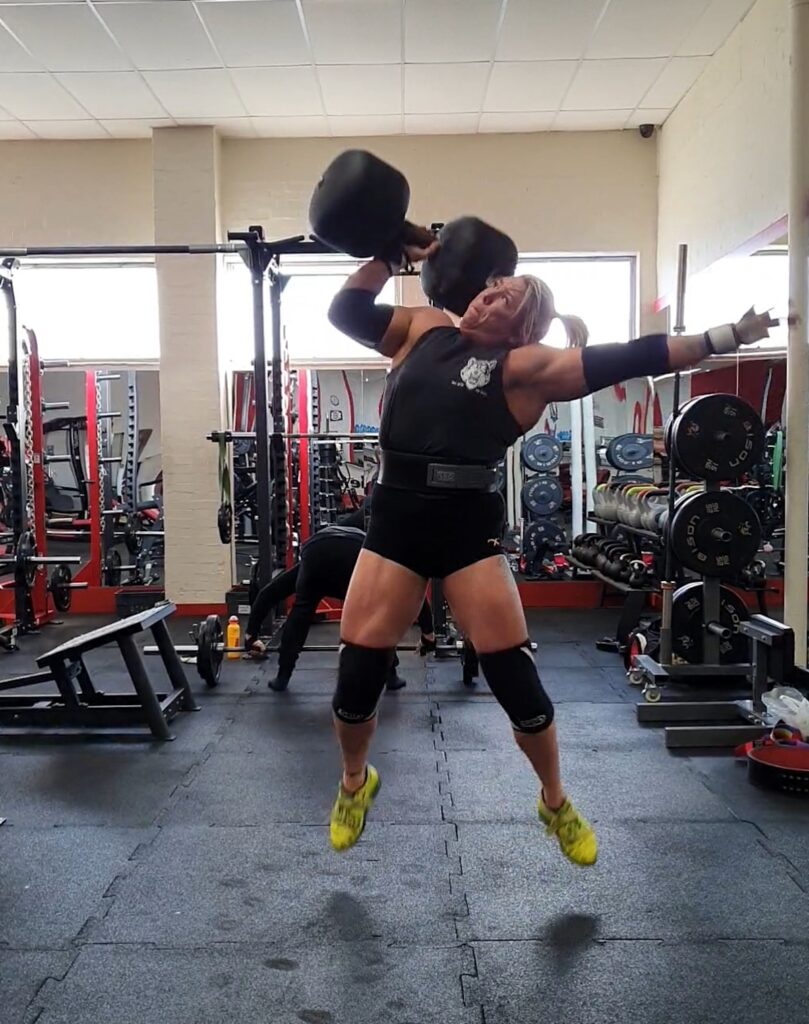 Lorch, another newly minted lightweight pro, won the 2019 Strongman Corporation Nationals, and went on to dominate America's Strongest Woman 2020. She is gunning hard for a 2021 lightweight world title, and is also planning on throwing down at the 2021 Arnold Pro.
New York gyms were closed for a large chunk of the year due to COVID-19 lockdowns, but Lorch even went so far as to build an entire gym in her Brooklyn backyard, and quit her day job at Equinox to focus more time and energy on training and competing. Lorch also suffered an extreme motorcycle accident as a young adult that did serious damage to one of her quads. She was told it was unlikely she would ever regain much capacity in that leg, let alone lift. She didn't let that stop her either.
Gabriele Burgholzer
The field of competitors tells us a lot about the champions. Burgholzer, "The Austrian Oaktress," won America's Strongest Woman 2020 in one of the most competitive middleweight pro divisions ever. She beat the impressive Erin Walklet. (Walklet took third, and recently blew away division standards with a wild 413 pound stone carry, which is heavier than what the heaviest men's division carried at 2020 Strongman Corporation Nationals.)
Burgholzer was also victorious over the powerful and consistent Abbie Deal (3rd place at the 2020 Amateur Arnold Middleweight, and second at America's Strongest Woman behind Burgholzer). Burgholzer currently plans on competing with the established players at the 2021 Arnold Pro Women's competition, as well as making a run at the current Mouser Block Press world record.
Lauren Wells
View this post on Instagram
Wells recently earned her heavyweight pro status at 2020 Strongman Corporation Nationals after a year of intense personal challenges, but she also runs Women of Strongman, a growing online Facebook community with 2,000+ members that she started right after her first ever strongwoman competition about three years ago. She is also known for viral strongwoman recreations, where she uses old photographs of past strongwomen and recreates their costumes and poses. She recently helped run an online contest for similar recreations for Australian strongwomen.
Jessica Fithen
Fithen is a competitive pro strongwoman in her own right, competing at the Arnold Pro since its inception (she took podium this year with a 3rd place finish), and winner of the America's Strongest Woman 2020 heavyweight division. She has also made a name for herself online by running the instagram account @You.Look.Like.A.Man, a meme account that highlights and posts the spectrum of harassment that many female strength athletes have to deal with (the memes featuring cute and/or weird animals are my personal favorites).
She holds the World Record for the Mouser Block press, at 186 pounds, and will be taking a shot at breaking her record at the Mammoth Strength Challenge, in Bowling Green, KY, in January 2021.
Rhianon Lovelace
Lovelace is a highly competitive, record-breaking lightweight strongwoman, best known for her astonishing deadlift. She is doing her part to make strongwoman more well recognized; she currently has a documentary in the works about her strongwoman career called The Weight of the World and is planning on returning to World's Strongest Woman in 2021 to defend her 2018 title.
Featured image: Andrea Thompson from @worldsultimatestrongman