Since its Arnold Classic debut in 2003, the Figure division has seen 11 champions. Figure — which showcases shape, symmetry, and muscle development over sheer size — is ripe with strong competitors, many of whom have been competing for close to a decade. Fans of the division can expect a hotly contested competition between the top women in Figure, including two returning Arnold champions.
The 2022 Figure International will be one of the eight contests held at the 2022 Arnold Classic on the weekend of Mar. 4-5, 2022 in Columbus, OH. Ten ladies from five different countries will take the stage and face the judges. The group of competitors is listed below in alphabetical order.
Latoya Farley (USA)
Wendy Fortino (USA)
Cydney Gillon (USA)
An Da Jeong (South Korea)
Nicole Zenobia Graham (USA)
Lola Montez (Canada)
Jessica Reyes Padilla (Puerto Rico)
Larhannah Robinson (USA)
Natalia Soltero (Mexico)
Bojana Vasiljevic (USA)
Athletes to Watch
Of the 10 competitors, the five below have the best shot at capturing the Arnold crown.
Cydney Gillon
Gillon has a vice-like grip on the Figure division. She's currently the five-time reigning Olympia champion and arguably the most dominant woman competitor currently competing in bodybuilding.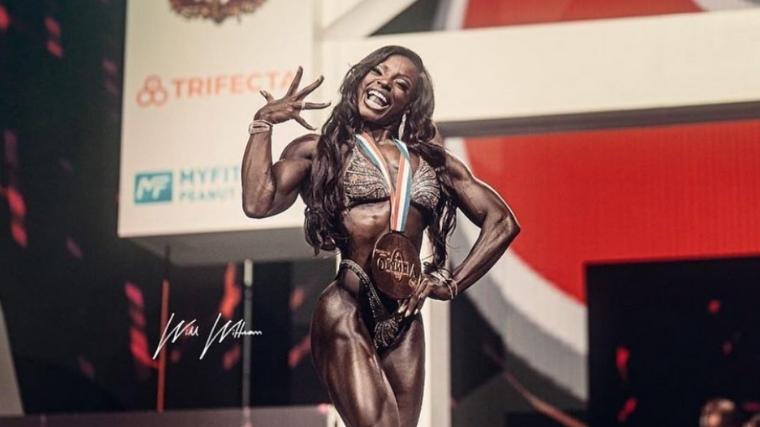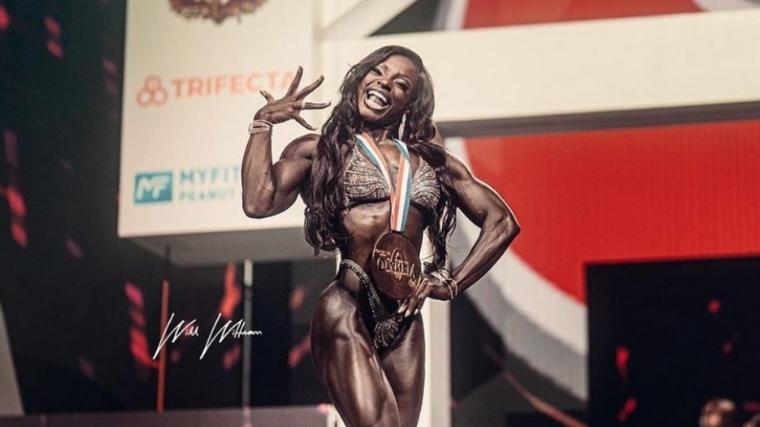 The Georgia native won the Figure International contest at the Arnold Classic in 2019, making her one of 11 women to claim the title. If she pulls off another AC win, she will become the sixth woman to win this title on multiple occasions. Other repeat winners include Jenny Lynn, Mary Elizabeth Lado, Nicole Wilkins, Candice Keene, and Candice Lewis-Carter.
Natalia Soltero
Natalia Soltero is the defending Figure International champ. She won the title in 2020 (there wasn't a Figure contest in 2021). Soltero and Gillon are quite familiar with one another. The competitor from Mexico was the Figure Olympia runner-up in 2020 and 2021.
Overall, Soltero has won five professional Figure competitions. She is a serious threat to repeat at the Arnold. If she is successful, Soltero will enter her fifth Olympia with the momentum needed to possibly upset Gillon.
Jessica Reyes Padilla
Representing Puerto Rico, Padilla is coming off a fourth-place finish at the 2021 Olympia. According to NPC News Online, she has 11 professional victories and several Masters wins as she enters her eighth competitive season.
Padilla's most recent overall victory was at the 2021 Puerto Rico Pro. However, she has yet to win one of the two major titles in her division — the Figure International or the Olympia. Her best placing at this contest is third, which she reached in both 2020 and 2019.
If she is going to be in the conversation for the Olympia later this year (Dec. 16-19 in Las Vegas, NV), she will need to pull off a big upset here. That said, her structure is great, and she is capable of grabbing a spot from the other favorites if one or both of them are off the mark.
Nicole Zenobia Graham
Graham finished fifth at the 2021 Olympia, and she was the 2021 Arizona Pro winner. Since entering the field as a pro in 2018, she has won the 2019 Tampa Pro and the 2020 New York Pro as well — two prestigious shows.
This will be her first time competing in Columbus, and she will very likely be among those in the first callout. Her greatest strengths are her round shoulders and flaring lats. If she's able to showcase the definition to go with them, she'll place high on the scorecards.
Dark Horse: Lola Montez
The 2018 Arnold Amateur champion will be in this contest for the third time as a pro. Montez made her Olympia debut in 2019, finishing 15th. She didn't compete in the 2020 Olympia, but jumped up six spots to ninth place in 2021. In 2020, she placed sixth at the Arnold. All in all, Montez's career has been trending upward. She has a chance to break into the top five at this show, and that'd be enough for her to make some noise.
For more information, tickets, and access to the 2022 Arnold Classic pay-per-view, go to www.arnoldsportsfestival.com.
Featured Image: @vytamin_c on Instagram | Photo by Will Wittmann (@w_wittmannphoto on Instagram)