Betancourt is based in Miami Lakes, Florida, and going by their website they try to target "elite athletes" with their products. They have a very wide variety of pre-workouts along with products intended to boost testosterone, burn fat, improve recovery — all the big draws.
They sell two different branch chain amino acid formulas, one that's just straight BCAAs in a pill and the Plus Series, which brings a little more to the table.
Shop Betancourt HERE.
Betancourt Plus Series BCAA Nutrition and Ingredients
There's no calorie information, but one serving contains 6 grams of BCAAs with a 4:1:1 ratio of leucine, isoleucine, and valine. That's a little unusual (most have a 2 or 3:1:1 ratio) but it's not too outlandish.
Betancourt calls their leucine "Active TR™ L-Leucine," which they claim is processed in such a way that it absorbs more slowly, "deliver(ing) the most anabolic essential amino acid to the body over time to prolong the signaling of protein synthesis."
Other ingredients include 147 percent of the recommended daily intake of zinc, 100 percent of the RDI of Vitamin B6, 500 percent of the RDI of Vitamin B12, and 1 percent of the RDI of potassium and sodium.
Lastly, there's a "Hydration +Plus Blend" made up of 1.5 grams of taurine and Sustamine®, which is a kind of glutamine (L-Alanyl L-Glutamine) that may absorb more readily than the standard kind.
The other ingredients are flavorings (malic acid, citric acid, maltodextrin, natural & artificial flavor, sucralose, acesulfame potassium), and the anti-caking agent silicon dioxide.
[Take a look at our best BCAA roundup]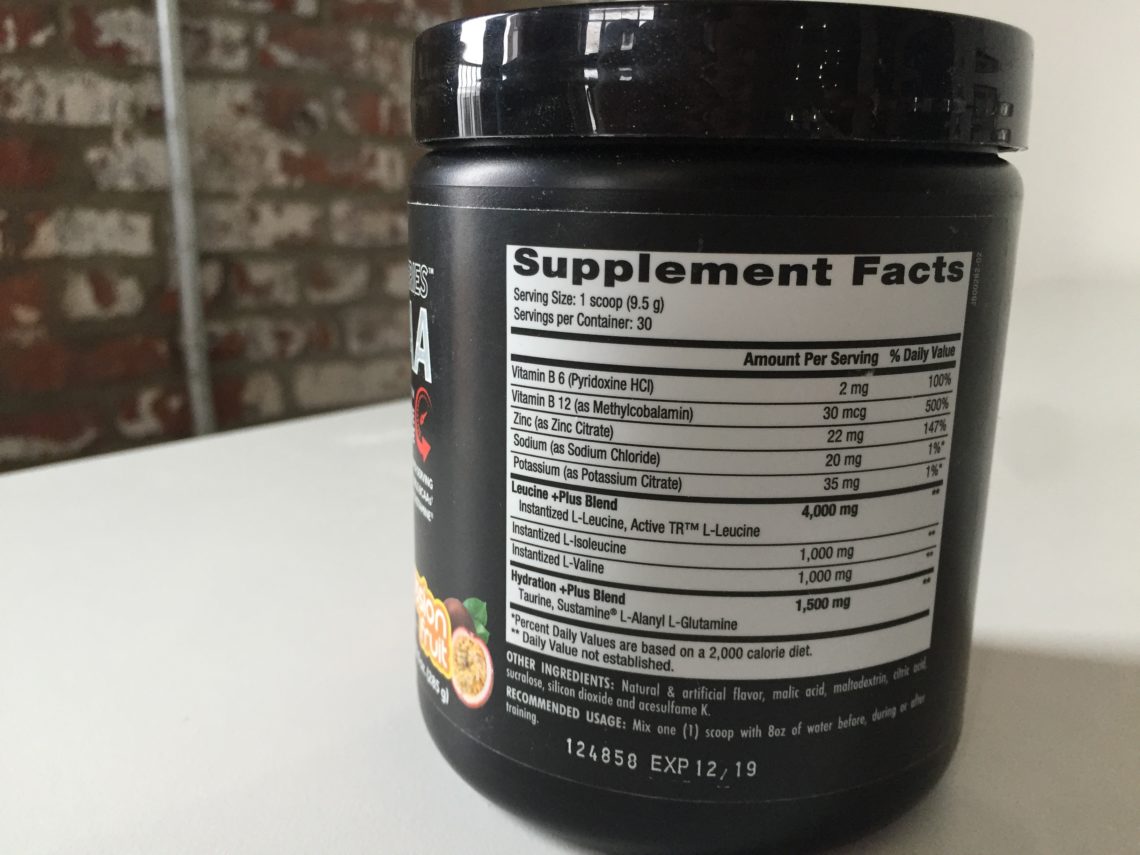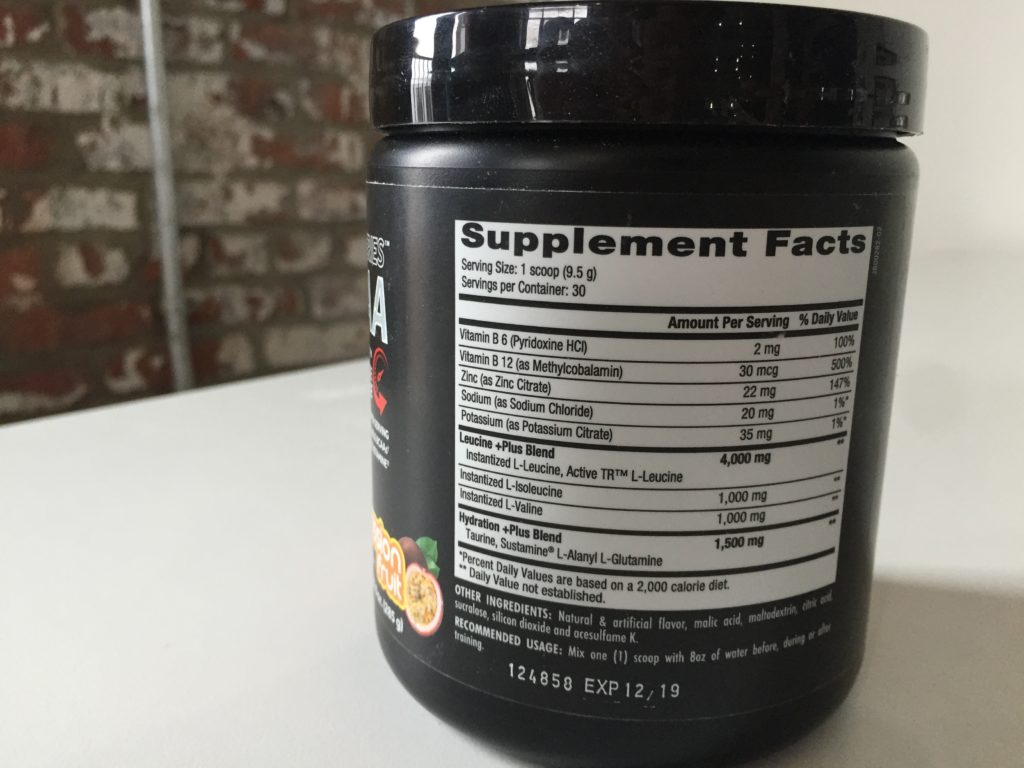 Betancourt Plus Series BCAA Benefits and Effectiveness
What do all these ingredients do? Well, the BCAAs themselves have been linked to improve muscle retention, endurance, and focus during workouts.
The B-vitamins also play a role here. Vitamin B6 may help with muscle retention and it appears we lose B6 when we exercise, so it's always nice to see it in a BCAA. Vitamin B12 on the other hand may help with energy levels.
The zinc is an interesting addition. It's rare to see it in a BCAA, but a healthy intake has been linked to optimal testosterone production, and like Vitamin B-6, we appear to excrete it during intense workouts, which can increase the RDI. Zinc mostly found in meat, so the zinc and the B12 could be of particular interest to people who don't eat many animal products.
The taurine may help to reduce muscle cramps and because it draws water and certain nutrients (like potassium and sodium) into cells, it may also slightly help with muscle gain. Note that this product also contains a little potassium and sodium, which may help with hydration.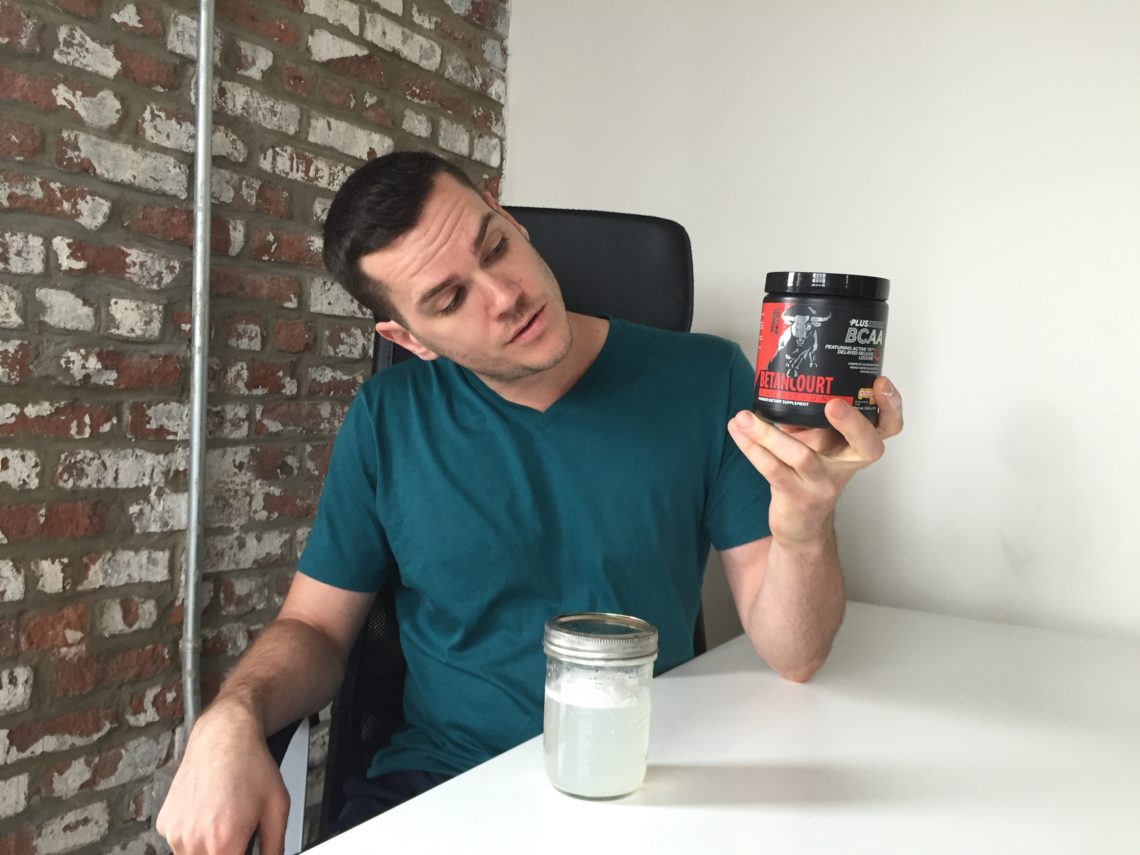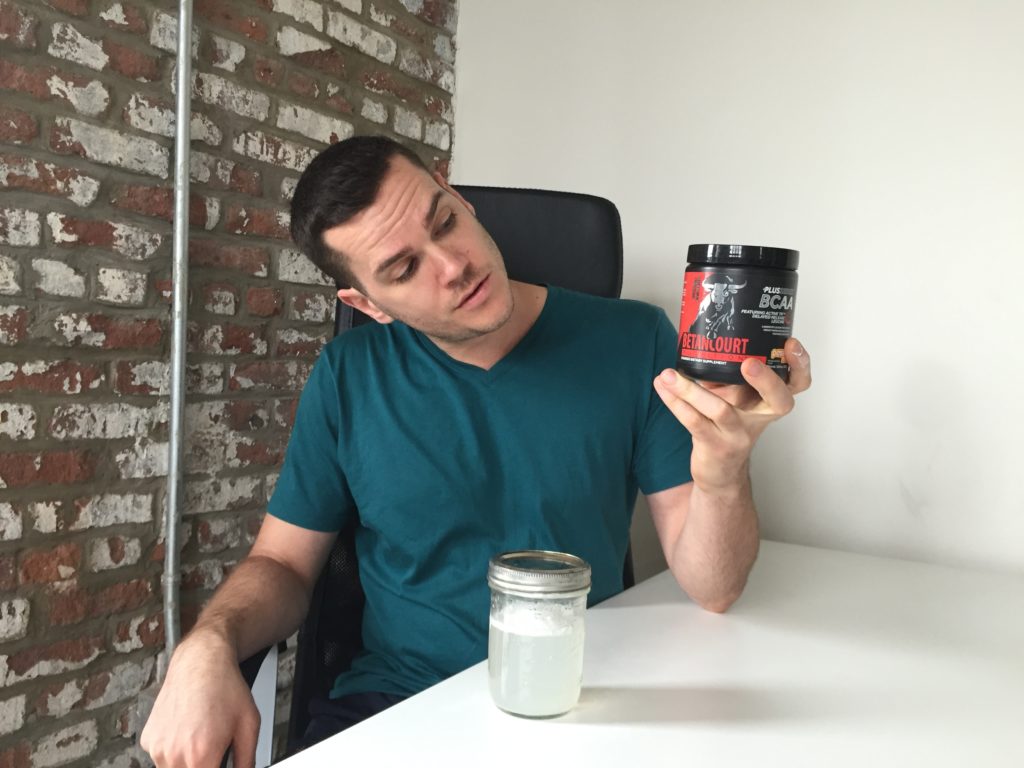 I'm not quite as convinced of the benefits of glutamine. Studies suggest most supplemental glutamine gets stored in the gut and is unlikely to find its way to muscles. But glutamine is cheap, and the addition probably didn't significantly increase the price.
Betancourt Plus Series BCAA Price
You can pick up 30 servings for $42, which comes out to $1.40 per serving or 23 cents per gram of BCAAs. That's on the higher end, considering a lot of competitors charge closer to 11 or 12 cents per gram of BCAAs and some, like Xtend, also contain plenty of B-vitamins. Then again, Betancourt Plus Series BCAA doubles nicely as zinc supplement as well.
Betancourt Plus Series BCAA Taste
We tried the Passionfruit flavor, which is delicious. It tastes like passionfruit-flavored candy, and it's worth pointing out that it doesn't have any artificial flavoring, which can put off some consumers.
The Takeaway
I was impressed with Betancourt's Plus Series BCAA. Glutamine aside, almost all the ingredients have a lot of promising research that support their utility in sweaty, intense workouts. There's no caffeine or any stimulants so while it may not be the greatest energizing pre-workout, this makes it more versatile and can be taken at any time of day — so long as you don't mind the artificial sweeteners.
Betancourt Nutrition Plus Series BCAA
Per Serving: $1.40