These are two protein powders that deserve recognition for the indelible impact they've made on the industry.
The first is Isopure, which may well be the most popular whey isolate on Earth. (We don't have the exact numbers but judging by this product's rankings on various online stores, it seems very likely.)
Then there's Dymatize, which may well sell the most popular whey hydrolysate on Earth. It's actually mostly hydrolysate with some isolate added in, but it's easily the most popular hydrolyzed whey product on the market.
So which one is best for your needs? We took a close look at both of them to find out.
[And make sure to check out our complete rundown of the best whey protein powders on the market!]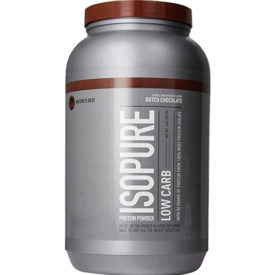 Isopure protein powder isn't just low in carbs, it provides more vitamins and minerals than many of its competitors.
Dymatize Iso 100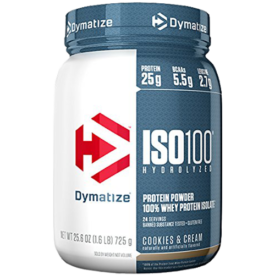 A protein powder comprised mostly of hydrolyzed whey, which may help you recover more quickly than other forms of whey.
How We Decide the Best
So what methodology are we using to figure out the best protein powder? We first need to make it clear that what we're really trying to do is help you decide which is best for your needs. One of these products may appeal more to elite athletes, the other may be more beneficial to the average joe. Maybe you have a lactose allergy, maybe you have trouble digesting gums. So anything listed as a "pro" or "con" is more to stay that this could be a pro or con for certain consumers.
Form of whey
Whey comes in the form of concentrate, isolate, hydrolysate, or a blend of two or three. Each has their own upsides and downsides. Concentrate, for example, is cheaper but it has less protein per calorie. Hydrolysate may absorb more quickly, but it's expensive. Isolate has more protein per calorie than concentrate but it may not bas allergy-friendly as hydrolysate, and so on.
Protein per Calorie
Whey concentrate has more fat and carbs so it offers less protein per calorie, as mentioned above. Sometimes whey isolate and hydrolysate have a couple of grams of carbs per serving but sometimes they have none at all. Or some proteins, like Onnit's Grass Fed Whey Isolate, are made with sugar- and lactose-free isolate but they still contain a few grams of carbs per serving because of other additions to the mix, like anti-caking agents. The fewer calories per gram of protein you get, the higher protein the product. The lowest number possible here is 4 calories per 1 gram of protein, because pure protein has 4 calories per gram.
Sweeteners
Almost every whey protein is sweetened with either sucralose and/or acesulfame potassium. Some people prefer to avoid one or the other while others would rather a completely natural product that's sweetened with stevia or sugar.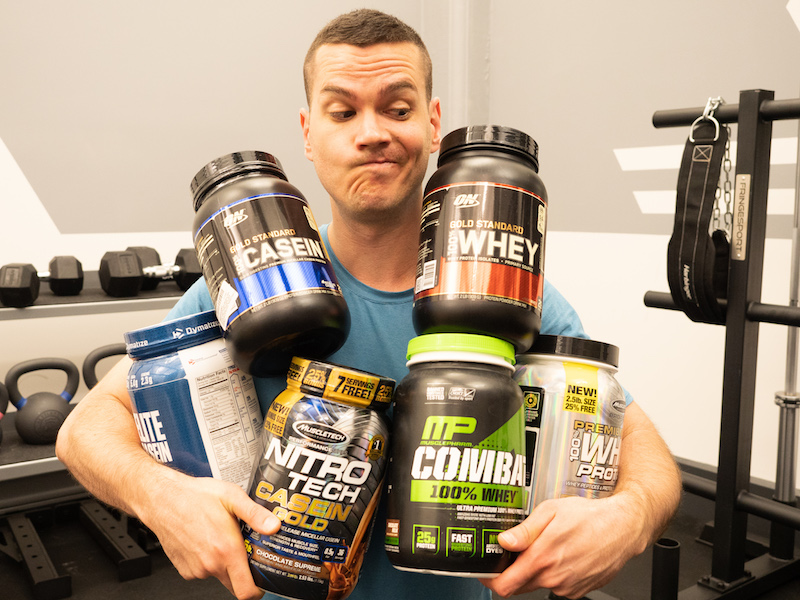 Additives
Almost every whey protein out there has soy lecithin, which helps mixability. A lot of people try to minimize soy in their diet, so I'll list soy lecithin as a potential con. I might do the same with gums, like xanthan or carrageenan, since they cause some folks digestive discomfort. This isn't a value judgment either way — as is the case with sweeteners, I'm simply pointing out the presence of these ingredients in case you'd rather avoid them.
Taste
Each protein gets two taste tests: one with milk and one with water. If a protein tastes good with water, that's a big plus: it makes it easier to consume on the go and it's better for folks with lactose issues or who want to minimize excess calories.
Price
The average whey protein powder costs about 4 to 5 cents per gram of protein. The prices vary depending on the ingredients, the brand, and the type of whey used, which I take into account when deciding if I like the price or not.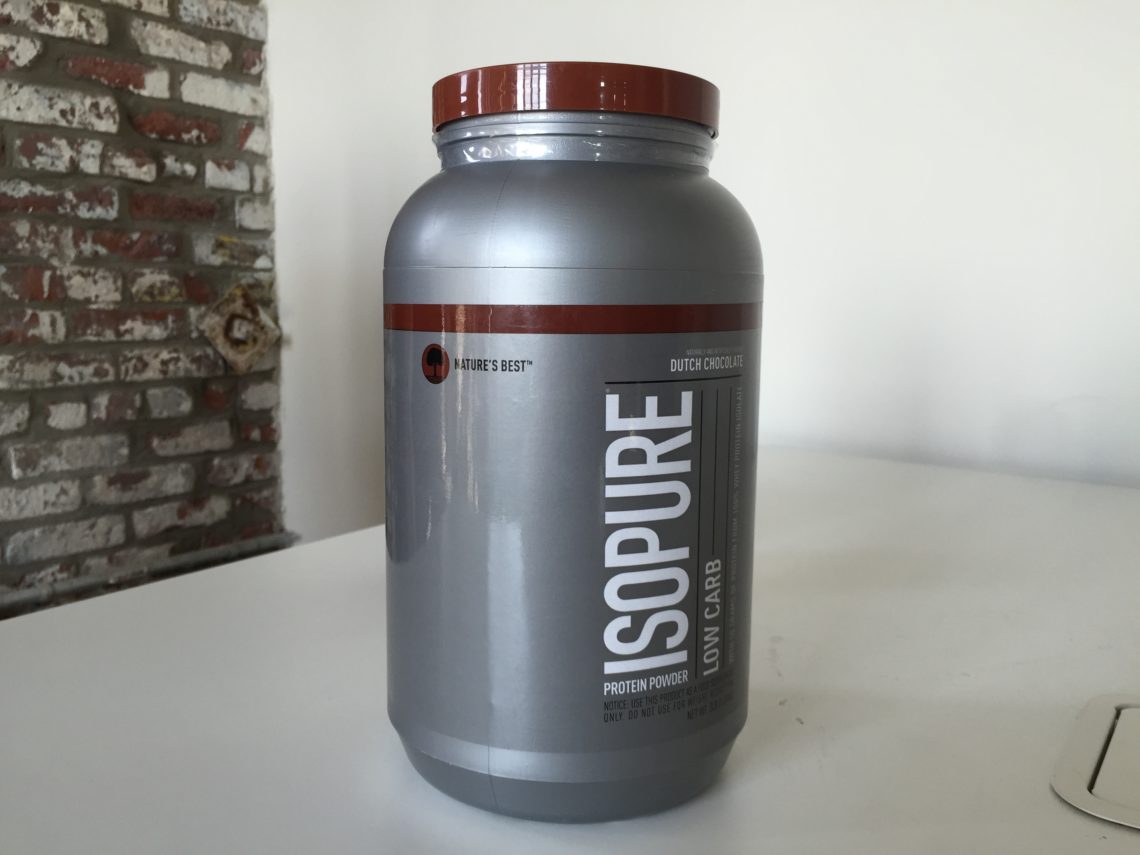 The Companies
The Isopure Company
Once called Nature's Best and later retitled The Isopure Company, the business was started by Hal Katz and Ernie Geracie more than 30 years ago when they would mix supplements together in a garage with an actual cement mixer. In 2014 they were bought out by Glanbia, the same cheese company that owns Optimum Nutrition.
Isopure offers quite a few products that include a bunch of pre-made shakes and protein-based nutrition drinks. When it comes to protein powder they've got some pretty interesting options like a whey mixed with coffee and "Isopure Infusions," which make for a thinner, more translucent protein shake.
Today their isolate is enormously popular (particularly among low carb and zero carb crowds) and is available in over a dozen flavors, most of which are completely carb free.
[Take a look at our comparison of these two brands: Optimum Nutrition Vs Isopure.]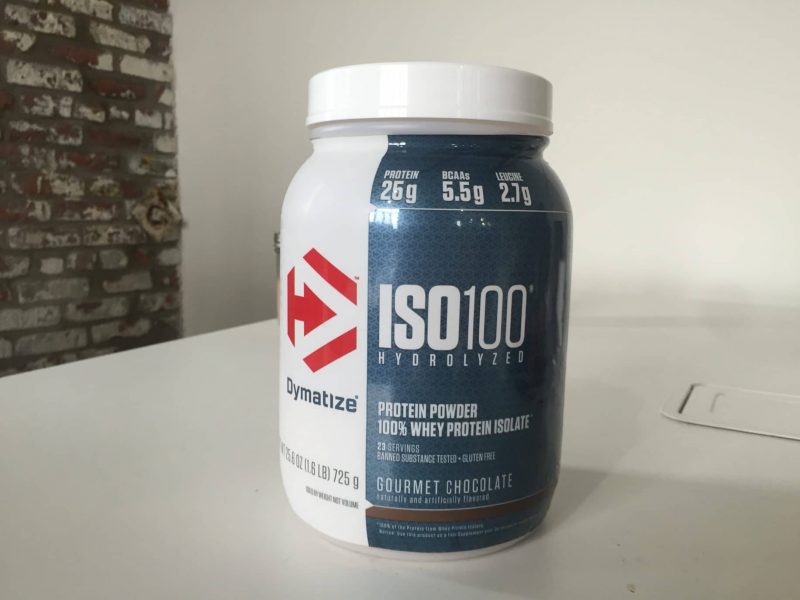 Dymatize
Based in Dallas, Texas, this company was founded over 20 years ago and they still stand out in the supplement field for a few reasons. All of their products are tested by Informed Choice in order to make sure there are no banned substances, and they sponsor quite a few athletes, including MMA fighters and physique athletes. The point, they say, is to show that everyone can benefit from training and the right nutrition.
With a science team led by dietitian Dr. Robert Wildman their product line includes mass gainers, protein bars, creatines, casein, fat burners, and of course there's Iso-100. Dymatize's General Manager has described it as "clearly our flagship product" and it has won a slew of awards in the industry from various retailers.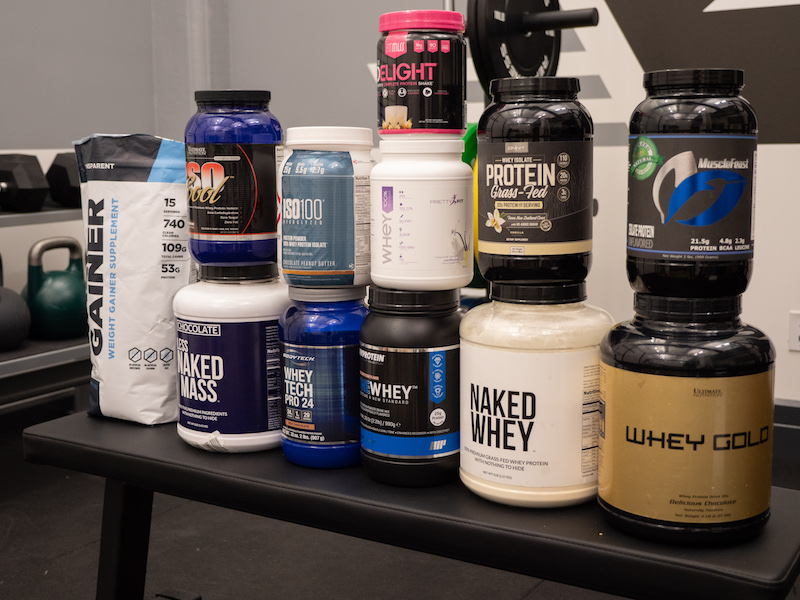 Nutrition
Isopure Low Carb Nutriton
Note that the nutrition and the ingredients can vary across different flavors — we're looking at Isopure's Dutch Chocolate flavor. It's also important to remember Isopure is available in a zero carb variety which, of course, has slightly different macros.
One serving is two scoops of this product, which comes to 50 grams of protein and 220 calories, but we're going to talk about the nutrition in one scoop to make a comparison with Dymatize easier.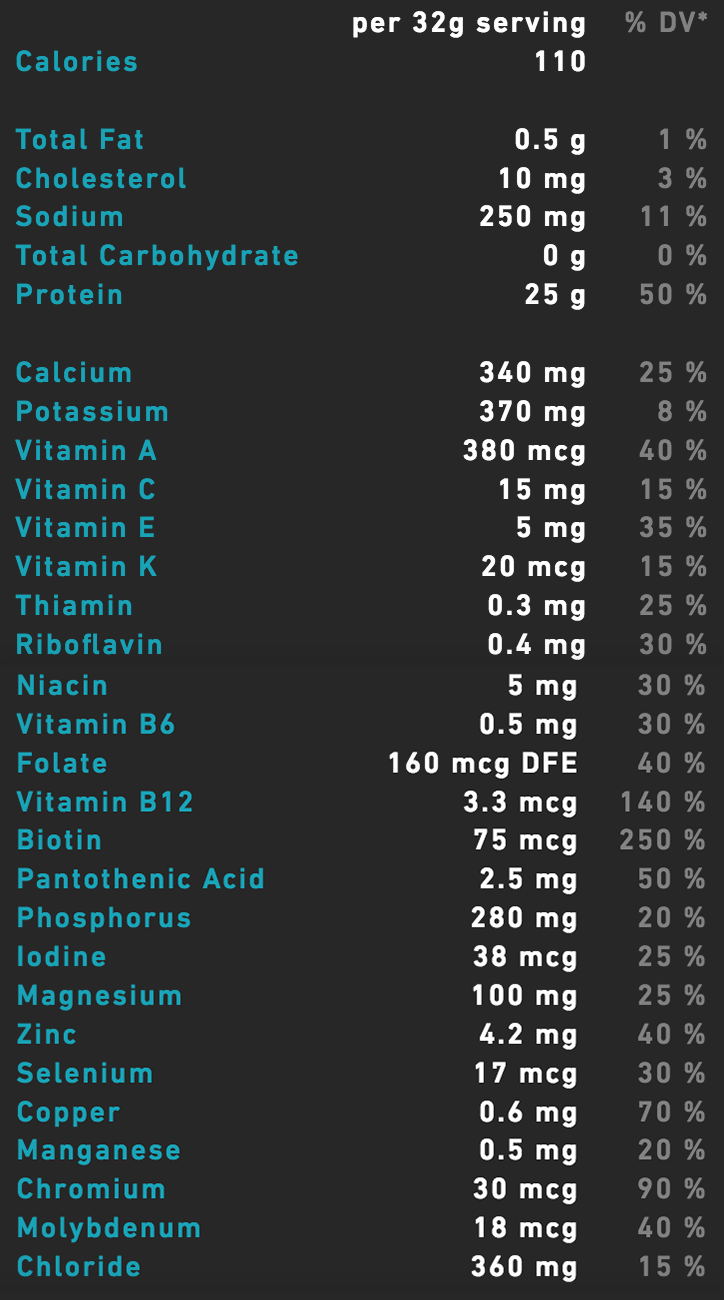 Isopure Low Carb nutrition label, courtesy of www.TheIsopureCompany.comSo one scoop has 110 calories: 25 grams of protein, 1.5 grams of carbs (0.5 grams of fiber, no sugar), and 0.5 grams of fat (none saturated). This has 4.4 calories per gram of protein. There's also 3.5 percent of your daily cholesterol here.
What's really notable about Isopure is that they've added a bunch of other vitamins and minerals here as well: there's about 25 percent of the recommended daily intake of about two dozen vitamins and minerals including Vitamin C, K, B12, magnesium, zinc, and selenium. The sodium is still pretty low with 10 percent of the RDI.
Dymatize Iso-100 Nutrition
When looking at Dymatize's Gourmet Chocolate flavor, you'll get 120 calories in a serving: 25 grams of protein, 2 grams of carbs (1 gram of sugar and no fiber), and 0.5 grams of fat (none saturated). This has 4.8 calories per gram of protein. There's 160 milligrams of sodium (7 percent of the daily intake) and 3 percent of your daily cholesterol. It's not a significant source of any other nutrients besides 10 percent of your calcium RDI.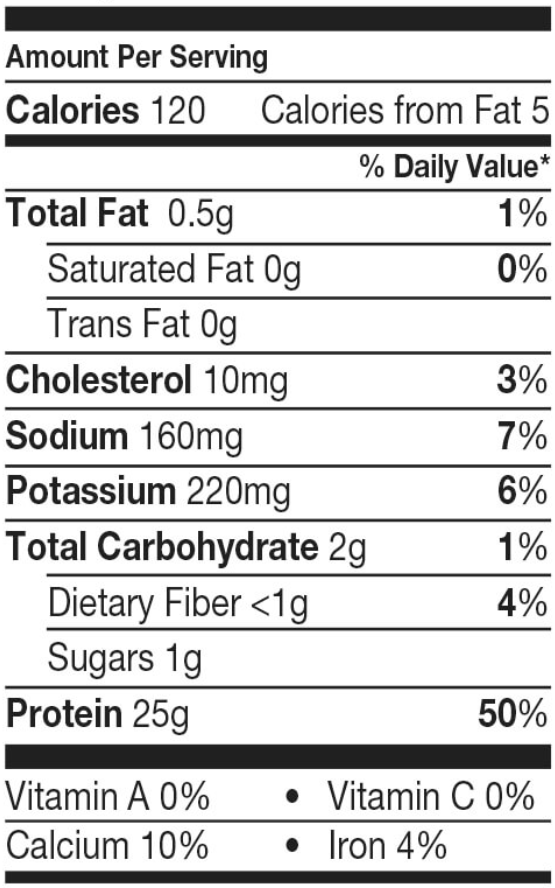 This information is identical in the brand's Chocolate Peanut Butter flavor, which we've also been enjoying.
Ingredients
Isopure Low Carb Ingredients
Whey protein isolate, cocoa (remember this is the Dutch Chocolate flavor), a ton of added vitamins and minerals, soy lecithin (that helps with mixability), glutamine, xanthan gum, natural and artificial flavors, and the artificial sweetener sucralose.
Dymatize Iso-100 Ingredients
Hydrolyzed whey isolate, whey isolate, cocoa powder (chocolate again), salt, soy lecithin, natural and artificial flavors, potassium chloride, and sucralose again.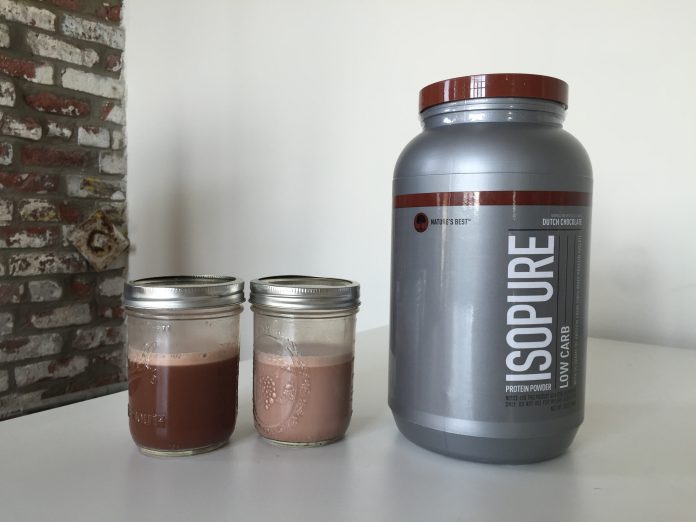 Price
Isopure Low Carb Price
The typical tub of Isopure is 3 pounds and will cost between $35 and $45. That comes to roughly $1 per scoop or about 4 cents per gram of protein. The price drops the more you buy, with a 7.5-pound tub coming close to 3 cents per gram of protein.
[See our full Isopure Low Carb review here!]
Dymatize Iso-100 Price
The standard tub of Iso-100 is just 1.6 pounds and the price varies enormously, from 29 to 56 dollars. Usually you'll find it for closer to $35, which makes it about $1.50 per scoop or 6-ish cents per gram of protein.
[See our full Dymatize Iso0-100 review here!]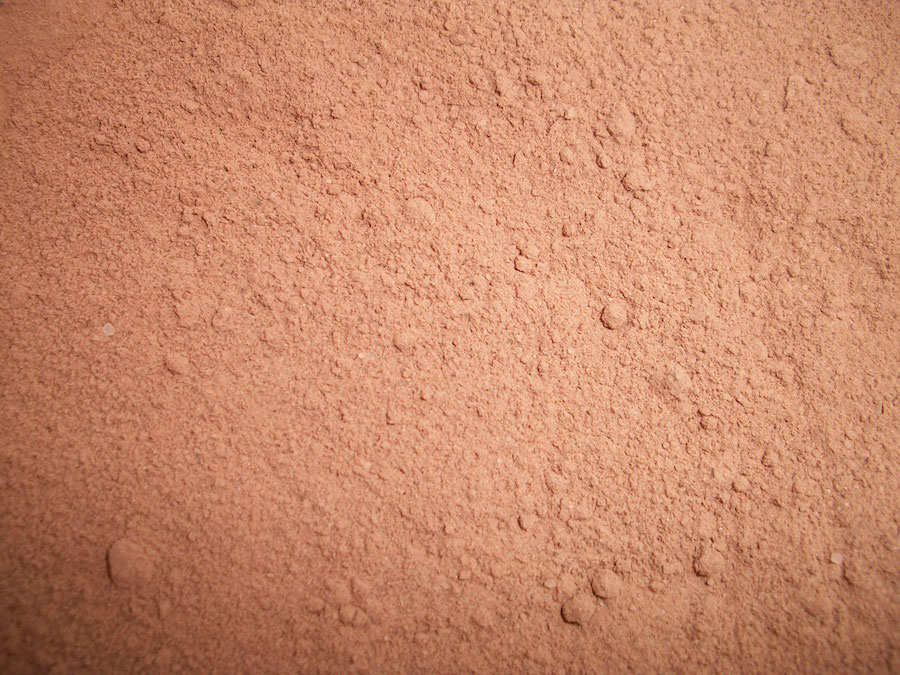 Taste
Isopure Low Carb Taste
The Dutch Chocolate flavor is relatively mild, perhaps because you're instructed to mix two scoops of it with 12 ounces of water or milk, which makes for a very thick shake that tastes more like dark chocolate than milk chocolate. It's still not particularly strong, though, and doesn't taste very different to a spoonful of cocoa added to water.
Dymatize Iso-100 Taste
Dymatize tastes better than Isopure, in this writer's opinion. Gourmet Chocolate is one of the few protein powders I've tried that actually taste great with water, although it's worth emphasizing that it is quite a lot sweeter than Isopure. If you don't' have much of a sweet tooth, you'll prefer Isopure.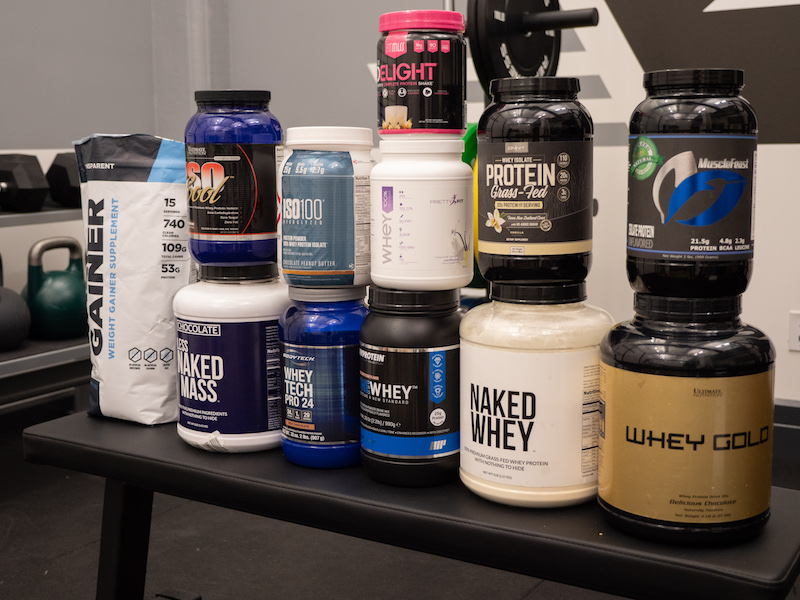 Isopure Vs Dymatize – Which Comes Out on Top?
In practical terms, the biggest difference here is the enormous amount of vitamins and minerals present in Isopure. Most experts would give them the win on the basis of that alone, especially since Isopure is also cheaper.
Besides the micronutrients, the two have roughly the same amount of cholesterol and fat and surprisingly enough, Dymatize only has 0.5 more grams of carbohydrates per serving of 25 grams of protein. So, Isopure Low Carb isn't actually all that low carb when compared to Dymatize. (This is a different story when discussing Isopure Zero Carb, of course.) With all that said, Isopure still has more protein per calorie.
But there's a good chance you're more interested in the type of whey: Isopure is isolate and Dymatize is (mostly) hydrolysate. What that means is that Dymatize is more processed; many consider hydrolyzed whey to be partially digested and more broken down before consumption. The process is a little complicated but as outlined in a 2008 study in the Journal of AOAC International, enzymes and acid is used to reduce the particulate size even further than whey isolate, a process which cleaves peptide bonds and reduces some of the larger proteins to peptides and free amino acids.(1)
With a lot of the allergenic epitopes and lactose removed, hydrolyzed whey can be friendlier on folks with milk allergies, but it's worth remembering that Iso-100 still has some whey isolate in the ingredients. The big pro for this product is that hydrolyzed whey digests faster than other forms and may be a little more insulinogenic. The Journal of Zhejiang University Science B published a paper in 2006 that found even partially hydrolyzed whey can improve solubility and in vitro digestibility(2), and a more recent study comparing hydrolyzed whey and hydrolyzed casein found that muscle protein synthesis was far higher over an 8-hour period with the hydrolyzed whey.(3)
Now seems as good a time as any to show our awesome video comparing whey and casein's benefits. Check out the full article when you get a chance.
A 2010 study in the Journal of Science and Medicine in Sport found that when comparing hydrolyzed whey and whey isolate, the hydrolyzed group recovered their power in a shorter time frame, suggesting that it may be better for two a day workouts.(4) This is why we named Dymatize as the best whey for building muscle: it digests fast and seems to be better for recovery. While that probably doesn't have any practical differences for the average person, it may be meaningful for high level athletes.
On that note, Dymatize is also tested by Informed Choice, a third party company that ensures the product has no banned substances. When I spoke to Isopure they told me that they follow guidelines by the World Anti-Doping Agency but that the product isn't tested by any employees from outside Glanbia, the parent company. Most people probably won't lose sleep over that but if you compete in a sport or get tested for banned substances for any other reason, this may be relevant information to you.
Besides those differences, there's not a lot else to talk about: they both have soy, they both have artificial flavors and sweeteners. The Isopure has added xanthan gum, which can cause digestive issues for some people, but this applies to a pretty small portion of the population.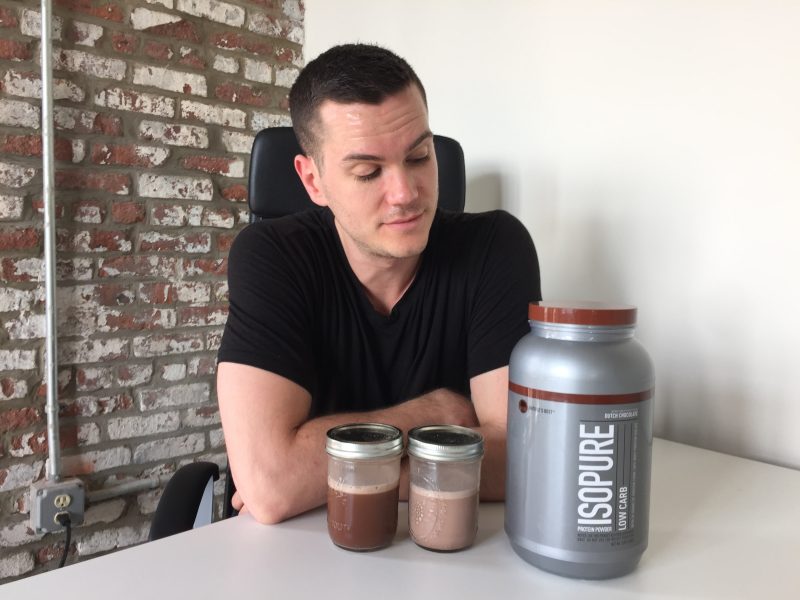 The Takeaway
Here are the main points to keep in mind, and keep in mind these are more like potential pros and cons, depending on your own needs and sensitivities.
Isopure
Pros
Packed with vitamins and minerals
Inexpensive
More protein per calorie
Cons
Higher in sodium
Not third party tested — Isopure told us they follow regulations by the World Anti-Doping Agency, but the product isn't tested by outside companies
Contains gum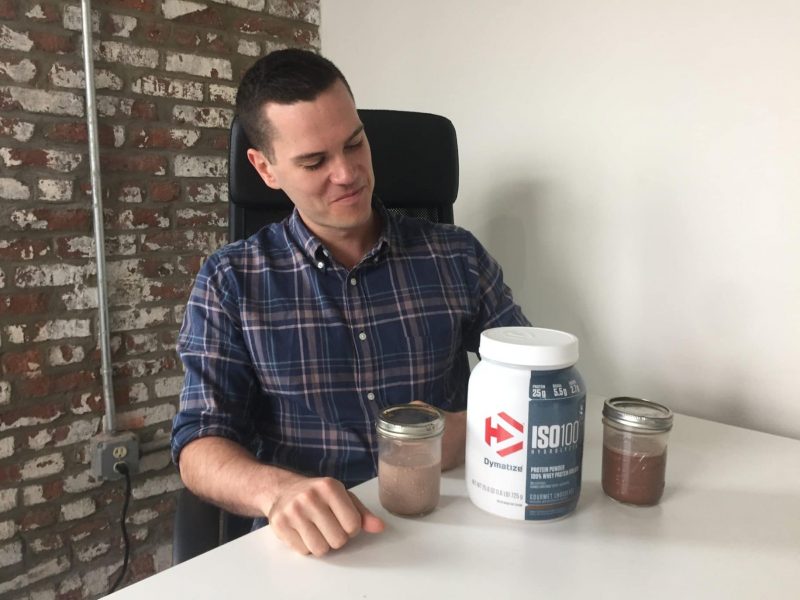 Dymatize
Pros
May absorb more quickly
Tasty with water
Tested for banned substances by Informed Choice
Cons
Pricier
Not 100% hydrolyzed whey
Quite sweet
For an even more concise summary: Isopure is cheaper and has way more nutrition, which is probably the most relevant for the average person, whereas Dymatize digests faster, which is probably more relevant for athletes.
Which product is best for your needs depends entirely on your goals. But it's hard to say no to the price and the nutrients in Isopure.
References
Potier M, et al. Comparison of digestibility and quality of intact proteins with their respective hydrolysates. J AOAC Int. 2008 Jul-Aug;91(4):1002-5.
Sindayikengera S, et al. Nutritional evaluation of caseins and whey proteins and their hydrolysates from Protamex. J Zhejiang Univ Sci B. 2006 Feb;7(2):90-8.
Pennings B, et al. Whey protein stimulates postprandial muscle protein accretion more effectively than do casein and casein hydrolysate in older men. Am J Clin Nutr. 2011 May;93(5):997-1005.
Buckley JD, et al. Supplementation with a whey protein hydrolysate enhances recovery of muscle force-generating capacity following eccentric exercise. J Sci Med Sport. 2010 Jan;13(1):178-81.