You might not know that Rogue Fitness is in the movie game, but they just released a trailer for their upcoming documentary, Stoneland.
The film focuses on the beloved Scottish tradition of the Highland Games and features footage from 2016's Aboyne Games. The Games, which are largely a celebration of Scottish history and culture, focus on strength events like the caber toss, hammer throw, and "lazy stick," a variation of Mas wrestling.
The aim of Rogue's film is to draw attention to the Stones of Strength, or clach neart, rocks of twenty to thirty pounds which are hurled for distance. It also focuses on clach cuid fir, or Manhood Stones, heavy rocks that are lifted to a certain height or placed on a wall. (Clach cuid fir are clearly relatives of Atlas stones, and the film promises to give plenty of historical context to present day strongman competitions.)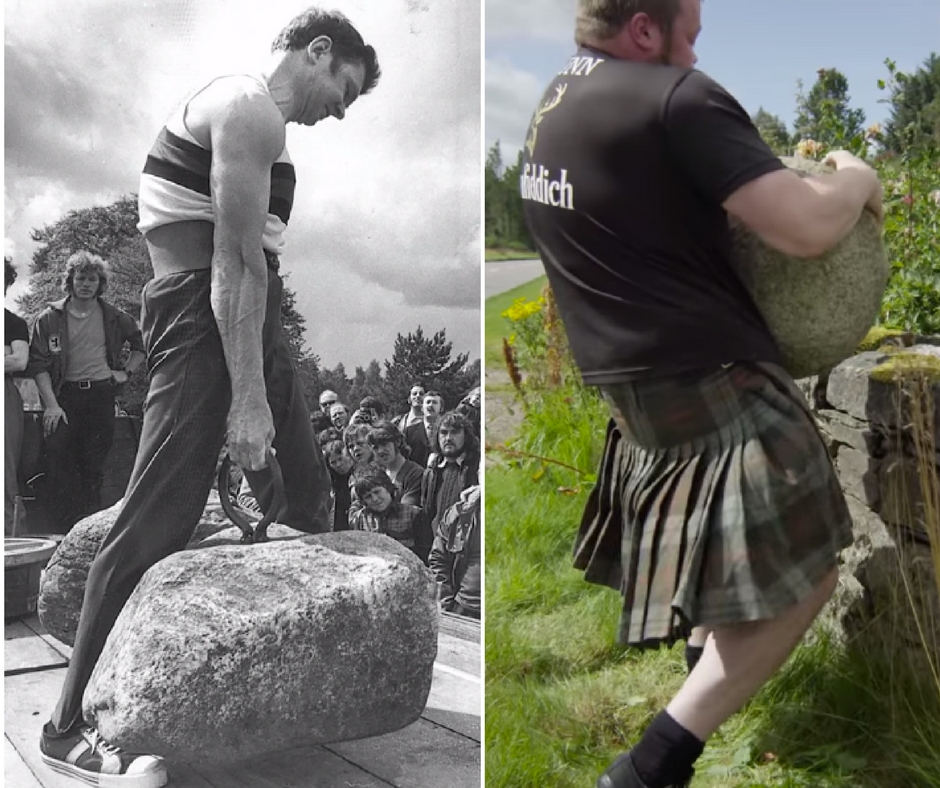 Images via Rogue Fitness on YouTube
The Dinnie Stones, at 734.5 pounds, are the heaviest Manhood Stones in Scotland. The film features an interview with academic and strongwoman Jan Todd, the only woman to have lifted them off the ground.
"All these rituals provided a path for a boy becoming a man," says a participant in the film, and Stoneland is an effort by Rogue to preserve this history that some fear is slipping away.
"They're just rocks to anyone else walking past," says one lifter. "But if you know the history, you know the stories, that's what makes it awesome." Watch the full trailer below.
This actually isn't Rogue's first foray into full-fledged filmmaking. Last year, they released a thirty-minute documentary about the Basque Country strongmen, whose wood-chopping feats we featured in a recent BarBend article.
Rogue is yet to disclose the release date for Stoneland, but we do know it will be simultaneously released on Facebook and YouTube, where you'll be able to watch it for free. We'll keep you posted.
Featured image via Rogue Fitness on YouTube.