The recent rebirth of the XFL has reminded the sporting world that Vince McMahon, a man synonymous with World Wrestling Entertainment, is a man of many interests. Given his larger than life TV persona, many forget that Vince has continually proven himself to be an adept businessman. The strength of the WWE is testament to that fact.
Vince is not, however, a man who has made no mistakes. And when he makes a mistake, he goes all out.
The XFL may be attracting all the headlines at the moment, but thirty years ago it was Vince's World Bodybuilding Federation which had the sport world talking.
The WBF was a short-lived, ill-judged, but incredibly entertaining bodybuilding federation from the early 1990s run by Vince McMahon of WWE. Seeking to blend wrestling's pageantry with bodybuilding's hard bodies, McMahon briefly disrupted the bodybuilding industry with promises of pay-per-view events, high earning contracts and ultimate mass monsters.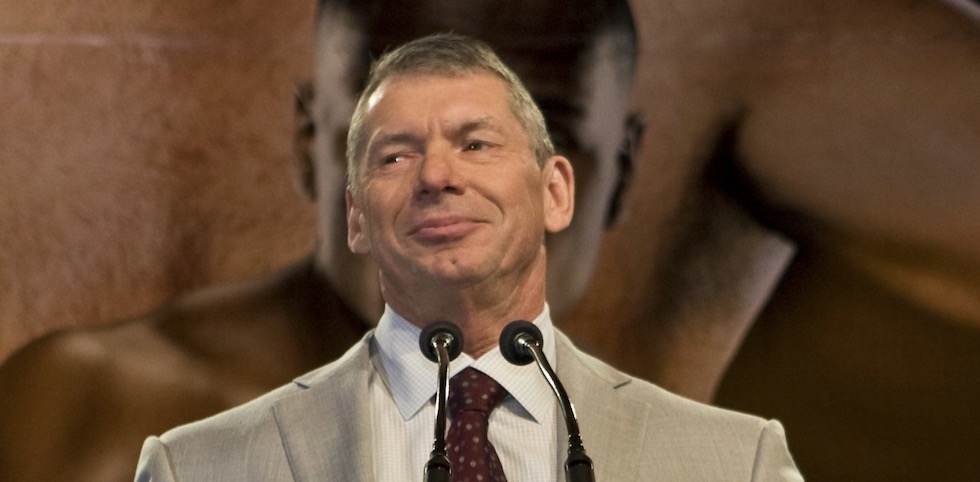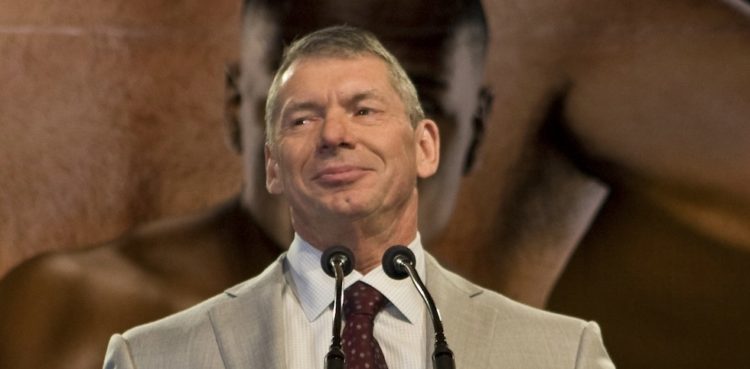 A Federation is Born
Bodybuilding in the early 1990s was a sport dominated by Joe and Ben Weider. They ran the Mr. Olympia competition, ruled the International Federation of Bodybuilders, and controlled much of the sport's print media. They didn't have a monopoly, but the two brothers weren't far off.(1)
To challenge or overthrow the Weiders, you needed a big statement.
Enter Vince McMahon.
At the 26th Mr. Olympia competition on September 15th 1990, rumors swilled around the Arie Crown Theatre in downtown Chicago. The IFBB's Mr. Olympia contest, the defining date in the bodybuilding calendar, was aghast at claims that Vince McMahon, the wrestling mogul, was entering the sport.(2) This news caused such a stir that it nearly overshadowed Lee Haney's 7th Olympia title.
Now an obvious question, even at this early juncture, is what did Vince McMahon want to do with bodybuilding?
View this post on Instagram
It was a combination of new business opportunities and Vince's own long held interest in muscle building. In 1990, the wrestling tycoon officially opened Titan Towers in Connecticut which stood as a physical reminder that Vince had made a lot of money during the past decade.(3) The towers were a state-of-the-art television facility costing over 9 million dollars with production facilities comparable to anyone else in the business.
The ribbon cutting was accompanied by the news that McMahon was henceforth president of Titan Sports Inc., a new business entity concerned with wrestling but with an eye for new opportunities. In short, Vince was assured of his wrestling company's future and wanted to branch out.(4) (This also explains his later and current efforts to establish the XFL.)
Coupled with this was Vince's own professed love of muscle building. Anyone with a passing interest in wrestling has probably come across stories of Vince's love of large wrestlers. Likewise, Vince himself is a self-professed gym goer. During the height of Hulk Hogan's fame in the 1980s, Vince and the Hulk would work late hours, go to the gym, and start all over again.(5) Vince's personal interest met with a professional opportunity.
Vince slowly, but surely, crept into bodybuilding. Soon after the ribbon cutting ceremony in Titan Towers, Vince established Bodybuilding Lifestyles magazine and invested in a fitness nutritional brand called Integrated Conditioning Program (ICO-Pro).(6) At the opening ceremony for Bodybuilding Lifestyles, McMahon referred to his own love of bodybuilding, in an attempt to appeal to a bodybuilding community deeply suspicious of his actions, specifically Joe Weider. Weider had routinely countered Vince's attempts to sign bodybuilders as wrestlers during the 1980s.(7) Vince's announcement that he was entering the bodybuilding realm was met with derision from the established IFBB.
View this post on Instagram
Weider's suspicions aside, McMahon's influence quickly grew as evidenced by his announcement that former bodybuilding star Tom Platz was joining Bodybuilding Lifestyles as a consultant and talent scout. It was through Bodybuilding Lifestyles that McMahon went to the 26th Mr. Olympia with Tom Platz at his side.(8)
Renting a booth at the 1990 Olympia Convention, Vince and Platz met with the public, signed autographs and pushed their new magazine. It looked to be a fairly standard and uneventful affair — such peace did not last for long. Taking the stage at the Olympia, Tom Platz told the 4,600 spectators present,
I have a very important announcement to make. We at Titan Sports are proud to announce the formation of the World Bodybuilding Federation. And we are going to kick the IFBB's ass!(9)
Platz's strong words signalled two things. First that the WBF meant business and second, that they were going to use every marketing tactic possible.
Building the Brand
At the end of Platz's impromptu speech, the doors to the auditorium burst open to reveal an army of attractive women bearing sashes emblazoned with the WBF logo. As women handed out pamphlets detailing the new bodybuilding federation, Joe and Ben Weider helplessly watched on. Much like his on-screen persona, Vince's actions were brash, daring and, it seemed, successful.(10)
A day later, Vince called a press conference, boldly criticising the Weiders and claiming that his WBF was "bodybuilding the way it was meant to be."(11) This wasn't a return to the ideals of Eugen Sandow's early bodybuilding contest but rather a veiled reference to drug testing — specifically the lack of it. Bowing to public pressure, the Weiders had introduced stricter drug testing at the 1990 Mr. Olympia to the extent that 20% of that year's athletes failed the test.(12) Vince seemed to be suggesting that the WBF would be a free for all of muscle bound bodybuilders.
View this post on Instagram

In response, the Weiders proved cool in public and chaotic in private. Ben Weider told reporters that "I'm not angry, you can quote me" at the same time that the brothers warned all IFBB athletes that affiliating with the WBF meant immediate disqualification from any IFBB competitions for life. (13) That meant no Olympias, no Mr. Universes, or regional titles!
What could Vince offer that the Weiders couldn't? Money, and lots of it. At the 1990 Mr. Olympia, Lee Haney won $70,000 with his first-place finish. For prospective WBF athletes, McMahon was offering yearly contracts upwards of $100,000.(14) This was guaranteed money and could be added to through winning contests and additional sponsorships.
Within three months of the WBF's creation, it became clear that money talked. At the Plaza Hotel in New York, announced his first crop of athletes. Dressed in neon green jackets, black tank tops and shorts, the thirteen WBF bodybuilders were introduced one by one. They were
Aaron Baker, Mike Quinn, Troy Zuccolotto, Danny Padilla, Tony Pearson, Jim Quinn, Berry Demey, Eddie Robinson, Mike Christian, Vince Comeford, David Dearth, Johnnie Morant, and Gary Strydom.(15)
[Related: The History of Bodybuilding's Messy Journey to the Olympics]
The First Show
Of the thirteen athletes, it was clear who the star was meant to be. Gary Strydom, the 6-foot tall, blond South African bodybuilder weighing in at over 240 pounds was offered a contract rumoured to be $400,000 a year.(16) This not only matched what an IFBB athlete earned, it blew it out of the water! There was however one condition to Vince's generosity: his athletes would be more than bodybuilders, they would be showmen!
Seeking to build on the success of his wrestling business, Vince tried to turn his athletes into wrestling-like figures. They would give promo interviews, develop alter egos and engage in outlandish PR stunts. This was done through a new program produced by Titan Sports on the 'Bodystars.'(17) Each episode saw viewers introduced to each athlete, his training, nutrition and, most importantly, his personality. The programs helped to build publicity for the WBF's first show in June 1991.
This was a bold new approach to the sport, and one which affected the Weiders. Ben and Joe raised the prize money for the 1991 Mr. Olympia to $100,000 and began looking into pay-per-view events in a bid to undercut McMahon's own event. They also engaged in some rather ridiculous publicity stunts of their own. At the May 1991 Night of Champions contest run by the Weiders, thirteen tombstones on stage, each with the name of a WBF athlete were placed on stage. As the show opened, IFBB bodybuilders destroyed the tombstones on stage in an act as bizarre as it was funny.(18)
One month after the Night of Champions, the WBF hosted its first show. Seeking to leave no stone unturned, the WBF ramped up its publicity campaign. Vince's wrestling shows now featured segments on the Bodystars and their routines. The Bodystars faced off against wrestlers in Family Feud and Vince made sure his ICO-Pro supplement logo could be found anywhere and everywhere his wrestling company could be found.(19)
It became clear during this time that it wasn't just the Weiders unhappy with the WBF. As the athletes began to sport increasingly bizarre personas and cut even stranger interviews, questions were raised about the Federation's seriousness. At the WBF's creation, Tom Platz assured fans that the WBF would not be turning bodybuilders into professional wrestlers.(20) Now people weren't so sure.
This explains, in part, why the actual pay-per-view numbers for the first WBF show fell well below the projected figures. Still keen on publicity, McMahon hired Regis Philbin to host the event, appointed wrestling star Bobby 'The Brain' Heenan to co-host and asked former bodybuilder Dave Draper to judge.(21)
The event itself did little to convince the sport's fans that the WBF was a serious endeavor. Hosted by the Taj Mahal Casino in Atlantic City, the June 15th show was defined by loud music, pyrotechnics, smoke screens and beautiful women. Bodybuilding was used to such pageantry but not the characters now sported by each athlete.(22)
https://www.youtube.com/watch?v=srBYZQOcRh0
Among the thirteen athletes was was Tony "The Jet Man" Pearson, Johnnie "The Executioner" Morrant, and Jim "The Future" Quinn. Morrant's character really went for the authentic look as the large, hulking bodybuilder, ascending the stage complete with an axe in his hand. As athletes made their way to the stage, videos were played on the jumbotrons describing both the bodybuilder and their character.
What made matters stranger was the posing round. Like the Weider's shows, the WBF opened with two rounds of mandatory posing. Where things got interesting was in the final, 'entertainment round.' Here, pre-taped videos played on the jumbotrons before continuing out onto the stage. Danny Padilla's routine, inspired by Jack and the Beanstalk, featured a pre-taped video of Danny as Jack being chased by the Giant, followed by Danny being chased around by the Giant on stage. The other routines were equally weird and wonderful.(23)
By the end of the evening, it was clear that Gary Strydom had won the contest. Leaving with the grand prize of $275,000, a figure far in advance of what Haney was earning at the Olympia. Few disagreed with Strydom's placing but many were suspicious of the judging.
At the end of the show, it seemed that the five highest paid bodybuilders had finished in the top five places.
The highest earner, Strydom, had come first, the second highest earner Mike Christian, had come second and so on. Unsurprisingly this led to accusations that the WBF was being fixed in the same way the WWF was.
No Time to Celebrate
The WBF's initial show, bizarre as it may have been, was greeted with a mixed reaction. It had undoubtedly been the most professionally produced bodybuilding contest then shown. The money was good and people got an insight into the bodybuilder's personalities. So, on those fronts, people found some merit in the contest.
Many diehard fans were put off by the gimmicks used by Vince, which they believed were trying to make the sport into a wrestling copy-cat. Likewise, pay per view bodybuilding shows seemed a novel but expensive idea.
Before Vince and the WBF could address any of these issues, disaster struck. Within twelve days of the Atlantic City show, a ringside physician for the WWF, Dr. George T. Zahorian, was found guilty on 12 of 14 counts of selling anabolic steroids to professional wrestlers, bodybuilders and, even, Vince McMahon.(24)
Now under the scrutiny of the media, law enforcement and politicians, Vince revamped the WWF to include mandatory drug testing as he awaited a court date which eventually happened in 1994.(25) The WBF, a federation which implicitly promised total abandonment when it came to drug taking, was likewise censured. Much, one imagines, to the Weider's delight, Vince was forced to introduce stringent drug testing measures into the WBF.
Word soon began to spread that the WBF was in serious trouble. Pay-per-view bodybuilding shows were a hard sell when the athletes were huge and ripped. How would people respond to athletes no longer taking steroids? The Federation needed to find some good publicity and, at least initially, seemed to find it in an unlikely place, Lou Ferrigno.
View this post on Instagram
Fans of the original tv series of the Incredible Hulk and the bodybuilding documentary Pumping Iron will be familiar with the name Lou Ferrigno. For those unaware, Ferrigno was, at one point, one of bodybuilding's most talked about athletes. During the 1970s he won an IFBB Mr. America title and two consecutive IFBB Mr. Universe titles before competing in the 1975 Mr. Olympia where he finished third between Arnold Schwarzenegger and Serge Nubret.
After the 1975 Mr. Olympia, which was the focus of Pumping Iron, Ferrigno left the sport for a series of TV and film roles. In 1991 rumours began to circulate that Ferrigno was planning a return. Many assumed he would re-join the Weiders and the IFBB, having previously competed with them in the 1970s. What people didn't count on was a desperate Vince McMahon. Sensing the need to inject some star quality into the WBF, Vince signed Ferrigno on a two-year deal worth $900,000.(26)
It couldn't have come at a better time. Although the Federal trial against Vince didn't occur until 1994, he spent several years desperately trying to distance himself from any sort of scandal. Reflecting this, Vince announced in March 1992 that his WBF would be initiating strict drug testing guidelines.(27) Mauro Dipasquale, the man known for his famous Anabolic Diet, was chosen to test the competitors while the WBF's TV show, Bodystars, began advertising against steroid use.
Admirable though this was, many began to speculate about the future of the WBF, including Lou Ferrigno. Despite appearing in WBF magazines and having signed a contract with Vince McMahon, Ferrigno backed out of his deal with three months to the second WBF contest and instead entered the Weider's 1992 Mr. Olympia contest.(28) This was the beginning of the end.
[Related: How the Ancient World Lifted Weights]
View this post on Instagram
A Sinking Ship?
Lou Ferrigno was meant to be the WBF's star attraction. In the build-up to the second event, the WBF promised a Ferrigno/Strydom show down for the top prize. Needing to replace Ferrigno, Vince did the one thing people warned him against: he turned the WBF into a stable for his wrestlers. Lex Luger, then a wrestler in World Championship Wrestler, was in talks with Vince during this time about moving from WCW to Vince's WWF.
There was just one problem. As part of his contract with WCW, Luger was forbidden from wrestling with another top wrestling company for at least twelve months. The solution? Luger agreed to join the WBF as a guest poser before he could wrestle with the WWF.(29) Those who warned that Vince was going to make bodybuilding into a wrestling gimmick seemed to be proven right. Highlighting Vince's luck during this time, Luger broke his arm right before the second WBF show and hence, couldn't pose.
There were other problems at play. Just as the Weiders discovered in 1990, strict drug testing often results into undersized and overweight (relatively speaking) bodybuilders. The WBF's harsh measures, which included fines and lengthy suspensions for those who failed their drug tests, meant that many of Vince's athletes were no longer happy working for him. The situation got so bad that many feared that second WBF show would be cancelled because of athlete unrest.
Held at the Long Beach Convention and Entertainment Center in Long Beach, California on June 13, 1992, the second WBF show promised much, but delivered little. When the show went out to pay-per-view, the American public proved entirely uninterested. Out of forty million possible viewers, the contest attracted somewhere in the region of 3,000 buys.(30) Those who did watch the show were greeted with a bizarre array of out of shape bodybuilders and drawn out segments created to build the contest's hype.
Nick's Strength & Power on YouTube put together a short video on what he, and many others have called, the worst bodybuilding show ever.
No longer using high amounts of anabolic steroids, many of the WBF's athletes had turned to Dr. Dipasquale's 'Anabolic diet', a cyclical ketogenic diet which Dipasquale promised could help maintain their muscle mass while losing large amounts of body fat. The reality proved otherwise. Three of the WBF's athletes, Mike Quinn, Mike Christian and Eddie Robinson went on stage well below their best. Quinn later blamed Dipasquale's diet for his conditioning.(31)
The show was, for want of a better phrase, a mess. Gary Strydom won for the second time but the writing was on the wall. On July 15th, 1992, just over a month after the second WBF show, Vince rang the Weider brothers with a proposition. Two years previously he had tried to overthrow their empire, now he wanted them to support his ICO-Pro supplement line and let his Bodystars return to the IFBB.(32) The WBF was no more.
Just over two years since Vince had challenged the Weiders at their own game, he was calling the bodybuilding moguls with a business proposition. Vince sought forgiveness for his Bodystars and also a platform for his failing supplement chain ICO-PRO.
A Spectacular End
The Weiders welcomed the Bodystars back on two conditions.
First, that each athlete paid a once off fine of $25,000 and second, that the Weiders could re-introduce them in whatever way they saw fit. On May 22nd, 1993, at the Night of Champions' contest, the WBF stars were brought back to the IFBB in the most wonderful of ways. Dorian Yates, dressed as a preacher, came on stage in front of thirteen headstones each with the name of a WBF athlete.(33)
As Dorian slowly raised his hands, the WBF athletes pulled themselves from makeshift coffins and destroyed the headstones. They were, in a sense, reborn. Although it is easy, and fun, to make light of the WBF experiment, it was nevertheless one of the most fascinating bodybuilding experiments of recent years.
Vince made a real effort to reimagine the sport and make it more entertaining for the average person. He also attempted to increase the money being given to athletes. That the Weiders increased their prize monies in response to the WBF is testament to the WBF's lasting legacy. Perhaps Vince was ahead of his time, perhaps the WBF was struck with ill luck. What I do know is that the WBF's videos always bring a smile to my face. Vince may have misunderstood the bodybuilding community but he knew how to entertain.
Featured image via OSW Review HD and Nick's Strength and Power on YouTube
References
Weider, Joe, Ben Weider, and Mike Steere, Brothers of Iron (Sports Publishing LLC, 2006).
Assael, Shaun, and Mike Mooneyham, Sex, Lies, and Headlocks: The Real Story of Vince McMahon and the World Wrestling Federation (Crown Pub, 2002), 115-120.
Kaelberer, Angie Peterson, The McMahons: Vince McMahon and Family (Capstone, 2003), 23-30.
Ibid.
Hogan, Hulk, Hollywood Hulk Hogan (Simon and Schuster, 2002), 151-170.
'Pimping Iron', Spy Magazine, June (1991), 52-58.
Shaun, and Mooneyham, Sex, Lies, and Headlocks, 87-94.
Klein, Alan M., Little big men: Bodybuilding subculture and gender construction (Suny Press, 1993), 86-99.
'Pimping Iron', Spy Magazine.
Muchnick, Irv, Wrestling Babylon: Piledriving Tales of Drugs, Sex, Death, and Scandal (ECW Press, 2010), 81-89.
Ibid.
Ibid.
Fair, John D., Mr. America: The tragic history of a bodybuilding icon (University of Texas Press, 2015), 188-210.
Ibid.
Muchnick, Irv, Wrestling Babylon, 85-90.
Kevin Grech, 'Gary Strydom talks about the WBF… the controversies, steroids and money', Evolution of Bodybuilding.
Fair, Mr. America, 184-200.
Ibid.
Conor Heffernan, 'Come One Come All to the WBF Show!', Physical Culture Study.
Ibid.
Shaun, and Mooneyham, Sex, Lies, and Headlocks, 87-94.
Ibid.
Heffernan, 'Come One Come All to the WBF Show!'
Hamilton, Ian, Wrestling's Sinking Ship: What Happens to an Industry Without Competition (Lulu. com, 2006), 51-54.
Shaun, and Mooneyham, Sex, Lies, and Headlocks, 117-125.
Forrest, Brett, Long bomb: how the XFL became TV's biggest fiasco (Crown, 2002), 112..
Hatfield, Frederick, Hardcore bodybuilding: a scientific approach (McGraw-Hill, 1993), vii-x.
Ibid.
Hofstede, David, Slammin': Wrestling's Greatest Heroes and Villains (ECW Press, 1999), 100.
Shaun, and Mooneyham, Sex, Lies, and Headlocks, 119.
Conor Heffernan, 'Revisiting the Anabolic Diet,' Physical Culture Study.
Conor Heffernan, 'Hulks, Drugs and Fat: The End of the WBF,' Physical Culture Study.
Ibid.