One of our favorite things about Ample is that it's incredibly filling; it provides a really good balance of protein, fiber, and fat; it delivers a lot of nutrients that many people are low in, like magnesium and Vitamin D; it's completely free from artificial flavors and sweeteners; and it has a ton of ingredients that might improve gut health, like probiotic bacteria and MCT oil. And now there's a new way to consume it.
Available in Original, Ample V (a plant-based version), and Ample K (a keto version), the brand also stands out in the (very competitive) market because their product comes in recyclable, BPA free plastic bottles, so it's super easy to consume on the go. You fill the bottle with water, shake it up, and drink.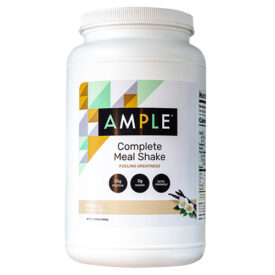 Ample has a solid amount of calories and macronutrients, won't leave you hungry, tastes awesome, and is packed with pre- and probiotics. They now offer their meal replacement in tubs for those who want to purchase in bulk.
But now they've come out with a new bulk powder form of their Original and Ample K products. It's the same powder, the same nutrition, but now you can have greater control over how much Ample you're consuming. Just need a 200-calorie snack? Looking for a full thousand calories? Grab your scoop and one of their new shaker bottles and get to it.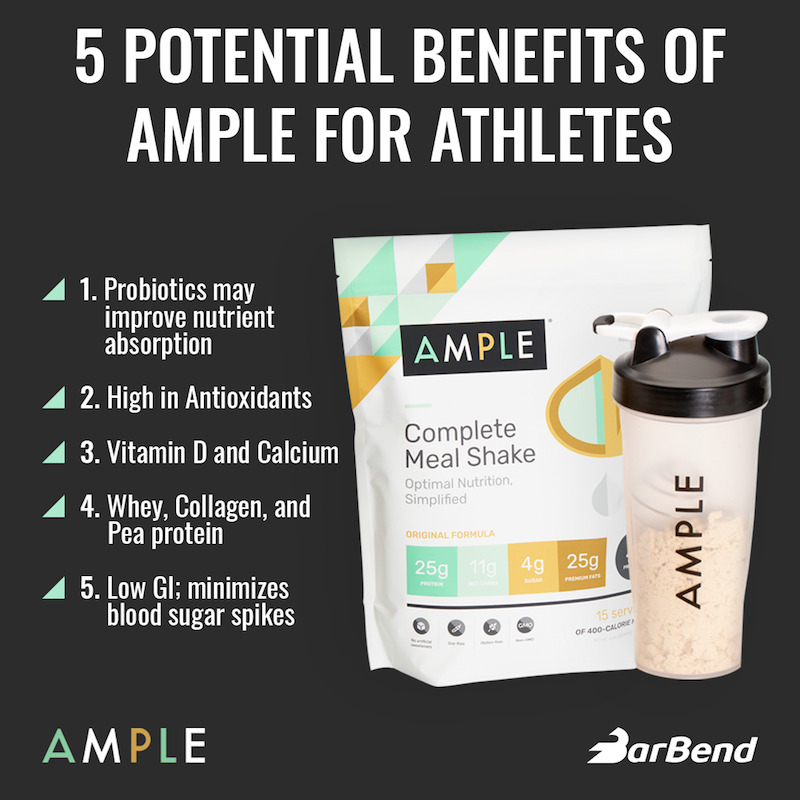 [How is Ample different? See our full video review of Ample to learn more.]
Another bonus of the new product is that the bulk powder, free from its plastic prisons, is notably cheaper than the bottles. A one-time purchase of a bag the Original Ample gets you 15 servings of 400 calories for $69: that's $4.60 each. Meanwhile a one-time purchase of 12 bottles costs about $74, or $6.17 per serving of 400 calories.
Ample's founder Connor Young revealed to BarBend that more changes could be coming to their product line, including chocolate and coffee flavors. We're looking forward to trying them out as well.
Featured image via Ample.
Other Great Meal Replacement Reviews
Related Meal Replacement Content