A video released on Twitter showed powerlifter Avi Silverberg competing in the women's 84+ kilogram division at the 2023 Heroes Classic Powerlifting Meet in Lethbridge, Alberta, on March 25. The lift has garnered media attention as Silverberg — whose Open Powerlifting profile is marked with an "M" to indicate he has competed in the Men's division — broke the Alberta Provincial bench press record of 125 kilograms, previously held by Anne Andres, who is a trans woman.
Silverberg (who has written several articles for BarBend, with the last contribution being in Nov. 2021) was featured in a March 27, 2023, video posted on the Twitter account @icons_women. The video shows Silverberg bench-pressing 167.5 kilograms (369.3 pounds) while appearing to wear a singlet and wrist wraps.
Silverberg has yet to state his intentions publicly. BarBend reached out to both Silverberg and the Canadian Powerlifting Union, but at the time this article was published, neither party responded. We will update this article if and when they respond.
🏋️‍♂️ Team Canada powerlifting coach, Avi Silverberg just broke the Alberta WOMEN's bench press record in the 84+ kg category at the "Heroes Classic."

Former record holder, trans-identifying male, Anne Andres had a front row view as Silverberg mocked the discriminatory CPU policy… pic.twitter.com/ajhUJPB4gc

— ICONS Women (@icons_women) March 27, 2023
[Related: Upper Body Workouts for Transmasculine People to Help Build Muscle and Confidence]
The caption in the video above claims that: "Team Canada powerlifting coach, Avi Silverberg just broke the Alberta WOMEN's bench press record in the 84+ kg category at the 'Heroes Classic.' Former record holder, trans-identifying male [sic], Anne Andres had a front row view."
The record in question is the Alberta Powerlifting Union's 84+ kilogram Women's Classic Record. The APU is an affiliate of the Canadian Powerlifting Union and therefore follows the same rulesets and policies. At the time this article was written, the record book still lists Andres as the record holder. She had established that record when she pressed 125 kilograms (275.5 pounds) raw on Feb. 13, 2023, at the CPU Nationals.
According to Open Powerlifting, Andres also holds the second-best 90+ women's raw deadlift in the CPU. She pulled 247.5 kilograms (545.6 pounds) in July 2022.
Prior to the Heroes Classic, Silverberg, who is listed as competition chair of the CPU and was a coach for the Canadian National Powerlifting team, had not competed in powerlifting competitions since 2017, per Open Powerlifting. In total, Silverberg has competed over 25 times since 2008 in both the 110 and 120-kilogram weight class.
The Canadian Powerlifting Union's Transgender Policy
The CPU's Transgender Policy allows trans athletes to compete with cisgender athletes who share their gender. In other words, the Policy welcomes trans women to compete with other women and trans men to compete with other men.
The CPU does not require trans athletes to undergo any hormone testing to be allowed to compete. Specifically, the Policy states: "Hormone therapy should not be required for an individual to participate in high-performance sport…in the gender category that is consistent with their gender identity."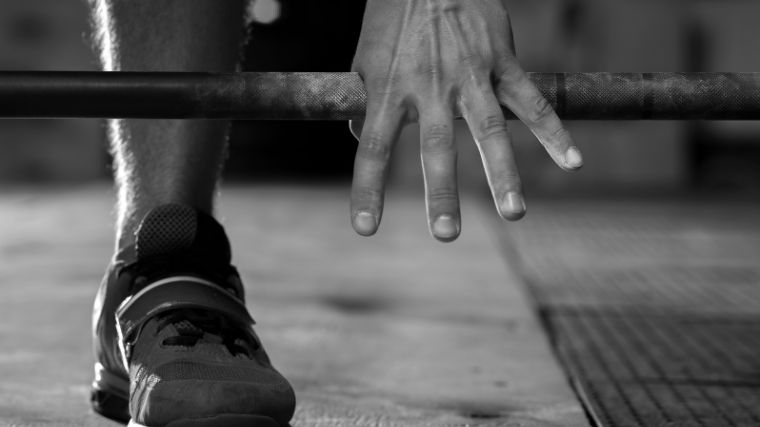 However, the Policy also specifies that all athletes (including trans athletes) "may be subject to doping control testing pursuant to the Canadian Anti-Doping Program." It encourages trans athletes to contact the Canadian Centre for Ethics in Sport (CCES) regarding Therapeutic Use Exemptions.
The Policy cites guidelines from the CCES, quoting the following excerpt from its publication on the subject of trans inclusion in Canadian sports: "Based on this background and available evidence, the Expert Working Group felt that trans athletes should be able to participate in the gender with which they identify, regardless of whether or not they have undergone hormone therapy."
The CPU's policy elaborates that, "Individuals are not required to disclose their trans identity or history to the CPU or any of the CPU's representatives….The CPU wants to ensure that all participants have access to programming and facilities in which they feel comfortable and safe."
As a result, the policy doesn't seem to require any documentation regarding "proof" of an athlete's gender. The CPU must provide all athletes with access to forms that do not require the disclosure of the sex or gender that an athlete was assigned at birth. Forms should instead allow "the individual to indicate their gender identity and expression, rather than their sex or gender."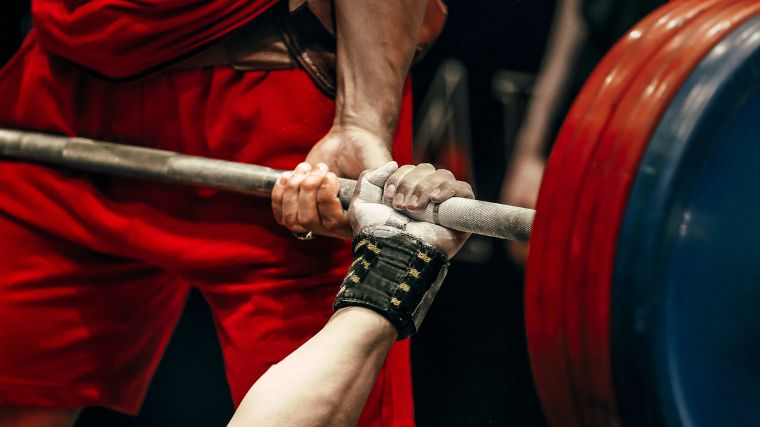 If it turns out that Silverberg is a trans woman, the Policy is doing exactly what it is intended to do: creating space for trans athletes to compete without barriers to their participation. But if Silverberg does not identify as trans and was engaging in a protest of the CPU's transgender inclusion policy — which allows trans women to compete alongside other women — this participation may be indicative of a loophole.
While the CPU decided to allow access to trans athletes in good faith, the way the wording currently stands does allow apparently cisgender athletes to use the policy in an unintended way. This may be how Silverberg could have used the Policy to reportedly protest the inclusion of trans athletes in competition.
Trans Athlete Participation in the IPF
The CPU's policy of allowing trans lifters to compete with their peers is more expansive in scope than the March 2022 standards set forth by the International Powerlifting Federation (IPF) — the parent federation of the CPU — in its Policy Statement for Transgender Athletes.
The IPF does allow trans athletes to compete with their cisgender peers but requires trans women to have passports that match their gender and to maintain certain testosterone levels. Specifically:
"The athlete must demonstrate that her total testosterone level in serum has been equal or below 2.4 nanomoles per litre (nmol/L) and/or free testosterone equal or below 0.433 nmol/dL (or at or below the upper limit of normal of a particular laboratory reference) for at least 12 months prior to her first competition."
Perhaps to prevent situations like the one seemingly presented by Silverberg, the IPF guidelines state that:
"It is not be permitted to claim a gender identity different from the one consistently and persistently used, with a view of entering an event in each category. An athlete that claims a gender fluid identity cannot be considered."
(The above wording does not allow space for nonbinary athletes to compete.)
In March 2023, powerlifter JayCee Cooper won a discrimination lawsuit against USAPL after it banned her from competing with other women because she is transgender.
It remains to be seen how the events that unfolded at the Heroes Classic will impact the CPU's policy regarding trans inclusion moving forward. BarBend will update this article if Silverberg or the CPU respond to requests for comment, or if either party posts relevant clarifications on social media.
More Powerlifting Content
Featured Image: @icons_women / Twitter