When it comes snacking on the go or bridging the gap between meals, having the right nutrition bar can be a nice pick-me-up in the middling hours of the day. Unfortunately, not all nutrition bars are made equal. But luckily, there is enough selection in the nutrition bar market to fit in with most people's' needs.
Whether the right nutrition bar is one that gets someone over their daily protein threshold, offers a vitamin and mineral boost, or just gives the extra energy needed to make it through the day, this breakdown has it covered. So let's peel back the wrapper and find the right nutrition bar for you.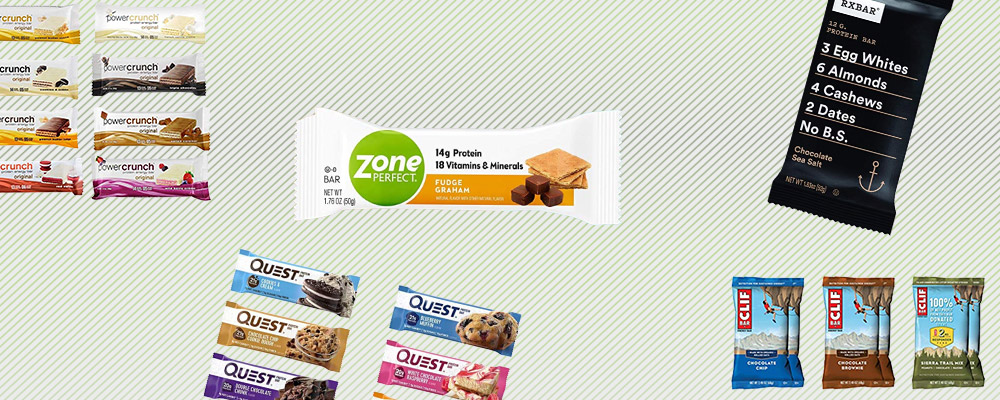 Editor's Pick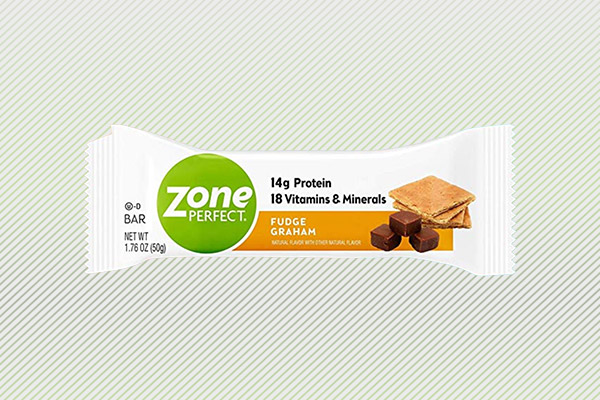 Zoneperfect Classic Protein Bars
Pros:
High amount of protein per bar compared to most other nutrition bars available.

Includes good daily percentages of eighteen vitamins and minerals such as 45% of daily recommended B6 and 80% of recommended B12.

May taste better for people who enjoy eating their nutrition bars cold. 
Cons:
Sixteen grams of added sugar.

May not be very filling despite the approximate 15g of protein per bar.

May interfere with the endocrine systems of people dealing with thyroid issues.
Zoneperfect Classic Protein Bars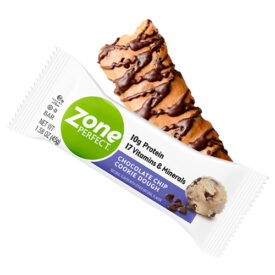 Zoneperfect Classic Protein Bars
These protein bars pack a larger dose of vitamins and minerals compared to most competitors on the market. They have a chewy texture similar to a dense granola bar and are offered in over a dozen flavors.
Contender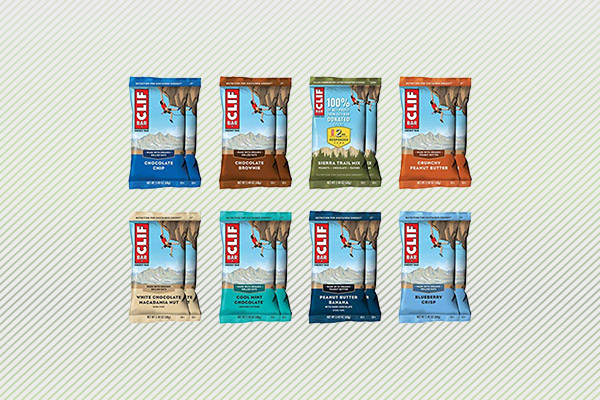 CLIF BAR Energy Bars
Pros:
Uses mostly organic non-GMO ingredients.

Provides a quarter of the daily recommended dose of vitamin B12.

Wider variety of flavors than most competitors.
Cons:
High in added sugar; twenty one grams per bar.

Not compatible with gluten-free diets.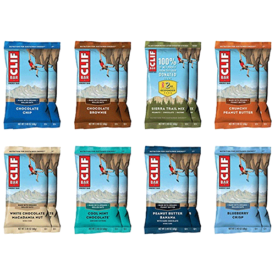 CLIF BARs are nutrition energy bars that include a decent amount of vitamins and minerals and are available in a wide variety of flavors. Although the volume of added sugar is high, CLIF BARs are fairly satiating and provide four grams of fiber per bar.
Best for Protein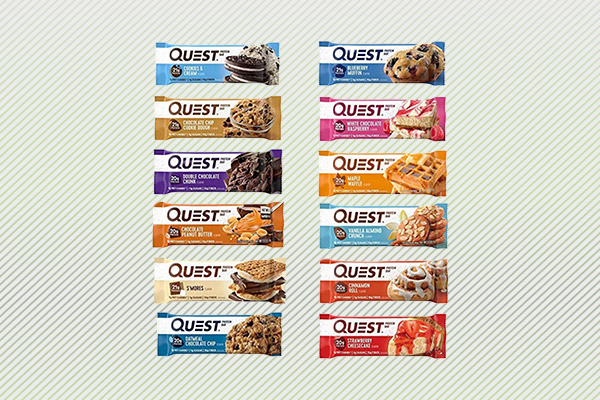 Quest Nutrition Protein Bar
Pros:
Much higher in protein than comparable nutrition bars.

Very high in fiber at approximately seventeen grams per bar.

It felt satisfying that the taste lived up to the flavor quite well. For example, the chocolate brownie flavor tasted reminiscent of an actual chocolate brownie.
Cons:
Utilizes erythritol which may slow gastric emptying (

1

); the process of delivering the stomach's contents to the small intestine to continue digestion and absorption.

They are stiffer than other bars and may be a poor choice for those who prefer softer texture.
Quest Nutrition Protein Bar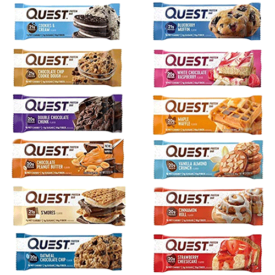 Quest Nutrition Protein Bar
Quest Nutrition Protein Bars are very high in protein and fiber and available in over a dozen flavors. They have a texture similar to a dense brownie and are usually under two hundred calories per bar. 
Most Like Dessert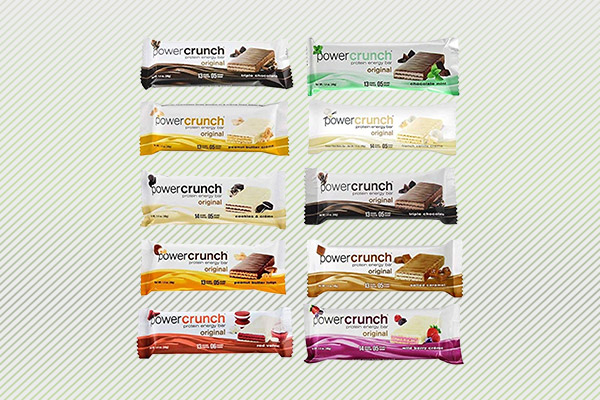 Power Crunch Original Protein Bars
Pros:
Lower in sugar at five grams per bar versus comparable options.

Texture of the wafer offers the feeling of eating a candy bar.

Might be a better nutrition bar option for diabetics (one should always consult a physician first though, of course).
Cons:
Overall fat content is higher, including six grams of saturated fat, than most nutrition bars.

Has a slightly chalkier taste.
Power Crunch Original Protein Bars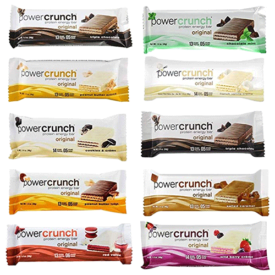 Power Crunch Original Protein Bars
The Power Crunch Original Protein Bars are creme filled wafer bars that have a high protein content at thirteen grams per bar and taste like a healthier way to get in a dessert. The flavor comes primarily from the high fat content since these bars are significantly lower in carbohydrates when compared to the other major bars on the market.
Most Filling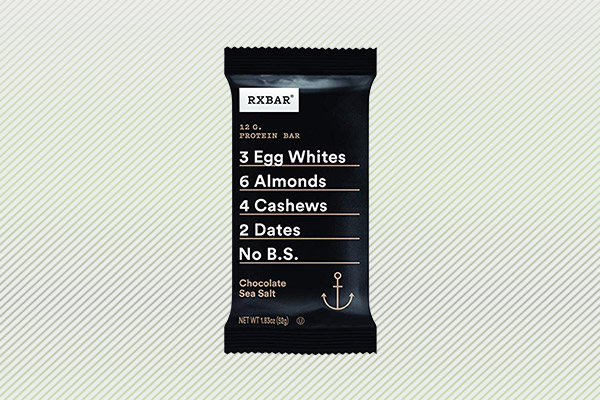 RXBAR High Protein Breakfast Bar
Pros:
Does not use any artificial colors, artificial flavors, preservatives, or fillers.

Lower number of ingredients used than most nutrition bars. 

Gluten free.
Cons:
May be tougher to chew due to being thicker than a majority of nutrition bars.

Has a tendency to stick to teeth when chewing.

On the expensive end of the market.
RXBAR High Protein Breakfast Bar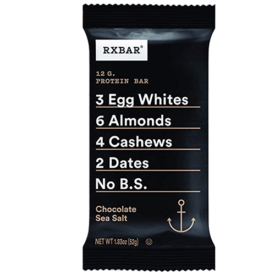 RXBAR High Protein Breakfast Bar
The RXBAR High Protein Breakfast Bar is made of all natural ingredients and offers five grams of fiber and twelve grams of protein per bar. The number of ingredients used is much less than most competitors on the market and the bars are very satiating.
Methodology
Flavor and Texture
Of course both flavor and texture are the most subjective aspect when reviewing these bars, but it is likely the make-or-break factor when it comes to making a choice of one bar versus another. It may even be the only factor that some people care about. Luckily, the majority of nutrition bar brands have a large variety of flavors to choose from, both sweet and savory, so finding your niche favorites shouldn't be too difficult.
If you prefer a nuttier or oatmeal like texture, then you're probably best moving toward CLIF Bars or Kind Bars. If you prefer your nutrition bars to give the experience of enjoying a candy bar, Power Crunch or Zoneperfect Bars may be the best matches. When looking for something more satiating than a quick snack, Quest Bars or RXBARs are the easier choices.
Macronutrient, Vitamin, and Mineral Content
Although all these bars could be categorized as nutrition bars, the margin between which bars have substantial vitamin and mineral content versus the ones that don't is wider than one might expect. The macro breakdown of each bar also varies heavily between options.
The Zoneperfect Bars definitely got a boost in this review for the more impressive vitamin and mineral content they provide than most. A similar point could be made for CLIF Bars. However, if the macros are more important to you, then there are clear favorites for each.
We'd argue that Power Crunch is a strong choice for anyone who wants a flavorfully satisfying bar that is low in carbs and sugar and is not concerned about the fat content. For anyone seeking a more protein dense option, Quest Bars arguably stand atop the field with RXBARs not too far behind.
Wrapping Up
Regardless of what you're looking for in a nutrition bar, the market is competitive enough with a large enough selection that there is little doubt you will find a favorite. The search can be shortened if you know what you're looking for in a nutrition bar. Take some time to isolate your specific wants and then compare and contrast which bar you should try first.
References
Wölnerhanssen BK, et al. Gut hormone secretion, gastric emptying, and glycemic responses to erythritol and xylitol in lean and obese subjects. Am J Physiol Endocrinol Metab. 2016 Jun 1;310(11):E1053-61.