Mike Matthews founded Legion in response to what he sees as low-quality ingredients and unnecessary additives in the supplement industry.
They sell a lot of products including BCAAs, multivitamins, and joint support. In terms of protein they have a mass gainer and a no-soy vegan protein powder, but we decided to try the Dutch Chocolate flavor of their whey isolate, Whey+.
It's made from cows raised on small Irish dairy farms and they eat grass for most of the year, except when it's too cold to be outside. Technically, it's not 100 percent grass-fed, but when they do eat feed it's non-GMO. We found it to be a rich, effective, and surprisingly fat free whey that can fit into just about any diet.
Legion Whey Isolate Protein Powder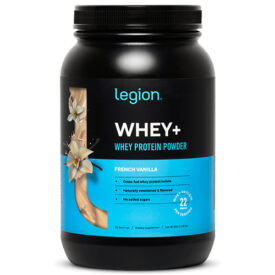 Legion Whey Isolate Protein Powder
An all natural, non-GMO, fat-free whey that's cheaper than many competitors, Legion Whey Isolate Protein Powder is made from 100 percent grass-fed whey protein isolate from sustainable dairy farms in Ireland. It's also higher in calcium compared to other powders on the market.
Legion Whey+ Nutrition
One serving contains 100 calories: 22 grams of protein, 3 grams of carbs (2 grams of sugar) and no fat. This is a whey isolate that's mixed with some non-GMO maltodextrin, which explains why it's a little higher in sugar than the average whey isolate.
As far as micronutrients go, it's a little higher in calcium than the average whey: 14 percent of the recommended daily intake per scoop. It's also relatively high in iron at 5 percent of the RDI per scoop. It's about middle of the road as far as sodium goes: 5 percent of the RDI.
[Check out our best whey protein roundup]
Legion Whey+ Ingredients
The first ingredient is cold-processed whey isolate, then there's the maltodextrin. After that there's cocoa bean powder, natural flavors, xanthan gum (a thickener and stabilizer), salt, stevia leaf extract, and tapioca starch. It's not in the ingredients list, but there's a note beneath the ingredients that the product contains soy lecithin, which helps mixability.
Legion Whey+ Benefits and Effectiveness
This is a pretty low-calorie whey product and while it's not a zero-carb, zero-fat grass-fed isolate like, say, Xwerks, it's certainly suitable for folks following a low-carb or low-fat diet. Whey+ provides high quality whey protein and it's cold processed, which means the protein hasn't been denatured from heat. Denatured protein isn't bad for us and it digests and absorbs just fine, but there are nonetheless plenty of people who prefer cold processed protein powder.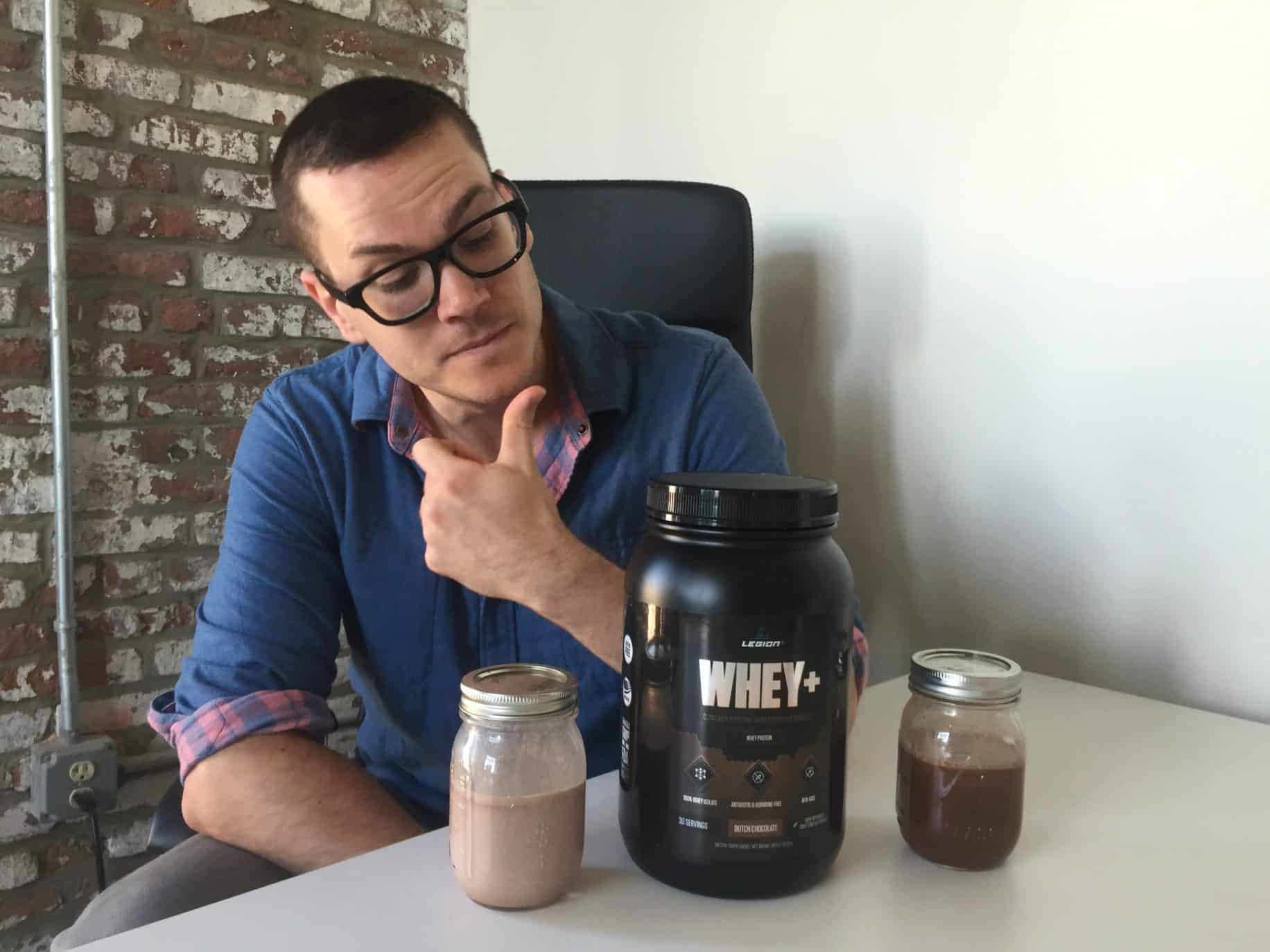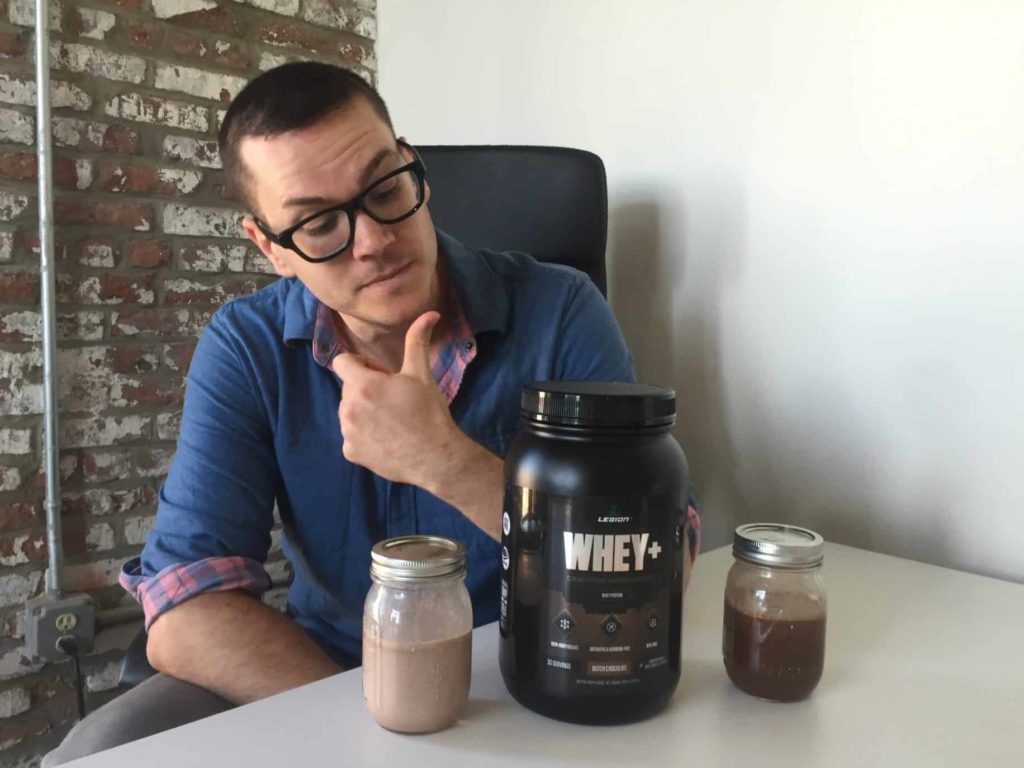 But Whey+ nonetheless contains a few ingredients that you don't usually find in all-natural wheys, namely soy lecithin and xanthan gum. The gum in particular can cause flatulence in some people, which is one reason a lot of supplement companies include digestive enzymes with their protein powders. Whey+ doesn't have digestive enzymes, so if you're extremely sensitive to soy or gum, it might not be the right product for you.
Note that it's also made in a facility that "may" also process eggs, fish, shellfish, tree nuts, peanuts, and wheat, so highly allergic consumers may want to steer clear.
But for the price, Whey+ is a good compromise between expensive, all-natural, grass-fed wheys and the mainstream wheys that are flush with artificial flavors and sweeteners.
Legion Whey+ Price
You can pick up a 1.9-pound tub for $40. That means it's $1.33 per scoop or 6 cents per gram of protein.
That's pretty cheap for a grass-fed whey, particularly for an isolate. It's cheaper than Jay Robb and Xwerks, though not as cheap as the isolate from Muscle Feast.
Mixability
Anyone who's tired of clumpy whey that doesn't mix well because it was made without lecithin will be glad to learn that the soy lecithin in Legion Whey+ makes it mix and dissolve very easily.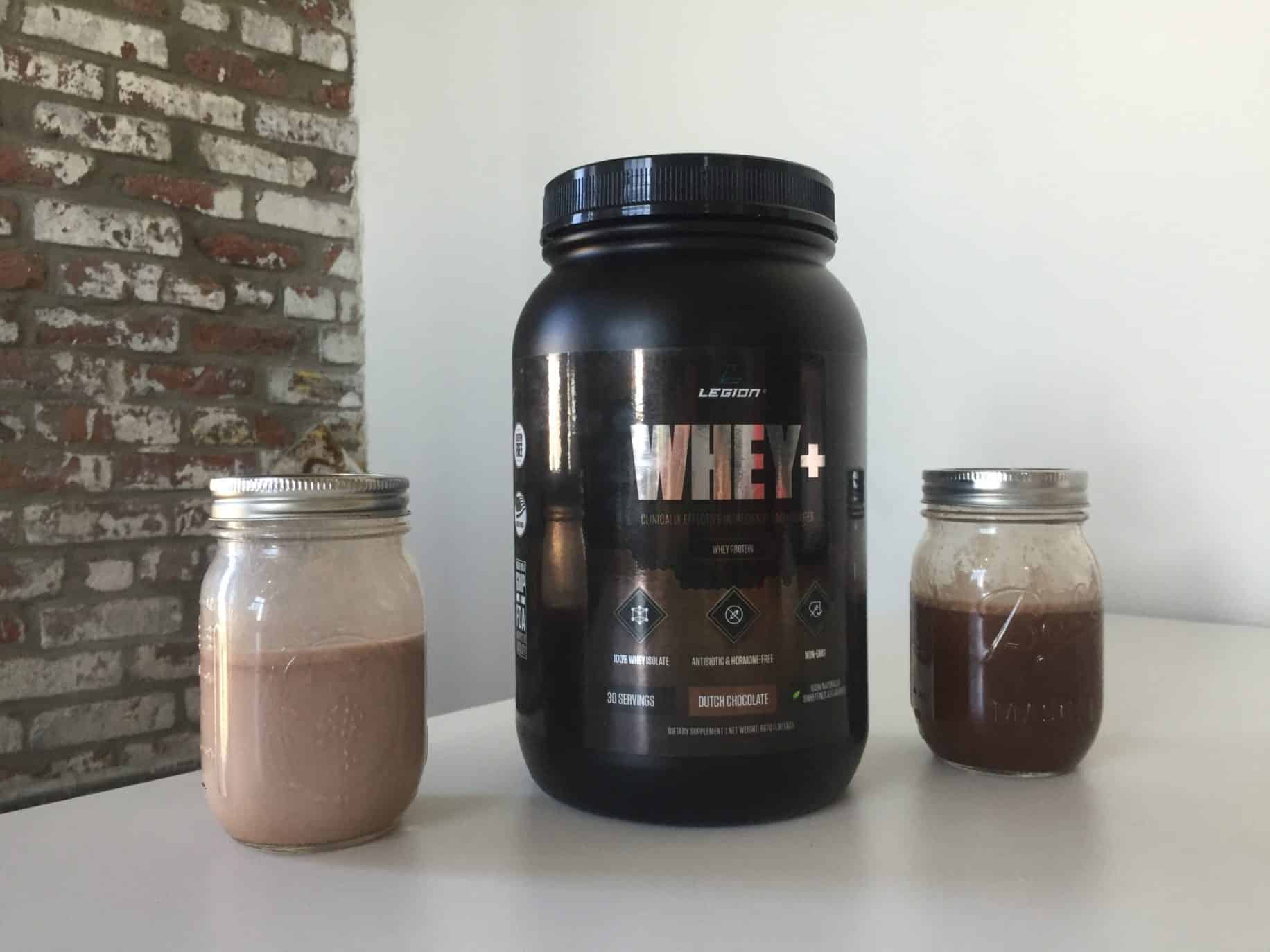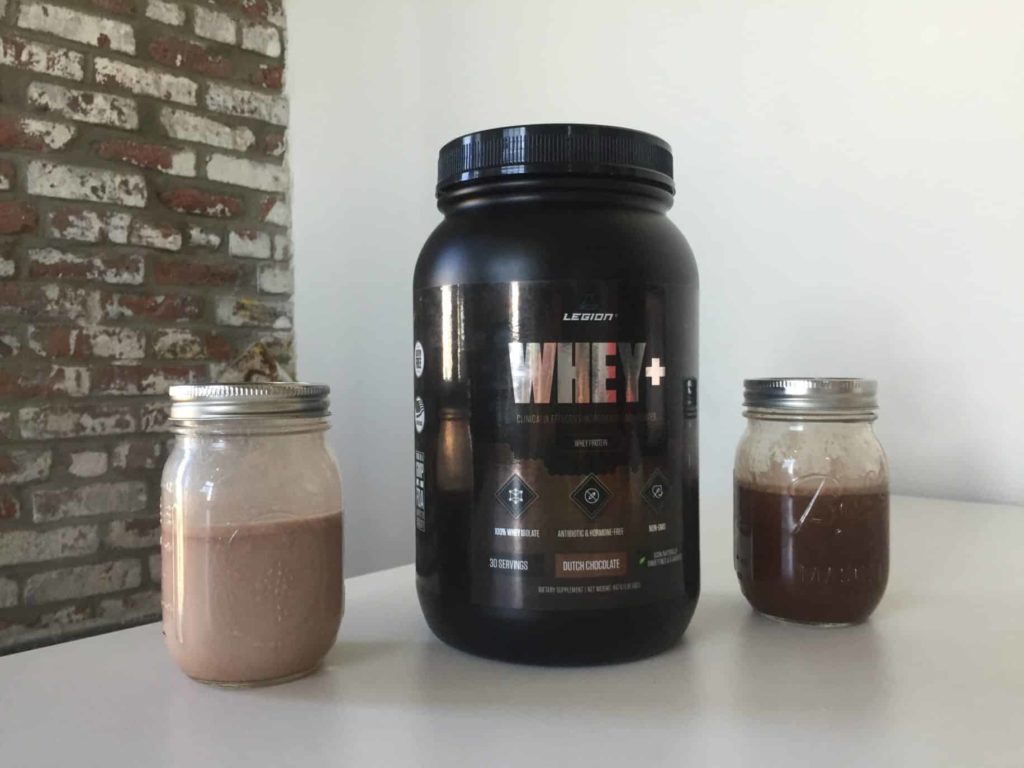 The Takeaway
I liked Legion Whey+ for a few reasons. It's not totally paleo or grass-fed, but it's still made without artificial flavors or sweeteners and it's cheaper than most all-natural whey proteins. If you're wary of artificial sweeteners and like the idea of free roaming Irish cows supplying your whey, this is a great pick.
Other Great Protein Powders Reviews
Related Best Protein Powders Content