You're at the gym on an upper body day feeling energized and dialed in from taking your pre-workout supplement. Suddenly, something feels a little off in your body and you need to take a break. If you've experienced headaches, digestive issues, jitters, or tingling while training, it could be a side effect of your pre-workout.
Pre-workout supplements are known to increase your energy levels and boost your athletic performance, but they may come with a price. Pre-workout products are made up of a blend of different ingredients that provide all sorts of potential benefits to your workout. However, each ingredient also can trigger a side effect in your body.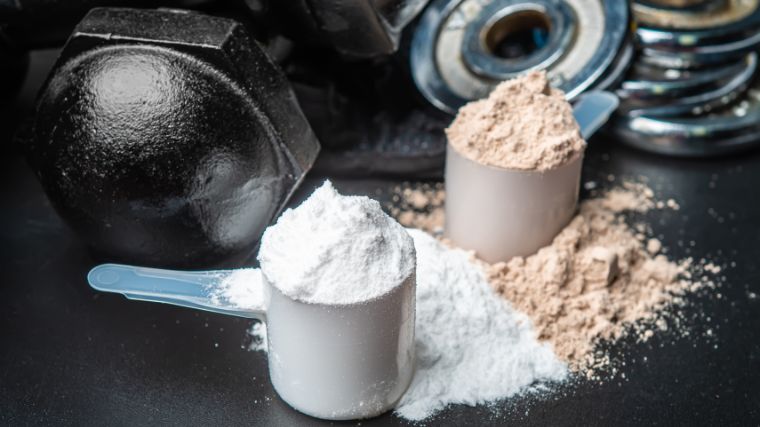 Let's break it all down: we'll outline the common side effects of pre-workout supplements, the proper dosage to try and prevent side effects, and look at the evidence regarding the safety of these products.
Editor's Note: The content on BarBend is meant to be informative in nature, but it should not be taken as medical advice. When starting a new training regimen and/or diet, it is always a good idea to consult with a trusted medical professional. We are not a medical resource. The opinions and articles on this site are not intended for use as diagnosis, prevention, and/or treatment of health problems. They are not substitutes for consulting a qualified medical professional.
What Is Pre-Workout?
Pre-workout is a dietary supplement typically made of powder that you mix with water and take before training. It also comes in capsule and gummy form. Pre-workout can be made up of different ingredients but is typically a blend of caffeine, stimulants, creatine, amino acids, and vitamins.
Pre-workout supplements were made popular in the 1990s by bodybuilders and other fitness pros. They have stayed on the market due to the allure of improving exercise performance. You still need to train hard and put in quality work at the gym to see results, but pre-workout can give you an extra edge with a solid energy boost.
Common Ingredients
Researchers have analyzed the 100 top-selling pre-workout brands in a study to determine the most common ingredients. (1) They were:
Caffeine
Citrulline
Creatine
Pre-workout products also frequently include:
Arginine
Vitamin B3 or niacin
Magnesium
Sodium bicarbonate
Carbs
The study notes that these common substances are mixed in proprietary blends and the labels don't indicate the amount of each ingredient. (1) One major reason pre-workout can trigger side effects is that you don't always know how much you're getting of each ingredient.
What Are the Side Effects of Pre-Workout?
Pre-workout ingredients are blended to help improve your performance, increase your muscle strength, and even build muscle mass over time. However, you can have too much of a good — or unintended — thing. Here are the most common ones to look out for and which ingredients may trigger them.
May Cause Jitters
Most pre-workout supplements contain caffeine and other stimulants that can cause a case of the jitters.
Caffeine is well-known to improve exercise performance by increasing your energy levels and focus, improving cognition and reaction time, and delaying fatigue. (2) Most studies show that caffeine is beneficial to endurance exercise, but more research shows it may also benefit resistance training, strength, power, and anaerobic exercise as well. (3)(4)(5)
A common side effect of caffeine is a jittery and shaky feeling. Caffeine stimulates your central nervous system (CNS), which can increase your heart rate and blood pressure. Too much of this can lead to heart palpitations and feelings of anxiety. You may also feel irritable, agitated, and restless. Caffeine can cause insomnia when taken too close to bedtime. (6)(7)
To avoid these symptoms, you can choose a non-stim pre-workout. These won't contain caffeine or other stimulants, so they may lessen stimulant-induced side effects and won't disturb your sleep if you like to train at night.
May Cause Excessive Sweating
Sweating while you work out is normal, but stimulants in pre-workout supplements may cause excessive sweating. Caffeine and other stimulants have a thermogenic effect on your body, meaning they may increase your body temperature. This can lead you to produce more heat and become more sensitive and prone to sweating. Caffeine may also have a diuretic effect — and too much caffeine can lead to frequent urination. (8)(9)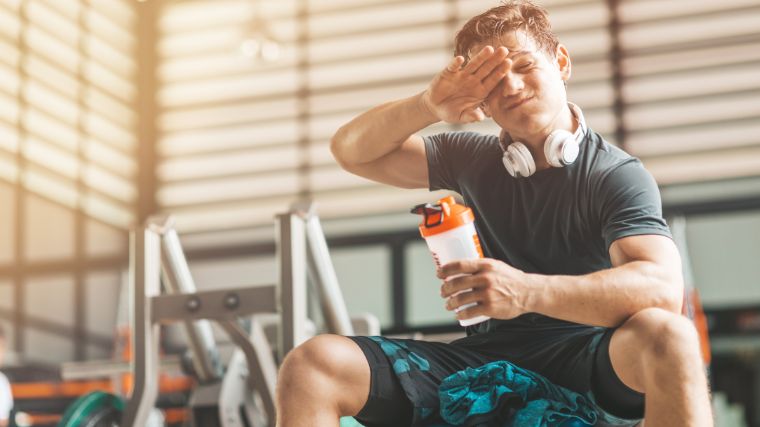 [Read More: The 12 Best Vegan Protein Powders]
Losing water through excessive sweating can lead to dehydration. To avoid this, be mindful of your caffeine consumption in pre-workout and stay hydrated to replace lost fluids.
May Cause a Tingling Sensation
If you ever felt a strange tingling sensation after taking pre-workout, it could be from beta-alanine.
Pre-workout supplements frequently contain beta-alanine, which is a precursor to carnosine. They are amino acids that work to clean out your cells and decrease lactic acid buildup. Having this in your system while you train can lead to reducing muscle fatigue and help you train longer. Research suggests beta-alanine can benefit high-intensity exercise for this reason. (10)(11)(12)
But it's not all good news. The top side effect reported from beta-alanine is paraesthesia or an uncomfortable tingling sensation on your skin. It may also feel like numbness or pins and needles. It typically occurs 10 to 20 minutes after ingestion.
Paresthesia is generally not considered detrimental to your health, but it can be unpleasant. To avoid it altogether, opt for pre-workout without beta-alanine. (13)
May Cause Headaches
Headaches can be a side effect of caffeine and stimulants in pre-workout, but nitric oxide may also be the cause.
Citrulline and arginine — known as nitric oxide boosters — are amino acids frequently found in pre-workout supplements. Citrulline is a precursor for arginine, and arginine (along with nitrates like beetroot juice) are precursors for nitric oxide synthesis. Nitric oxide is a gas in your body that causes vasodilation: the relaxation and widening of blood vessels, allowing for improved blood flow. (14)(15)
Research shows that nitric oxide's ability to improve vasodilation and blood flow is beneficial to muscle performance, muscle growth, and increasing strength. More blood flow allows more delivery of nutrients and oxygen to your muscles while you lift weights. (14)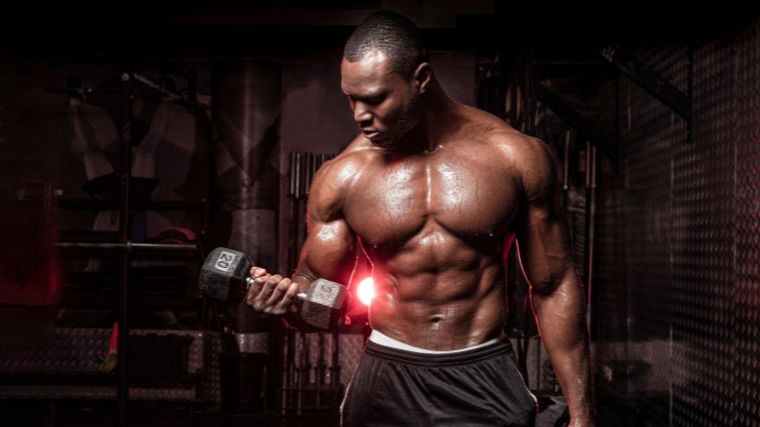 [Read More: The Definitive Guide to Bodybuilding Meal Prep]
While vasodilation is beneficial to strength training, too much of it can cause headaches. Nitric oxide boosters may cause headaches immediately after ingestion, potentially by causing the blood vessels in your brain to dilate too quickly. (16)
If you cut caffeine out of your pre-workout but still experience instant headaches, the nitric oxide agents may be the culprit. You can opt for a blend without them to avoid it.
May Cause Digestive Issues
Digestive issues are a common side effect of pre-workout, and several ingredients could be causing them: arginine, citrulline, creatine, sodium bicarbonate, magnesium, and potentially more.
Arginine and citrulline supplements stimulate nitric oxide production and some of it takes place in your small intestine. Any activity there could irritate your stomach. These supplements have been reported to cause bloating, diarrhea, nausea, and stomach pain. In one study, most adverse effects occurred when taking more than nine grams of arginine at a time, so choosing a pre-workout with less than that potentially could be helpful for avoidance. (17)
Creatine in pre-workout may also cause gastrointestinal (GI) distress. Creatine has over 50 years of research suggesting that it's a safe, ergogenic aid to give you better muscular contractions, improve your exercise performance, and increase training adaptations. It can improve recovery, help prevent injury, and has cognitive benefits. When combined with resistance training, research shows that creatine can help with muscle building as well. (18)(19)
[Read More: The Best Foods for Energy Before, During, and After Your Workouts]
Creatine has been reported to cause belching, diarrhea, and stomach pain. Taking more than ten grams of creatine at a time may trigger these symptoms. Creatine may also cause short-term water retention when you begin taking it. (20)(21)
Sodium bicarbonate is frequently found in pre-workout as it improves performance in high-intensity endurance exercises. It may cause bloating, stomach pain, nausea, and vomiting. (22)
Magnesium is sometimes found in pre-workout supplements and may improve exercise performance. It plays a role in metabolism and improving healthy muscle function. Too much magnesium may have a laxative effect and cause other digestive issues. (23)(24)
How Much Pre-Workout Should I Take?
When making your pre-workout drink, it's best to stick with the serving size on the label. Each person may have a different sensitivity to pre-workout ingredients based on their body weight and biochemistry. Side effects may be more likely to be triggered by taking high doses of pre-workout.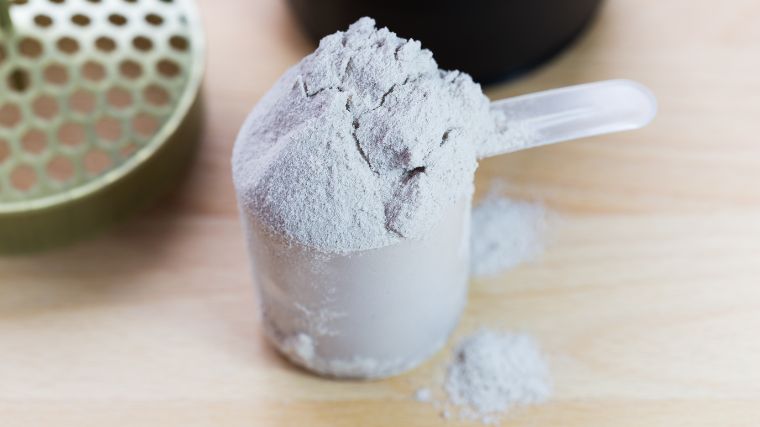 [Read More: The Best Protein Intake Calculator for Muscle Gain and Fat Loss]
It's important to be mindful of your caffeine intake. An eight-ounce cup of coffee typically contains 80 to 100 milligrams of caffeine. The amount of caffeine in pre-workout supplements may vary but typically contain up to 300 mg of caffeine. The U.S. Food and Drug Administration (FDA) recommends not ingesting over 400 milligrams of caffeine daily. (25)(26)
Is Pre-Workout Safe?
There is plenty of research on many of the common ingredients in pre-workout supplements suggesting that they can improve exercise performance. However, the research usually focuses on these ingredients as standalone substances. (7)
Pre-workout supplements are not a standardized product, and there isn't a definitive answer to whether or not they are safe. Labels may not indicate the amount of each ingredient, which makes it difficult to know precisely what you're taking. There are many different proprietary blends available, and they could all affect you differently and trigger different side effects.
Dietary supplements, including pre-workout, do not need to be approved by the FDA to be sold. They may contain additives, unlabeled chemicals, and banned substances. (27)
[Read More: Omega 3 Benefits — More Muscle, Better Recovery, and Enhanced Endurance]
Some pre-workout supplements contain the stimulant dimethylamylamine (DMAA) — a substance banned by the World Anti-Doping Agency (WADA). DMAA has been reported to cause harmful health effects and even fatalities. (28)
It's always best to check with your healthcare professional before taking a new pre-workout supplement. Supplements may interact in unintended ways with your body or medications. You can also opt for a pre-workout supplement containing natural ingredients — though there's still a chance of side effects.
Worth the Risk?
Pre-workout supplements have the potential to boost your performance in the gym. They can be helpful whether you're trying to break through a plateau, achieve some serious gains, or just looking for an energy boost. However, they're not regulated, standardized products, and their safety and side effects may vary.
The most common side effects include feelings of jitters and anxiety, excessive sweating, a tingling sensation, headaches, and digestive issues. By following the recommended serving size or avoiding ingredients that have triggered you in the past, you may be able to avoid unwanted effects — but the possibility is still there.
FAQs
Got some lingering questions on pre-workout side effects? We've got answers.
Do pre-workouts have side effects?
Yes. Pre-workouts are typically made up of several different ingredients, each of which may trigger side effects. Many side effects are caused by stimulants increasing your heart rate and blood pressure. Others can impact your head, stomach, and skin.
What are the side effects of pre-workout?
Some of the most common side effects of pre-workout are feelings of jitters, anxiety, irritability, and restlessness; excessive sweating; tingling sensation; headaches; and digestive issues, including bloating and nausea.
Is it safe to take pre-workout every day?
Taking pre-workout every day could lead to dependence on the product and building up a tolerance so it becomes less effective and can trigger more side effects. It's probably not advisable to take it every day. Consider cycling your pre-workout instead.
References
Jagim AR, Harty PS, Camic CL. Common Ingredient Profiles of Multi-Ingredient Pre-Workout Supplements. Nutrients. 2019 Jan 24;11(2):254.
Pickering C, Grgic J. Caffeine and Exercise: What Next? Sports Med. 2019 Jul;49(7):1007-1030.
Southward K, Rutherfurd-Markwick KJ, Ali A. The Effect of Acute Caffeine Ingestion on Endurance Performance: A Systematic Review and Meta-Analysis. Sports Med. 2018 Aug;48(8):1913-1928.
Grgic, J., Mikulic, P., Schoenfeld, B.J. et al. The Influence of Caffeine Supplementation on Resistance Exercise: A Review. Sports Med 49, 17–30 (2019).
Martinez N, Campbell B, Franek M, Buchanan L, Colquhoun R. The effect of acute pre-workout supplementation on power and strength performance. J Int Soc Sports Nutr. 2016 Jul 16;13:29.
Evans J, Richards JR, Battisti AS. Caffeine. [Updated 2022 Nov 28]. In: StatPearls [Internet]. Treasure Island (FL): StatPearls Publishing; 2023 Jan-.
Eudy AE, Gordon LL, Hockaday BC, Lee DA, Lee V, Luu D, Martinez CA, Ambrose PJ. Efficacy and safety of ingredients found in preworkout supplements. Am J Health Syst Pharm. 2013 Apr 1;70(7):577-88.
Kim TW, Shin YO, Lee JB, Min YK, Yang HM. Caffeine increases sweating sensitivity via changes in sudomotor activity during physical loading. J Med Food. 2011 Nov;14(11):1448-55.
Marx B, Scuvée É, Scuvée-Moreau J, Seutin V, Jouret F. Mécanismes de l'effet diurétique de la caféine [Mechanisms of caffeine-induced diuresis]. Med Sci (Paris). 2016 May;32(5):485-90. French.
Hoffman JR, Emerson NS, Stout JR. β-Alanine supplementation. Curr Sports Med Rep. 2012 Jul-Aug;11(4):189-95.
Harty PS, Zabriskie HA, Erickson JL, Molling PE, Kerksick CM, Jagim AR. Multi-ingredient pre-workout supplements, safety implications, and performance outcomes: a brief review. J Int Soc Sports Nutr. 2018 Aug 8;15(1):41.
Saunders B, Elliott-Sale K, Artioli GG, Swinton PA, Dolan E, Roschel H, Sale C, Gualano B. β-alanine supplementation to improve exercise capacity and performance: a systematic review and meta-analysis. Br J Sports Med. 2017 Apr;51(8):658-669.
Dolan E, Swinton PA, Painelli VS, Stephens Hemingway B, Mazzolani B, Infante Smaira F, Saunders B, Artioli GG, Gualano B. A Systematic Risk Assessment and Meta-Analysis on the Use of Oral β-Alanine Supplementation. Adv Nutr. 2019 May 1;10(3):452-463.
Gonzalez AM, Townsend JR, Pinzone AG, Hoffman JR. Supplementation with Nitric Oxide Precursors for Strength Performance: A Review of the Current Literature. Nutrients. 2023 Jan 28;15(3):660.
Ghimire K, Altmann HM, Straub AC, Isenberg JS. Nitric oxide: what's new to NO? Am J Physiol Cell Physiol. 2017 Mar 1;312(3):C254-C262.
Bagdy G, Riba P, Kecskeméti V, Chase D, Juhász G. Headache-type adverse effects of NO donors: vasodilation and beyond. Br J Pharmacol. 2010 May;160(1):20-35.
Grimble GK. Adverse gastrointestinal effects of arginine and related amino acids. J Nutr. 2007 Jun;137(6 Suppl 2):1693S-1701S.
Kreider RB, Kalman DS, Antonio J, Ziegenfuss TN, Wildman R, Collins R, Candow DG, Kleiner SM, Almada AL, Lopez HL. International Society of Sports Nutrition position stand: safety and efficacy of creatine supplementation in exercise, sport, and medicine. J Int Soc Sports Nutr. 2017 Jun 13;14:18.
Mills S, Candow DG, Forbes SC, Neary JP, Ormsbee MJ, Antonio J. Effects of Creatine Supplementation during Resistance Training Sessions in Physically Active Young Adults. Nutrients. 2020 Jun 24;12(6):1880.
Ostojic SM, Ahmetovic Z. Gastrointestinal distress after creatine supplementation in athletes: are side effects dose dependent? Res Sports Med. 2008;16(1):15-22.
Hall M, Trojian TH. Creatine supplementation. Curr Sports Med Rep. 2013 Jul-Aug;12(4):240-4.
Grgic J, Pedisic Z, Saunders B, Artioli GG, Schoenfeld BJ, McKenna MJ, Bishop DJ, Kreider RB, Stout JR, Kalman DS, Arent SM, VanDusseldorp TA, Lopez HL, Ziegenfuss TN, Burke LM, Antonio J, Campbell BI. International Society of Sports Nutrition position stand: sodium bicarbonate and exercise performance. J Int Soc Sports Nutr. 2021 Sep 9;18(1):61.
Zhang Y, Xun P, Wang R, Mao L, He K. Can Magnesium Enhance Exercise Performance? Nutrients. 2017 Aug 28;9(9):946.
Allen MJ, Sharma S. Magnesium. [Updated 2023 Feb 20]. In: StatPearls [Internet]. Treasure Island (FL): StatPearls Publishing; 2023 Jan-.
Harty, P.S., Zabriskie, H.A., Erickson, J.L. et al. Multi-ingredient pre-workout supplements, safety implications, and performance outcomes: a brief review. J Int Soc Sports Nutr 15, 41 (2018).
FDA. Spilling the Beans: How Much Caffeine is Too Much? U.S. Food & Drug Administration.
Ronis MJJ, Pedersen KB, Watt J. Adverse Effects of Nutraceuticals and Dietary Supplements. Annu Rev Pharmacol Toxicol. 2018 Jan 6;58:583-601.
Lesiak AD, Adams KJ, Domin MA, Henck C, Shepard JR. DART-MS for rapid, preliminary screening of urine for DMAA. Drug Test Anal. 2014 Jul-Aug;6(7-8):788-96.
Featured Image: kasarp studio / Shutterstock