Magnesium is a vital nutrient, playing a role in literally hundreds of enzyme systems in our body. It helps regulate protein synthesis, muscle and nerve function, glucose levels and even blood pressure (1)(2). Humans do not produce magnesium on our own accord, and must rely on our diets to get enough of it. Magnesium is found in a variety of widely available foods, including leafy greens, legumes, and nuts and seeds. However, nearly half of Americans are not getting enough magnesium in their diets. Fortunately, there are a number of magnesium supplements available on the market.
Magnesium supplements are available in a variety of forms and strength levels. Though there's virtually no harm in absorbing as much magnesium as possible from foods, the Food and Nutrition Board has set a daily Upper Limit of 350mg of magnesium from supplements for adults. Before adding magnesium supplements to your dietary routine, consult with a medical professional, as too much can have negative side effects, including gastrointestinal issues (3). If magnesium supplements are right for you, there are a host of options available on the market. It's important to know how to distinguish one from another when sifting through your choices.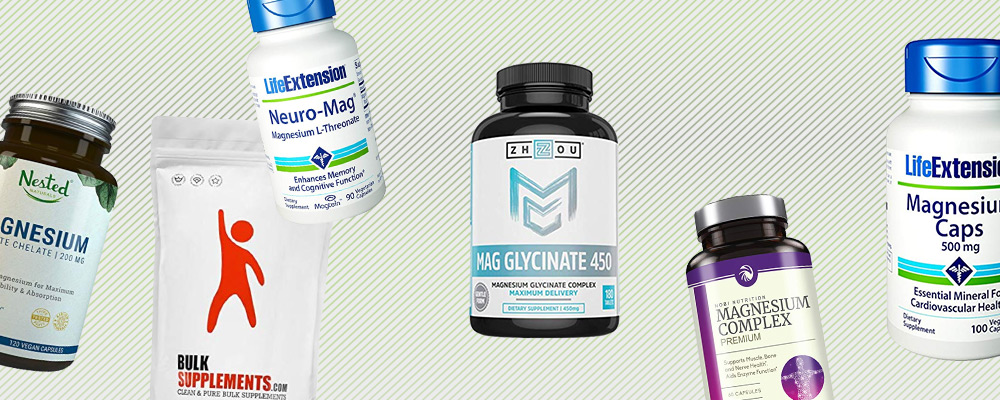 Editors' Choice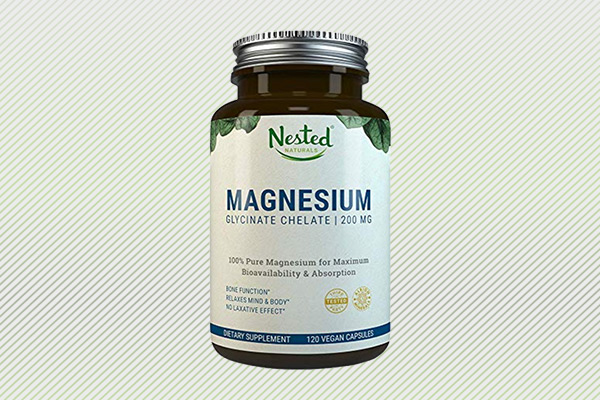 Nested Magnesium
Pros
Each serving of Nested Magnesium offers 200mg of serving, well within the UL of 350mg as determined by the Food and Nutrition Board.

These supplements are vegan, third party tested for purity, and GMO-free. 

Magnesium glycinate is recognized as one of the most bioavailable forms of magnesium, meaning your body absorbs more of it, and less of it enters your colon. 

Nested claims that by using magnesium glycinate, this supplement will not have a laxative effect for most folks. 
Cons:
Rice flour is one of the only ingredients used in the formulation for these capsules, which may make this product unsuitable for folks suffering a rice allergy.
Contender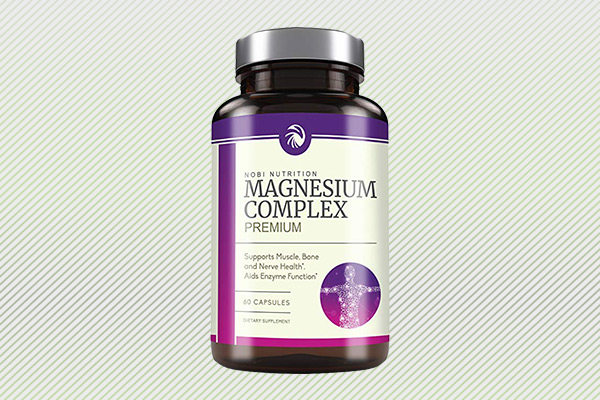 Nobi High Absorption Magnesium
Pros:
Nobi claims that the magnesium citrate used in their blend helps to make the supplement more absorbant overall. 

These capsules are made with vegan-friendly products. 

Nobi backs up their product with a 100% money back guarantee. 

These capsules are GMO free and third party tested. 
Cons:
At 500mg per serving, these capsules provide more than the upper limit of 350mg of magnesium. Consult a medical professional. 

Magnesium oxide and magnesium citrate may have laxative effects. For some folks, 500mg may elicit an unexpected trip to the bathroom.
Best Tablet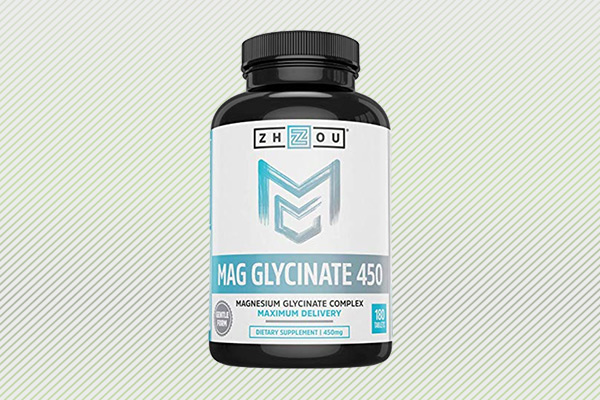 Zhou Magnesium
Pros:
By formulating their supplement in to a tablet instead of a capsule, Zhou claims to have a supplement that release magnesium more slowly.

This product contains magnesium glycinate, which is generally perceived to have less of a laxative effect than other types of magnesium. 

At less than a quarter per serving, these are a very competitively priced magnesium supplement.
Cons:
Though they claim this is comprised of magnesium oxide and magnesium glycinate, it's unclear how much of each substance is used. 
Best Value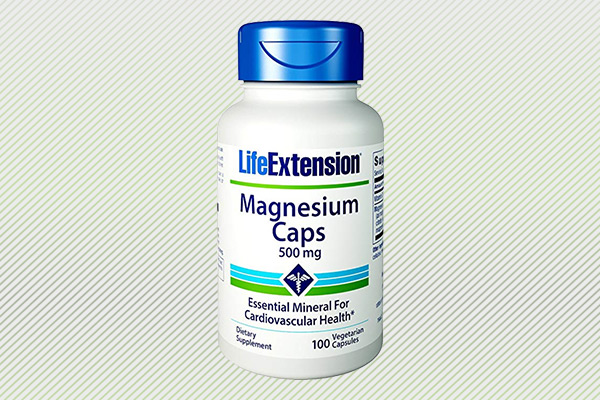 Life Extension Vegetarian Capsules
Pros:
These magnesium capsules had the highest score for purity of all the magnesium supplements ranked on Labdoor, an independent third-party tester.

Each capsule contains a combination of magnesium oxide, citrate, succinate, and glycinate.

At less than a dime per serving, these are a very fairly priced supplement. 
Cons:
At 500mg per serving, this supplement is beyond the daily UL for magnesium as prescribed by the Food and Nutrition Board. 

Too much magnesium at one time may come with laxative effects for some folks.
Best Bulk Powder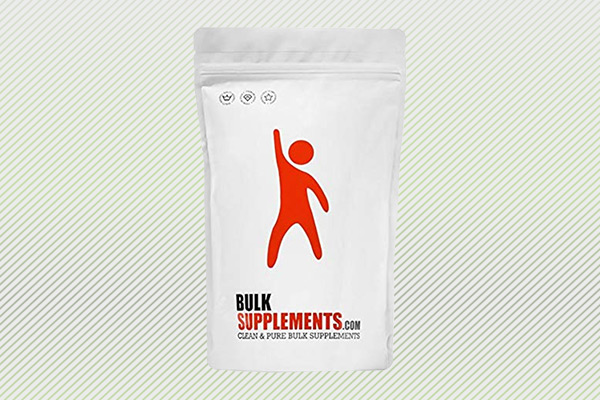 BulkSupplements Magnesium Citrate
Pros:
With no other ingredients aside from magnesium citrate, you can be confident you're getting exactly what you think you're getting. 

BulkSupplements magnesium citrate scores very high in purity according to third party testing by Labdoor.

In powdered form, it's easy to control how much of the supplement you're getting on a per serving basis. 

At just a few cents per serving, this is one of the most affordable magnesium supplements available.
Cons:
For some folks, mixing a powder into a drink may be an inconvenient way to take a supplement.
Best Mag Threonate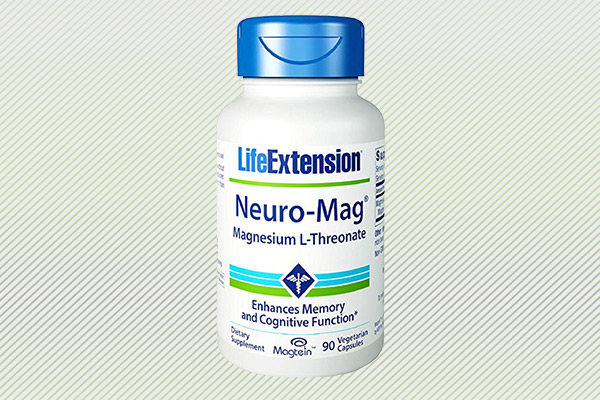 Life Extension Magnesium Threonate
Pros:
Each capsule contains 2000mg of magnesium L-threonate, but 144mg of that is elemental magnesium, meaning this fits in line with the recommended dietary allowance of magnesium. 

Though more research is needed, some studies suggest magnesium l-threonate may aid some cognitive functioning (

4

)(

5

)(

6

).

These capsules are vegan friendly. 
Cons:
In comparison with some other magnesium supplements, magnesium l-threonate tends to be a little bit pricier. 
Methodology
Put simply, magnesium is essential for our bodies to work properly. Research indicates that it may play a vital role in maintaining a healthy metabolism, assisting in normal muscle function, and aiding in DNA and RNA synthesis (1)(2). Moreover, though more research is needed, low levels of magnesium have been linked to various health conditions – including Type 2 Diabetes, heart disease, and even Alzheimers (7)(8)(9). Although the studies are far from conclusive, there is budding evidence to support the theory that magnesium may even help combat depression (10). Though available in a variety of common foods, nearly half of all Americans are not getting enough of this vital mineral in their diets (11). When comparing magnesium supplements, it's important to know how to distinguish between a few key features.
Type of Magnesium
There are several types of magnesium supplements available on the market, differentiated by the manner in which magnesium is formulated. Magnesium oxide and citrate are among the most common and generally cost-friendly. These are also often used as active ingredients in laxatives, and may have a similar effect in supplement form. Magnesium glycinate, on the other hand, is typically a bit easier on the stomach. Magnesium l-threonate may have some positive cognitive effects, and is often used by folks looking to improve their sleep. Depending on your needs, each type of magnesium has their own advantages.
How Much is Too Much?
The Food and Nutrition Board (FNB) has established daily Recommended Dietary Allowances for magnesium at 420mg for men and 320mg for women. This accounts for all magnesium, including that which comes from food. However, too much magnesium in your diet can have adverse effects, including nausea or upset stomach, and so the FNB has set an Upper Limit of 350mg per day of magnesium from supplements alone.
With this in mind, it's important to consult a medical professional before adding a magnesium supplement into your diet, particularly if that supplement is over 350mg per serving.
Purity
As with any supplement, it's important to consider what you're actually putting into your body. Read the labels to see if any additional ingredients or additives have been added. If possible, check for third party tests for purity.
Cost
To compare prices, divide the total cost of the product by the number of servings. This will give you a sense of how much value you're getting from product to product.
Pill vs. Powder
For some folks, the convenience of taking a quick pill or two will be the most important consideration in shopping for supplements. The advantage of a powder, however, is that you can more accurately control just how much magnesium you're adding into your diet.
BarBend Tips
Consult a medical professional before adding a magnesium supplement to your diet.

Certain forms of magnesium can have laxative-like qualities. Depending on your diet and stomach, take that into account.

The recommended daily dose from supplements alone is lower than some of the magnesium servings you'll come across. If you're just starting on your magnesium supplement journey, you may want to start low.
Magnesium is a vital nutrient that plays a key role in a variety of bodily functions. Unfortunately, many Americans continue to lack sufficient magnesium intake from their diets alone. There are a variety of magnesium supplements on the market to aid in this, but check in with a medical professional before adding high levels of magnesium to your diet.
References
Gröber U, Schmidt J, Kisters K. Magnesium in Prevention and Therapy. Nutrients. 2015;7(9):8199-8226.
‌Zhang Y, Xun P, Wang R, Mao L, He K. Can Magnesium Enhance Exercise Performance? Nutrients. 2017;9(9):946.
Office of Dietary Supplements – Magnesium. Nih.gov. https://ods.od.nih.gov/factsheets/Magnesium-Consumer/. Published 2017.
Slutsky I, Abumaria N, Wu L-J, et al. Enhancement of learning and memory by elevating brain magnesium. Neuron. 2010;65(2):165-177.
Liu G, Weinger JG, Lu Z-L, Xue F, Sadeghpour S. Efficacy and Safety of MMFS-01, a Synapse Density Enhancer, for Treating Cognitive Impairment in Older Adults: A Randomized, Double-Blind, Placebo-Controlled Trial. Journal of Alzheimer's disease : JAD. 2016;49(4):971-990.
Li W, Yu J, Liu Y, et al. Elevation of brain magnesium prevents synaptic loss and reverses cognitive deficits in Alzheimer's disease mouse model. Molecular brain. 2014;7:65. ‌
Rosanoff A, Weaver CM, Rude RK. Suboptimal magnesium status in the United States: are the health consequences underestimated? Nutrition reviews. 2012;70(3):153-164.
Houston M. The role of magnesium in hypertension and cardiovascular disease. Journal of clinical hypertension (Greenwich, Conn). 2011;13(11):843-847.
Guerrero-Romero F, Rodríguez-Morán M. The effect of lowering blood pressure by magnesium supplementation in diabetic hypertensive adults with low serum magnesium levels: a randomized, double-blind, placebo-controlled clinical trial. Journal of human hypertension. 2009;23(4):245-251.
Serefko A, Szopa A, Poleszak E. Magnesium and depression. Magnesium research. 2016;29(3):112-119.
Consumer Reports. Magnesium is essential to your health, but many people don't get enough of it. The Washington Post. https://www.washingtonpost.com/national/health-science/magnesium-is-essential-to-your-health-but-many-people-dont-get-enough-of-it/2017/06/09/77bc35b4-2515-11e7-bb9d-8cd6118e1409_story.html. Published June 9, 2017.