Swolverine is an athletic and active lifestyle brand started in 2018 that produces high-quality supplements to support those in the gym and in their sport. They create their supplements with transparency, clinically-dosed ingredients, and proven effective ingredients, all of which are sourced and created in the United States. They have tons of supplements to choose from, including BCAAs, joint health supplements, and supplement stacks. One thing we love about Swolverine is that they don't use any fillers or unnecessary ingredients in their formulas, which gives the user peace of mind regarding what they're putting into their body.
Swolverine Holiday Promotions and Discounts
This Black Friday, Swolverine is providing the opportunity to save on your favorite products as as well as saving for up to two years from the purchase date if you opt-in for their subscribe and save deal. This deal will start on Black Friday, November 25 and run through December 1. You can score 30 percent off plus free shipping when you purchase $99 worth of product — on a single purchase and for the duration of any subscribe and save orders.
30% Off Subscribe & Save
Swolverine Black Friday Deal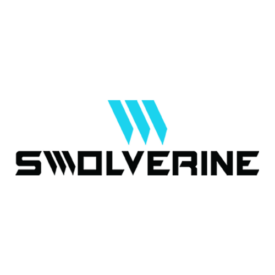 Swolverine Black Friday Deal
Swolverine is having a major sale for Black Friday. You will receive 30 percent off your one-time purchase or on subscribe & save purchases throughout their duration. You'll also get free shipping on orders over $99.00. Use SWOLEFRIDAY2022 for both deals.
When you sign up for subscribe and save, you'll decide if you want to receive your products every month, two months, three months, or four months. Each time you are charged for your subscription, you'll see the 30 percent off reflected in the price you pay until your subscription expires. Just use the code SWOLEFRIDAY2022.
Our Favorite Product — Swolverine Whey Protein Isolate
One of our absolute favorite products from Swolverine is their whey protein isolate. It packs in 26 grams of protein, one-half gram of fat, and one gram of carbohydrates making it a perfect whey protein for those who are trying to keep protein intake high and other macronutrients low. It also contains two digestive enzymes — protease and papain — which may be helpful to those who experience bloating or digestive discomfort from protein powders without included enzymes.
Swolverine Whey Protein Isolate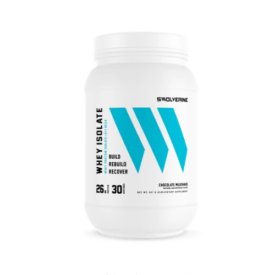 Swolverine Whey Protein Isolate
This whey protein formula delivers 26 grams of protein with just 0.5 grams of fat, and one gram of carbs. You'll also find 10mg of digestive enzymes, and a decent number of micronutrients.
This protein comes in Vanilla, Chocolate, Honey Cinnamon Peanut Butter, and Mint Chocolate Chip, and will cost you around $2.10 before any Black Friday deals. This deal will drastically drop the price to around $1.45 per serving for the duration of your subscription.
Final Word
Swolverine's high-quality, effectively dosed, no-frills supplements are the perfect gift for the holidays whether you're treating yourself or your gym-going loved ones. Whether you're treating yourself to a one off supplement haul, or want to opt in to subscribe and save, you'll be saving big time. The subscribe and save formation makes this the gift that continues to bring cheer throughout the year (or two). Whether you're looking for a new krill oil, ashwagandha supplement, or protein powder, Swolverine is here to assist you in reaching your nutritional goals.
FAQs
Is Swolverine running a Black Friday or Cyber Monday deal?
This year, Swolverine is offering huge discounts on a one-time purchase or on subscribe and save options. You can opt into subscribe and save orders, all of which will get a continuous 30 percent off throughout the entirety of the subscription. You'll also receive free shipping when you spend over $99.
Why should I pick Swolverine over other brands?
Swolverine is best known for their transparency in their formulation, high-quality ingredients, effective clinical dosages, and lack of fillers and additives. They're also fully made in the United States, which is an important factor for some supplement shoppers.
When is Swolverine's holiday sale running?
Swolverine will be running their Black Friday sale starting on November 25, and it will last until December 1. This gives you plenty of time to decide which supplements make the most sense for you to subscribe and save.