Known as a country uninviting for the faint of heart, Australia is home to extreme weather conditions and dangerous creatures, both on land and in its surrounding waters.
One of Australia's fiercest exports is Tia-Clair Toomey-Orr, a 58-kilogram (127-pound) five-time CrossFit Games winner, Olympian, and arguably the greatest strength athlete of all time.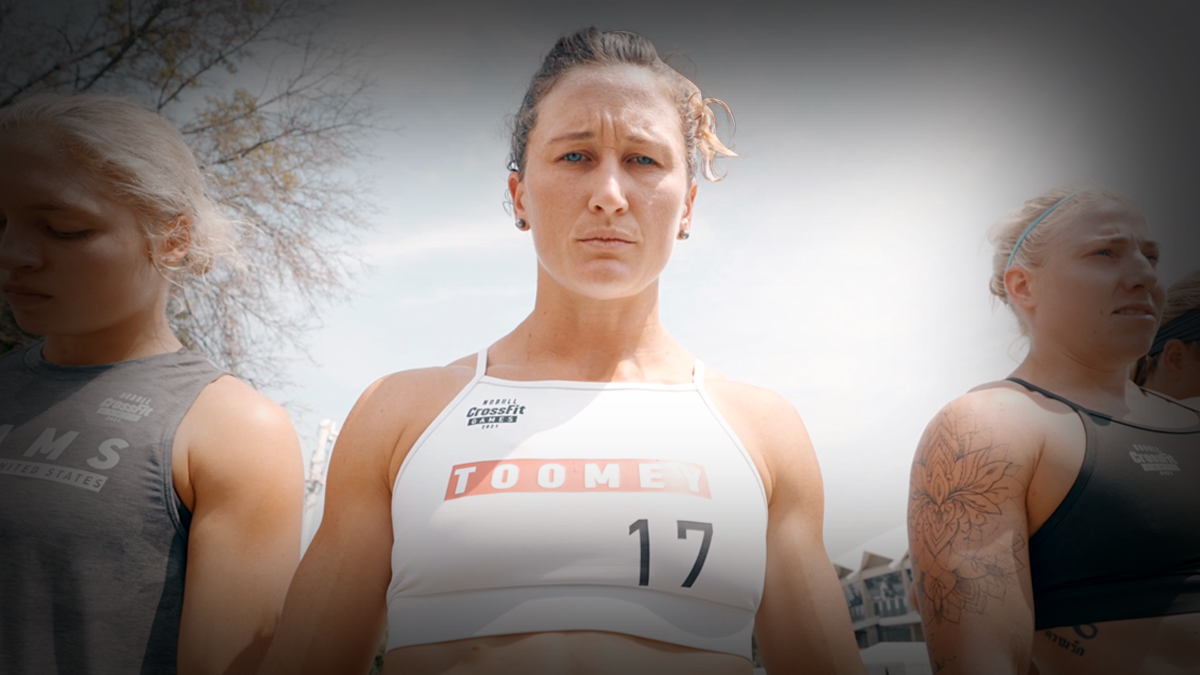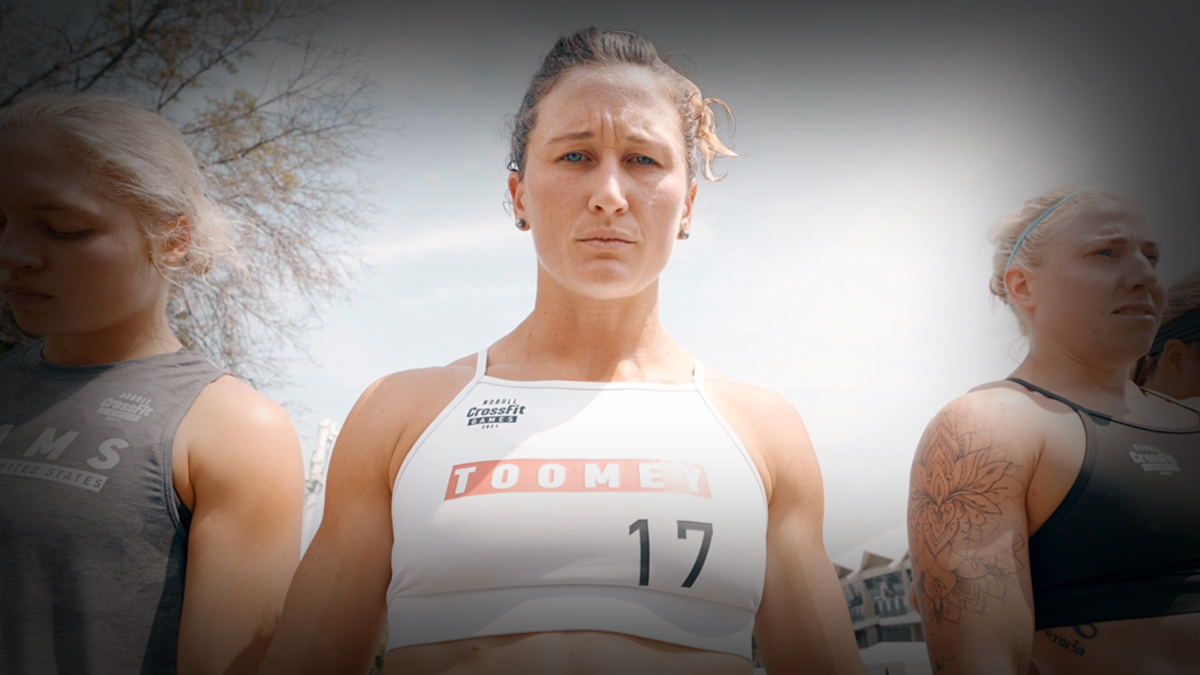 Editor's note: This article is an op-ed. The views expressed herein and in the video are the author's and don't necessarily reflect the views of BarBend. Claims, assertions, opinions, and quotes have been sourced exclusively by the author.
Seven of the 40 women at this weekend's 2021 NOBULL CrossFit Games own hardware from previous CrossFit Games competitions. They share 18 medals among them, and Tia-Clair Toomey-Orr owns a third of them.
She just added another to her collection, making her twice-over the most decorated woman CrossFitter of all time.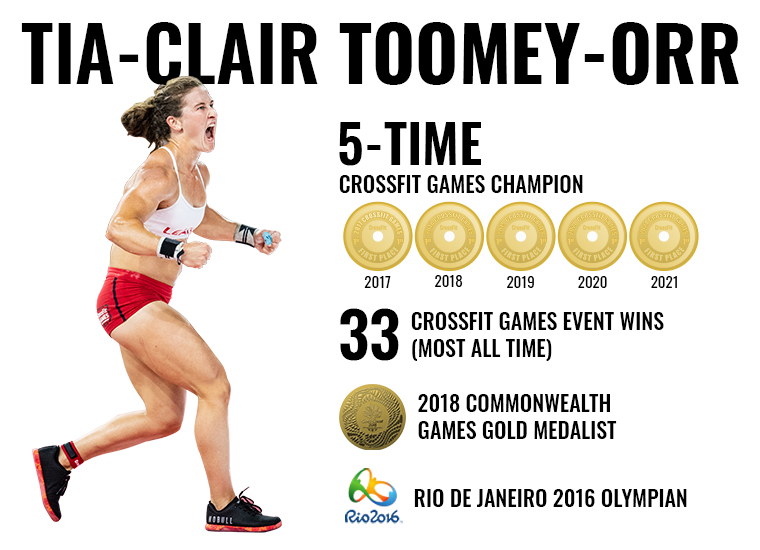 Toomer-Orr is also a Commonwealth Games weightlifting champion and has competed in weightlifting on an Olympic stage. And she's training for a chance at her second Olympics — in bobsledding.
While I take a breath, please take a moment to factor in this demographic variable among her strength feats: She's only 28 years old.
Jack of All Trades, Master of… Also All Trades
While she's also a decorated weightlifter (more on that below), Toomey-Orr doesn't hang her hat on the barbell alone.
In fact, the likely reason she's been so dominant within CrossFit alone is her ability to excel in multiple disciplines. She's not the Sam Briggs "engine" or the Katrín Davíðsdóttir "sled dog." In fact, she's bested both these impressive women at their own games. Over the last 15 years of CrossFit Games winners, gold-medal women have won an average of 28 percent of the events in the year they won. Before Toomey-Orr's reign began in 2017, that average was 20 percent. And since? 41 percent. Her event wins include one-rep-max cleans and snatches, long swims and paddles, CrossFit Total, and a 550-yard sprint. In any given event, there is a greater than one in three chance Toomey-Orr's foot is the first on the finish mat.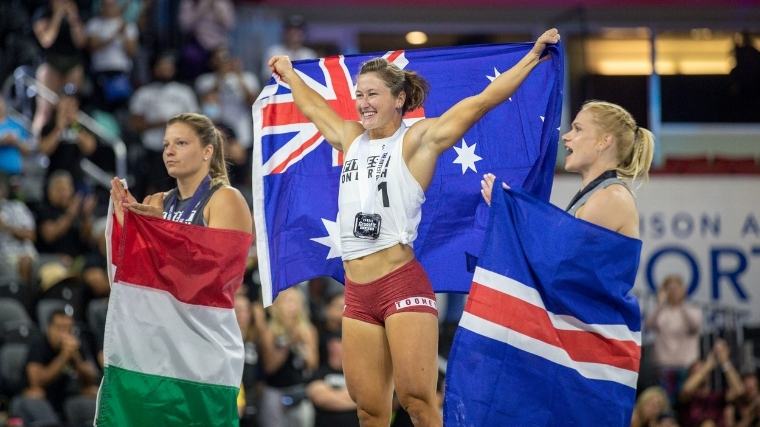 Previous to her win streak, Toomey-Orr played bridesmaid to Katrín Davíðsdóttir in 2015 and 2016. Her talent and fitness level had clear gold potential in these years, but her mental game held her back. She's since gotten smarter about training and listening to her body, especially after a back injury nearly sidelined her athletic career in 2014 due to overtraining and little to no rest days.
Her breakthrough in 2017 came with arguably the most exciting finish in CrossFit Games history as she went step-by-step against Kara Saunders in the Fibonacci final with the weight of the world (70 pounds in kettlebells) over her head.
Toomey-Orr's dominance in the sport extends beyond her division. Mat Fraser, her former training partner, and the only other CrossFit athlete to win five Games, won an average of 35 percent of his CrossFit Games events before retiring after the 2020 season. She passed his previous event win record (29) this weekend to put an exclamation point on her dominance.
Fraser was pivotal in Toomey-Orr's training. She and her coach, husband Shane Orr, moved from Australia to Cookeville, TN, to train at CrossFit Mayhem, where Fraser had been since 2017. Orr trained the winningest pair of CrossFit athletes in the field side-by-side, and they improved in dominance each year. Earlier this year, Orr officially launched PRVN, one of several elite athlete supergroups that cropped up over the last year, adding Brooke Wells, Will Moorad, Alec Smith, and James Newbury to the training roster. By the adage iron sharpens iron, Toomey-Orr has set herself up for continued success if she wants it.
And not just in CrossFit.
Strength Success Outside of CrossFit
It turns out, being really good at fitness turns some powerful heads. Not long after starting CrossFit in 2013, famed Australian weightlifting coach Miles Wydall heard about a really strong 19-year-old woman with some incredible base strength, but maybe not the best technique. Wydall saw the potential and soon, working with Orr, molded Toomey into an Olympic-class athlete.
With only 18 months of dedicated weightlifting training under her lifting belt, she qualified for the 2016 Rio Olympics and placed 14th in the 58-kilogram weight class with a 189-kilogram total. She would continue her weightlifting training and went on to win the 58-kilogram gold at the 2018 Gold Coast Commonwealth Games with a 201-kilogram total.
While she did not pursue qualifying for Tokyo (she was a little busy racking up CrossFit Games wins), it doesn't appear her Olympic days are over.
View this post on Instagram
In December 2020, Toomey-Orr announced a temporary move to South Korea to train with the Australian bobsled team, who recognized her athletic prowess and invited her to join the team. Toomey-Orr is the brake woman in a two-person bobsled, responsible for the firepower to push-start the 300-plus-pound sled. She won her first race at New Horizon in South Korea this past February and hopes to make the 2022 Winter Olympics in Beijing.
What does that mean for CrossFit? After she initially announced the move to South Korea, many questioned whether she was done with the Sport of Fitness®. But she came into the 2021 CrossFit Open with no expectations of hanging up her leader jersey just yet. She put to rest murmurings of her retirement from CrossFit after the 2021 season, meaning she could stick it out at least one more year to best Fraser and become the most decorated CrossFit athlete of all time. It'll be tricky timing: The Winter Olympics runs Feb. 4-20, 2022, and the 2022 CrossFit Open kicks off Feb. 24. But when you're the greatest of all time and seem to have everything dialed in, it doesn't seem so far-fetched.
Endless Possibilities with a Lifetime Ahead of Her
And then what? Toomey-Orr will be 29 years old after the 2022 CrossFit Games and would still be only 31 for the 2024 Olympic Games in Paris should she choose to pursue weightlifting again. Toomey-Orr has said before she hasn't ruled out a return to Olympic weightlifting, though CrossFit pays the bills. For the past five years, she's earned approximately $300,000 (or more, with event win prizes) in one weekend at the CrossFit Games, nearly three times the median income for a 29-year-old in the United States. But it's not guaranteed income, and it can go quickly when you're traveling, spend most of your days focused on fitness and potentially saving to support chasing future athletic endeavors.
If she chooses to stick with bobsledding, she'll be in good company, joining the growing ranks of CrossFit athletes in the sport, including Kelsey Kiel and James Newbury. But let's be honest, Toomey-Orr is cut from an entirely different cloth than her CrossFit peers. Could she take the route of Taiwan's Chen Wei-ling, who, after winning Olympic weightlifting gold (in 2008), switched over to dominating powerlifting on a world stage at a similar age? Toomey-Orr won the CrossFit Total event in 2018 and 2020, comprising deadlift, back squat, an overhead press, in a sport that does not separate by weight class. Both years, she out lifted runner-up Brooke Wells, who has 10 kilograms on her, according to CrossFit athlete profiles.
The point is: Pound-for-pound, Toomey-Orr is an Australian animal, dangerous as anything you'll find in the Outback.
Featured Image Courtesy of CrossFit