The holidays have come and gone in their normal whirlwind fashion, and that means two things for many athletes (myself included). One, the wheels are probably already spinning for 2019 plans and goals with both life and fitness. Two, sales are everywhere and with some extra holiday dough lying around, it's worth taking a look around at products you might need and want to save on, whether it be workout gear or equipment.
One company's sale that landed on my radar that is worth checking out is Under Armour's Semi-Annual Sale. This sale includes 1,000s of Under Armour's products and has things like shoes, apparel, and accessories for both men and women discounted pretty heavily.
If you're like myself, then Under Armour is one of your go-to companies for compression gear in warm and cold weather workouts. Personally, I love wearing Under Armour compression gear under my shorts in the winter to help me get warmed-up faster. Whether you're an Under Armour fan or not, this sale is worth checking out if you're in need of any form of workout gear.
Under Armour Semi-Annual Sale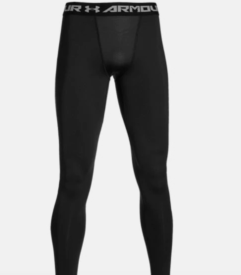 Under Armour Semi-Annual Sale
Need new workout gear, shoes, and the works? Check out Under Armour's massive semi-annual sale. 
This sale is running from December 26th through January 21st, so if you're not in need of something today, then bookmark this sale for a later date.
What Else Is New From Under Armour?
Outside of Under Armour's Semi-Annual sale, today is a pretty big deal for them because it marks the release day of their first ever CrossFit-specific training shoe:
The UA TriBase Reign.
For the last two weeks, I've been putting this shoe to the test in multiple workout styles. Under Armour already makes some pretty great training shoes depending on the sport, but I was skeptical of their first model designed specifically for CrossFit workouts. After all, how would it compare to some of the market's top models that have multiple versions?
Being honest, I was a little surprised by how well these shoes supported my workouts. I liked them best for agility and jumping focused movements. I wrote a full review on the UA TriBase Reign Training Shoes and I'd recommend checking it out if you're interested.
UA TriBase Reign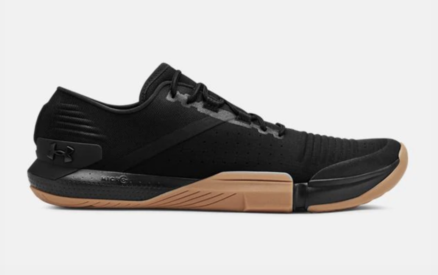 The Under Armour TriBase Reign offers a low-cut boot, and strong outer construction to withstand even the toughest workouts. 
In a cross training shoe snapshot,
The UA TriBase Reign model offers one of the lowest cut boots in cross training shoes
They have a strong outer construction
They offer Under Armour's signature TriBase outsole