Cross training shoes continue to grow in popularity among both serious and recreational strength athletes. These shoes are designed with versatility in mind and have become a staple for any weight bearing, jumping, and running workout. And while the term cross training shoe has become more prevalent than ever, the term is far from new.
The first ever cross training shoes could be argued to date back to the 1980s when Nike and Reebok both sought to build shoes designed for running, aerobics, and lifting in the same workout. Keep in mind, since then, cross training shoes have taken a much more niche turn, and shoes are now designed with very specific purposes even though they're technically a versatile shoe.
With constant new shoe releases, developing shoe technology, and a strong love for training and shoes (probably too strong), we thought it would be a great idea to build a cross training shoe guide. How do you decide what would be your best cross training shoe? Well, we can't tell you an exact shoe to purchase, but we can provide you with every detail possible so you can make the best educated choice for your wants and needs.
Cross Training Shoe Guide
In this article, we'll cover three specific features most commonly seen on cross training shoes. It's important to be up front now that no two shoes are the same, so yes, there will be some construction features that vary between models, but the main features that run standard across the board we'll be sure to cover in depth.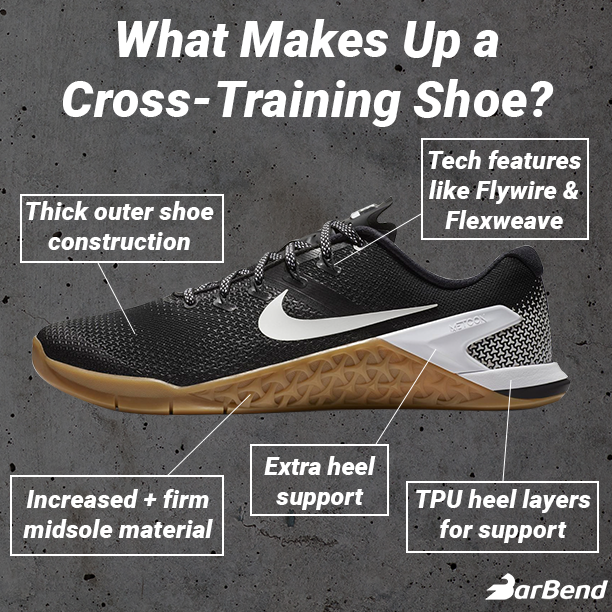 With an understanding of the below construction features, we're confident that after reading this article you'll have a much better idea of what type of cross training shoe you should consider.
1. Cross Training Shoe Heel Support
One of the biggest considerations buyers have when looking at cross training shoes is their heel support. The heel on cross trainers is one of the biggest defining construction traits that make them different from your standard sneaker. Often times, the heels on these shoes will be much firmer, which is great for weight bearing exercises, but not always the best for day-to-day wear.
A cross trainer's heel's materials often include materials also used in weightlifting shoes. Below are three materials that often make up the heel in cross trainers.
TPU (Thermoplastic Polyurethane) — Orange Material Below
High Abrasion Rubber — White Rubber That Sits Below the Orange
EVA Foam — White Layer Above the Orange TPU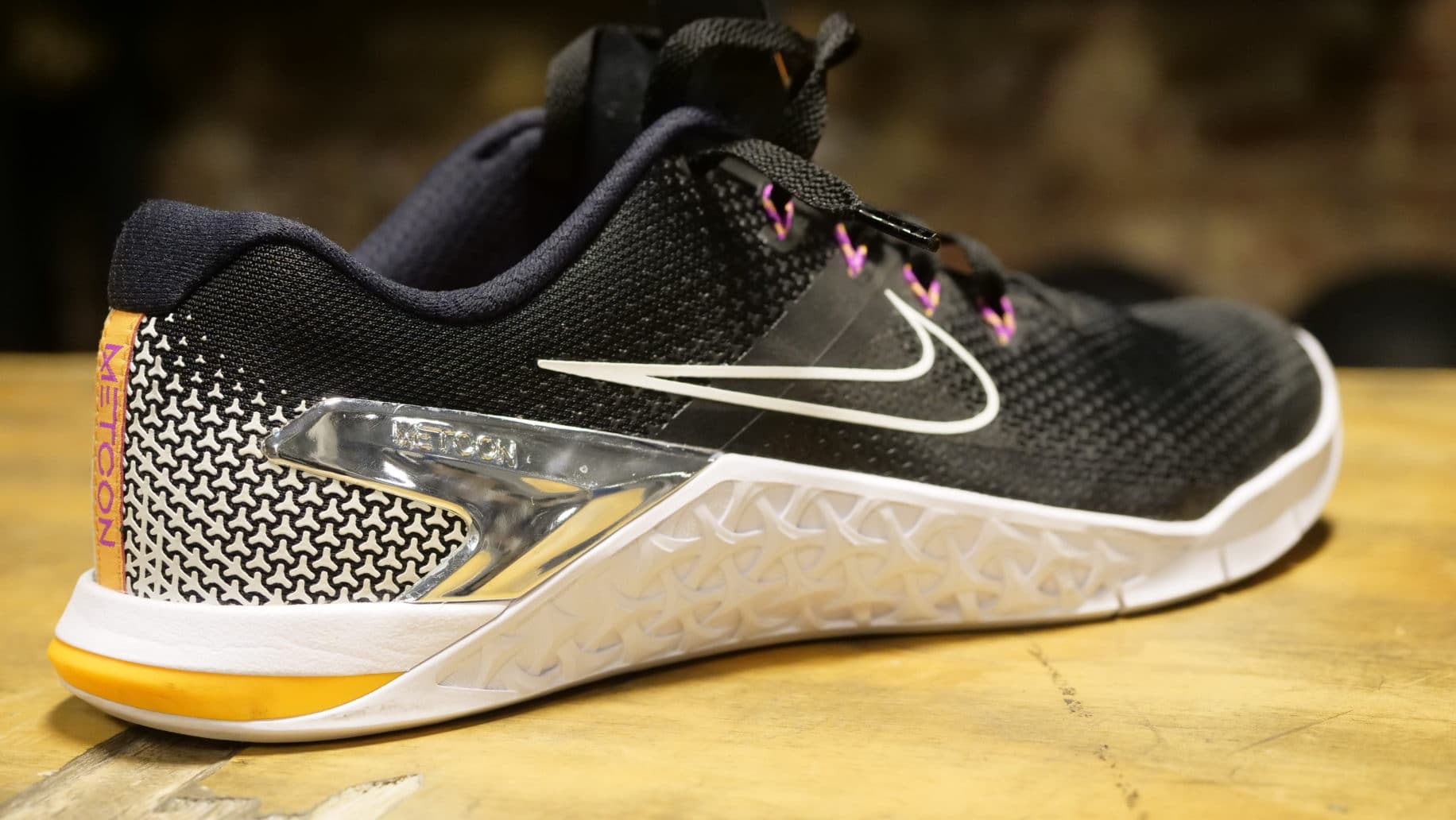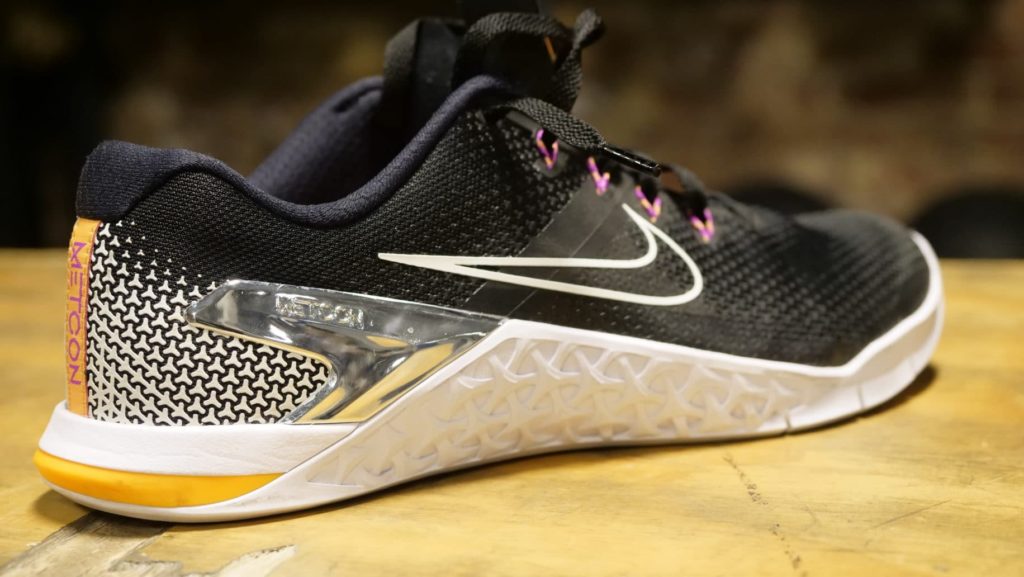 If you're a little confused about the material listed above, don't sweat it. TPU, the orange layer above, is a plastic layer and is very durable, lightweight, and resistant to compression. You'll see this material also used in popular weightlifting shoe heels, it's a plastic, so it's pretty easy to feel out and find on shoes.
The rubber outsole and EVA foam are also pretty easy to differentiate and are designed to provide natural reaction, but also resist compression. To test a shoe's foam's firmness on the midsole, you can simply press your finger into it to feel out how the shoe might respond to wear. Most rubber outsoles on cross trainers will be firmer, so they won't differentiate incredibly much.
Additional Heel Support
Another construction feature worth noting on cross training shoe heels is the additional support the provide. This is a pretty defining trait for these shoes that not only give them a construction difference, but also an aesthetic change. Since cross training workouts can be so varied with things like rope climbs and handstand push-ups, companies have tried to match these exercise's demands with increased heel support.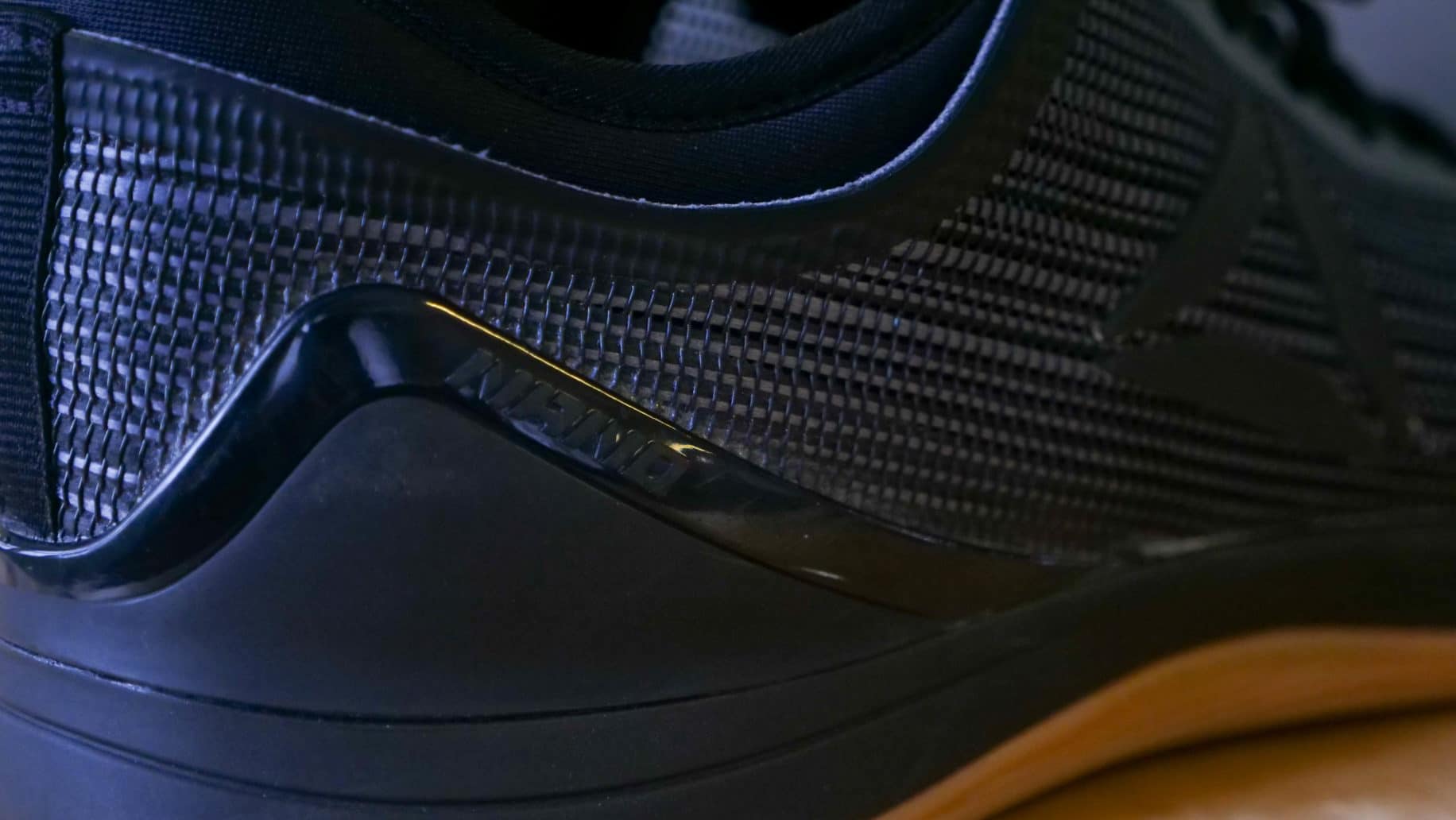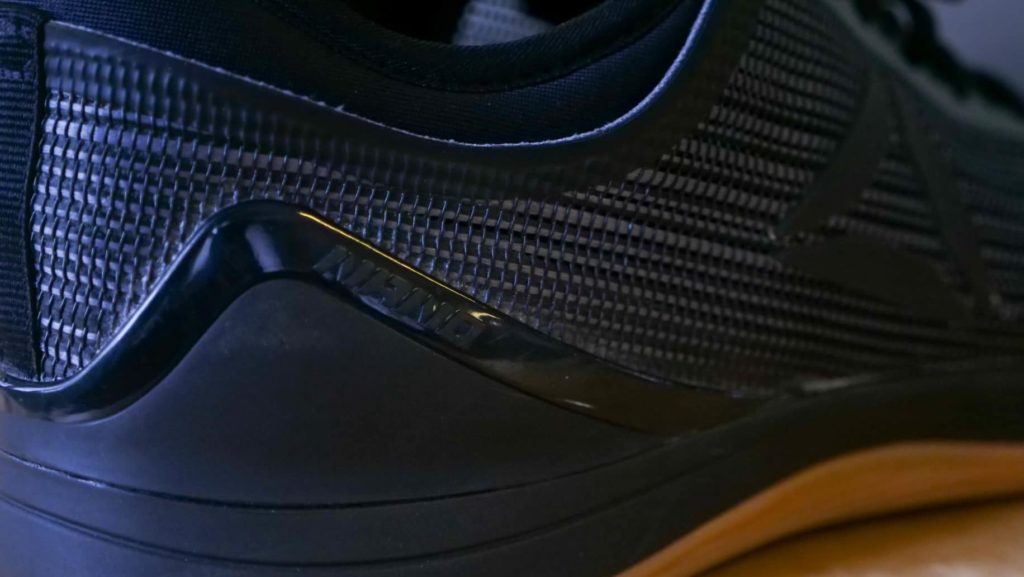 The additional heel support that is aesthetically different will often present itself as an extra layer of plastic on the shoes. For example, for Reebok, they have a heel cup, and for Nike, they use a heel clip. Both companies indicate that these plastic additions are designed to facilitate smoothness in handstand push-ups and to provide extra support in compound movements.
Outside of the visible plastic additions, most cross trainers provide ample support within the heel's boot. You'll be hard pressed to find a cross training shoe that doesn't have beefed heel support materials, so it's important to remember that while the plastic additions are nice, they're definitely not a make or break for a great cross training shoe.
Increased Midsole Materials
One final and smaller construction feature that comes on some cross training shoes is the increased midsole material. Unlike other sneakers, cross trainers have slightly more midsole material to provide grip for things like rope climbs and extra support for exercises like the squat.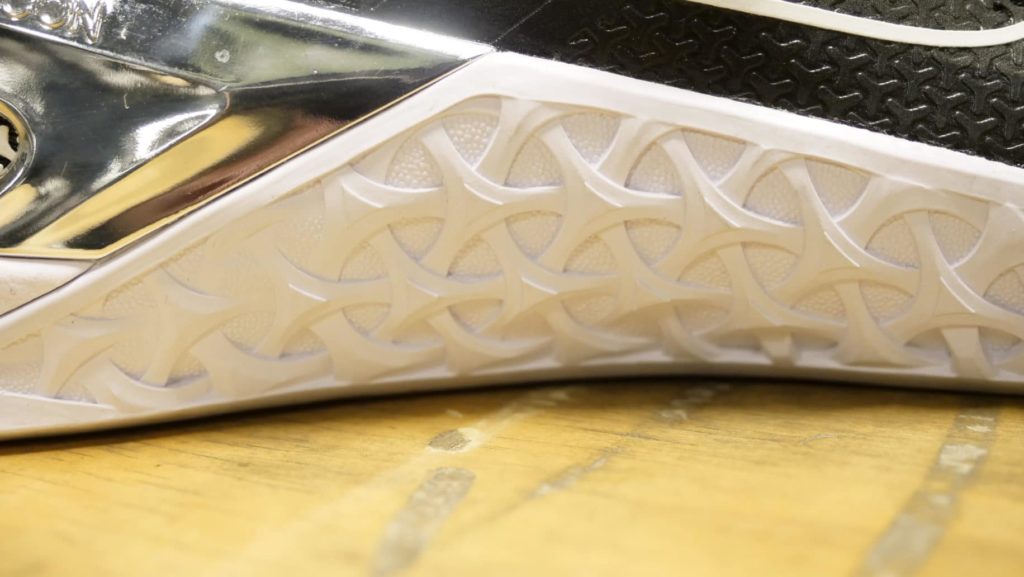 For many, this construction feature is minor, but if you find yourself using your feet a lot to squeeze various objects (ropes, med balls, etc) to assist in movements, then it's something worth looking into.
2. Cross Training Shoe Outer Construction
Besides the heel, we'd argue that the second biggest construction characteristic to consider is the outer construction. Okay, you found a shoe with a firm base, that's great, now can it last for a year or two of tough workouts? Well, that's a cross training shoe trait that the outer construction will be a strong indicator with.
Most cross training shoes will have multiple layers of material on their outer construction, and no two shoes are alike, so we can't provide a clean cut answer as to what every shoe's material will contain, although, we can provide you with some common material used.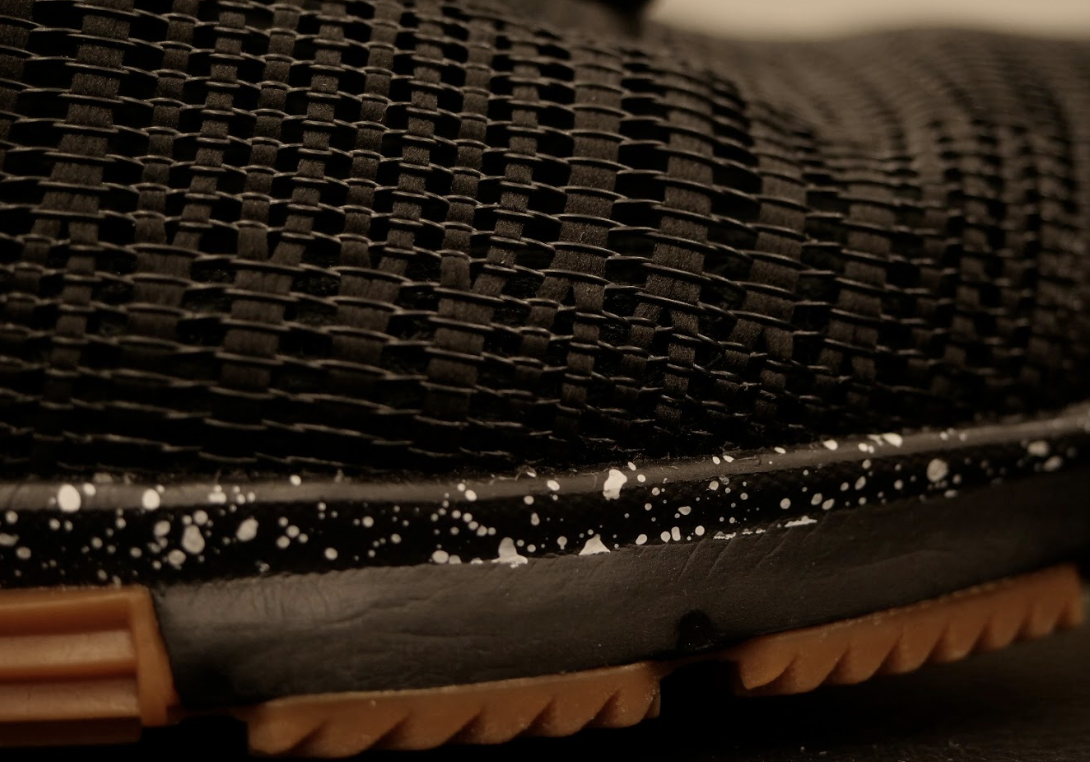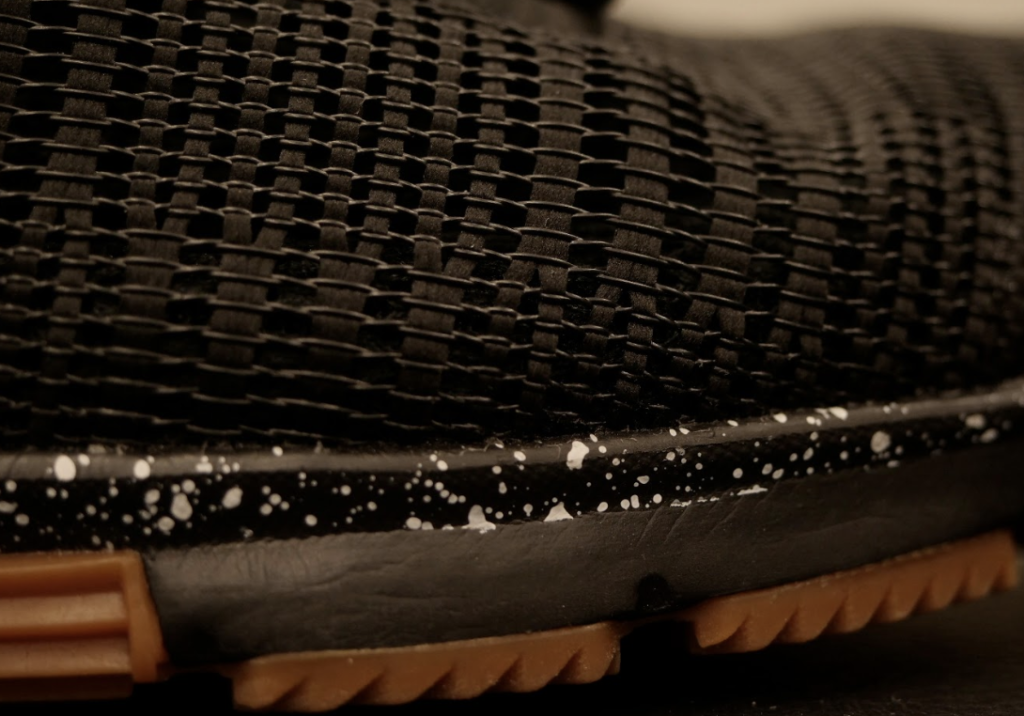 Synthetic Mesh
Textured Rubber
Flexweave 
CORDURA®
Flyknit
Dyneema
Nylon
Cloth Blends
The multiple layers are great for cross training shoes for a couple reasons. First, they increase the shoe's durability. Second, they're more resilient at resisting stretching out, which is a big deal when squatting, doing Olympic lifts, and jumping movements.
Our Advice: When you're searching at different shoes check out their outer construction and spend some time reading into materials. Every shoe tends to be made with durability in mind, but some materials do better with things like rope climbs or movements that cause a lot of friction on the shoe.
A great place to start is to check out our individual reviews on models because we test every shoe for these exact durability and construction attributes.
3. Cross Training Shoe Tech
Shoe tech isn't only relevant to sneakerheads and hypebeasts, in fact, we'd argue that if you're shopping around and doing your research, then you're somewhat of a sneakerhead without even knowing it (on top of being a conscious shopper!).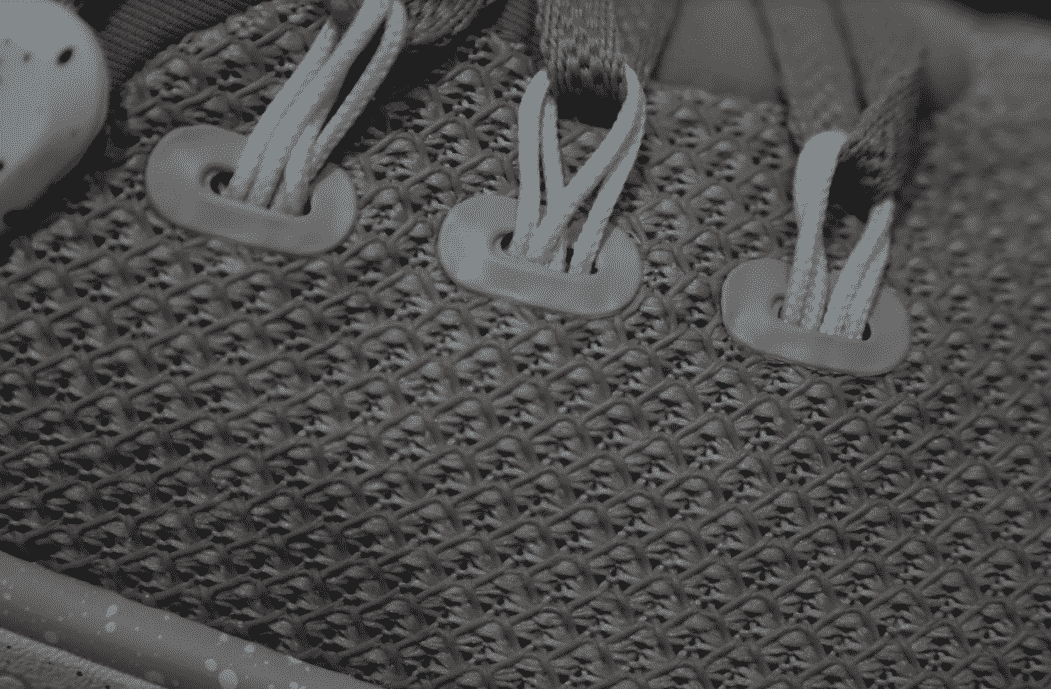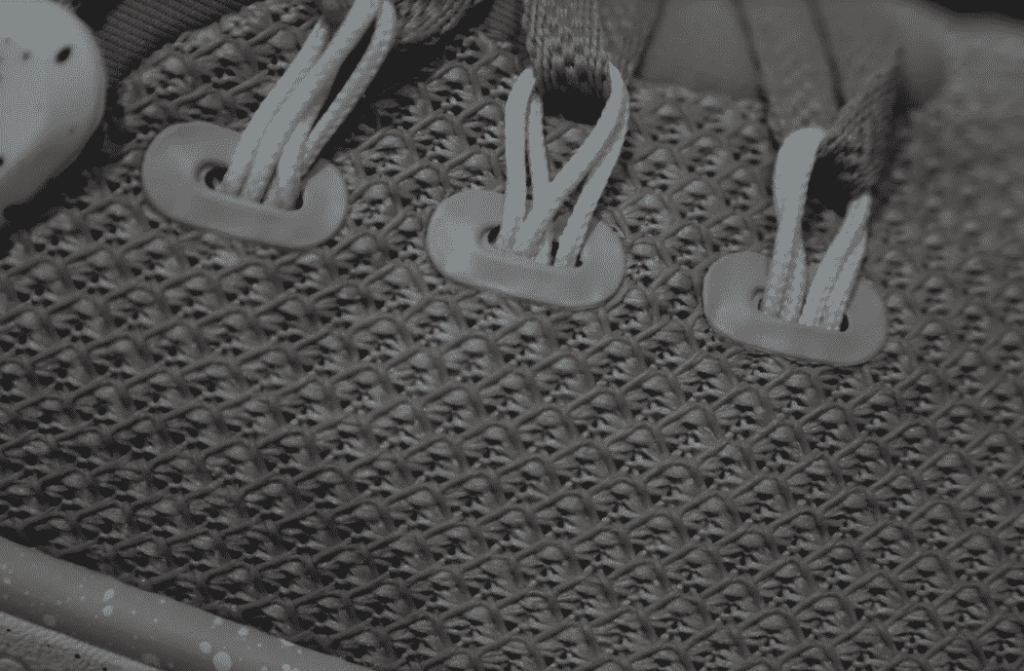 Cross Training shoes offer more tech than a lot of folks notice, or give them credit for. Tech can be things like Nike's Flywire and Flyknit, or Reebok's Flexweave, CORDURA, and Dyneema materials. All of these traits are individual to the shoe and are utilized to provide a specific response. For example, all of these materials will impact a shoe's long-term durability, breathability, and workout support.
Takeaway Message
Do your research. Cross training shoes continue to improve, and now, more than ever, we have a ton of models to choose from. We have cross training shoes designed to support big lifts and models designed for more running-focused workouts and day-to-day wear. If you're looking for a new pair of cross training shoes, then it would be wise to make a list of your top needs, then match them with what the shoe's construction promises.