Niacin, commonly referred to as Vitamin B3, is a water-soluble nutrient that aids in our cell's energy system. Basically, niacin helps turn carbs, fats, and proteins into energy that your body can use. It's naturally present in many foods, including poultry, beef, fish, nuts and even marinara sauce, and most folks with well-balanced diets will meet the Recommended Dietary Allowance as established by the Food and Nutrition Board at the Institute of Medicine (1). As the richest sources of niacin are meat and fish, folks following vegetarian or vegan diets may be on the lower end of niacin intake (and Vitamin B in general), and may investigate upping their B3 levels with supplements.
As a supplement, niacin may be effective for improving cholesterol, as some research points that it could play a role in lowering "bad" cholesterol while raising "good" cholesterol (2). Additionally, there is some evidence that says niacin may also be good for skin health, though more studies are needed (3). Some early research suggests that lower levels of niacin may result in Before adding niacin to your daily supplement regimen, you should consult with a doctor – high doses of niacin may come with some side effects including nausea and a red, tingling sensation known as the niacin flush (4). If niacin is right for you, there are a lot of supplements available on the market. With so many options, it's important to know the differences between the available products.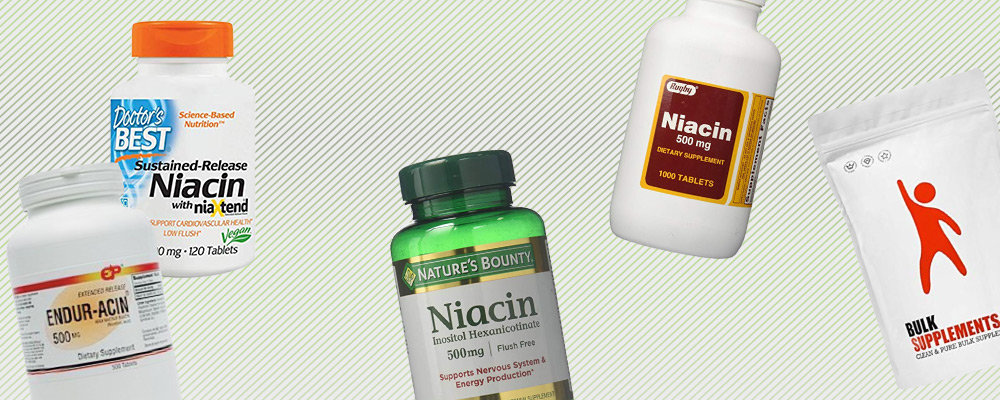 Best Fast-Acting Tablet
Rugby Niacin Tablets
Pros:
Each bottle contains 1000 tablets at a cost of around 2 cents per serving. An affordable product that should last a while. 

This is a relatively straightforward product, as the inactive ingredients listed on the bottle are used to help the tablet keep its structure.

Most reviewers note that they're able to note the niacin kicking in very quickly, since there's no extended or slow release mechanism.
Cons:
Since there's no attempt to mitigate the niacin flushing, some folks found the warmth of the flushing sensation a bit uncomfortable.
Best Flush Free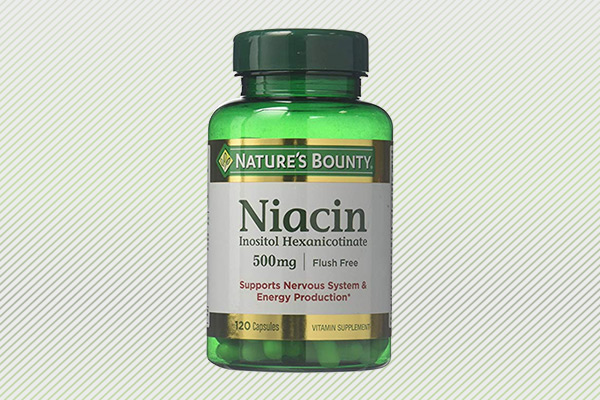 Nature's Bounty Flush Free Tablets
Pros:
A lot of reviewers noted that after experiencing facial flushes while using other niacin products, the flush decreased greatly or altogether with Nature's Bounty. 

Avoiding facial flush may be convenient if you intend to take this supplement in a public setting. 

Tablets are easy to swallow.
Cons:
Nature's Bounty uses gelatin in their capsules, meaning these are not vegan-friendly.

Because inositol is added into the capsule, there's only 400mg of niacin in each capsule. 
Best Bulk Powder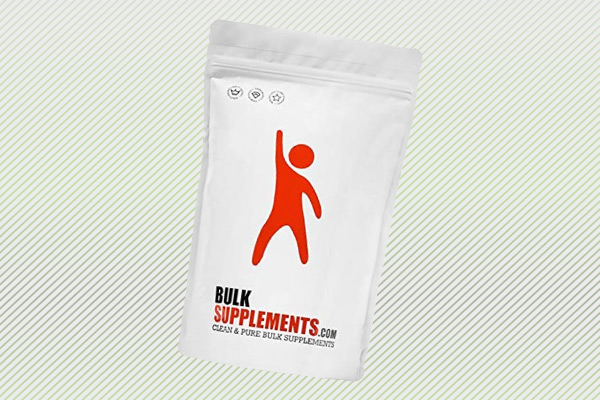 BulkSupplements Pure Niacin Powder
Pros:
The only ingredient listed on the packaging is niacin, making this among the purest forms of niacin on the market.

At a very competitive price per 500mg serving, this is one of the most affordable ways to get your daily doses of niacin. 

Since it comes in powdered form, it's possible to measure out specific sizes of niacin if there's a need to change your dosing. 
Cons:
Depending on your routine, measuring out a powdered supplement and drinking it down can be a bit time consuming. 

Some folks noted the powder has a bit of a bitter taste, so drinking it straight down with water may not be the most pleasant experience for all. 
Contender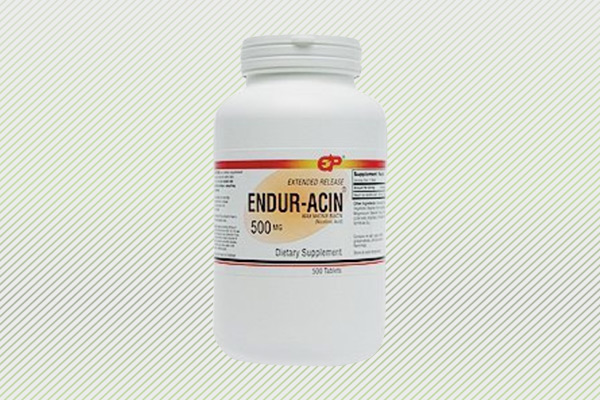 ENDUR-ACIN Extended Release
Pros:
For folks who are looking to avoid niacin flush or who've suffered from stomach pain when taking vitamins in the past, ENDUR-ACIN may be a great option. 

The vegetable waxes, formulated from rice bran or palm wax, is intended to slow the release of niacin. 

Tablets are fairly small and easy to swallow, making them a convenient delivery method. 
Cons:
Compared to some of the niacin products on our list, ENDUR-ACIN checks in as one of the more expensive brands.
Best Value Slow-Release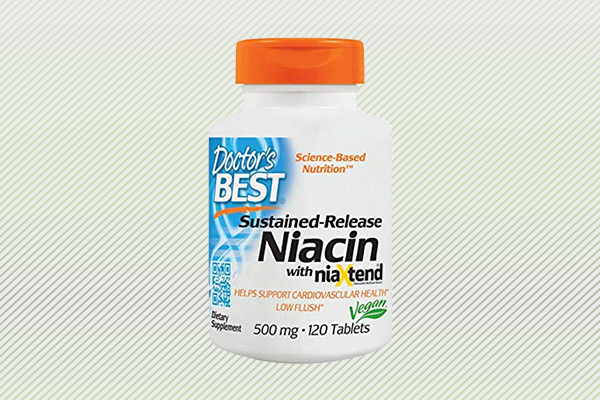 Doctor's Best Niacin
Pros:
Checking in at a bit less than a dime per tablet, these slow-release tablets are quite competitively priced. 

Doctor's Best tablets are Non-GMO, Gluten Free and Vegan-friendly. 

These tablets are designed to allow users to enjoy the benefits of niacin while avoiding the niacin flush that many folks find uncomfortable. 
Cons:
With only 120 tablets per bottle, each container may not last all that long. 
Methodology
Niacin may be an effective way to improve cholesterol health and help your body process energy effectively. However, before introducing any supplement into your diet, it's wise to consult with a medical professional about what may be the best option for your needs. With niacin in particular, there are a few features you'll want to consider before investing in any one product.
Niacin Flush
Niacin flush refers to the flushed sensation a lot of people experience when taking niacin. This red feeling is often described as a stinging sunburn that lasts for anywhere from a few minutes to a few hours, depending on a number of factors. Some people enjoy the feeling, perhaps finding comfort in the feeling that it's working. Others, however, look to avoid this flushed feeling, and so take lower doses or find extended release versions of niacin that slow the rate at which niacin is absorbed by the body.
Purity
When shopping for any vitamin or supplement, it's great to look for as pure a product as possible, avoiding artificial flavorings or additives. In that vein, take a look at all the ingredients listed.
Powder or Pill
For some folks, powdered niacin may be more affordable or versatile, as it's easier to adjust the serving amount. For others, however, taking a pill may be far more convenient. Think about your routine and when you intend to take niacin and plan accordingly.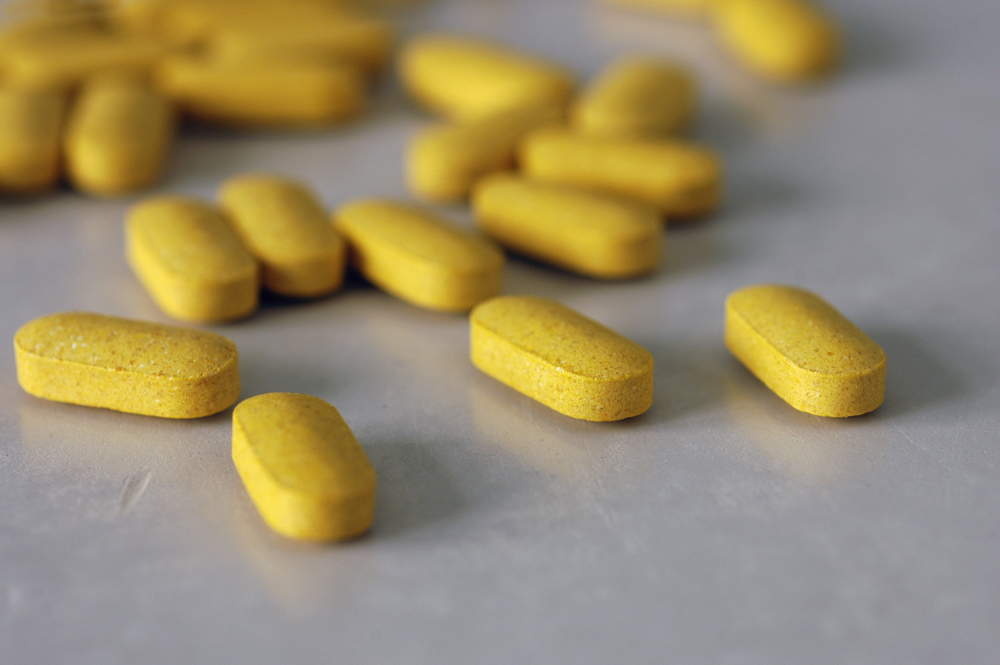 BarBend Tips
Before starting on a niacin regimen, check in with a medical professional to make sure it's a good option for you.

If you know you'll be taking a steady amount of niacin, it may be worth investing in the more expensive slow release pills to avoid the niacin flush.
Niacin, or Vitamin B3, has a lot of potential benefits for folks, particularly those trying to keep their cholesterol in check. Before investing in a tablet, capsule, or powdered form of this supplement, consult with a medical professional.
References
Office of Dietary Supplements – Niacin. Nih.gov. https://ods.od.nih.gov/factsheets/Niacin-HealthProfessional/#h2. Published 2017.
McKenney J. New Perspectives on the Use of Niacin in the Treatment of Lipid Disorders. Archives of Internal Medicine. 2004;164(7):697.

Damian DL. Photoprotective effects of nicotinamide. Photochemical & photobiological sciences : Official journal of the European Photochemistry Association and the European Society for Photobiology. 2010;9(4):578-585.

Kamanna VS, Kashyap ML. Mechanism of action of niacin. The American journal of cardiology. 2008;101(8A):20B-26B.
‌
‌