In a world where popular culture has demonized the much maligned carbohydrate, folks who understand exercise know the truth: that carbs are great, and they're fundamental to a good workout. Many gym goers follow a kind of two-tiered approach to workout nutrition: eat fibrous carbs when you're hours away from a workout and fast digesting carbs around and during your workout. This way, energy levels stay steady except for when you want some energy: during exercise. If you're looking for ways to get some fast-digesting carbs, these are your best bets.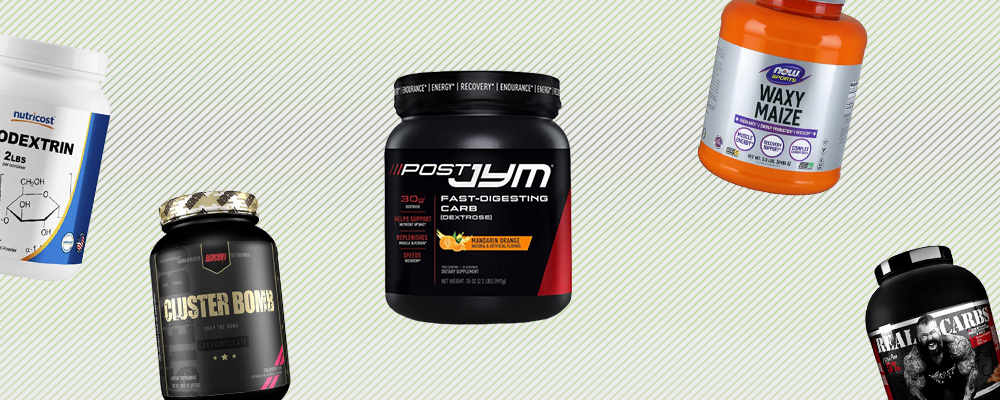 Best Tasting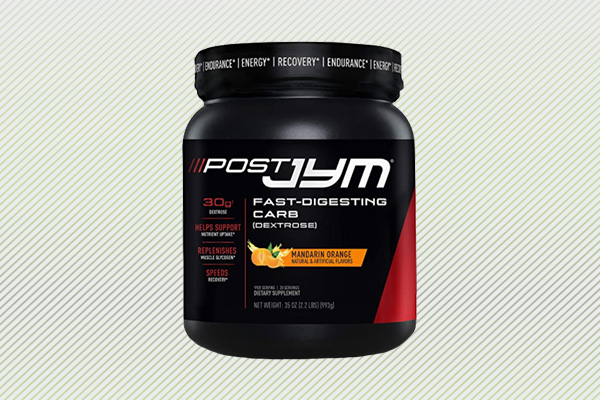 Available In Six Flavors
Jym makes some of the best tasting supplements on the market, and Post JYM is available in six tasty flavors. The ingredients are pretty simple: it's just dextrose with flavors, sweeteners, and colors, but it certainly gets the job done and works as a delicious, no frills product you can take before, during, or after a workout.
Pros
This is the best tasting carb supplement on the market.
The ingredients are simple and the carbs come entirely from dextrose, which is often preferred by athletes as it's the form of glucose best used by the body.
Cons
The product contains artificial flavors, colors, and sweeteners, which some people may want to avoid.
Best Waxy Maize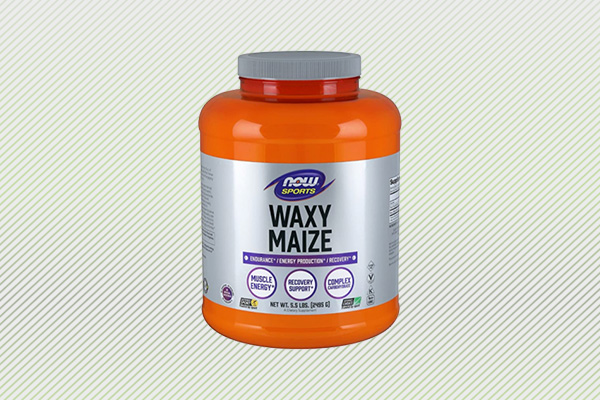 All Natural, Unflavored, and Rigorously Tested
If you're looking for waxy maize, NOW Sports has an inexpensive option that has also undergone surprisingly rigorous testing, carrying certifications from both Informed Choice and Informed Sport, which ensure the product contains no banned substances. There's just one ingredient — waxy maize — so the product is also free from artificial flavors and sweeteners.
Pros
Waxy maize is even higher (90%) in amylopectin than most competitors. This complex starch might help with protein absorption and fatigue reduction.
The product carries certifications from Informed Sport, guaranteeing it to be free from banned substances, plus it's certified vegan, kosher, and non-GMO.
Cons
Waxy maize is flavorless, so it's easy to add to shakes but it's underwhelming to drink on its own.
Research is conflicting with regard to how effective waxy maize is when compared to regular glucose and dextrose.
Best HBCD Supplement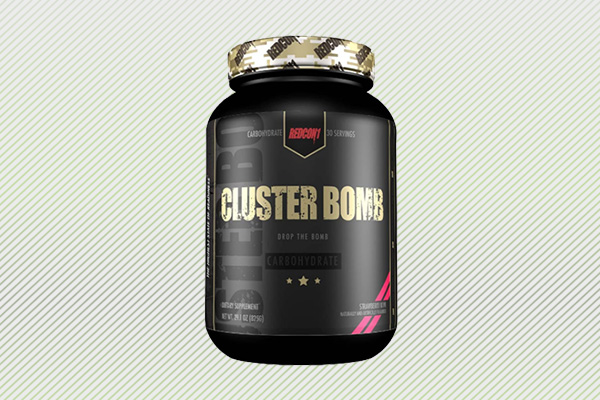 Fast Digesting, Great Tasting
Highly branched cyclic dextrin is the intra-workout carb of choice for many athletes because some research has linked it to better levels of endurance. If you're convinced, Redcon1's Cluster Bomb has the best balance of price to taste to effectiveness. Available in two flavors or in unflavored if you're wary of sweeteners, the ingredients are nothing but HBCD, flavorings, and a little silica to help it flow.
Pros
The product is available in Grape, Strawberry Kiwi, or Unflavored.
This supplement is third party tested and certified by Stack3d and Nutravigilance.
These carbs may be more useful for endurance-based workouts than dextrose and they may produce more rapid gastric emptying.
Cons
The flavored versions do contain artificial flavors and sweeteners.
Some say this product doesn't mix as well as it could, perhaps because it doesn't contain lecithin.
Best Value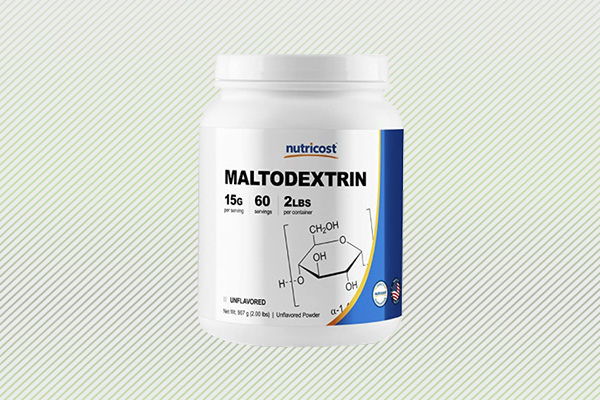 Nothing But Maltodextrin
Plain old maltodextrin is about the cheapest carbohydrate powder you can get and Nutricost, true to their name, produces some of the lowest cost supplements on the market. In addition to the product being non-GMO — somewhat noteworthy given maltodextrin is usually sourced from corn and rice — it's third party tested for label accuracy and potency.
Pros
Nutricost gets all their supplements third party tested for label accuracy.
There are no artificial flavors or sweeteners added, here.
This product offers great value.
Cons
The product is unflavored and unsweetened, so if you prefer your carbs to taste like juicy strawberries or dark chocolate, you're out of luck.
Best Whole Food Carb Supplement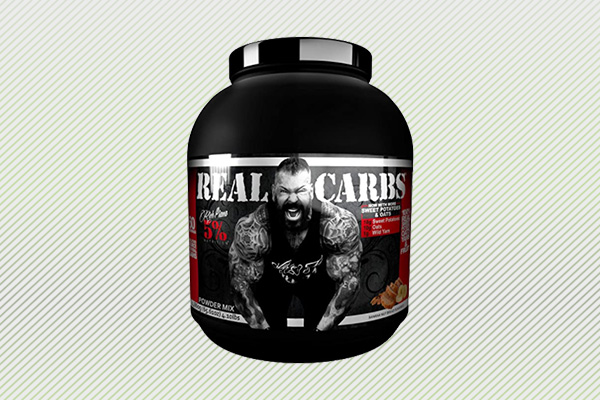 Carbs From Real Veggies
"You should be eating tangible ingredients throughout the day anyway, we just made it easier for you and your active lifestyle." That's a compelling message on the tub for the late Rich Piana's carb supplement, which is made from sweet potato, yam, oats, and blueberry powder. These are carbs that provide phytonutrients and fiber, and they're slow digesting as well.
Pros
This supplement is largely made with whole foods, delivering nutrients and 3 grams of fiber along with energy.
The carbs are slow digesting, so they're ideal if you're not after a big energy spike.
Each scoop delivers over a day's worth of Vitamin A.
Cons
The ingredients include the artificial sweetner sucralose, which helps with flavor but it does mean the product isn't all natural.
BarBend Tips
Many athletes like to have both protein and carbs in their workout shakes, while others are content with just the carbs. While protein or amino acids might be useful for preserving muscle mass, keep in mind that your total daily intake of calories, protein, carbs, and fat is what really makes the difference with your physique.
Fruit juice, Kool-Aid, Gatorade, and most drinks that aren't water or tea contain plenty of liquid carbs as well.
Many athletes have taken an interest in highly branched cyclic dextrin (HBCD), also called cluster dextrin. Some studies have found there's some evidence that this type of carb digests more quickly and supplies glucose for a longer period of time when compared to other liquid carbs, potentially making this a better option for longer workouts.(1)(2)(3) For now, we need more evidence.
The amount of carbohydrates you need in a day depends heavily on your height, weight, and activity level, but most active people who track their intake have about 50 to 65 percent of their total calories from carbohydrates. In a workout shake, one might have anywhere from 20 to 100 grams of carbs.
Wrapping Up
No matter what your preferences are, we think we've put together a solid list of the best carb supplements on the market. Use them wisely and you'll have more energy and better workouts than ever. Just remember to chat to your doctor before making any big changes to your nutrition or supplement regimen.
References
1. Shiraki, T et al. Evaluation of Exercise Performance with the Intake of Highly Branched Cyclic Dextrin in Athletes. Food Sci Technol Res. 2015;21(3):499-502.
2. Takii H, et al. Enhancement of swimming endurance in mice by highly branched cyclic dextrin. Biosci Biotechnol Biochem. 1999 Dec;63(12):2045-52.
3. Furuyashiki T, et al. Effects of ingesting highly branched cyclic dextrin during endurance exercise on rating of perceived exertion and blood components associated with energy metabolism. Biosci Biotechnol Biochem. 2014;78(12):2117-9.