For folks looking to reap the protein-rich benefits of peanut butter while cutting out some of the calories and fats associated with it, powdered peanut butter may be an alternative worth exploring. Made by roasting peanuts, pressing natural oils out of them, and grinding them into a powder, powdered peanut butter contains far fewer calories and upwards of 80% less fat than typical peanut butter.
Aside from its nutritional profile, some folks find powdered peanut butter to be easier to use in smoothies or baking than typical peanut butter. Many powdered peanut butters take the form of creamy, spreadable butters simply by adding water and stirring. We rounded up some of the top powdered peanut butters on the market, taste-tested, and compared them.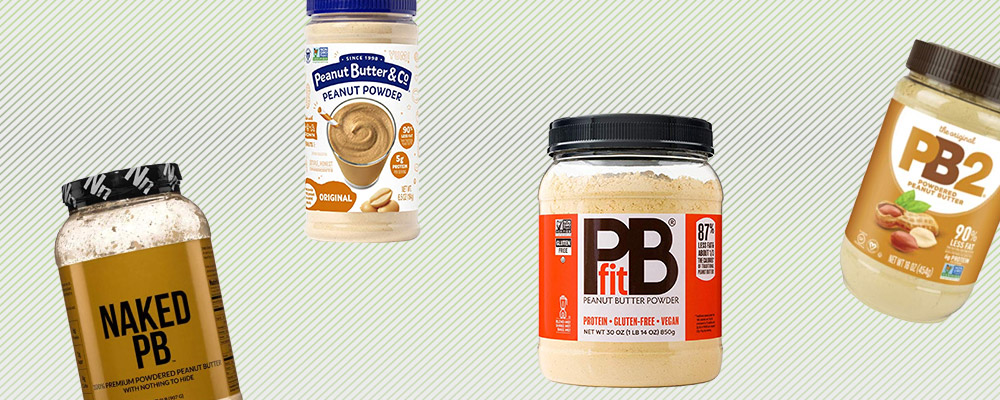 Editors' Choice: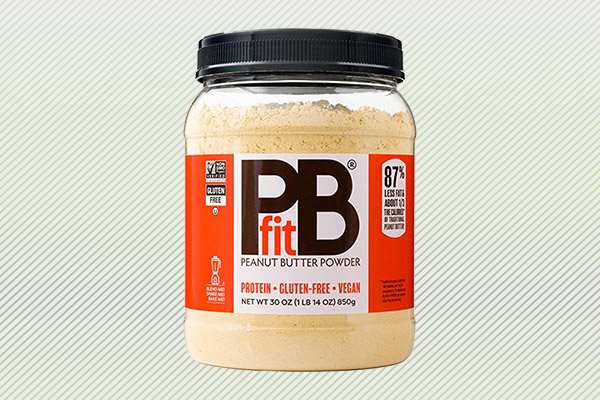 PB Fit
Pros:
PB Fit had the highest marks for taste among the PBs we reviewed. It utilizes a great mix of sweet and salty to give a rich, full flavor. 

This powder was very easy to mix into a butter, as it only took a bit of water and less than a minute of stirring to end up with a creamy peanut butter.

On a cost per ounce basis, PB Fit is among the most competitively priced powdered peanut butters among those we reviewed.

Each 16g serving contains 70 calories, 8g protein, and 2g total fat.

Also available in pumpkin spice and sugar free varieties. 
Cons:
Note that although the Nutrition Facts indicates a comparatively high 8g protein per serving, the serving size is 16g, which is also higher than most competing brands.

Includes added coconut palm sugar and salt for flavor. 
Contender: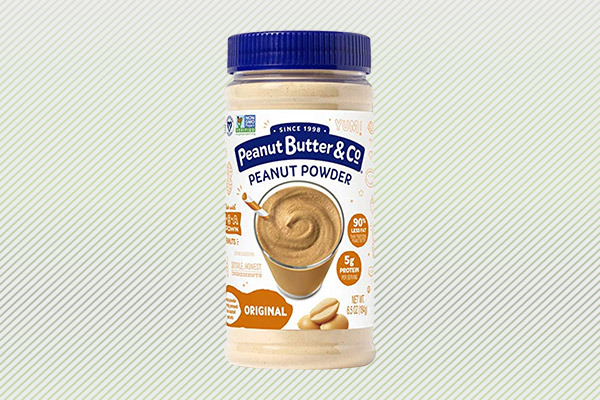 Peanut Butter & Co. Peanut Powder
Pros:
This powder turned into peanut butter more quickly and easily than most of the other powders on our list. Just a quick stir with a spoon and the powder magically took the form of creamy peanut butter. 

From a texture stand point, the end result of this powder was our top pick, making it an excellent option for snacking.

Each 12g serving contains 50 calories, 1.5g total fat, and 5g protein. 

Peanut Butter & Co. is a 100% family owned company that makes their products with peanuts grown on their own farm in northeast Arkansas.

Available in six different flavors, including a no sugar added option.
Cons:
From a taste standpoint, this peanut butter was quite delicious, but did seem a bit sweeter than some of the other options. Admittedly, this may not be a con for all parties!

From a cost perspective, Peanut Butter & Co.'s powder is a bit pricier than some of its competitors. 
Also Consider: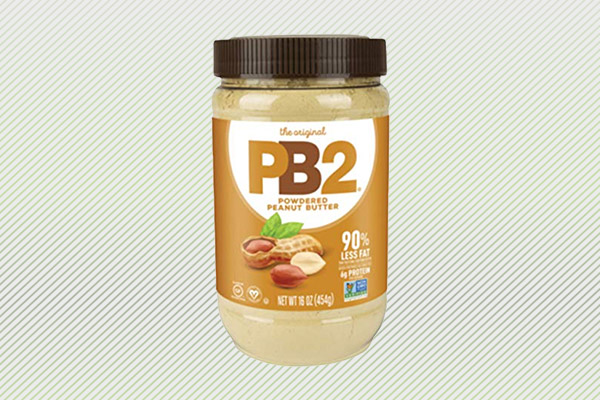 PB2 Powdered Peanut Butter
Pros:
PB2 has a slightly thicker texture than most conventional creamy peanut butter, but it mixed with water very quickly.

This is a very delicious peanut butter, offering an excellent blend of sweet and salty. 

Each 13g serving contains 60 calories, 6g protein, and 1.5g fat. 
Cons:
It took a bit more water to reach a desirable consistency with this powdered PB compared to some of its competitors. 

Includes added sugar and salt.
Best for Shakes: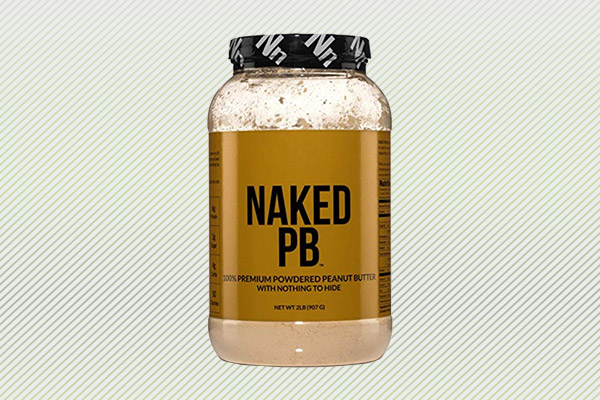 Naked PB
Pros:
Each 12g serving contains 50 calories, 6g protein, and 1.5g fat.

The only ingredient listed on the bottle is crushed roasted peanuts.

There's extensive information about the amino acid profile of this powder available on the bottle, which may be great for folks who are particular about what they put in their body.

The relatively neutral flavor profile will not overpower any other ingredients in your shakes or baked goods.
Cons:
Though this powder does mix into a relatively creamy spreadable with water, the lack of salt and sugar makes for a much less pronounced taste compared to some of the other brands we tried. 
Methodology
Powdered Peanut Butter is an often tasty and easy-to-use substitute for conventional peanut butter. Attractive in part because of its comparatively low fat and caloric content, powdered PB has become increasingly popular in the last few years. In comparing powdered peanut butter options, we considered a few key features.
Taste
If you're simply looking for a powdered peanut based protein to add to health shakes and smoothies, the taste of a given brand may not be as important as its nutritional profile. However, if you're looking for an alternative to traditional peanut butter for use in snacking or as a topping, then you'll probably want one that adds a bit of sugar or salt. While Peanut Butter & Co. was the sweetest, PB Fit was our overall choice for best taste.
Texture
As with taste, this will be less important for folks who are only planning to use powdered PB in shakes. But if you're looking to use this as a substitute for peanut butter, you'll want a powdered PB that mixes easily with water and resembles the creamy texture of peanut butter. Unfortunately, no powdered PB really mirrors the crunch of a a chunky peanut butter.
Calories
If you're looking to cut some calories from your diet but can't bare to part with peanut butter, powdered PB may be a good option for you. Take a look at the Nutrition Facts to figure out how many calories are in a serving size.
Fat
Most powdered peanut butter contain about 80 to 90% less fat than typical peanut butter. However, this dearth of fat is not entirely a positive, as some research shows the natural occurring fat in peanuts, oleic acid, may have some health benefits.
Serving Size Beware
While you're looking at competing containers of powdered peanut butter, pay special attention to the serving size listed under Nutrition Facts. While most bottles will say the serving size is 2 Tbsp, a closer look reveals that not all 2 Tbsp servings are created equally, with figures ranging from 12g all the way to 16g.
Cost
To determine how to get the most bang for your buck, divide the total cost by the number of ounces. This will give you a sense of the cost per ounce.
BarBend Tips
When you're mixing up powdered peanut butter with water to form a creamy topping, start light on the H2O. You can always add more water to reach a desired texture or level of creaminess.

If you're turning to powdered peanut butter as part of an attempt to lose weight, here's a gentle reminder that regular exercise and sleep can help nudge you toward your fitness goals.
Powdered Peanut Butter is a less-caloric, but, some would argue, equally tasty substitute for conventional creamy peanut butter. If you're looking to cut down on calories but are a peanut butter fanatic, this lower calorie option may be worth considering.