Staying consistent in a workout schedule can be tough at times when life gets busy, which is one reason why owning home gym equipment can be beneficial for progress. Bowflex home gym equipment is designed to provide lifters with full body workouts, while not breaking the bank. In this article, we'll be taking a deep dive look at the Bowflex PR1000, which is one of their most popular, and versatile pieces of equipment.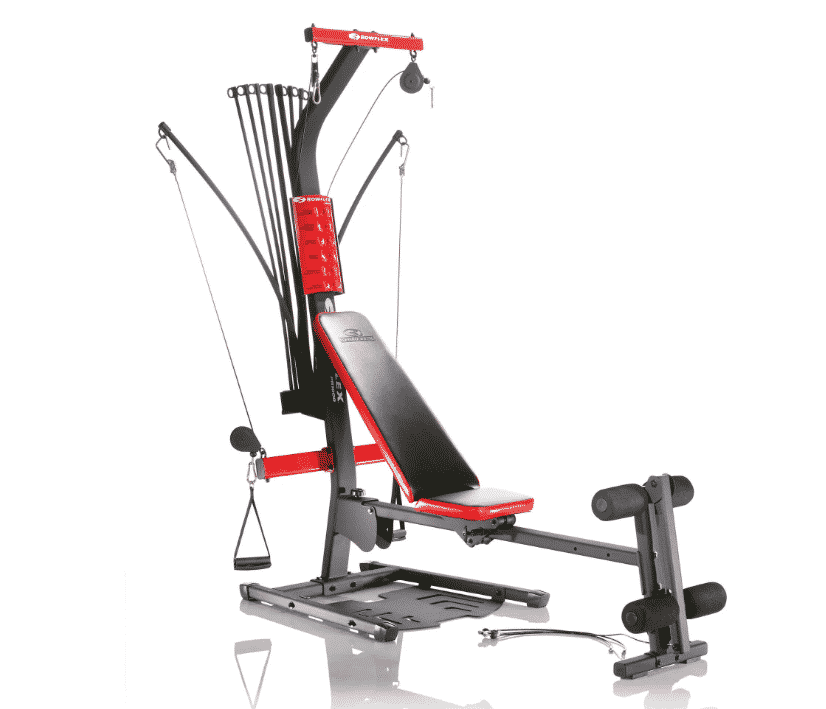 Image courtesy Bowflex.com.
Will this machine benefit the serious strength athlete? It could to an extent, but more times than not, these are great options for beginning lifters, or those looking for at home maintenance work. Check out all of the Bowflex PR1000's specs below.
[Looking for the best home gym for you? Read here and check out our full rundown of the top equipment for your needs!]
Bowflex PR1000 Key Specs and Features
The Bowflex PR1000 comes with a few key features that are worth pointing out. For starters, this machine allows a lifter to perform over exercises, which is a sufficient amount for achieving a full body workout. In addition, you can be as creative as you'd like with the tools they provide, so in reality, you may be able to do much more than 30.
The only downside that comes with these multiple exercises is the lack of in-depth instructional videos Bowflex provides. If you're brand new to working out on a Bowflex, then you'll have paper instructions with this machine, but most likely have to find instruction videos from an external source such as YouTube.
[ The Bowflex PR1000 scores well on Barbend's 2019 Best Home Gyms Roundup ]
Shop Bowflex PR1000 HERE.
Another key feature of the PR1000 is how it's equipped with power rods instead of your standard free weights, which is good for a few reasons. First, they're relatively low impact on the body, and can save someone additional joint stress free weights can entail. Second, this machines provides a lifter with up to 210 lbs of resistance; this is both a good and bad thing. On the positive side, this will be plenty for the beginning lifter, but on the negative, a weathered strength athlete may find that the 210 lbs isn't enough.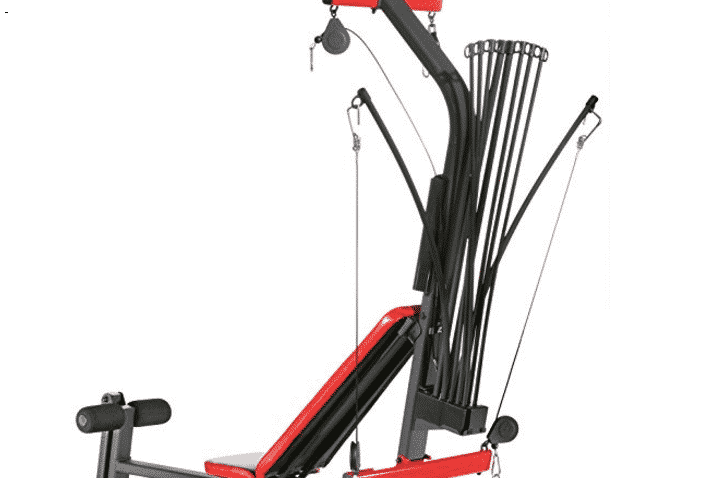 Third, the power rods come with a 5-year warranty, so there's not an immediate durability concern. Lastly, they don't weight a lot so transporting the machine is much more feasible that some of the standard weight stack machines.
Pros
Power rods are easy on joints and have 5-year warranty.
Frame has a one-year warranty.
Up to 210 lbs of resistance.
Allows you to perform over 30 exercises.
Cons
Advanced lifters may need more resistance than the 210 lbs.
Lack of in-depth video tutorials.
[Learn why Bowflex's treadmill topped multiple categories as the all-around best treadmill!]
Is the Bowflex PR1000 Versatile?
As mentioned above, this piece of equipment allows you to perform 30 different exercises. This is a sufficient amount for a full-body workout, while also providing enough options to really hone in on certain body parts for bodybuilders or body part oriented workouts. Plus, you can get creative as you'd like with movements and the space you have available.
Below are a few examples of the major muscle groups and exercises you can perform on the Bowflex PR1000 to get a full-body workout.
Legs: Leg extension, curl, and kickback
Chest: Flat, incline, and decline press
Back: Lat pulldown, row, lower back extension
Arms: Bicep curls and tricep pushdown
Shoulders: Press, delt raise, shrugs
Core: Ab crunch, trunk rotation, and oblique crunch
One of the last features that makes the Bowflex PR1000 versatile is the amount of space it takes up. It's relatively small for the amount of versatility it offers. The minimum dimensions for this machine are 100 x 78 inches, so it could be a good fit in a variety of spaces such as an apartment, garage, or basement.
Bowflex PR1000 Ease of Use
The Bowflex PR1000 has been around for many years, and is often regarded as one of Bowflex's standard machines. It's a little more basic than other advanced models they offer, which could make it beneficial for a variety of home gym users.
For starters, the machine is useful for the workout beginner who may not have an exact goal in place other than getting into shape, and gaining strength. The machine has a simple design with easy to use adjustable settings in a majority of the areas to guide a workout newbie through a full body workout.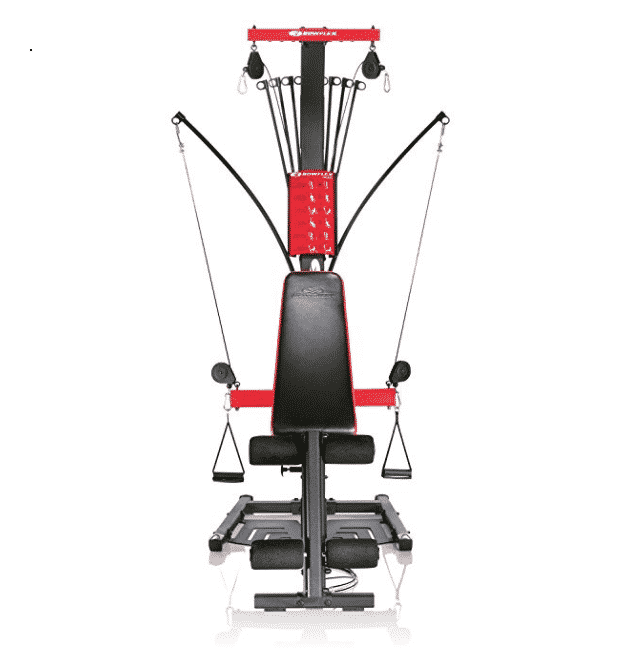 In addition, it can be a useful tool for someone who wants to maintain their progress, or achieve a quick at home circuit workout. Since it's a little more simple in design, then its ease of use increases. This makes achieving a workout with a good full body flow to it a little easier. Some machines are larger, and slightly more advanced, so it can be a nuisance to readjust settings every time you progress through exercises.
Bowflex PR1000 Price
The price for the Bowflex PR1000 usually starts at around $599.00. Personally, I think this price is pretty fair for what this home gym equipment has to offer. It's simple in design, versatile, and durable. In addition, it takes up a minimal amount of space, so a variety of users can own it.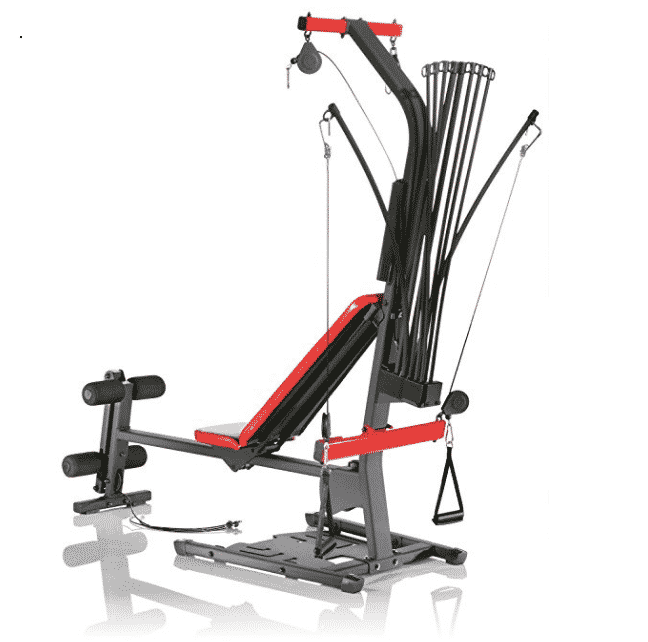 Bowflex PR1000 Warranty
One of the positives that comes with the Bowflex PR1000 are its various warranty perks. Bowflex power rods come with a five year warranty, and can be replaced due to any durability, or wear and tear issues. The frames of the machine has a one year warranty, and the additional parts 60 days. In addition, if you buy from Bowflex directly, then you have the ability to return equipment 6-weeks post-purchase for any reason.
Wrapping Up
The Bowflex PR1000 is a piece of home gym equipment that allows a lifter to perform up to 30 different strength building exercises. It provides up to 210 lbs resistance, which could be ideal for the beginning gym-goer, or someone who needs a quick maintenance workout. This machine may not be the best for the advanced strength athlete, but it definitely holds its own for providing a simple and versatile workout approach.
If you're someone in need of a space saving piece of home gym equipment that won't break the bank, then the Bowflex PR1000 could be a good fit for you.
Other Great Home Gym Reviews
Looking for Some Other Equipment? Read These Reviews to Build Your Best Home Gym