We receive free products and receive commissions through our links. See
disclosures page
.
Home gym equipment is useful for anyone who's looking to achieve a full workout at home, or have equipment readily available to maintain their current fitness level. Bowflex is one of the leaders in home gym equipment, and designs versatile equipment for multiple levels of fitness. Since their beginning, Bowflex has constantly innovated their models to match multiple fitness needs.
In this article, we'll be taking an in-depth look at the Bowflex Extreme 2 SE Home Gym. We'll break down all of the pros, cons, the machine's versatility, its price, and much more that come with owning this Bowflex model.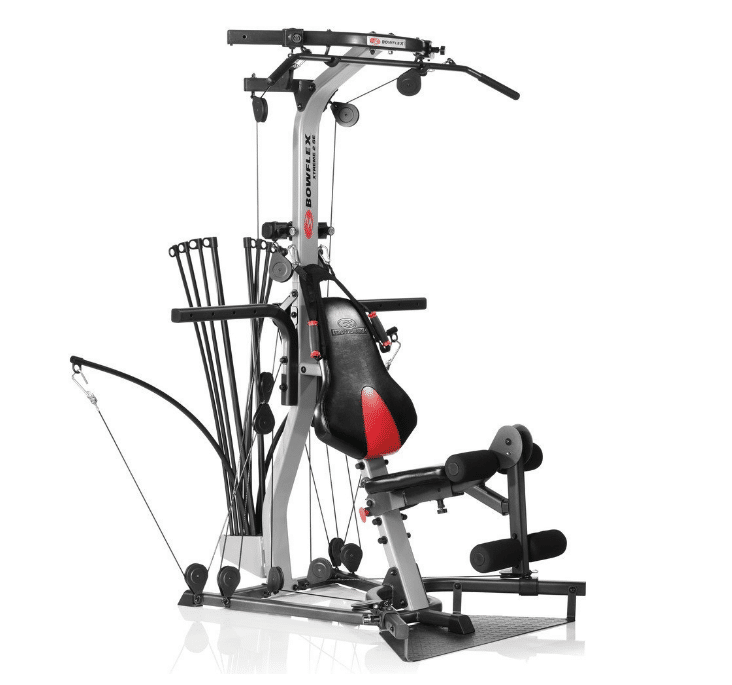 Image courtesy Bowflex.com.
Bowflex Xtreme 2 SE Key Specs and Features
The Bowflex Xtreme 2 SE Home Gym has a few features that make it stand out from its competitors and older models. For starters, this piece of equipment is pretty versatile and allows a lifter to perform over 70 exercises. This is a step up from the older models like the Bowflex PR1000 and the Bowflex Blaze. The Xtreme 2 SE is one of their newest compact models, which means it doesn't include the fold down bench.
Shop the Bowflex Extreme 2 SE HERE.
In addition to being a versatile machine, the Xtreme 2 SE also comes with a descriptive exercise manual. This is a beneficial spec for anyone who may be newer to working out, or targeting certain muscles. The only downside is that this machine doesn't come with pre-made Bowflex workout DVD, which some models come with, like the Blaze.
Like other models, the Xtreme 2 SE comes with the standard 210 lbs of power rod resistance. If that's not enough resistance, then you have the option of upgrading to 410 lbs, but the extra rods are sold as an add-on. Often times, 210 lbs will be plenty for the newer lifter, or someone looking to simply get in maintenance work, so the stock resistance shouldn't be a huge issue for most.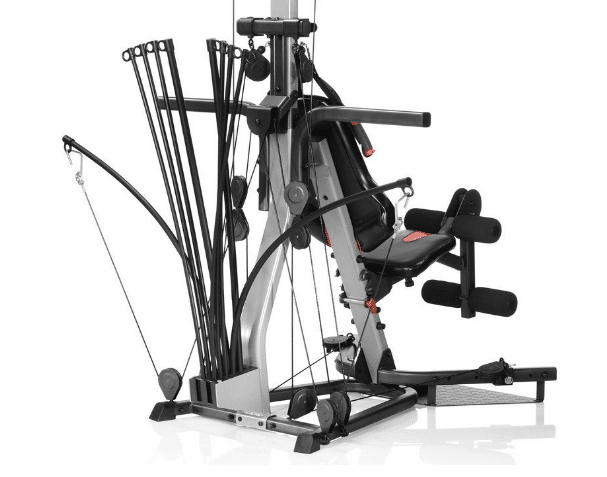 Image courtesy Bowflex.com.
[Learn why Bowflex's treadmill topped multiple categories as the all-around best treadmill!]
The power rods weigh less than regular home gym weight, so transporting the machine is pretty easy. Another cool feature of this model is the warranty that comes with it. The machine itself has a 7-year manufacturer warranty, while the power rods are covered for a lifetime.
Pros
Versatile: Over 70 exercises
210 lbs of power rod resistance
7-year machine warranty, and lifetime warranty for the power rods
Descriptive exercise manual
Cons
Could be expensive for some who buys in one-time purchase
210 lbs of resistance may not be enough for the experienced strength athlete
Is the Bowflex Xtreme 2 SE Home Gym Versatile?
All in all, I would say that this is one of the more versatile home gym models on the market. As state above, this piece of equipment allows you to perform over 70 exercises, which is plenty for anyone trying to get a full-body workout in, or muscle specific work. The only knock I have on this machine's versatility is the lack of a bench. Yet, you can still perform chest and back work in a seat, so it's not the worst thing.
Get the latest reviews on all the best home gyms >>
Below are a few examples of the major muscle groups and exercises you can perform on the Bowflex Xtreme 2 SE Home Gym to get a full-body workout.
Legs: Leg extension, curl, and kickback
Chest: Flat, incline, and decline press
Back: Lat pulldown, row, lower back extension
Arms: Bicep curls and tricep pushdown
Shoulders: Press, delt raise, shrugs
Core: Ab crunch, trunk rotation, and oblique crunch
The last versatility aspect we'll cover is the space this machine takes up. This is one of Bowflex's compact models, so there's no fold down bench, which can save you a little space. The full workout dimensions of this machine come in at 8′ long, and 6′ 5″ wide, and the machine itself comes in at 53″ long, 49″ wide, and 83.25″ tall.
Bowflex Xtreme 2 SE Home Gym Ease of Use
No matter your fitness level, this machine is pretty easy to use. The descriptive exercise manual will provide a lifter with the means to setup the machine, and learn how to perform certain movements. This is a beneficial aspect for anyone who's lacking previous workout knowledge.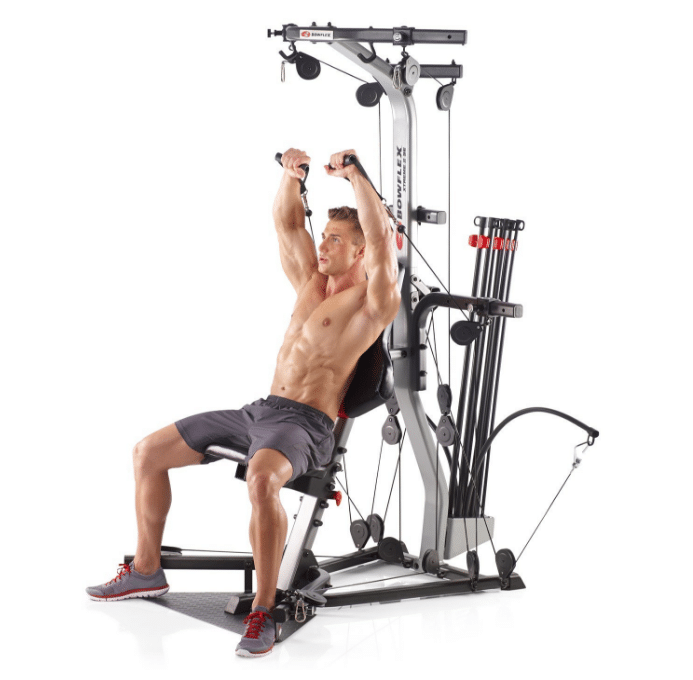 Image courtesy Bowflex.com.
One of Bowflex's major ease of use perks is their no-change pulley system. Their power rod system allows a lifter to move through multiple exercises without having to re-work the whole machine. For example, one can perform a squat, then chest press without having to take extra time to reconfigure weight and devices. Anyone performing some form of circuit work will like how much time they save with this characteristic.
Bowflex Xtreme 2 SE Home Gym Price
The price of this gym averages about $1,599.00, which in my opinion is a pretty fair price for what this machine offers. If you go through Bowflex for this machine, then you'll receive free shipping and a resistance rod upgrade. In the long run, this could save someone a fair amount of money. Additionally, I feel as though if this is someone's only means of working out, then the price is pretty fair. And if a one-time purchase scares you, then Bowflex offers the ability to setup financing options.
Bowflex Xtreme 2 SE Home Gym Warranty
As mentioned above, one of the pros that comes along with this home gym is the warranty attached to it. Unlike older models, this machine comes with a 7-year warranty, which is 2-years longer than previous models. On top of that, their power rods come with a lifetime warranty. This is a nice insurance since the resistance rods are pretty much the highlight of every Bowflex home gym.
In Closing
Bowflex states that this is one of their best selling home gyms, which I could understand from the specs it has to offer. It's a compact machine that comes with over 70 exercise options. Additionally, they offer financing options, along with a solid warranty to ensure the machine lasts for a lifter. My only real knock against this system is the lack of resistance for the weathered gym-goer who may need more weight to achieve their goals.
For someone who needs a versatile machine to get in multiple types of workouts at home, then I think the Bowflex Xtreme 2 SE Home Gym is a good option.
Feature image courtesy Bowflex.com.
Other Great Home Gym Reviews
Looking for Some Other Equipment? Read These Reviews to Build Your Best Home Gym