BSN, which stands for Bio-engineered Supplements & Nutrition, is an Illinois-based supplement company that sponsors a wide variety of elite athletes, most notably the mixed martial artist Connor McGregor. They sell a lot of products, including six kinds of protein powder, but we wanted to try their most famous supplement: N.O.-Xplode. It's a pre-workout that has the caffeine content of three cups of coffee, but there are a lot of other ingredients that come into play.
Let's take a look at the Fruit Punch flavor.
Shop BSN HERE.
BSN N.O.-Xplode Pre-Workout Igniter Nutrition and Ingredients
The ingredients list is the longest of any pre-workout I've seen yet. I'll name the most relevant ones here and discuss their potential benefits in the next section. Note that these are proprietary blends — we know the weight of the blends, but not the ingredients.
Thermic Energy is the key section of the ingredients. It has 275 milligrams of caffeine (we know the caffeine content because disclosing it is compulsory) along with two kinds of tyrosine and grapefruit bioflavinoids.
The Myogenic Matrix includes four kinds of creatine, taurine, and astragalus extract.
Then there's Endura Shot, which mostly delivers beta alanine and magnesium.
N.O. Alpha Fusion focuses on citrulline malate and various plant extracts: danshen (salvia miltiorrhiza), grape skin, gale of the wind (phyllanthus niruri), and hawthorn.
The last blend is called Shock Composite, which mostly has incredients linked to mood and mental health like DMAE bitartrate and toothed clubmoss extract.
This is also a pretty nutritious supplement in that it contains over 100 percent of the recommended daily intake of Vitamin D, thiamin, niacin, folic acid, pantothenic acid and Vitamins B6 and B12. There's also a remarkable 31 percent of the RDI of magnesium per serving.
It's also worth noting that it contains artificial colors, flavors, and sweeteners, including sucralose and acesulfame potassium.
Related: Best Pre Workout Picks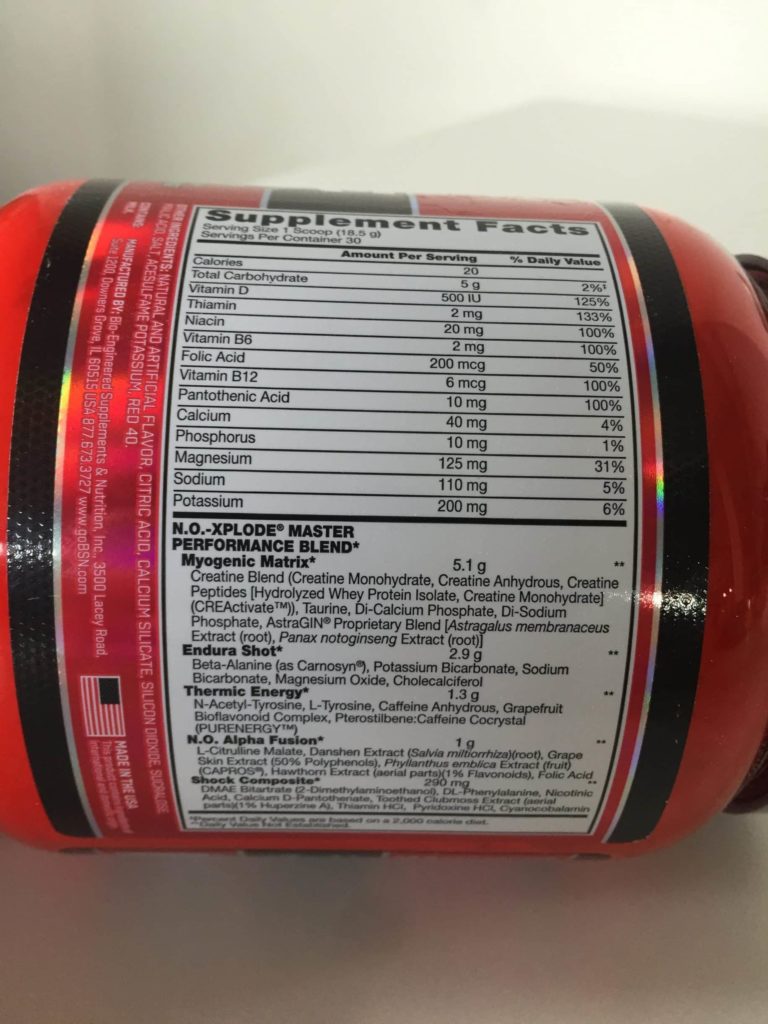 BSN N.O.-Xplode Pre-Workout Igniter Benefits and Effectiveness
So what do all these ingredients do? It's frustrating that these are all proprietary blends and I can't be certain what each dose is, but given the weight of each blend and the order of the ingredients, we can have a rough idea.
The most effective ingredients in this product as I see them are likely the following:
Caffeine. There's as much caffeine as you'll find in 3 cups of coffee.
Beta alanine. This is strongly linked to endurance.
Taurine. This can help reduce the jitteriness and lack of focus that can accompany a big hit of caffeine, plus it may draw water into cells to help reduce muscle cramps and improve anabolism.
Tyrosine. This may also help with focus and have anti-stress effects.
Creatine. This is linked to improved power output.
Magnesium. Combining magnesium with caffeine may help with mental clarity.
Electrolytes. There's a solid dose of sodium and potassium, which might help with hydration and muscle cramps.
That's a lot for one pre-workout. But what about the rest of the ingredients? They probably aren't dosed very effectively. Most of the plant extracts are linked to immunity, blood flow, circulatory health, mood, and/or mental health. But to have the desired effects most of them need to be taken at least twice a day over time, and probably in larger amounts than are found in this product.
The vitamins are likewise healthful but unless you're suffering a deficiency, they likely won't have much of a big effect on performance, especially the B-vitamins. That said, most people are deficient in Vitamin D, which can impact mood and testosterone levels, so there's no harm in including it.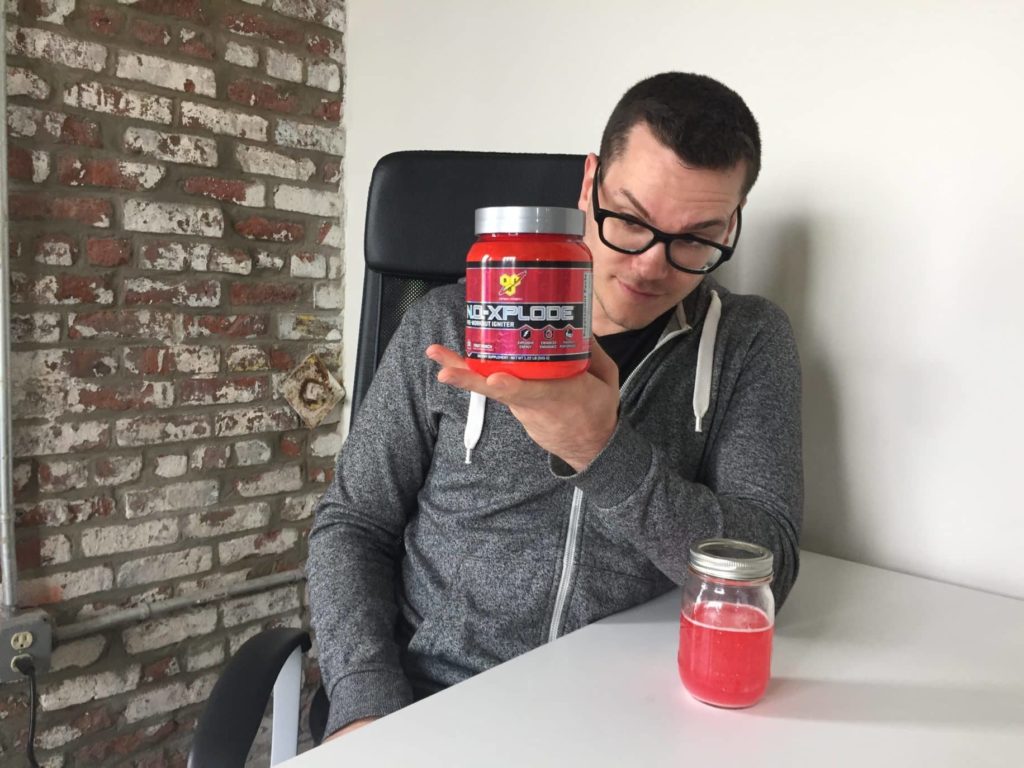 BSN N.O.-Xplode Pre-Workout Igniter Price
It's about $30 for 30 servings, so $1 per serving. While this is on the higher end for pre-workouts, it's not unusually expensive; it's the same price as Alpha GX7 and Optimum Nutrition's Gold Standard Pre-Workout, but it has way more caffeine and way more ingredients. I'd consider this very reasonably priced compared to its competition.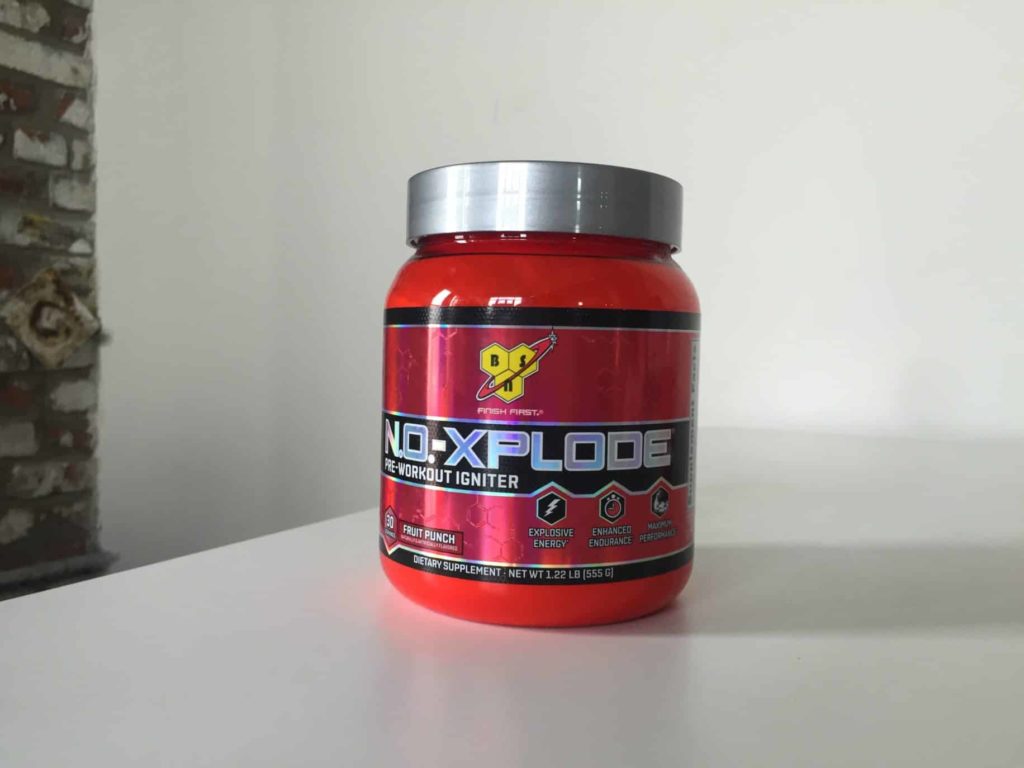 BSN N.O.-Xplode Pre-Workout Igniter Taste
The flavor was the standard "fruit punch" flavor, which means it tastes a lot like maraschino cherry. N.O.-Xplode has pretty big scoops and a pretty strong flavor, so I'd recommend mixing it with a good two cups of water. Also note that the artificial coloring is pretty hard to get off your fingers, so try not to get it on your hands.
The Takeaway
There's a lot to take in with N.O.-Xplode, and I'm not going to say that every ingredient is effective or that every ingredient will improve your workout. But it's got an effective amount of all the ingredients that most people want in a pre-workout: caffeine, beta alanine, taurine, tyrosine, creatine, and electrolytes.
The extra ingredients may very well confer some benefits and a day's worth of vitamins never hurt anyone. They probably won't improve your workout, but as an effective supplement for those six aforementioned ingredients alone, I think this is worth the price.
BSN N.O.-Xplode Pre-Workout Igniter
Per Serving: $1.00