Losing fat takes a ton of work, which is why there's never a sea of abs at the beaches. To get lean, your macros need to be dialed in, your workout split organized, and your will power dialed up to 11. But the benefits can be worth it to a point. You can pump out more bodyweight exercises, clothes fit better, you feel lighter and faster, and sporting abs is one way to signal to the world that you're disciplined, hard-working, and dedicated.
If your diet and training are on point, then a fat burner may help speed up and optimize your efforts (but it certainly won't do the work for you). Packed with ingredients that coax calorie-burn, a quality fat burner may help you shed those last few pounds. There are, however, many options, and some may be better for you than others. Below, we've culled the best men's fat burners that are budget-friendly, stim-free, and can even help to retain muscle. We also explain how fat burners work and list fat-burning ingredients linked to testosterone production, which men, specifically, should look out for.
Best Men's Fat Burners
Editor's note: The content on BarBend is meant to be informative in nature, but it should not be taken as medical advice. The opinions and articles on this site are not intended for the diagnosis, prevention, and/or treatment of health problems. It's always a good idea to talk to your doctor before beginning a new fitness, nutritional, and/or supplement routine.
Best Fat Burner for Muscle Retention
Men who want to stay muscular while losing weight should look for a fat burner with certain ingredients, that can help them hang onto every ounce of their hard-earned muscle tissue.
Burn Lab Pro Fat Burning Support
This is the only pick on your list that contains HMB (Hydroxymethylbutyrate), a metabolite that has been linked to increased lean body mass. (1) Opting for a fat burner with HMB may help men retain, and maybe even build, muscle, and perform well in the gym while trimming down their waistline. We also like that this product is vegan.
Burn Lab Pro Fat Burning Support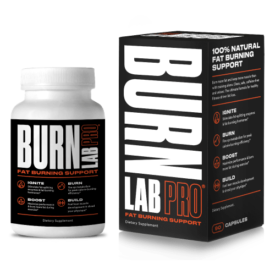 Burn Lab Pro Fat Burning Support
This formula includes HMB, an ingredient shown to help retain and build muscle mass. It does not contain any caffeine and has a variety of ingredients linked to muscle retention and fat loss.
Who Should Buy Burn Lab Pro Fat Burning Support
Bodybuilders and men who want to retain (and maybe even build) muscle while cutting down.
Vegans and vegetarians.
Who Shouldn't Buy Burn Lab Pro Fat Burning Support
Men who like a more standard array of fat-burning ingredients. This formula is missing both CLA and green tea extract.
Best Stimulant-Free Fat Burner
Fat burners can often include ingredients, like caffeine, that keep you up. If you're a guy who would rather avoid a jolt of energy, opt for a stimulant-free fat burner.
Transparent Labs Fat Burner Stim-Free
Instead of using more traditional ingredients, like caffeine, Transparent Labs' fat burner relies on ingredients such as 5-HTP (hydroxytryptophan), which has been linked to appetite control. (2) Of course, stimulant intake is a preference, so consider that you may like caffeine (which is totally fine).
10% Off
Transparent Labs Fat Burner Stim-Free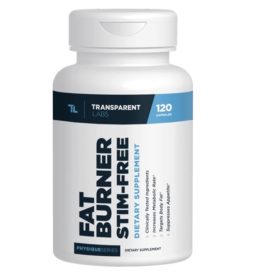 Transparent Labs Fat Burner Stim-Free
This product uses science-backed doses of cayenne, 5-HTP, and Coleus Forskolin to aid fat loss without the use of jitter-inducing supplements. Use the code BARBEND10 for 10% off!
Who Should Buy Transparent Labs Fat Burner Stim-Free
Those who want to avoid caffeine or other stimulants.
Men who get unbearably hungry while eating in a caloric deficit could benefit from a slightly suppressed appetite.
Who Shouldn't Buy Transparent Labs Fat Burner Stim-Free
Men who prefer a dose of energy-boosting ingredients in their fat burner.
Those who don't want to take pills more than once; you need to take two pills twice per day.
Best Fat Burner for the Money
If you're on a budget, don't sweat it — there's still a fat burner out there for you.
Jacked Factory BURN-XT
The most affordable product on our list, Jacked Factory places an emphasis on thermogenic ingredients to raise the body's internal temperature for extra calorie burn. It boasts just five ingredients — acetyl L-carnitine, green tea leaf extract, caffeine, capsimax, and black pepper fruit extract —so it's more affordable yet still effective.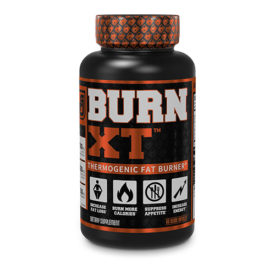 Jacked Factory's formula will save you money, but not at the expense of quality and efficacy. Each bottle contains 120 single-capsule servings that each provide 350 milligrams of L-carnitine.
Who Should Buy Jacked Factory BURN-XT
People who are on a budget.
Folks who prefer caffeine in their fat-burner (some don't).
Who Shouldn't Buy Jacked Factory BURN-XT
People who want a more robust ingredient list that may include herbs, nootropics, and other fat-burning basics.
Best Transparent Fat Burner
Brands that don't tout their product to be the end-all-be-all for fat loss are OK in our book.
Legion Pheonix Fat Burner
We like that Legion appears to be transparent about what's in their fat burner, but also about the dosing and the science behind the ingredients used. These include 5-HTP, forskolin, and L-tyrosine, a thyroid hormone that helps regulate metabolism. (3)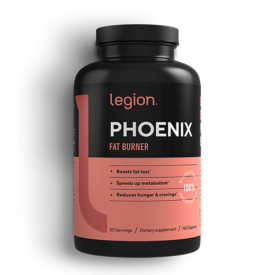 Legion's Phoenix comes with an extra absorbable form of synephrine and a high dosage of EGCG to promote its fat-burning properties. Each five-capsule serving provides 834 milligrams of Citrus Aurantium.
Who Should Buy Legion Pheonix Fat Burner
People who appreciate and want not just complete doses, but a science-backed reason for why each ingredient was chosen.
Fair pricing. Considering the dosing and ingredient quality, Legion prices their formula fairly.
Who Shouldn't Buy Legion Pheonix Fat Burner
For men who are pill adverse; this formula requires that you take five pills a day.
Those who don't want to take caffeine. While this formula is stimulant-free, they clearly state that it works better when paired with caffeine.
Best Fat Burner With Minimal Ingredients
If you'd rather buy a product with a shorter nutrition label for fear of ingesting something unnecessary, then we have a suggestion for you.
RSP Nutrition Quadralean
RSP serves up just five ingredients in their fat burner. One is CLA (conjugated linoleic acid), which has been shown to trigger fat loss in human beings. (4) (Though it was shown to be effective in a dosage of 3.2 grams. This formula offers up 750mg.) One downside is that this isn't free of artificial ingredients such as gelatin and silicone dioxide.
Best with Minimal Ingredients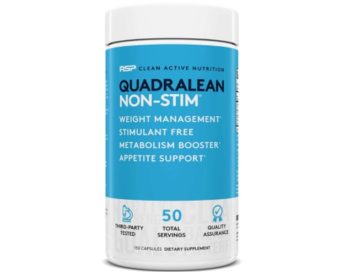 We like that RSP uses just five ingredients to help coax fat loss. It's a non-stim formula that leans on EGCG for fat oxidation.  
Who Should Buy RSP Nutrition QuadraLean
People who want to ingest fewer overall ingredients.
Men who like CLA, a proven fat-burning ingredient, in their fat burner.
Who Shouldn't Buy RSP Nutrition QuadraLean
On the flip, you may want more ingredients in your fat burner. This is about preference, but a few tried-and-true ingredients such as cayenne pepper extract and caffeine are missing from this formula.
Best Premium Fat Burner
If you're willing to shell out for it, some fat burners offer both quality dosing and ingredient. We like this pick for its thermogenic properties and its ability to ease hunger pangs.
PhenQ Weight Loss Pills
The ingredient quality in PhenQ Weight Loss Pills is great. This includes Capsimax, a blend of black pepper, caffeine, and niacin to boost thermogenesis (or temperature-induced calorie burn), as well as chromium picolinate, which may ease anxiety and decrease appetite. (5) With this level of quality, however, comes a higher price tag compared to other picks on this list.
Best Premium Pick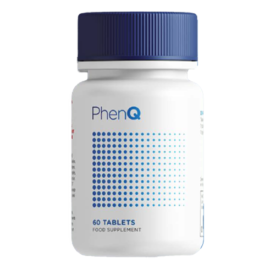 This supplement contains fat-burning staples such as capsaicin and black pepper extract, which help increase thermogenesis to burn more calories throughout the day.
Who Should Buy PhenQ Weight Loss Pills
Men who value high-quality ingredients, each one backed by a study.
Folks who don't mind shelling out for a premium formula and want to buy bottles in bulk. You can buy a three-pack.
Who Shouldn't Buy PhenQ Weight Loss Pills
Penny pinchers; you know, because fat loss pills aren't a financial priority for everyone.
So, How Does a Fat Burner Work?
Every human being has what's called a basal metabolic rate, or BMR. Your BMR measures how many calories your body burns simply existing (with no added activity). Essentially, how many calories would you burn lying still? How much you weigh, your age, height, and body fat percentage all play a factor in determining your BMR.
So a man with a 1,900-calorie BMR will burn that many calories doing nothing. But then you need to account for how many calories you consume and your activity levels. You can use our calorie calculator to factor those elements in and find your starting macros.
To lose weight, you must burn more calories (which acts as energy for your body) than you take in. That's it. Simple, sure, but meticulously tracking your intake while also training (and holding down a job, possibly raising a family, managing a roster of friends, and making time for Netflix) is tough. Nail your time management, training, and diet, however, and you can and will be lean. It just takes time.
That said, supplements can help if everything else is in place. Here are the ways that a fat burner helps to decrease your body fat.
They Cause Thermogenesis
We've tossed this word around a few times in the article, so let's dig into this a bit. By definition, "Thermogenesis is the dissipation of energy through the production of heat and occurs in specialized tissues including brown adipose tissue [fat] and skeletal muscle," according to Science Direct. More simply put: Your body burns more calories — extracted from fat and muscle — to warm up.
And because working out in a walk-in freezer is both weird and not feasible, most fat-burning supps include ingredients (cayenne pepper extract and caffeine, to name two) that raise your body's temperature while at rest. Because consuming fewer calories is the goal, inducing thermogenesis can help you lose more weight.
They Induce Lipolysis
Lipolysis is the breakdown (or oxidation) of fat cells in the body. Some supplements can improve your body's ability to oxidize fat specifically. In fact, one study showed that caffeine and green tea extract were shown to enhance fat metabolism, both improved endurance and enhanced fat oxidation in athletes. (6)
They Suppress Your Appetite
Fat burners sometimes include ingredients that can curb your hunger pangs. Fenugreek, green tea extract, 5-HTP — some of these should sound familiar — have been shown to make you feel less hungry. This is particularly helpful since eating fewer calories than you burn can and most likely could cause your stomach to grumble.
How We Decide The Best Men's Fat Burners
Fat burners are a relatively straightforward product. They contain a handful of ingredients aimed towards increasing thermogenesis and lipolysis while also suppressing appetite and increasing energy and focus — all to aid your diet. We focused on three main areas: ingredients — namely, the quality and quantity — how much the product costs, and then the serving size. Some fat burners can really load on the pills.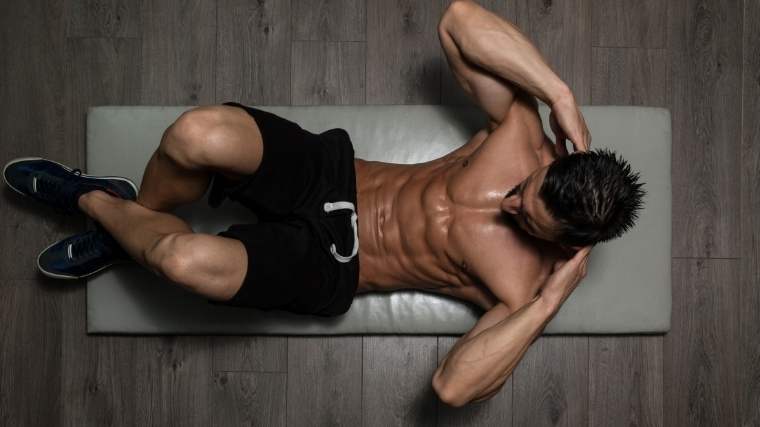 Ingredients
We dive into this a bit more below, but there's a shortlist of fat-burning ingredients linked to fat loss and thermogenesis. The supps on this list all contain at least one scientifically-back supplement that is shown to aid in either thermogenesis or lipolysis.
Also, seeing as these picks are for men, we identified three ingredients that have been linked to increased testosterone production. Testosterone is the hormone that helps build muscle and bone mass, and it's especially prominent in men. We elaborate on those three ingredients below and ensure that each of our picks contain at least one.
Price
The fat burners on this list vary in price, but we made sure that there was an option for all budgets. Equally as important, we ensure that "affordable" and "cheap" aren't synonymous. Even are lower-price picks offer good ingredients.
Serving Size
Some fat burners require that you take multiple pills two times a day. We'll admit that there's a pick or two on this list with a heftier serving size. And so we also selected brands that offer a more modest dose for the pill adverse.
3 Fat Burning Ingredients That May Increase Testosterone
The next time your scan an ingredient label, these are the ingredients that should catch your eye. While other ingredients can support energy and reduce stress, which may aid your fat loss efforts, these three ingredients have a decent amount of research backing their efficacy. They also have links to supporting testosterone production, the primary hormone involved in muscle-building.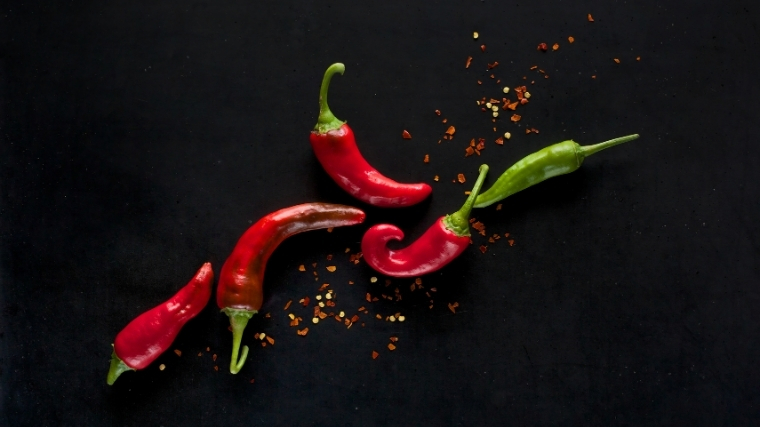 CLA (Conjugated Linoleic Acid)
CLA is an omega-6 fatty acid, that is found mainly in dairy. It's a popular weight loss supplement that has a decent amount of studies backing it's fat loss properties (4). A lesser-known benefit of CLA may be it's ability to synthesize testosterone. One 2013 study showed that mice who took CLA experienced a higher amount of free plasma testosterone. When the mice trained (endurance-style training), the mice taking CLA saw a greater uptick in testosterone biosynthesis. (7)
Caffeine
Caffeine's fat-burning effects are quite proven. One study shows that caffeine increased the subject's metabolic rate for three hours after ingestion. Coffee, the study says, has a strong effect, too. It was concluded that coffee and caffeine stimulates one's metabolic rate and fat oxidation. (8)
As far as testosterone production is concerned, a study in the Journal of Nutrition showed a link between caffeine consumption in men (via coffee) and increased testosterone levels. (9)
Chili Pepper Extract (Capsaicin)
A review of capsaicin studies derived from chili has shown that eating could reduce energy intake by 74 calories. The thought is the extract creates a desire for more carbohydrate-rich food, not fatty foods, which tend to be twice as calorically dense as carbs at 9 calories per gram. (10) Another study says that chili activates adipose tissue, or fat, and facilitates weight loss. (11)
A 2013 study on mice, had a control group eat a standard diet while the others ate some with capsacian. The capsacian group showed an increase in serum testosterone levels, which indicates that spicy food derived from chilis may up your test levels. (12)
Frequently Asked Questions
Are fat burners safe?
Fat burners, like all dietary supplements, aren't approved by the FDA. That said, these supplements are merely just a combination of standard ingredients mixed together into a pill. Do not ever exceed the serving size, as many fat burners include stimulants which can negatively impact your health and even cause harm.
If I take a fat burner, then can I ease up on my diet?
No. Nope. Definitely not. Sorry. Even the ingredients above that have been shown to elicit a calorie-burn eliminate, like, 70 calories at most. That's one Oreo. This isn't to say you can't ever ease up on your diet, or cheat, or increase your food intake when you're in a strength-gaining phase — but you can (and should) do these things whether you're taking a fat burner or not. Taking a fat burner is no excuse to eat or train differently.
What if I want to take just one of the ingredients?
Go for it. Plenty of people supplement with just caffeine (and not just in coffee form). Plenty of the ingredients mentioned above are sold separately. Though it's more expensive, buying individual supplements let you control the dose and stack the ingredients you want together without any potential extras you may want to avoid. That's a totally legitimate option.
References
Wilson GJ, Wilson JM, Manninen AH. Effects of beta-hydroxy-beta-methylbutyrate (HMB) on exercise performance and body composition across varying levels of age, sex, and training experience: A review. Nutr Metab (Lond). 2008;5:1. Published 2008 Jan 3. doi:10.1186/1743-7075-5-1
Rondanelli, M., Klersy, C., Iadarola, P. et al. Satiety and amino-acid profile in overweight women after a new treatment using a natural plant extract sublingual spray formulation. Int J Obes 33, 1174–1182 (2009). https://doi.org/10.1038/ijo.2009.155
Mullur R, Liu YY, Brent GA. Thyroid hormone regulation of metabolism. Physiol Rev. 2014;94(2):355-382. doi:10.1152/physrev.00030.2013
Whigham LD, Watras AC, Schoeller DA. Efficacy of conjugated linoleic acid for reducing fat mass: a meta-analysis in humans. Am J Clin Nutr. 2007 May;85(5):1203-11. doi: 10.1093/ajcn/85.5.1203. PMID: 17490954.
Docherty JP, Sack DA, Roffman M, Finch M, Komorowski JR. A double-blind, placebo-controlled, exploratory trial of chromium picolinate in atypical depression: effect on carbohydrate craving. J Psychiatr Pract. 2005 Sep;11(5):302-14. doi: 10.1097/00131746-200509000-00004. PMID: 16184071.
Kim J, Park J, Lim K. Nutrition Supplements to Stimulate Lipolysis: A Review in Relation to Endurance Exercise Capacity. J Nutr Sci Vitaminol (Tokyo). 2016;62(3):141-61. doi: 10.3177/jnsv.62.141. PMID: 27465721.
Barone R, Macaluso F, Catanese P, et al. Endurance exercise and conjugated linoleic acid (CLA) supplementation up-regulate CYP17A1 and stimulate testosterone biosynthesis. PLoS One. 2013;8(11):e79686. Published 2013 Nov 5. doi:10.1371/journal.pone.0079686
Acheson KJ, Zahorska-Markiewicz B, Pittet P, Anantharaman K, Jéquier E. Caffeine and coffee: their influence on metabolic rate and substrate utilization in normal weight and obese individuals. Am J Clin Nutr. 1980 May;33(5):989-97. doi: 10.1093/ajcn/33.5.989. PMID: 7369170.
Wedick NM, Mantzoros CS, Ding EL, et al. The effects of caffeinated and decaffeinated coffee on sex hormone-binding globulin and endogenous sex hormone levels: a randomized controlled trial. Nutr J. 2012;11:86. Published 2012 Oct 19. doi:10.1186/1475-2891-11-86
Whiting, S, Derbyshire, E, Tiwari, BK. Capsaicinoids and capsinoids. A potential role for weight management? A systematic review of the evidence. Appetite. 2012;59(2):341-348. doi:10.1016/j.appet.2012.05.015
Sharon Varghese, Peter Kubatka, Luis Rodrigo, Katarina Gazdikova, Martin Caprnda, Julia Fedotova, Anthony Zulli, Peter Kruzliak & Dietrich Büsselberg(2017) Chili pepper as a body weight-loss food, International Journal of Food Sciences and Nutrition, 68:4, 392-401, DOI: 1080/09637486.2016.1258044

Ilhan T, Erdost H. Effects of capsaicin on testis ghrelin expression in mice. Biotech Histochem. 2013 Jan;88(1):10-8. doi: 10.3109/10520295.2012.724083. Epub 2012 Sep 27. PMID: 23013364.