Bodylogix was founded in 2009 with the slogan that reads, "Clean. Trust. Performance." That "Clean" is what interests a lot of customers, and Bodylogix more or less defines this aspect of the brand as meaning their products are gluten free, non-GMO, and made in a peanut-free facility.
They have a limited range but they do sell most of the staple fitness supplements: a pre-workout, creatine, a glutamine, and several kinds of protein powder. We decided to try the Vanilla Bean flavor of their "Natural Whey," which is sourced from grass-fed cows and comes in a tub that's sourced from 100 percent recycled plastic, which was a nice touch. Let's check out the nutrition info.
Shop Bodylogix HERE.
Bodylogix Natural Whey Nutrition Info
One scoop contains 130 calories: 24 grams of protein, 3 grams of carbohydrate (2 grams of sugar), and 2.5 grams of fat (0.5 grams of saturated fat).
That might be a little higher in fat than your standard whey protein blend, but perhaps more importantly it's quite high in cholesterol: one serving has 75 milligrams of the stuff, or 25 percent of the recommended daily intake. However, it's quite low in sodium (3 percent of the RDI) and about middle of the range for calcium and iron, with 10 percent and 2 percent of the RDI in each scoop, respectively.
[Related: best protein powders]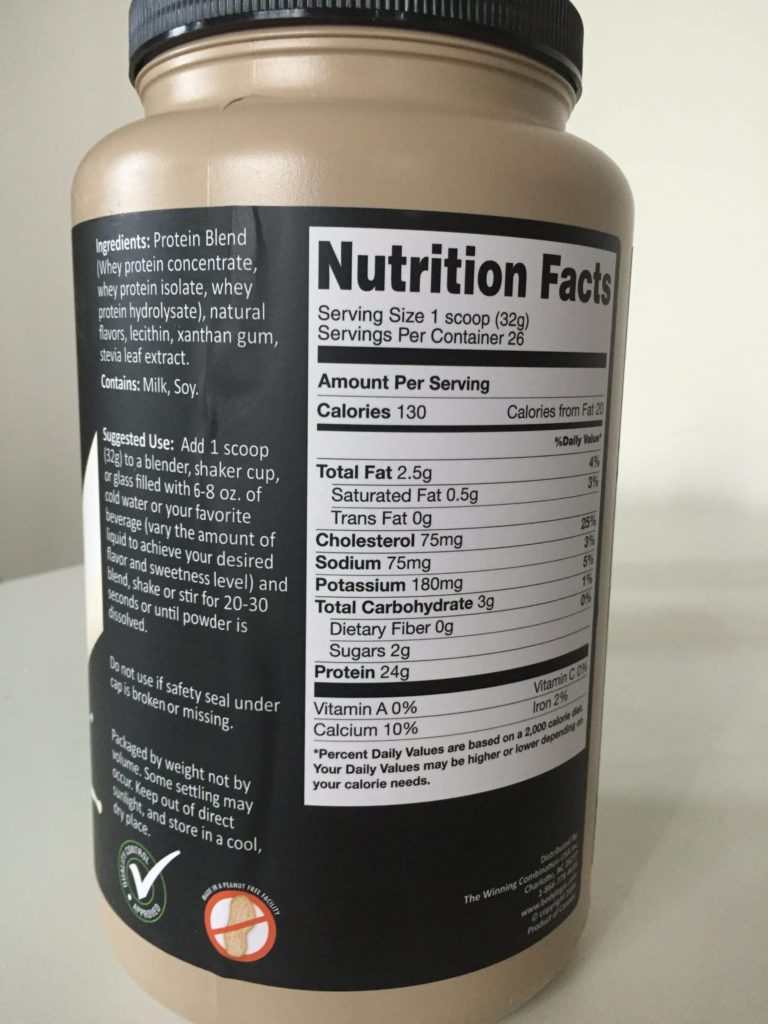 Bodylogix Natural Whey Ingredients
This is a whey blend, which is why it's a little higher in fat and carbs than an isolate. The first ingredient is whey protein concentrate, then isolate, then hydrolyzed whey.
After that, there's natural flavors, soy lecithin, xanthan gum (a thickener and stabilizer usually made from corn, soy, or wheat) and stevia leaf extract.
Bodylogix Natural Whey Benefits and Effectiveness
Note that there are no artificial flavors, colors, or sweeteners in Bodylogix Natural Whey, however it does contain soy, which makes it a little less "paleo-friendly" than other natural whey protein powders on the market. On the plus side, the soy lecithin should improve the mixability.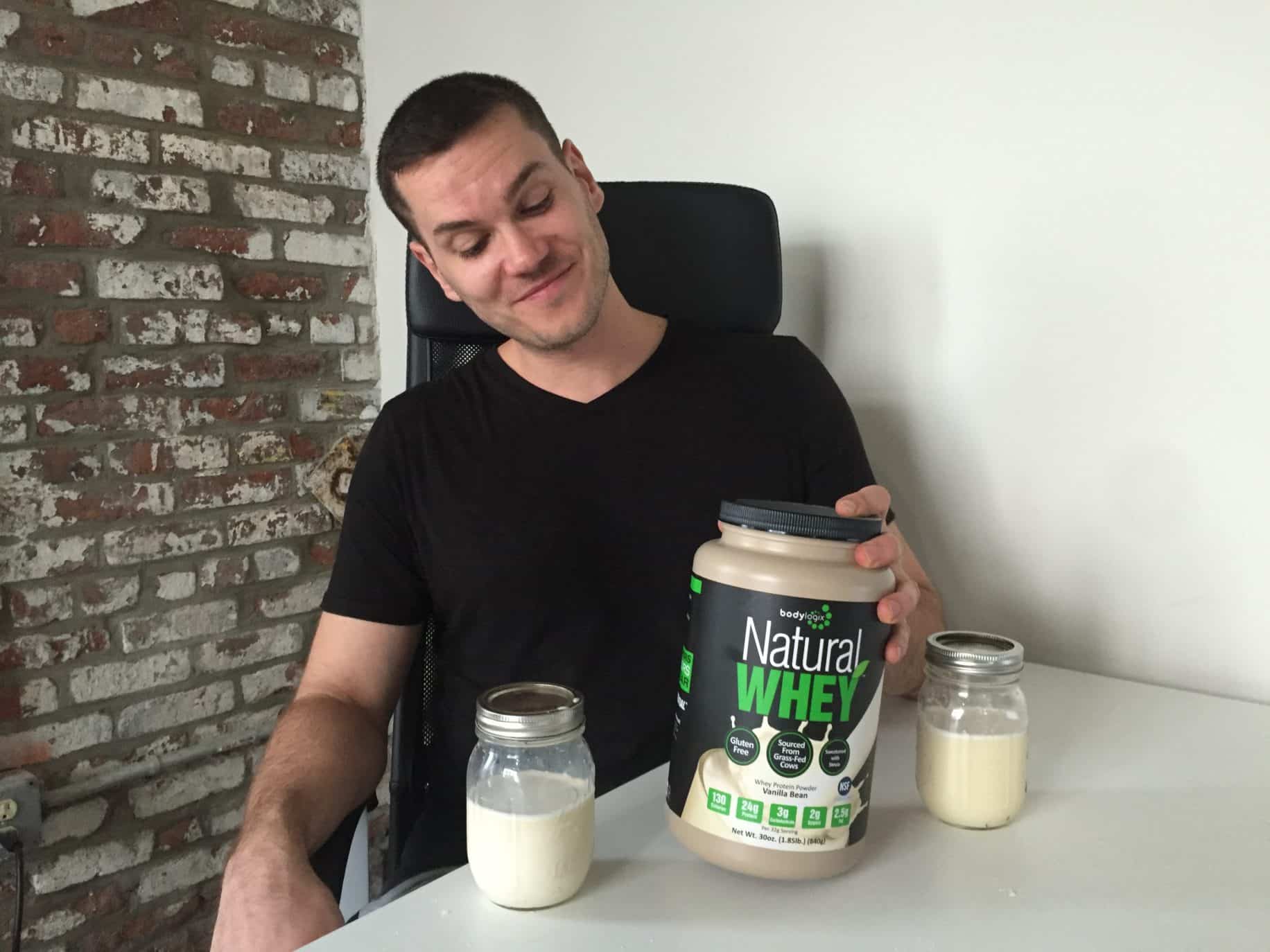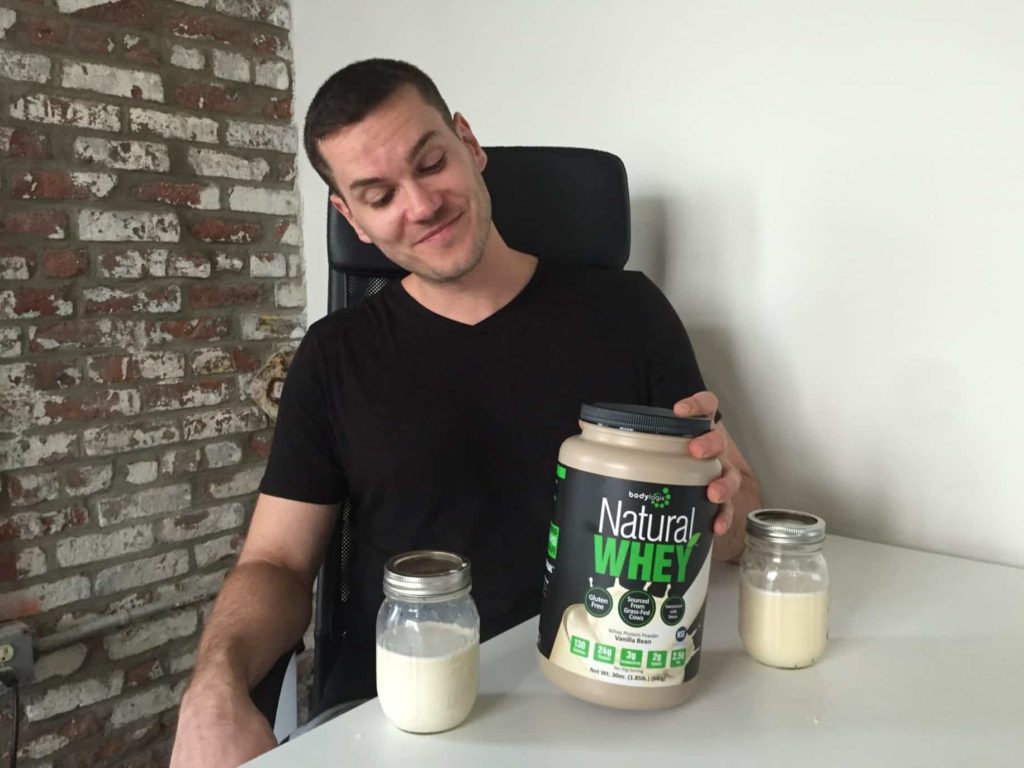 It's a little higher in fat than a lot of other whey blends, but since this is a grass-fed whey protein that might be a good thing. The health benefits of grass-fed whey are mostly limited to the fatty acids, so when you're paying extra for grass-fed whey, there's an argument to be made that you should look for the fattiest whey you can.
They only controversial ingredients in this product are the soy lecithin, the lactose from the whey concentrate, and the xanthan gum, which can cause flatulence in some folks. Some wheys include some digestive enzymes to help minimize digestive issues, but Bodylogix didn't so if you happen to be in the percentage of people with difficulty stomaching gum, soy, or lactose, you may want to steer clear.
Bodylogix Natural Whey Price
I picked up a tub of 1.85 pounds, which cost 30 dollars. That's $1.15 per serving or 4.8 cents per gram of protein.
That's not just cheap for a grass-fed whey, it's cheap for any kind of whey. The same amount of Optimum Nutrition Gold Standard, a whey blend with a lot more artificial ingredients, is 4.3 cents per gram of protein.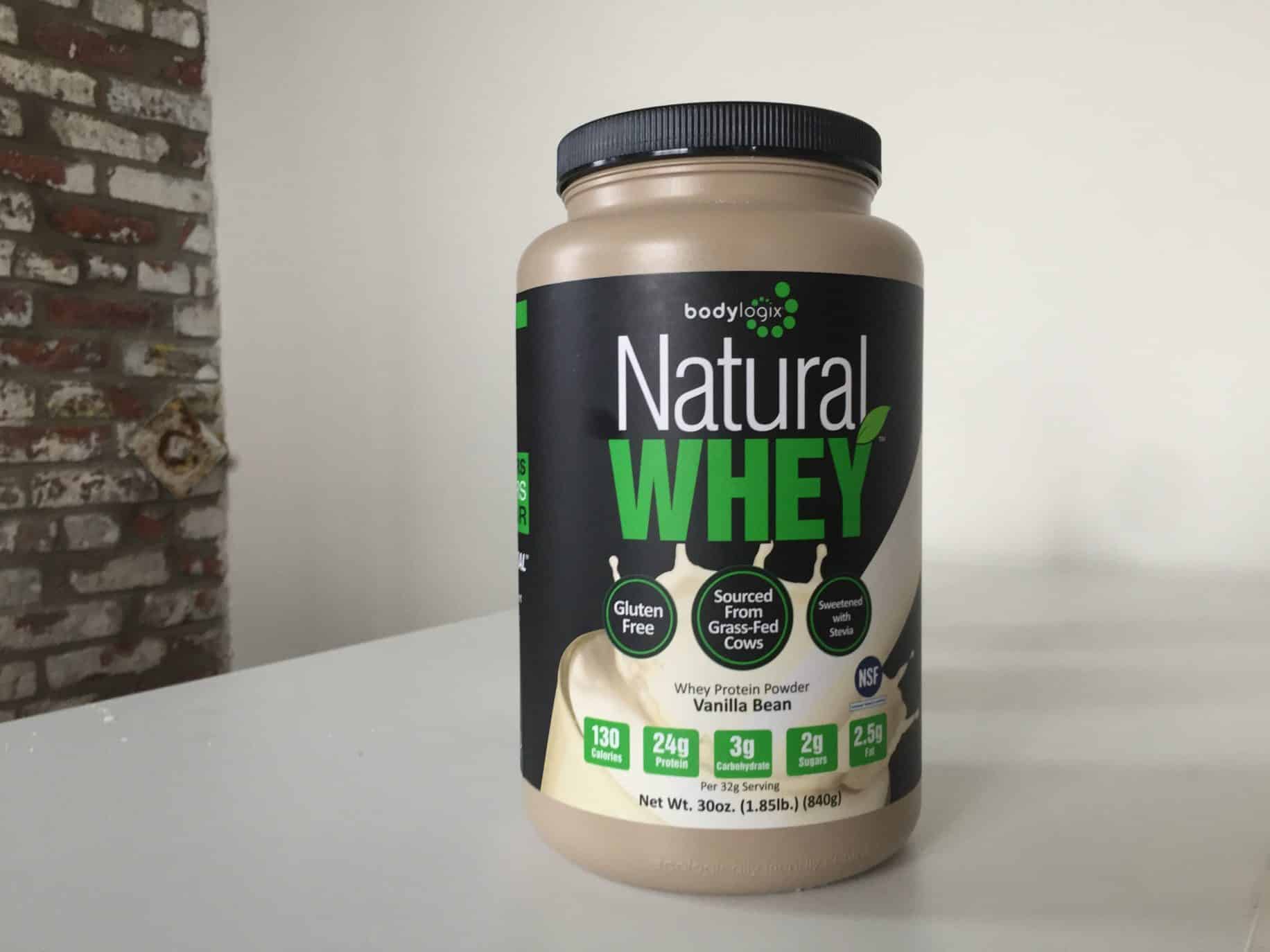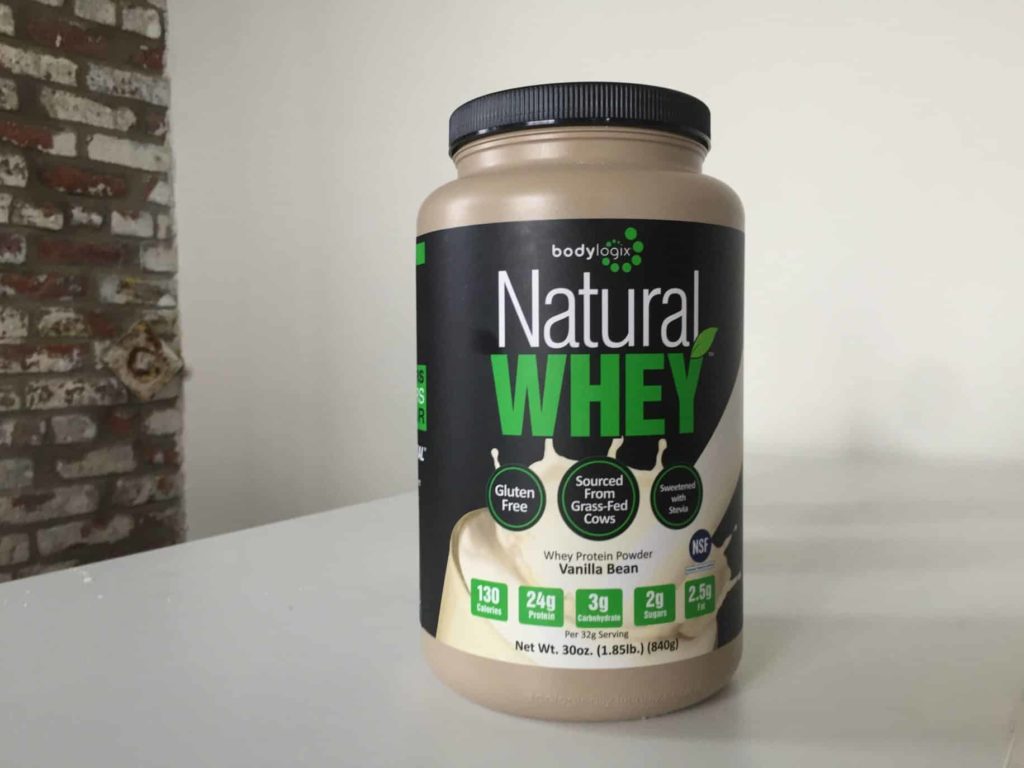 Bodylogix Natural Whey Taste
I tried the Vanilla Bean flavor which was a good, mild flavor. It didn't reach the heights of artificially flavored proteins like, say, Optimum Nutrition's Vanilla Ice Cream, but it's very versatile and should mix easily into everything from shakes to oatmeal to yogurt.
Mixability
This mixes extraordinarily well for a grass-fed, all-natural protein. There were no clumps at all.
The Takeaway
This is one of the cheapest grass-fed whey protein powders I've ever seen, so I don't begrudge the fact that it contains some ingredients that the "all-natural" crowd sometimes shuns: soy, lactose, and gum. If you can digest them just fine, this is a great, inexpensive go-to protein powder for people who want to minimize artificial ingredients in their diet.
Other Great Protein Powders Reviews
Related Best Protein Powders Content