If you grew up in Western New York (like me), you may be familiar with G&G Fitness. This company is a provider of specialty home and commercial fitness equipment that started in Buffalo, NY, and gradually has added stores throughout New York, Pennsylvania, and Ohio.
If you are a sports fan, you probably have heard of the owners of G&G Fitness, the Gronkowski family. Affectionately known worldwide as the "Gronks," the family's nicknamed athletic cohort consists of Gordy Gronkowski and his five sons, all of whom played high level athletics. The most well-known of the family would be National Football League (NFL) Super Bowl Champion and All-Pro Tight End Rob Gronkowski of the New England Patriots.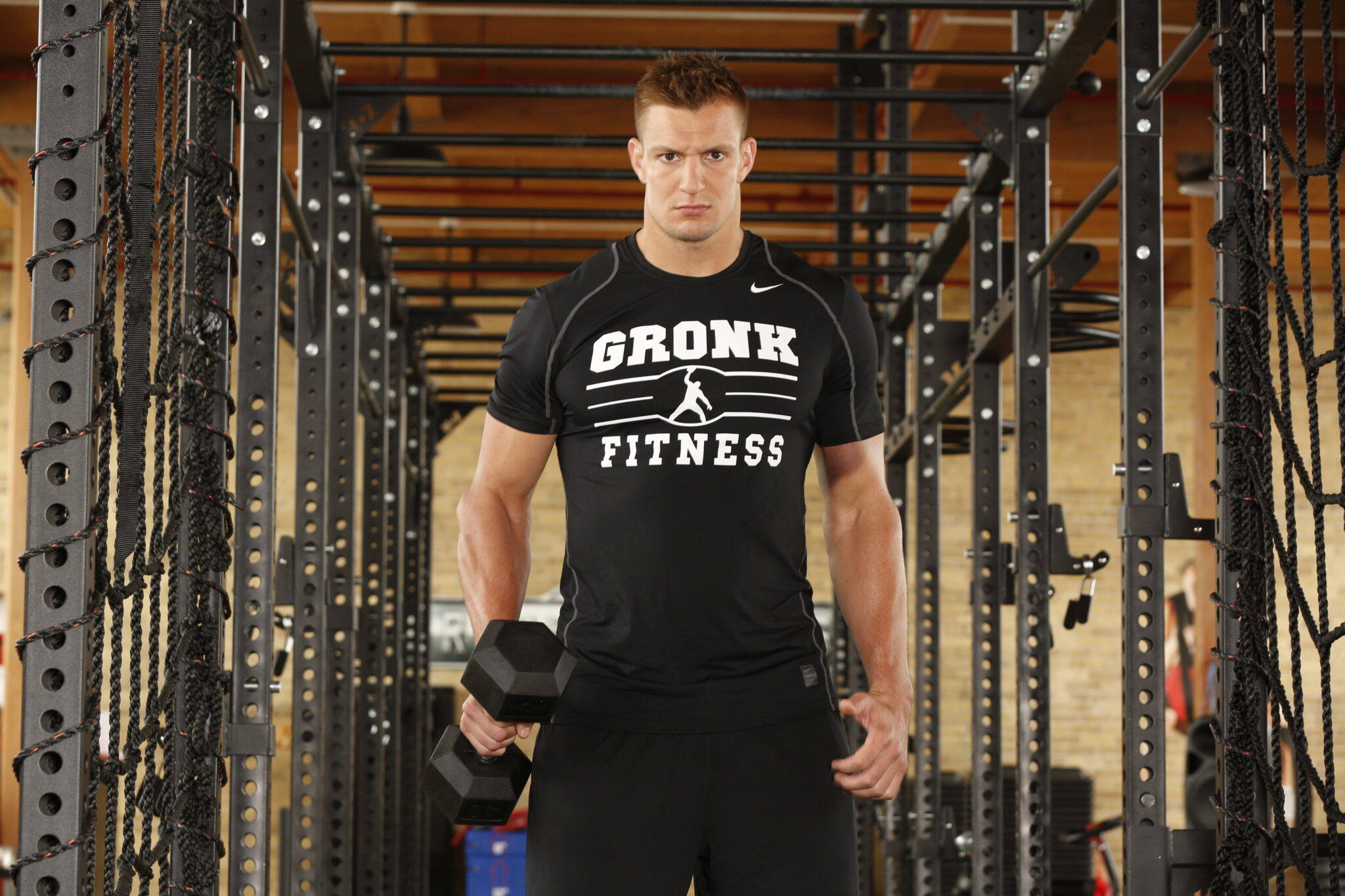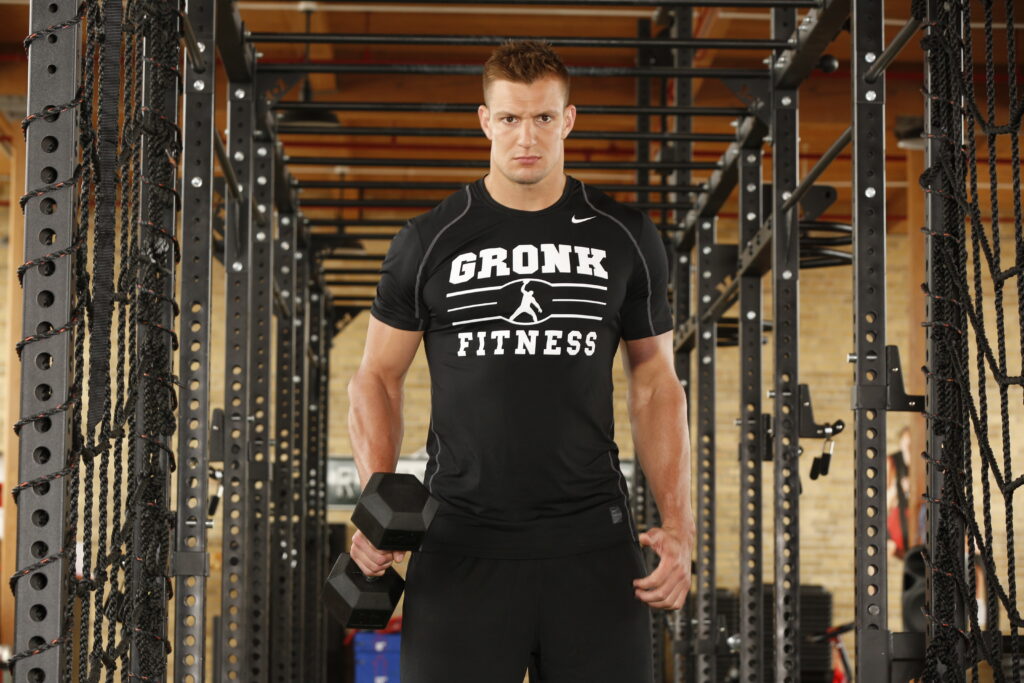 However, Gordy and his other sons are no slouches themselves:
Gordy, the father and founder of G&G Fitness, played football at Syracuse University

Gordie Jr. played baseball at Jacksonville University and 6 years of minor league baseball

Chris played parts of 4 seasons with 4 teams in the NFL

Dan played parts of 4 seasons with 4 teams in the NFL

Glenn is currently a rookie in the NFL for the Buffalo Bills
With their athletic pedigree, the "Gronks" are giving Peyton Manning and his family a run at being the "First Family" of the NFL. They also have begun to utilize the knowledge they have gained between Division 1 athletics and professional sports to develop their own line of barbells and fitness products.
Last month I was in Buffalo, NY, and had the chance to stop by the original G&G Fitness. There, I caught up with Dan Gronkowski to discuss his family and the recently launched Gronk Fitness brand.
The first question I asked was, obviously, "Who's the strongest in the family?"
As per Dan: "I squatted 535 pounds for 13 reps in college. My brother [Rob] hurt his back and wasn't able to participate in the combine when he entered the [NFL] Draft. Our dad had the strongest bench by far of the whole family."
As we walked around the store, Dan let me in on some of the plans for Gronk Fitness in the near future.
"All of us have learned so much from our experiences playing college and professional sports. We are really excited about our new line of bars and equipment. We are going to be launching 'Gronk Zones' in gyms across the country which will be geared towards athletes training to be more explosive."
Dan also added, "We also have plans for 'Gronk Programming' in the near future. This will be workouts designed for athletes who are finished playing a sport at a scholastic level (high school or college) but still want to stay active and in shape."
In the store, and online, the Gronk Fitness line consists of over 25 products; these include battle ropes, plyometric boxes, bars, attachments, bumper plates, rubber dumbbells, Swiss bars, and power sleds. Being the Olympic Weightlifting aficionado that I am, my main curiosity was the Gronk Barbell, which is manufactured to the same dimensions as any International Weightlifting Federation (IWF) certified barbell.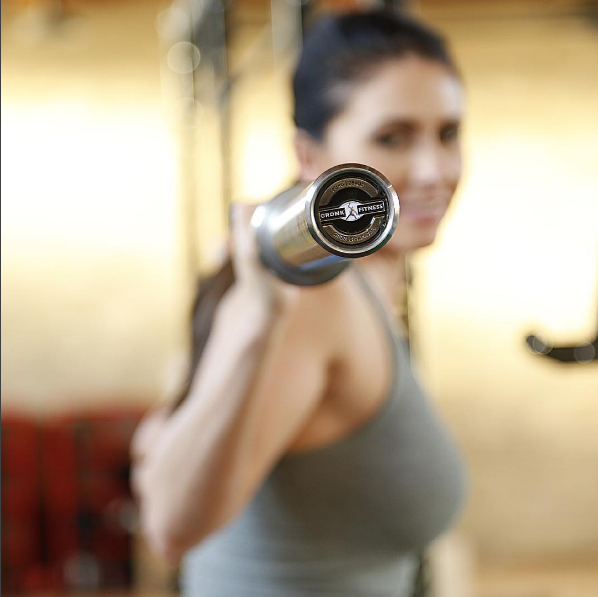 Gronk Fitness bars were first brought to my attention by my friend Kurt Silvestro, who is a Pan American Masters record holder and has been involved in weightlifting for almost 40 years. He is ecstatic about these bars.
"They feel great in my hands, I love the knurling on them," Silvestro told me over the phone several months ago. "Some bars have knurling that really beats up your hands or shins and can tear the skin, these bars have a great grip but isn't so sharp that you start bleeding after a while."
At this point in his life, Silvestro is more of a coach and advisor instead of a lifter. So I reached out to Coach Mark Solomon at the Buffalo Barbell Club to see how his club likes the bars and how they compare to international brands such as Eleiko or Werksan.
In Solomon's words, "I noticed within a couple of weeks [of obtaining the Gronk bar] the [athletes] would immediately grab that bar before they even changed their shoes… they all wanted that bar. And I'll be honest as a coach, with the gym full of athletes training is difficult, sometimes I have to train with the athletes so I find myself jumping from platform to platform, whatever bar has the weight I need, many times [I was] using the Gronk bar. I have to tell you it has tremendous whip, fast action. I was really surprised it's as good as any bar I've ever had. I would have no problem supplying my entire Club with Gronk bars."
Athletes Erin, Julia, and Nabeela all echoed the words of their coach. My main takeaway from these ladies was that they love the action of the Gronk Bar. It has great whip and the grip is just enough so it does not beat up your skin.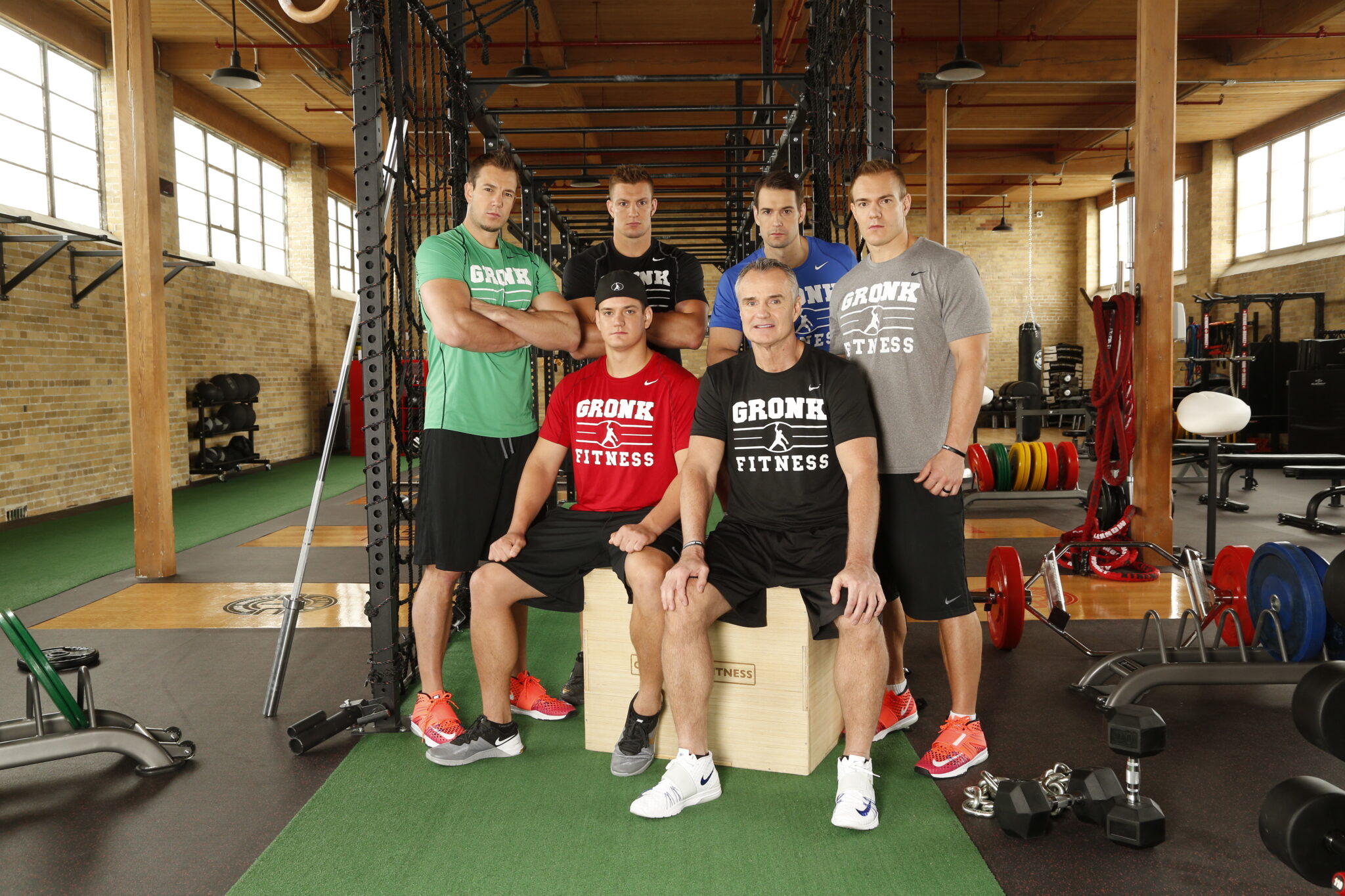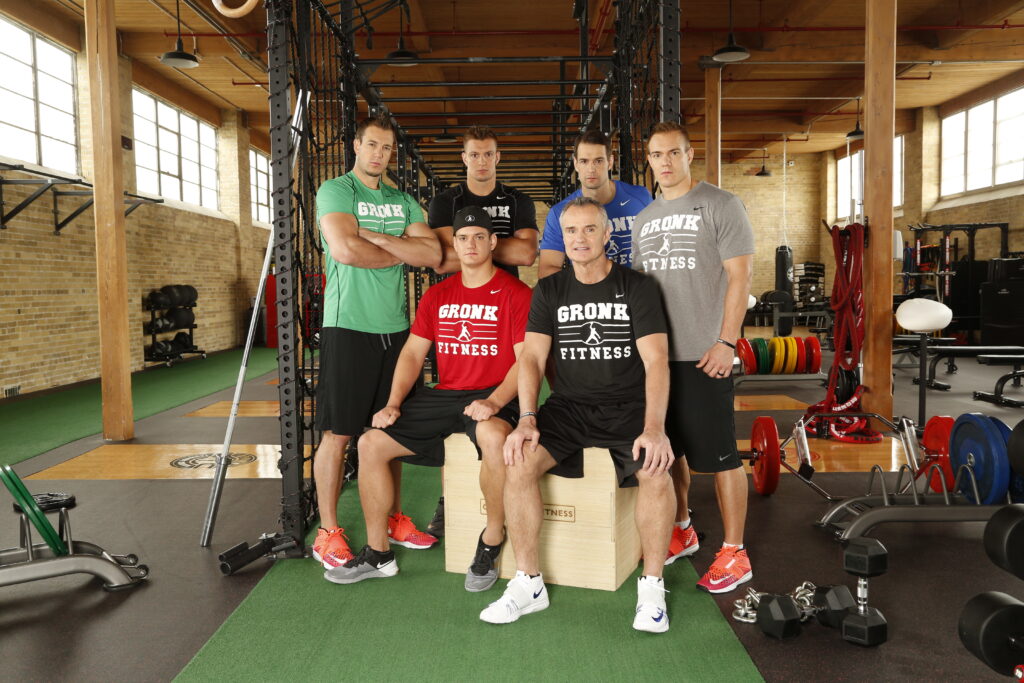 Solomon, who also serves as the President of the Buffalo-Niagara Region of USA Weightlifting, informed me that the Gronk Fitness brand is slowly breaking their way onto the Olympic Weightlifting and functional fitness scene. For next month's Olympic Weightlifting meet at the Buffalo Fitness Expo, G&G Fitness has donated four barbells as prizes: Two men's 20KG barbells for the best lifters in the men's open category and in the men's masters category, as well as two women's 15KG barbells for the best lifters in the women's open category and in the women's masters category. What's more, for the 2016 American Master's Competition this November in Buffalo, G&G Fitness will be supplying Gronk Fitness Bars for the warmup room.
"Rob is the face of this brand, but our whole family stands behind it," said Dan "We're not going to slap our name on stuff to get it out there. We know what quality products are. We want to be the first thought when you're building a sports performance facility, you want it to be Gronk products because it will be well built and won't cost you an arm and a leg."
Images courtesy Gronk Fitness.
Editor's Note & Disclosure: The author has a preexisting friendship with the Gronkowski family. The views expressed herein are the authors and don't necessarily reflect the views of BarBend. Claims, assertions, opinions, and quotes have been sourced exclusively by the author.