One positive that comes along with being a strength athlete is that there's not much equipment required to lift weights. If you lift at a commercial or private gym, then really all you'll ever need are your clothes, maybe some lifting shoes, and a belt and sleeves if you use them. There's not really much to lifting, which is why strength sports are so affordable in a lot of cases.
Although, if you own your own gym, or you're newer to strength sports, then there's an added level of complexity. Besides knowing your personal gear, knowing lifting equipment can also be important. If you're building a home gym, then knowing equipment is useful to ensure your investment goes the distance. And for those who are newer to strength sports, then knowing equipment can increase your ability to decide what implements you should train with. The implement in question today is the: Barbell.
Yes, the good ol' barbell. The long piece of metal that holds other pieces of metal. Let's not overcomplicate this, so yes, barbells are relatively simple, but there are a couple key differences between them worth knowing. These differences can help you find the best barbell for your sport(s), training needs, and investment.
Different Types of Barbells
For this article, we're going to cover four different types of barbells. All of these barbells will have different training characteristics that should be considered when using or buying them. For buying, it's important to remember that every company will provide slightly different specs on their barbells, so if you decide which barbell you need the most, then doing extra research into a company's specs is a good bet (and warranties!).
Training Barbell
In this article, we'll define any normal barbell that you'd find in a commercial gym as a training barbell. These barbells come with little strength sport specifications. This type of barbell will have a normal knurling, as opposed to the more aggressive knurling found on power and deadlift barbells.
This form of barbell will also vary when it comes to a center knurling strip, which is another construction characteristic to pay attention to when buying.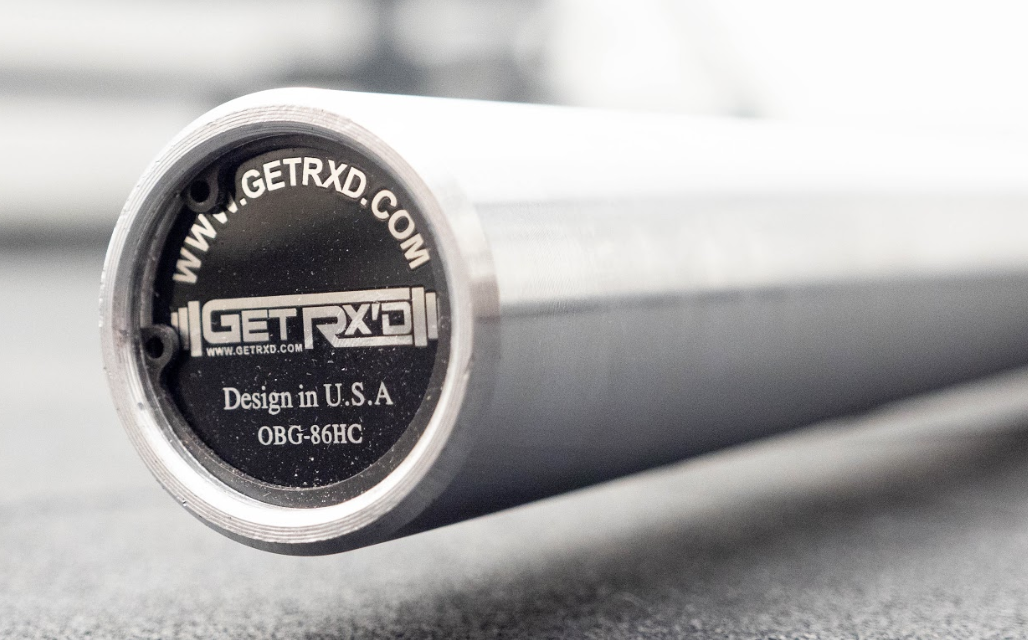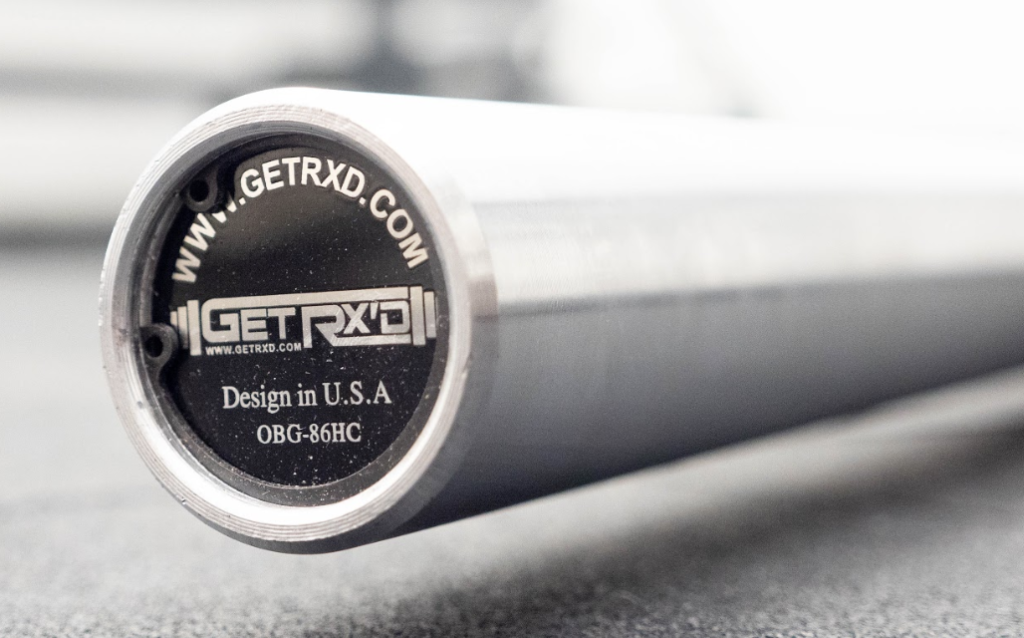 Outside of this barbell's knurling, these bars will also have a varied level of rotation on their collars. Weightlifting barbells will have bearings to promote spin, but normal training barbells typically some form of cushioning, so they spin, but not with the same speed as an Oly bar.
Another characteristic that comes along with normal training barbells is the whip they have. Instead of limiting whip like a power bar, or increasing it like a deadlift bar, training barbells will fall somewhere in the middle. It's tough to say how much exactly because different companies will construct their bars differently, and often, you get what you pay for, so whippier bars will tend to be slightly cheaper.
For Training: Recreational lifting and workouts that don't include maximal bouts. Also, fine for workouts when not in meet prep a.
For Buying: Cost efficient option for general strength training, and will suit a large majority of lifters.
Power Barbells
The growth of powerlifting has created a growth in power bars. If you compete in the USAPL, then you know power bars all too well. Power bars offer a couple defining characteristics that make them ideal for powerlifters or athletes using heavy loads often. A power bar is designed to have little to no whip. For example, loading a heavy squat won't cause this bar to waiver or show signs of whip out of the hole, which can create misgrooves in one's mechanics.
In addition to offering virtually no whip, power bars will also have more aggressive knurling. This enhances grip for things like deadlifts, and the center knurling will also be aggressive, which helps the bar grip the back during squats, especially low-bar squats.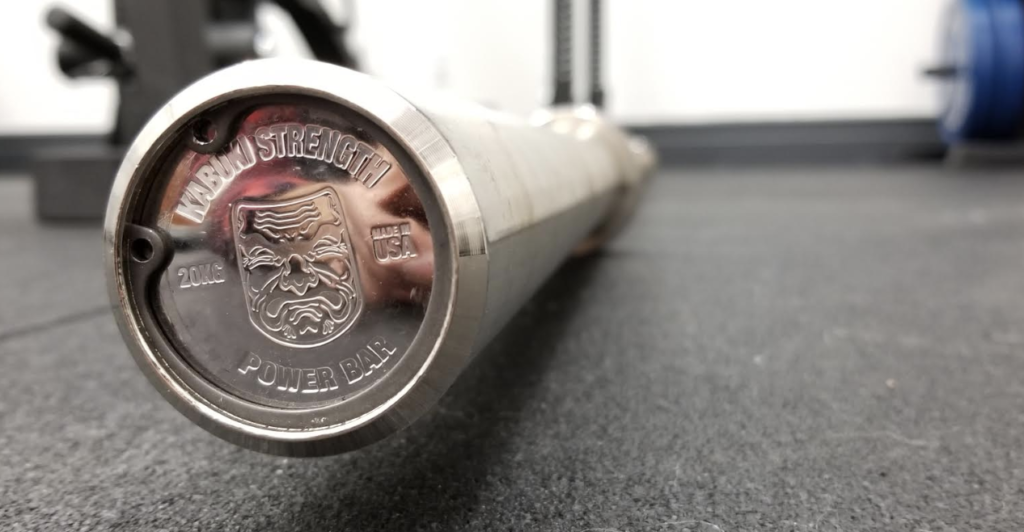 Another characteristic that comes with power bars is that they don't rotate like Oly bars. They're often constructed with a firm cushioning, which will promote their stability and ability to resist the durability stresses put upon them at the collars when loaded in squat racks.
For Training: Powerlifting and athletes who compete in federations that utilize power bars, or for athletes who want to limit whip during any of their lifts.
For Buying: Decently cost efficient and durable option that should have no problem resisting bending over a long period of ownership.
Weightlifting/Oly Barbells
Weightlifting or Oly barbells are designed for a very specific reason, and that's of course, weightlifting. If you're a weightlifting athlete, or train in this style for a majority of your workouts, then your best bet will be to invest in or use a weightlifting barbell. These barbells are probably the most different from the above two options.
Weightlifting barbells will have normal/slightly more aggressive knurling since both the clean & jerk and snatch require an athlete to have a strong grip for their completion. The center knurling will often be smooth, so there's not a hard catch on the neck during the clean & jerk, front squat, and clean variations.


In respects to whip, these barbells will often have a lot of whip compared to the normal training and power barbell. The whip allows for higher displacement of power during the Oly movements, so it's something to keep in mind when looking at different barbells. The collars, at least in nicer Oly bars, will have bearings that promote a fast rotation. Nicer Oly barbells will be more expensive, but they'll often last with proper upkeep, so keep that in mind when looking to invest.
For Training: Weightlifting athletes and those who train Oly movements 80+% of the time.
For Buying: Best option for recreational, serious, and competitive weightlifting athletes.
Deadlift Barbells
The final major type of barbell we'll discuss in this list is the deadlift bar. This is the most niche barbells on this list and has one main purpose, and that's of course, deadlifting. A deadlift barbell will be different than the above barbells in a few different ways.
For starters, a deadlift bar is designed to have a lot of whip, which is used to promote the tension you can apply into the bar (pulling the slack out) before physically moving weight. If you compete in powerlifting federations that utilize a deadlift barbell, then you're probably used to using this style of barbell. On top of the increased whip, a deadlift bar will be slightly longer than the other barbells, but this difference is pretty minimal.


The knurling on deadlift bars will often be more aggressive than your standard training barbell, and that's to promote grip since this is a barbell focused specifically for deadlifts.
For Training: Powerlifters who compete in deadlift bar using federations and athletes who already have a training bar and want to build their barbell collection.
For Buying: Athletes that compete with deadlift bars, or athletes who have the finances to buy this barbell on top of a normal training barbell.
Specialty Barbells & Bars
Outside of the above four barbells, there are a ton of different training options for folks who want specific training adaptations. Below, we'll briefly cover five different types of "barbells" that can be used in your training.
Cambered Barbell: This barbell has weight hanging from each side and can provide shoulder relief for those who struggle to hold a barbell on their back without pain.
Buffalo Barbell: The Buffalo Barbell looks like a crescent moon and is designed to limit should stress on the shoulders.
Safety Squat Bar: The Safety Squat Bar is used specifically for squat and rarely for other movements. This bar forces you to remain more upright, so there's a heavy quad emphasis with it.
Trap/Hex Bar: The trap or hex bar is used as a deadlift variation and will allow an athlete to stand inside the bar to complete the lift. This exercise combines elements of the traditional deadlift and squat.
Wrapping Up
Are there more types of barbells than included this list, yes, but these are the biggest players you'll see in commercial, private, and home gyms. If you're a dedicated strength athlete, then it's useful training on a barbell that you'll eventually be competing with. For those buying a barbell, then using that same logic can be useful for making the best choice.
Our advice? Find the barbell that accommodated your sport and training style best, then mark an hour on your calendar for doing research across multiple companies that offer that barbell.