The Delaware-based Naturo Sciences promises that their greens powder is raw, vegan, gluten-free, "loaded with vitamins and minerals," will "boost your immune system" and "its probiotics and enzymes aid in digestion and absorption."
Hey, that's all we want from a greens powder. Does Green Food live up to its own hype?
Ingredients
Everything in Green Food is separated into four categories: A "Food Blend" of alfalfa, spinach, barley grass, wheat grass, spirulina, chlorella, and broccoli; an "Antioxidant Blend"  that includes green tea, açai, maca root, rose hips, and acerola cherry; an  "EFA Fiber Blend" of flax seed and apple pectin; and a "Digestive Enzyme & Pre & Probiotic Blend" with five kinds of digestive enzymes and just one kind of probiotic bacteria.
The list contains just about everything that most people want from a greens powder: seaweeds, grasses, probiotics, enzymes, and herbs. I was only surprised by the absence of milk thistle, which is something that's usually included in greens that focus on their "detoxifying" properties. (Studies suggest it may support liver health.)
One serving contains 30 calories, 1 gram of fat, 1 gram of protein, 5 grams of carbs, and 1 gram of fiber.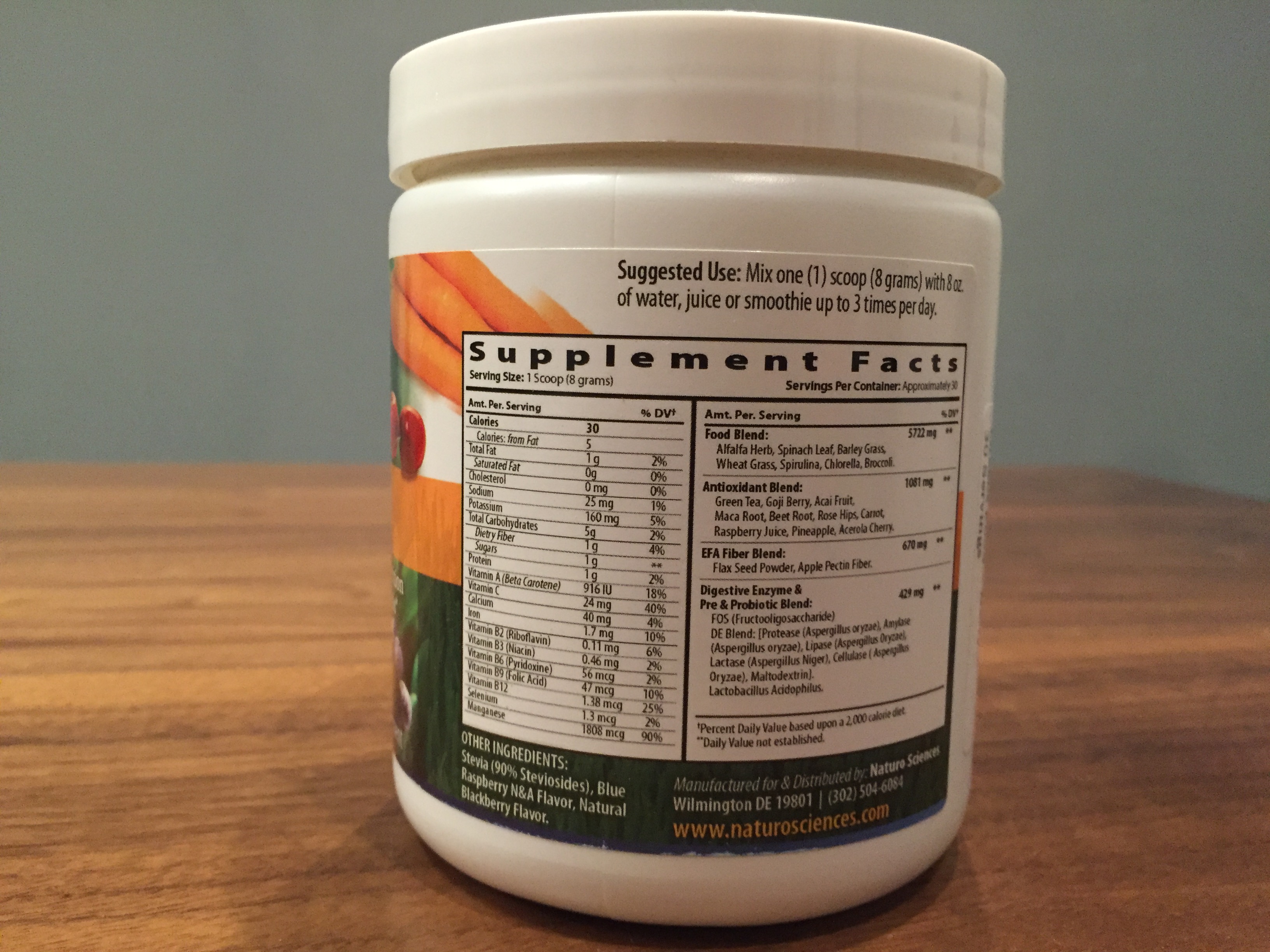 Taste
Green Food comes in two flavors, tangerine and berry, and I tried the berry flavor. The label states on the front that it's flavored with goji & açai berry, on the back it also mentions that it includes natural blackberry flavor, stevia, and "blue raspberry N&A flavor." If you're wondering, that means "natural and artificial." I have nothing against artificial anything, but hiding the word "artificial" behind an acronym felt a little sneaky to me.
In any case, it tastes great — a lot like mixed berry and a little like green tea.
Effectiveness
So, what are the specific claims made by Naturo Sciences? That it is "loaded with vitamins and minerals," will "boost your immune system," has "probiotics and enzymes (that) aid in digestion and absorption."
Let's start with vitamins and minerals. One of my favorite things about the product is that instead of simply claiming it's nutritious, it provides a pretty comprehensive list of the vitamins and minerals it contains. In some respects, it's relatively impressive: one scoop contains 90 percent of your recommended daily intake of manganese (a mineral linked to bone health), 40 percent of your daily recommended intake of vitamin C, 25 percent of your B12, 18 percent of your Vitamin A, and 10 percent  of your iron.
That's relatively nutritious, but I wouldn't say it's really "packed with vitamins and minerals" — only manganese exceeds 50 percent of the RDI, and it's quite low in B-vitamins, calcium and selenium. There's also no mention of magnesium, Vitamin D, and some other essential nutrients. So does it provide vitamins and minerals? Yes. But not to a particularly impressive degree.
There's also no information regarding the number of probiotic bacteria contained in the product, so it's impossible to know if it's more or less effective than its competitors. (Greens powders tend to range from 1 billion to 30 billion probiotics per scoop.) It's also important to note that there's just one kind of probiotic bacteria, whereas most supplements tend to contain at least four in order to diversify the potential benefits. Naturo Foods also neglects to disclose how high Green Food's antioxidant content is.
To its credit (and unlike some competitors), it doesn't say that it can substitute for fruits and vegetables, instead instead saying that it can help you "work towards your 5 – 9 servings of fruits and veggies each day."
Overall, I was a little disappointed with the effectiveness of this product. It's not that high in vitamins and minerals, and I don't know if it's high in probiotics or antioxidants.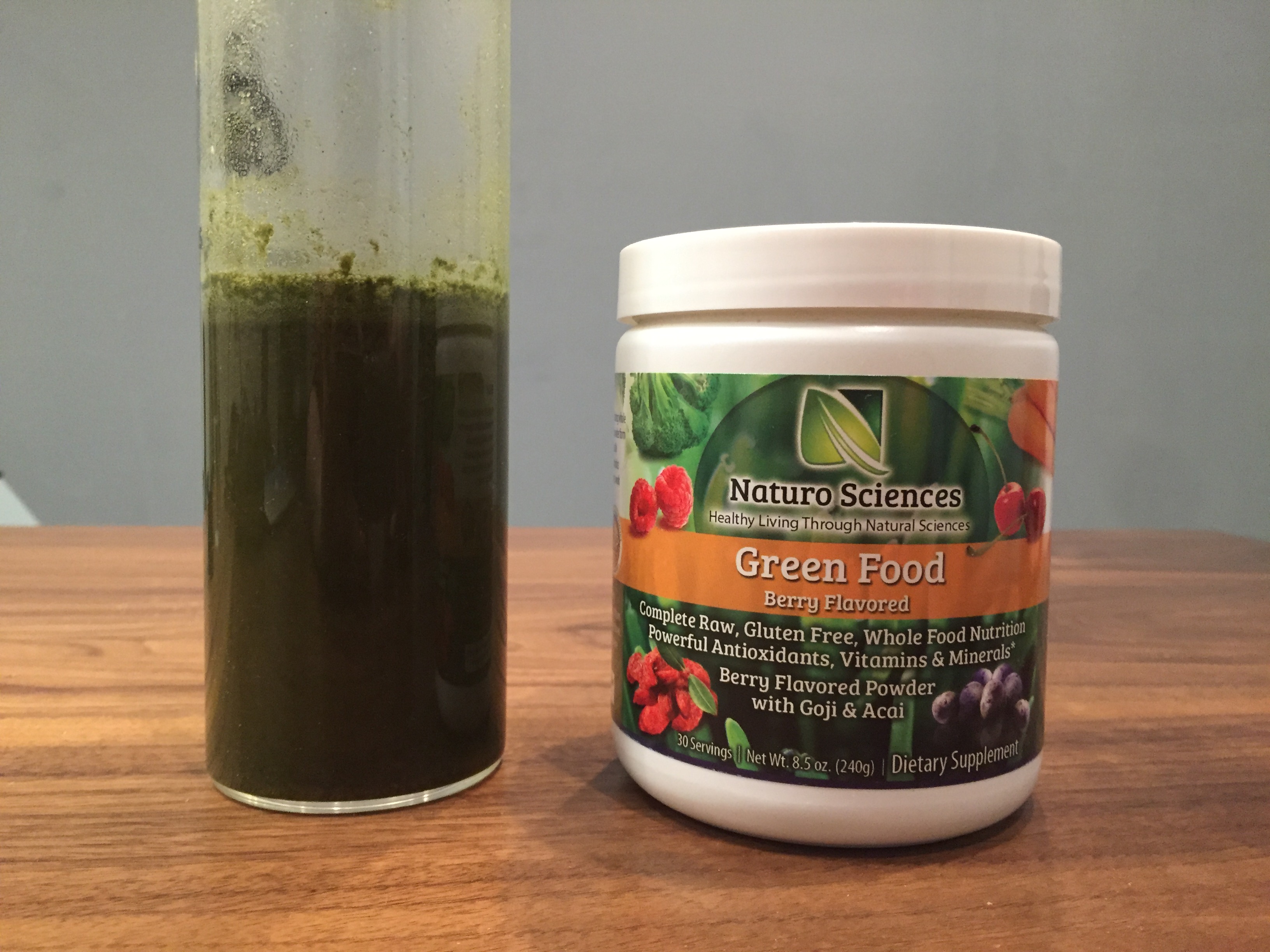 Price
At around $40 for 30 servings, or $1.33 per serving, it's moderately priced — about the middle of the road. Given that it tastes good, contains a decent amount of Vitamins C, B12, and iron, and is a source of probiotics, digestive enzymes, and antioxidants, I think the cost per serving isn't too unreasonable. But honestly, something like Macro Greens has more benefits, a similar taste, and costs less money.
Compare that with Kylea's Total Living Drink Greens ($3.33/serving), Athletic Greens ($3.23/serving), Onnit's Earth Grown Nutrients ($2.30/serving), Organifi Green Juice ($2/serving), Patriot Power Greens ($1.96/serving), Emerald Balance ($1.30/serving), Green Vibrance ($1.08/serving), ORAC-Energy Greens ($1/serving), PharmaFreak Greens Freak ($1/serving), Macro Life Greens ($0.72/serving), Sun Warrior's Supergreens ($0.55/serving), and Amazing Grass's Green Superfood ($0.52/serving).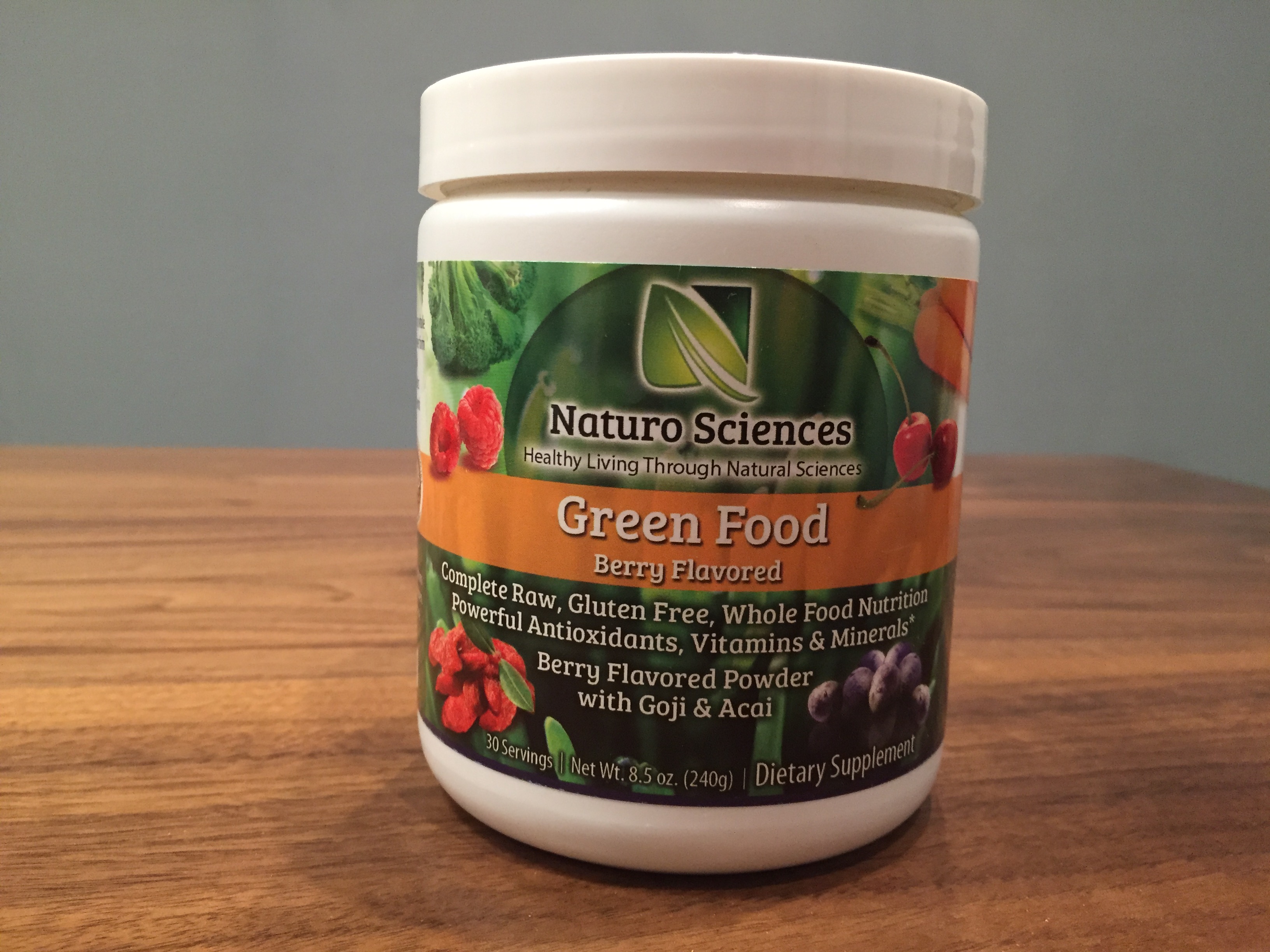 The Takeaway
To answer the question in the title of this review: there's not much that makes this product stand out in the field of greens powders. There aren't a lot of vitamins and minerals and I don't know how many probiotics or antioxidants it contains. It's tasty and it's a decent source of manganese, Vitamin C, and iron, but there are other greens supplements that provide more for less.
Naturo Sciences Green Food
Per Serving - $1.33
Pros
Pleasant taste
Detailed nutrition label
Good source of Vitamin C, B12, and iron
Cons
Not a significant source of most vitamins and minerals
No information about antioxidant content
No information about amount of probiotic bacteria