The Nike Metcon 6 will be released to Nike members on August 4th and have a global release on August 31st.
The Metcon 6 has some upgrades from the Metcon 5. We'll highlight what they are and which of them stand out. In addition, the Nike Metcon 6 Mat Fraser was released today (with a black, red, and blue color scheme), and the Nike Metcon 6 FlyEase will be available on August 31st alongside the global release.
Check out the details on all three shoes below.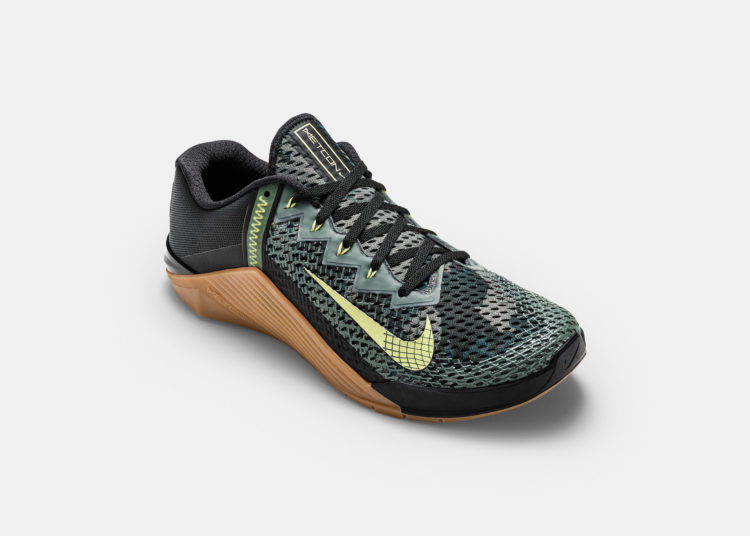 [Related: Best Cross Training Shoes]
Nike Metcon 6 Details
Here are the innovations you should know:
Refitted with breathable mesh providing 18 percent more airflow than the Metcon 5.
They evolved the haptic topcoat to better help the shoe withstand abrasion.
Heel clips prevent additional friction against the wall during handstand push-ups.
Hyperlift inserts provide heel stability for heavy lifting.
Directional traction design can help grab ropes during climbs.
The most notable factor of the new design is emphasis on keeping athletes cooler for longer periods of time providing added comfort during training. Mat Fraser discussed not overheating as key component to the design.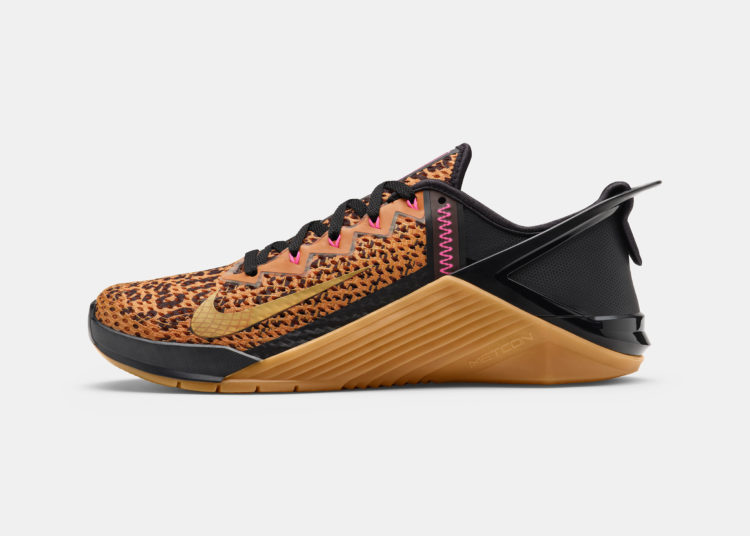 [Related: Calling All Weightlifters, check out the Nike Romaleos 4]
Nike Metcon 6 FlyEase Details
The Nike Metcon 6 FlyEase will be available, for the first time, on August 31st as part of the Nike Metcon 6's global release.
The biggest new feature of the Metcon 6 FlyEase is a TPU tail gate on the heel, an innovation done in part with the feedback from adaptive athlete Logan Aldridge. The collapsable heel makes it easier for athletes to slide the shoe on and off without having to retie laces — a boon for competitive functional fitness athletes who want to shave seconds off their time.
Aldridge, who was involved with three previous iterations of the FlyEase design, saw that they were all using ways to eliminate the laces to make for ease of use. However, he really wanted to keep the laces as he believed them to be empowering. The innovation of a drop heel allowed for exactly that.
[Nike] truly uses us for the sounding board to determine if they are going in the right direction. It was refreshing that they took [my feedback] to heart, and applied it.
During our brief with Aldridge, he mentioned that when it came to offering feedback, his "mindset was not how to make me perform better, my mindset was how to make this more universally successful." Luckily, it seems this drop heel design on the Metcon 6 FlyEase will do both.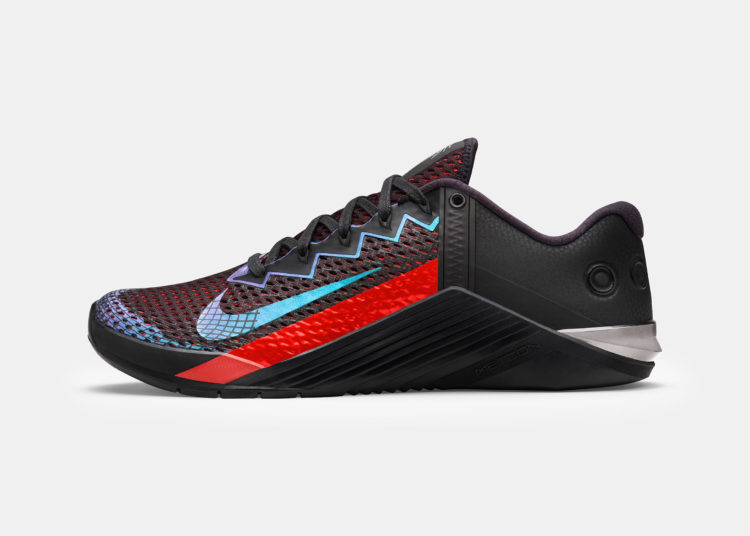 [Related: Nike Metcon DSX Flyknit 2 Review — Most Mobile Metcon?]
Nike Metcon 6 Mat Fraser Details
The Nike Metcon 6 Mat Fraser is available as of July 28th. They will have the same upgrades that the Metcon 6 received in addition to aesthetic features inspired by the 4-time Fittest Man on Earth:
Blacked-out upper section represents the "dark space" Fraser utilizes to block out distractions.
Red base and red stripe across the lateral side represent Fraser's focus.
Blue elements in a bolt pattern beneath the mesh and surrounding the shoe throat represent Fraser's capacity execute under pressure.
Sockliner features phrasing inspired by the Serenity Prayer, which Fraser refers to to help to focus on what he can change rather than that which is out of his control.
Sockliner also features Fraser's mantra: "Hard Work Pays Off".
Four circular symbols on the heel represent Fraser's four consecutive CrossFit Games wins.
It seems the the major aspect of the Metcon 6 that stands out for Fraser is the increase in breathability to prevent overheating. In his own words:
"Staying cool has everything to do with your pacing while training or competing. If you're overheating, you won't be able to run a mile at a normal pace, but added to that, you won't be able to recover from that mile at the same pace either."
We will see how this new model stacks up against the Nike Metcon 5 as we'll be reviewing a pair in the near future.
Feature image courtesy of Nike.