In their own words, Pure Label Nutrition was founded "by two fitness pros who were tired of low quality, over marketed and over hyped supplements that did not deliver." Based in Arizona, their line of supplements includes everything from krill oil to fat burners.
We decided to try their unflavored, grass-fed whey called Pure Whey. It's sourced from dairy farms in California and contains no artificial flavors or sweeteners. In fact, it doesn't even contain natural flavors or sweeteners — it's nothing but whey.
Shop Pure Label Nutrition HERE.
Pure Label Nutrition Pure Whey Nutrition and Ingredients
There's just one ingredient: whey concentrate.
One scoop provides 122 calories: 24 grams of protein, 1 gram of carbs (1 gram of sugar), and 2.5 grams of fat (1 gram of saturated fat).
It's worth noting that this is relatively high in cholesterol, with one scoop providing 67 milligrams or 22 percent of the RDI. But it's also remarkably high in calcium, with 16 percent of the RDI per serving.
[See our best protein powder picks]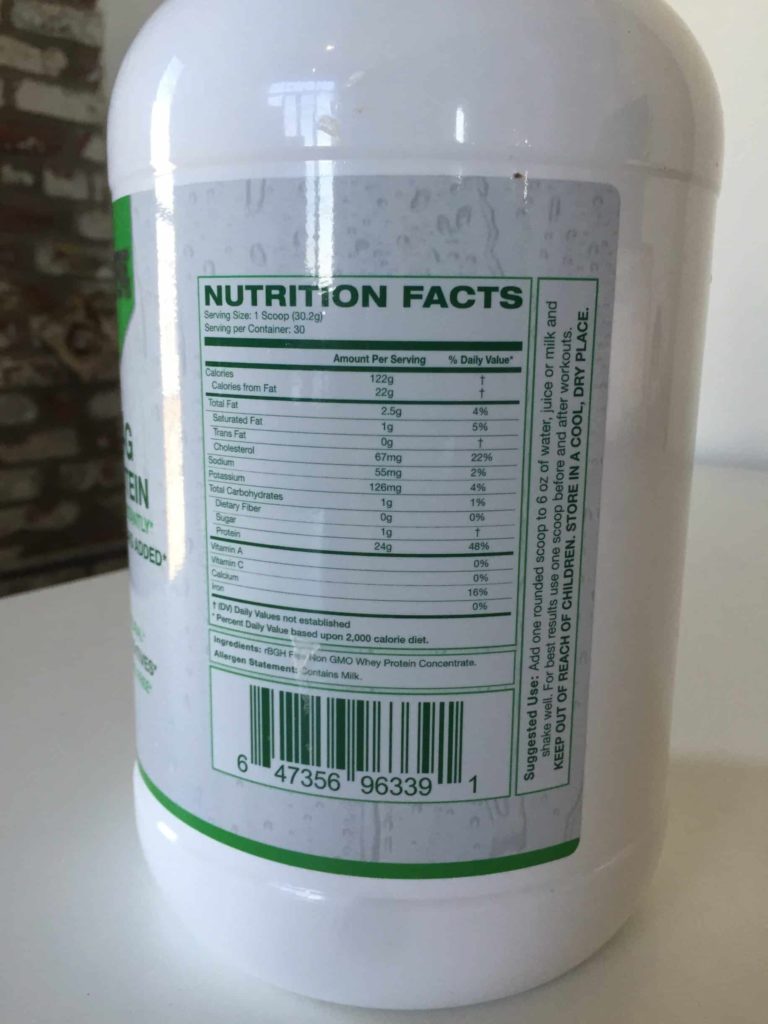 Pure Label Nutrition Pure Whey Benefits and Effectiveness
There are no artificial or natural sweeteners, flavors, or colors. There's also no soy lecithin for mixability or gum for thickening and stabilizing.
This whey comes from grass-fed cows that aren't treated with rBGH and it's non-GMO, rBGH-free, and gluten-free. As a whey concentrate, this contains a fair amount of fat with 2.5 grams per scoop, but if you're interested in the health benefits of grass-fed dairy then this is a good thing: those benefits are isolated to the fat content. But while it's fair to say that grass-fed whey has more healthful compounds than regular whey, the 2.5 grams of fat in a scoop of whey probably won't make a HUGE difference to your health.
As a concentrate, this product does contain lactose. It also doesn't have any digestive enzymes like lactase that may reduce digestive issues among people with sensitivities to lactose, so if lactose is an issue this product might not be for you.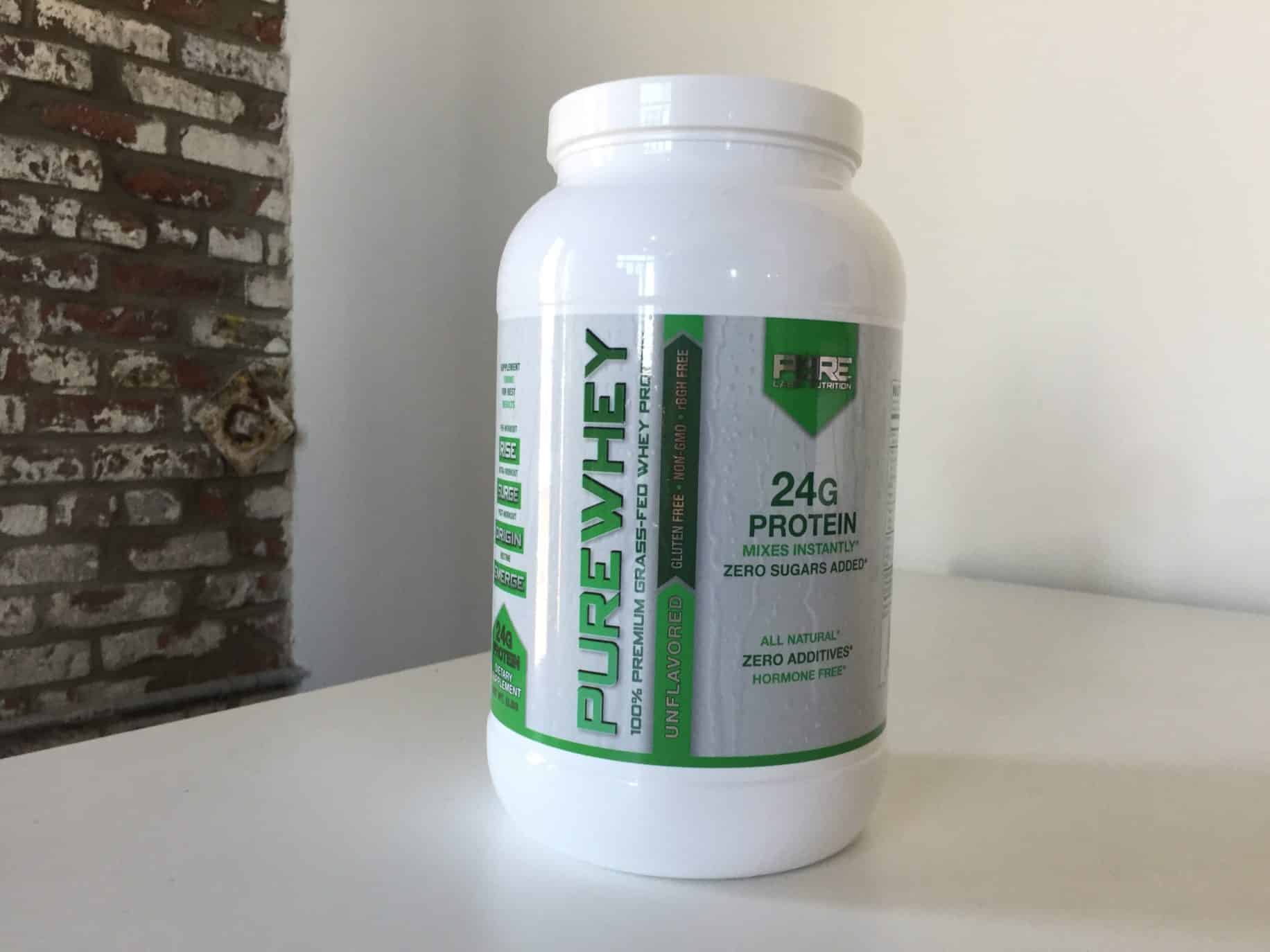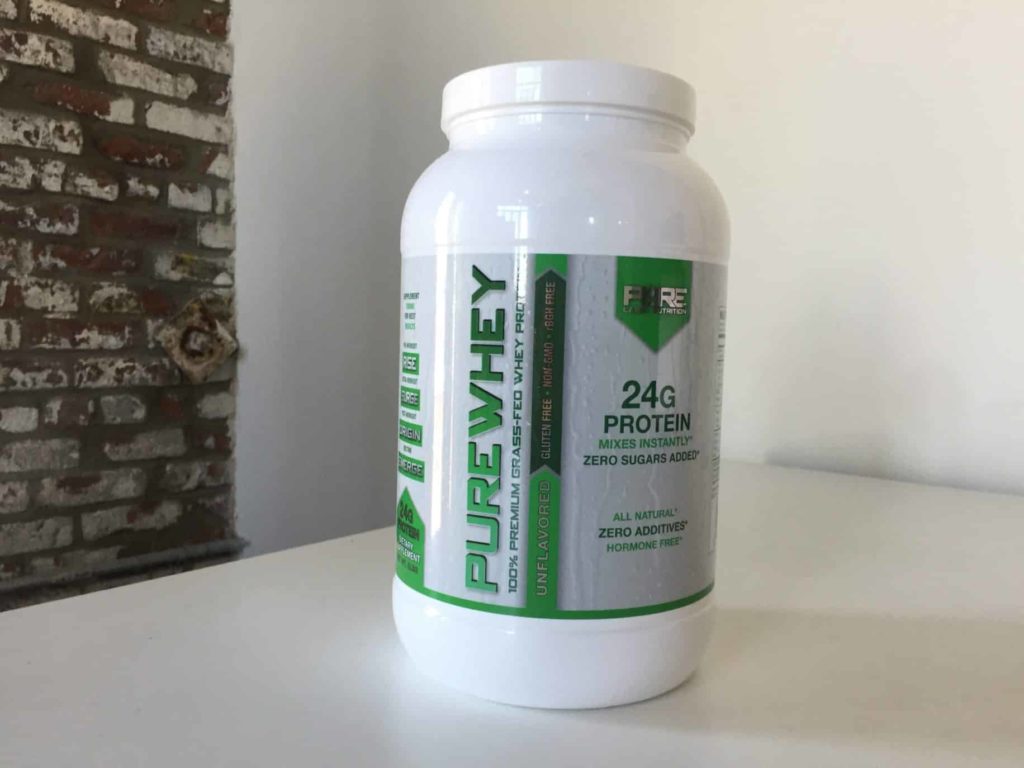 Pure Label Nutrition Pure Whey Price
This is 2 pounds and it costs $30. That's $1 per serving or 4.2 cents per gram of protein.
That's very inexpensive for a grass-fed whey or a conventional whey. It's actually cheaper than Muscle Feast's natural whey isolate and it's even cheaper than Optimum Nutrition Gold Standard. So this is one of the cheapest wheys I've ever seen.
Pure Label Nutrition Pure Whey Taste
I wasn't expecting much from an unflavored whey, but I confess I was surprised. Mixed with whole milk, it just made the milk thicker and a little creamier — after all, it was increasing the fat content of the milk by about 50 percent. I thoroughly enjoyed it with milk, though mixing it with water made the water taste a little like fat free milk, or water with just a little dehydrated milk powder. With water, it's not unpleasant, just very bland.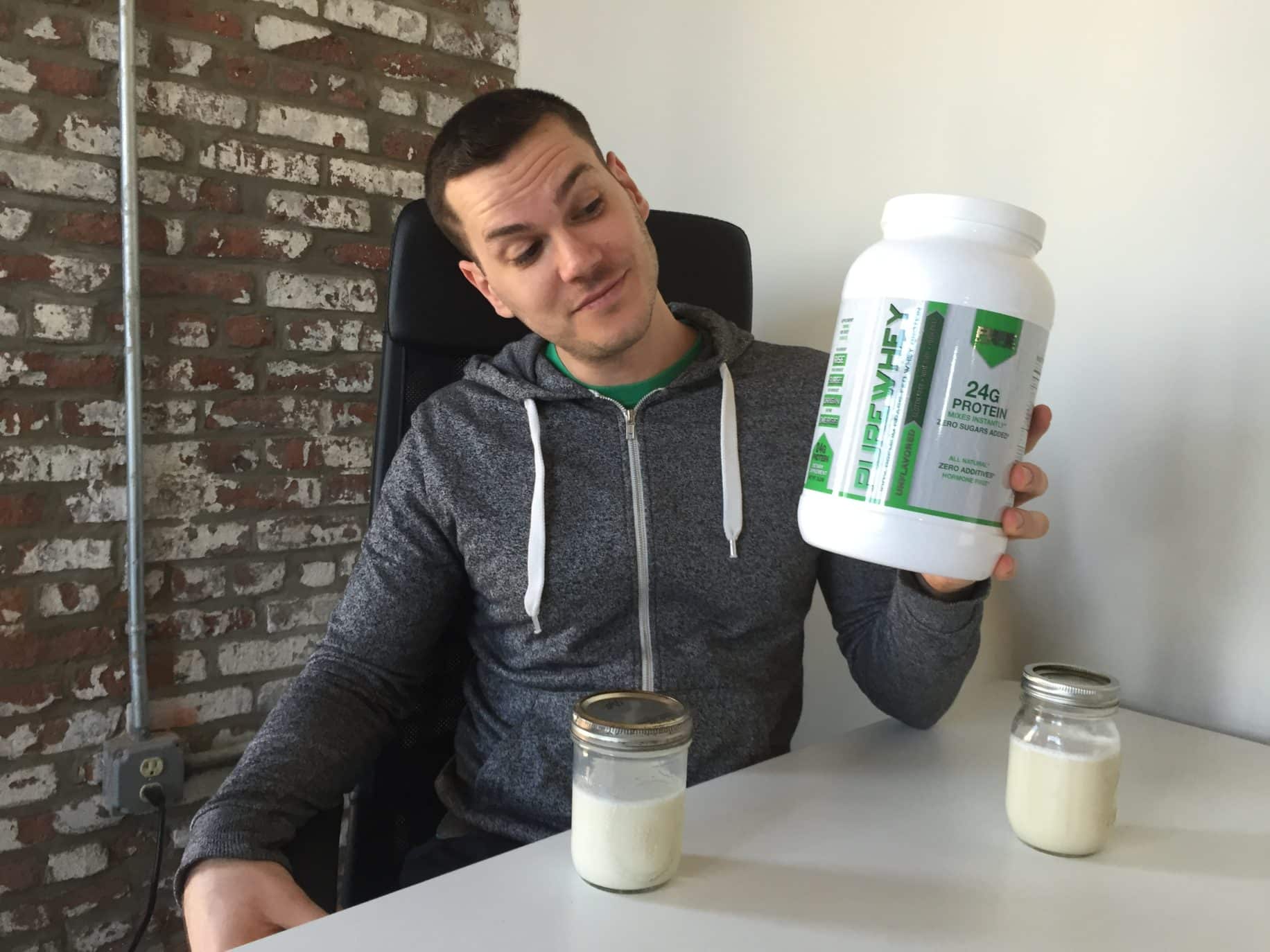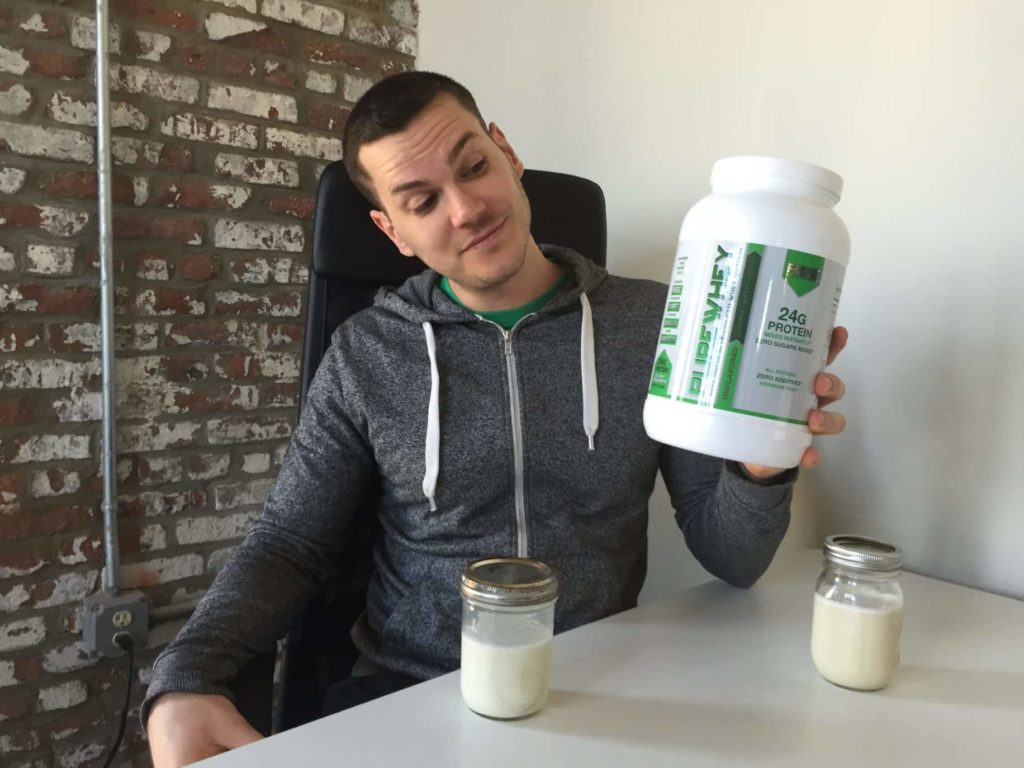 Mixability
I don't know how they did it, but Pure Label came up with a whey that dissolves into milk and water quickly and easily without any clumps. This is in contrast to some other all-natural, lecithin- and gum-free wheys. I was very impressed.
The Takeaway
I've tried a lot of one-ingredient whey protein powders and I found Pure Label Nutrition's among the tastiest. It mixed great and is tasty enough to work well with milk, but bland enough that it's versatile. I can see putting this into oatmeal or yogurt, and Pure Label Nutrition even suggested using it in baking.
It's cheap, it's versatile, and it mixes well. If you can stomach lactose, you don't mind mild flavor, and you're not bothered by the cholesterol content, then this is could be the protein for you.
Other Great Protein Powders Reviews
Related Best Protein Powders Content