Raw Grass Fed Whey is a product of an Iowa-based company that is also called Raw Grass Fed Whey™ although the company also sells Raw Organic Whey under the name Raw Organic Whey™. The difference is that organic dairy comes from cows that must have access to pasture but can be fed with organic grains, whereas this grass fed whey comes from free roaming Jersey cows that only consume grass and clover all day, every day. Plus, it's cheaper than the organic stuff.
This is a product that really emphasizes the notion that it's all-natural. Grass-fed dairy may have a healthier fatty acid profile than the conventional kind, plus there are no artificial ingredients and the cows aren't treated with bovine growth hormone or antibiotics. So what's in it?
Raw Grass Fed Whey Nutrition Info
This doesn't come with a scoop, but you're meant to measure out 5 tablespoons or 25 grams. That contains 21 grams of protein, 2 grams of carbs (all sugar) and 1 gram of fat (all saturated).
On a micronutrient basis, there's 15 percent of the RDI of calcium, 3 percent of your potassium, 2 percent of your sodium, and it's worth noting there's also 17 percent of your daily cholesterol.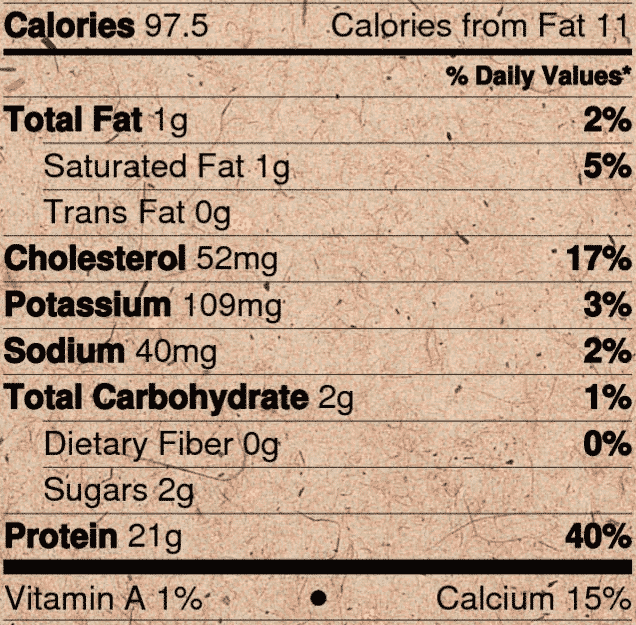 Raw Grass Fed Whey Ingredients
There's just one ingredient here: raw, grass fed whey concentrate.
Raw Grass Fed Whey Benefits & Effectiveness
Whey concentrate contains more fat and carbohydrates than whey isolate, which is more processed and more expensive. Raw Grass Fed Whey states on their site that isolates are acid treated and "overly processed," while their concentrate is processed with enzymes.
The whey is "flash pasteurized," so it may not meet some people's definition of "raw" but it's cold processed, ensuring the protein doesn't denature. It's almost certainly irrelevant if a protein is denatured (it denatures when you digest it anyway) but there's nonetheless a market for cold processed whey.
Raw Grass Fed Whey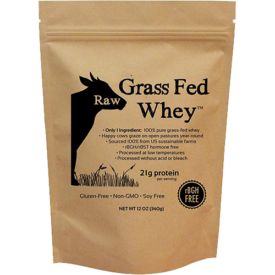 A surprisingly creamy protein that has absolutely nothing added to it, not even warm temperatures.
A nice touch is that there are certificates of analysis on their website that show they test their product for contaminants, heavy metals, antibiotics, and pesticides, which may be bring some peace of mind to certain consumers.
It's true that there are no artificial flavors or sweeteners, plus there are no gums, no soy, and no gluten. There's really only one ingredient here and it provides more calcium than I've come to expect from whey. The main potential downsides of that are the fact that it has 17 percent of the recommended daily intake of cholesterol and the fact that it contains lactose. Sometimes, whey concentrates add in some of the enzyme lactase to help minimize digestive issues for those sensitive to lactose, but that's not the case here.
Related: Best Protein Powders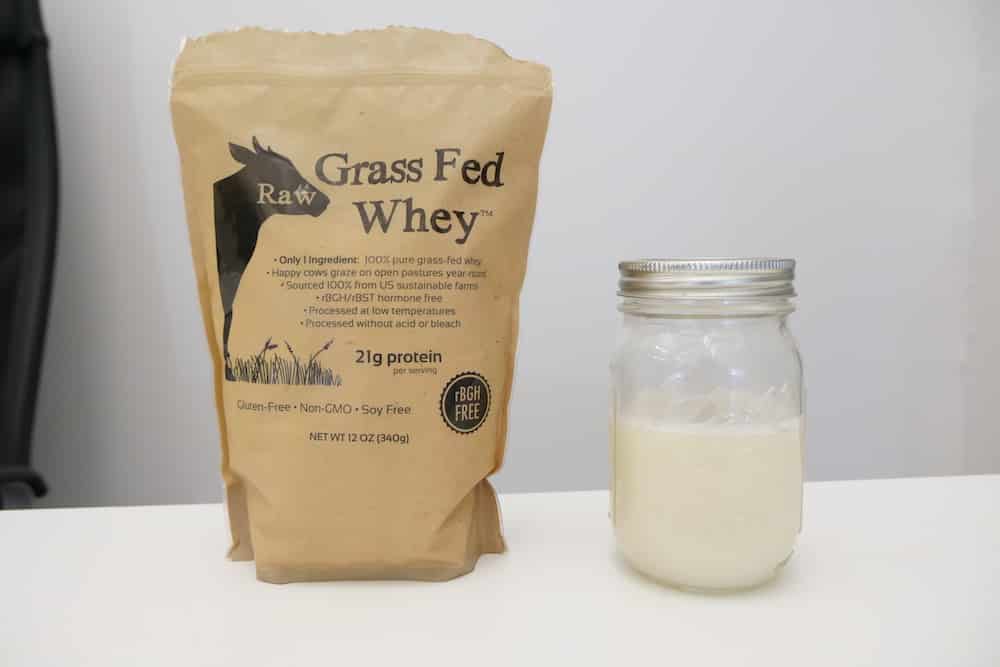 Raw Grass Fed Whey Price
I got a small bag of 14 servings for $23. Each serving of five tablespoons costs $1.64, which brings it to 7.8 cents per gram of protein. That's around the upper limit of what I'd expect to pay for a grass-fed whey isolate, but for a concentrate it's a little pricy.
If you want to reduce the cost, you can pick up a 5-pound bag, which drops the price to roughly 4.5 cents — a pretty good deal.
Raw Grass Fed Whey Taste
For something totally unflavored and not all that high in fat (with one gram per serving), this is a pretty tasty whey. I added a serving to about 8 ounces of cold water and after dissolving remarkably easily, it made the water taste like, well, watered down full cream milk. That might not sound appetizing but as someone who has consumed a lot of unflavored whey, this is one of the best.
If you really want to maximize the taste, mix it with milk — it makes the milk taste creamier and milkier while adding a whole lot of protein.
The Takeaway
It's a little pricy and the lactose intolerant may not like it, but this is an unusually high quality protein powder. I loved that they offered certificates of analysis, I liked that it was totally free of soy and gluten and artificial ingredients, and I was even impressed by the taste. Personally, if I were looking for unflavored whey concentrate, I'd pick this up in a 5-pound tub.
Other Great Protein Powders Reviews
Related Best Protein Powders Content