We receive free products and receive commissions through our links. See
disclosures page
.
Adjustable dumbbells allow you to fit a rack's worth of dumbbells in your home gym without taking up a ton of space. And while a pair of adjustable dumbbells is often cheaper than buying half a dozen pairs of regular dumbbells, they can still be pricey. Black Friday and Cyber Monday is a great time to snag a pair of adjustable dumbbells at a discount.
Brands like Bowflex, Power Block, and NordicTrack offer adjustable dumbbells that can work for all strength and fitness levels, and Black Friday and Cyber Monday can be a great time to pick up a pair. You can often find deals from 10 percent to 60 percent and more, but finding these deals can take some digging. We saved you some time by doing the legwork (and arm work) to bring you the best Black Friday and Cyber Monday deals on adjustable dumbbells.
Make sure to check out our full list of Best Black Friday & Cyber Monday fitness deals!
Featured Cyber Monday Adjustable Dumbbell Deals for 2023
REP Fitness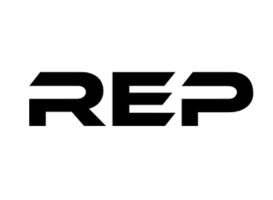 5% off $1,000+ cart, 7% off $2,000+ cart, 10% off $3,000+ cart only on November 27.
Snode Sport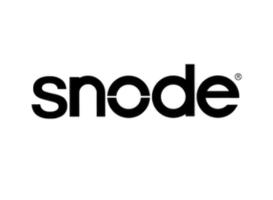 Save hundreds on adjustable dumbbells, weight benches, and more for Snode's Cyber Monday sale.
SMRTFT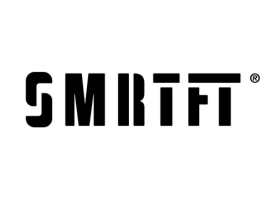 $185 off any dumbbell set and single-legged stand purchase with BF185, or $100 off 80-lb dumbbell set with code BF100 (Nov. 27 to Dec. 3)
Adjustable Dumbbell Sales for Cyber Monday
Here are a few of our favorite adjustable dumbbell sales going on this Cyber Monday. You can find offers for free shipping, up to 60 percent off purchases, and bonus gifts with your purchases. 
Snode: 30% off the Snode Adjustable Dumbbell Cast Iron Flexbell Stand with code BB30; get a free Steel Stand with AD80 purchase with code FREESTAND; save $139 on AD80s and All Cast Iron Stand bundle purchase with code BUNDLE and 15OFF; get 15% off products sitewide with code 15OFF (Nov. 1 to Nov. 30)
PowerBlock: Get up to 15% off sitewide, including free shipping and door buster bundles using code PWR15
Once Cyber Monday deals are announced, gear can sell out quickly. Here are a few tips to increase your odds of snagging a great deal on a set of adjustable dumbbells before they sell out.
Check Social Media
Even if a brand isn't listed here, they still may be offering discounts on Cyber Monday. Brands will often announce their sales on their social media accounts, so keep an eye out on their platforms to be alerted when the sales go live.
Subscribe to Newsletters
You may not want to clog your inbox with more emails, but brands tend to reward subscribers with early announcements on deals and sales. If you're looking for a specific brand of adjustable dumbbells, it may be worth it to follow that company's newsletter to get first dibs on any discounts they announce. You can always unsubscribe after the holidays.
Create a List
When sales and discounts start, some adjustable dumbbells sell out quickly, so don't waste time hunting around.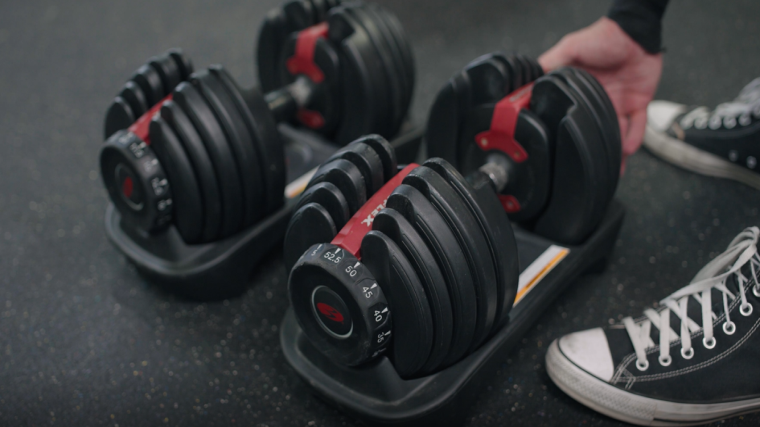 Do your research early and find the adjustable dumbbells that you want so you can purchase them when the sale is announced. And be sure to have a backup option or two in mind in case your first choice sells out.
Read Our Best Adjustable Dumbbell Recommendations
Not sure which adjustable dumbbells deal to snag on Cyber Monday? Check out our adjustable dumbbell reviews and our list of the best adjustable dumbbells on the market. 
Final Word
Black Friday and Cyber Monday typically provide some of the best deals on adjustable dumbbells that you'll find throughout the year. If you've been wanting to step up your home gym game with a full rack of dumbbells that won't take up your whole workout area, Black Friday and Cyber Monday is the time to do it. Plus, if you're looking for that perfect gift for the fitness-lover in your life, you can pick up a great set at a pretty discounted price.
FAQS
When is Black Friday and Cyber Monday in 2023?
In 2023, Black Friday is on Friday, November 24, and Cyber Monday is on Monday, November 27. Many companies offer discounts before and after these dates, though, so be sure to check out our list and keep an eye out for sale and deal announcements throughout the month of November.
Are all adjustable dumbbells on sale on Black Friday and Cyber Monday?
Not every company participates in Black Friday and Cyber Monday deals, but many often do. If you're looking for a deal on adjustable dumbbells, keep an eye on brands' social media accounts to see what deals they offer.
Does NordicTrack offer discounts on Black Friday and Cyber Monday?Does NordicTrack offer discounts on Black Friday and Cyber Monday?
NordicTrack usually participates in Black Friday and Cyber Monday sales. If you're thinking about buying a set of the company's Select-A-Weight Dumbbells, November might be the time to do it.