We receive free products and receive commissions through our links. See
disclosures page
.
Cellucor is a Texas company that's about 15 years old and probably best known for their pre-workout called C4, but they sell just about every product you can find in the fitness section of a supplement store: amino acids, creatine, so-called testosterone boosters and fat burners.
Their flagship whey protein is called Cor-Performance, and I decided to try it out.
Cellucor Cor-Performance Whey Nutrition Info
I tried the Peanut Butter Marshmallow flavor, and one scoop provides 130 calories, 25 grams of protein, 4 grams of carbs (1 gram of fiber, 2 grams of sugar), and 1 gram of fat.
I was most impressed by the low sugar content and the low fat content, but I should point out that it contains 150mg of sodium (6 percent of your daily intake) and 35mg of cholesterol (12 percent of your daily intake). That's not crazy high, but it's not low, either.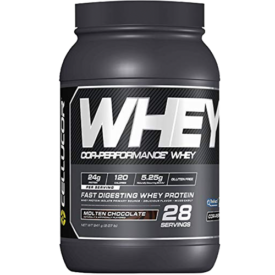 Cellucor whey protein powder delivers 24 grams of protein, two digestive enzymes, great taste, excellent mixability, and no soy.
Otherwise, there's not much to talk about with micronutrients; there's a nice 15 percent of your daily calcium intake per scoop, but nothing else worth mentioning.
[See our top protein powders picks]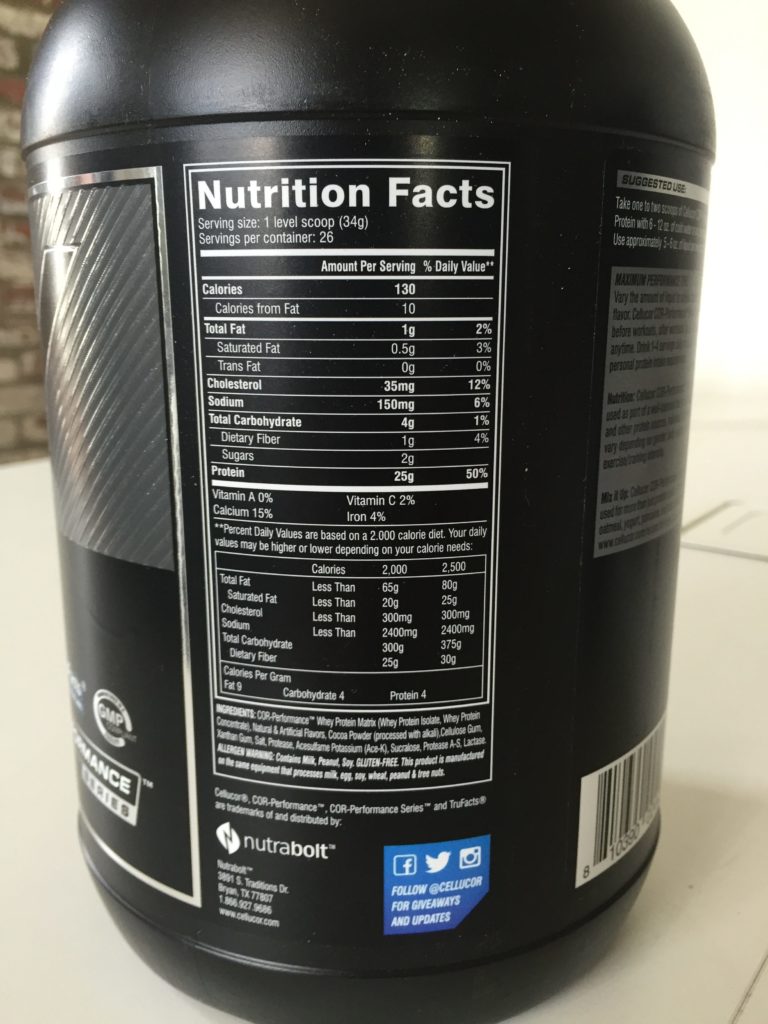 Cellucor Cor-Performance Whey Ingredients
This is a blend of whey protein isolate and whey protein concentrate. Pure whey isolate is super low in carbs and fat and decidedly expensive, while whey concentrate is cheaper and higher in carbs and fat.
After this "whey protein matrix" there's natural & artificial flavors, cocoa powder, cellulose gum, xanthan gum (the gums are for thickening and stabilizing), salt, the artificial sweeteners sucralose (also called Splenda) and acesulfame potassium, and finally three digestive enzymes: protease, protease A-S, and lactase.
Cellucor Cor-Performance Whey Price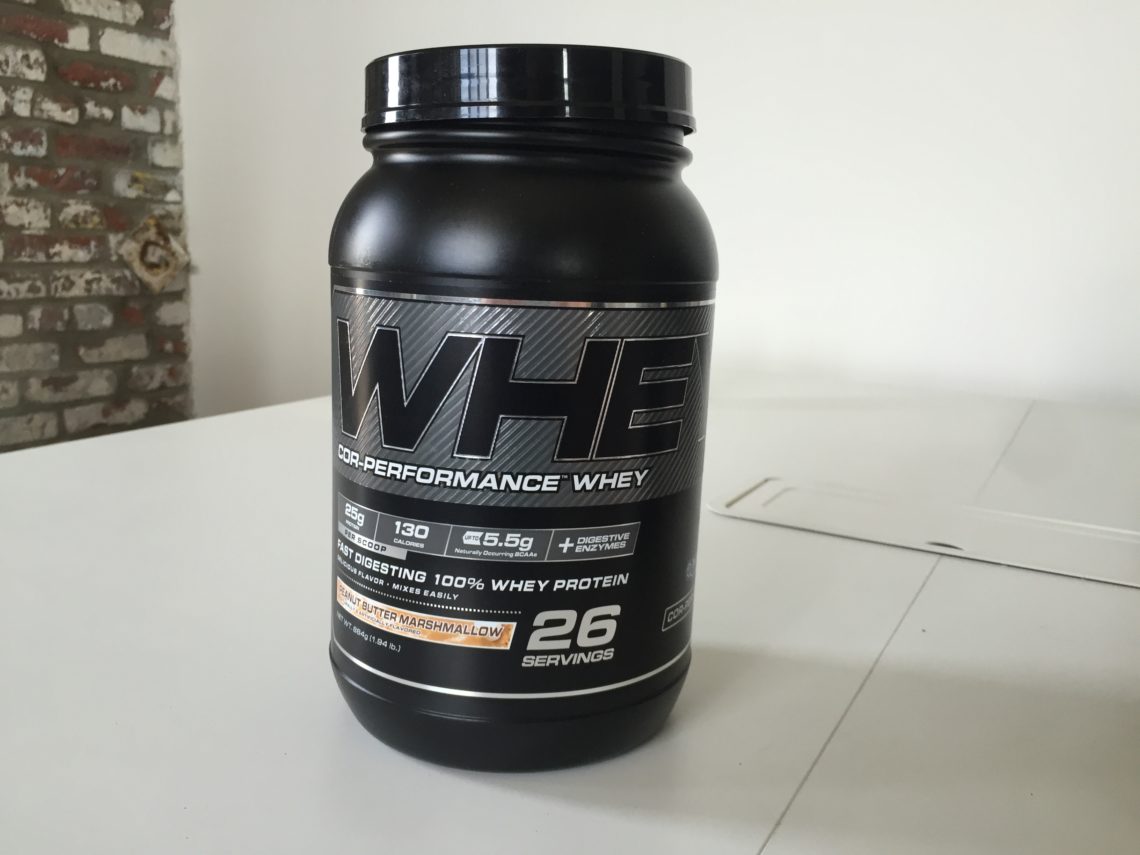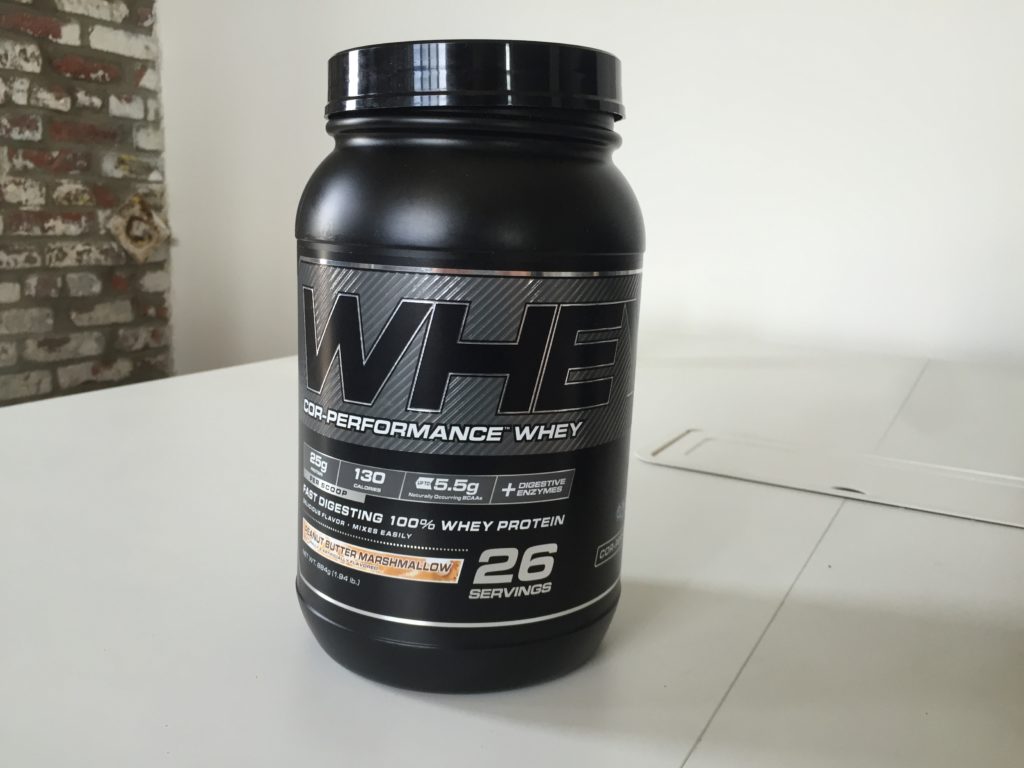 You can buy 1.94 pounds for about $29. That provides 26 servings for $1.19 each, or 4.5 cents per gram of protein.
If you buy a larger, 4-pound tub, the cost drops to 96 cents a serving or 3.8 cents per gram of protein.
That's cheap. It's just a tiny bit pricier than Optimum Nutrition and Muscletech, but cheaper than Ultimate Nutrition, Jym, IsoPure, a lot of other well-known brands.
Cellucor Cor-Performance Whey Benefits and Effectiveness
There are plenty of pros for this product: it's cheap, it's tasty, it's reasonably low in fat and calories. The most unusual aspect is the three digestive enzymes it contains, which may improve symptoms of indigestion — the lactase in particular may be beneficial for folks who have trouble digesting lactose.
But it does contain a lot of allergens. In addition to lactose, there's milk, peanut, and soy, and it's manufactured on equipment that also processes egg and wheat — however, the labeling does state that it's gluten-free.
It also contains sucralose and acesulfame potassium, which some people might take issue with.
Overall, this is a solid product, though: it's got a good protein to calorie ratio, it's got enzymes, and it tastes great. Oh, about that taste…
Cellucor Cor-Performance Whey Taste
This tasted great. I wasn't even sure that peanut butter and marshmallow went well together, but it really does taste like peanut butter and marshmallow, like a rice crispie treat slathered in Jif.
With milk, it's rich, creamy, and it brings out the marshmallow flavor. With water, it suddenly tastes more like roasted peanuts — for some reason, a roasted flavor shoots to the forefront and the marshmallow flavor is diminished. It's great in either case, but I preferred it with milk.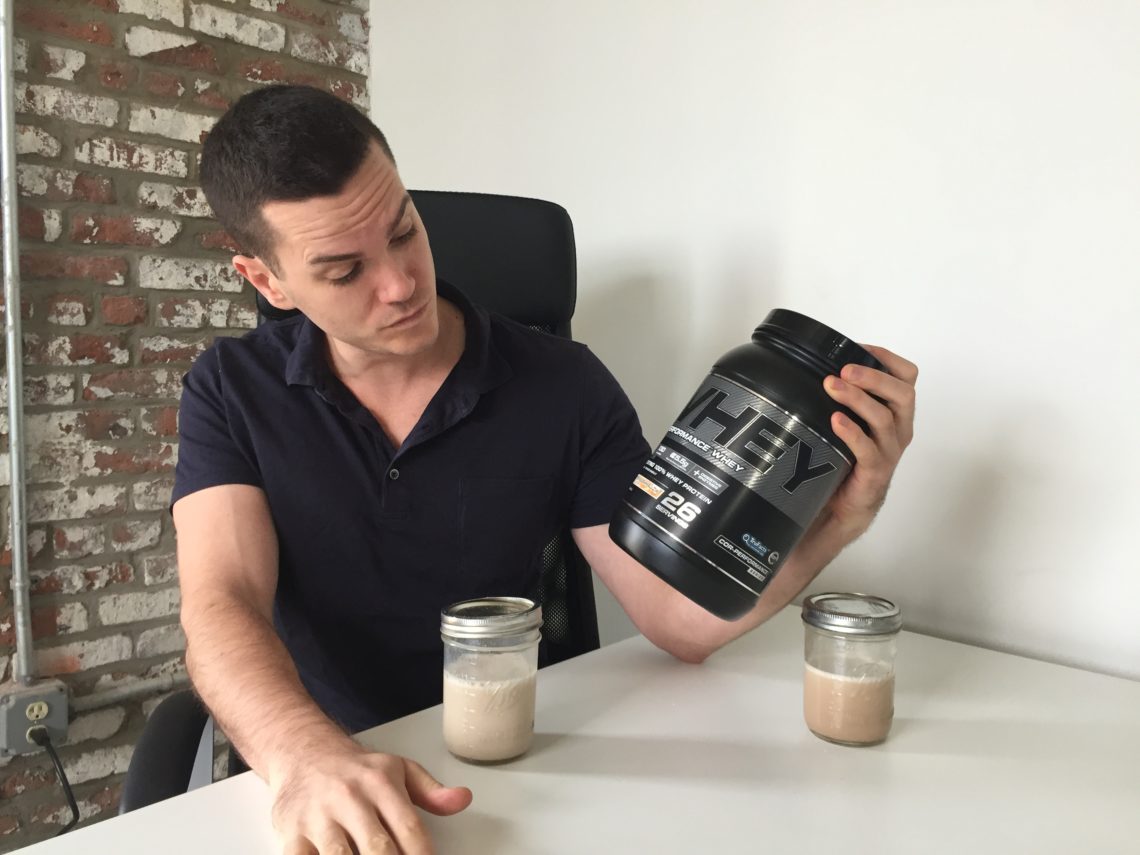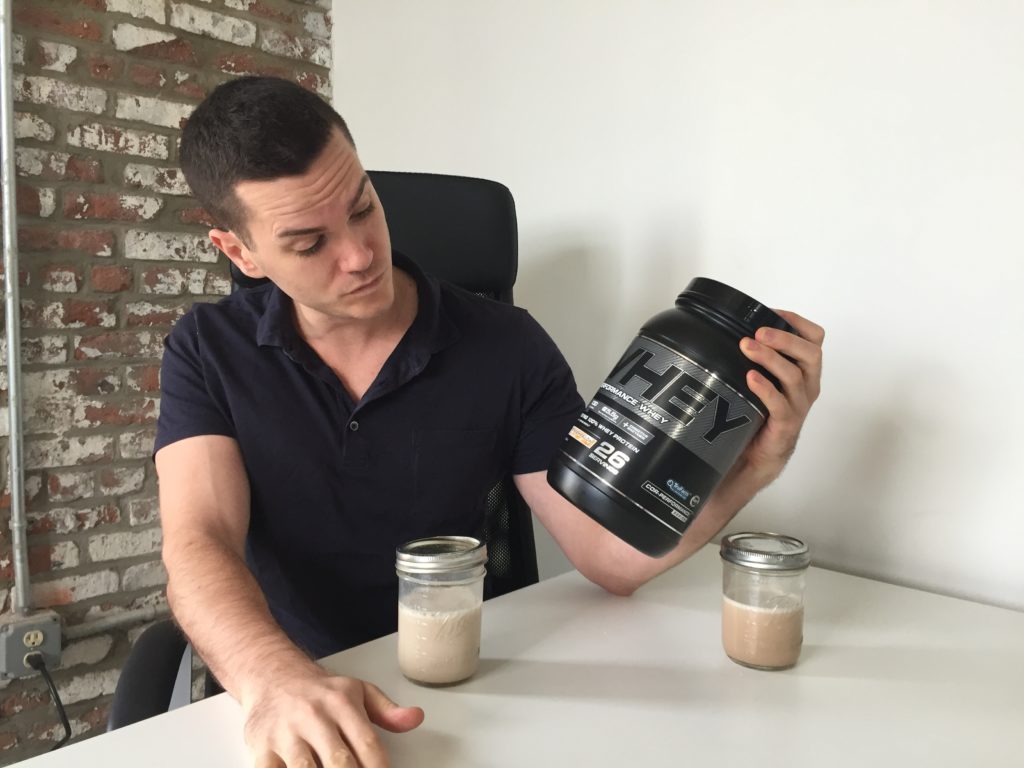 Mixability
It mixes great, with no residue or graininess at all. I was a little surprised to learn this given that there's no lecithin in the ingredients list, but I can't argue with results: it mixes very well and isn't too frothy, either.
The Takeaway
I liked this protein. It reminded me of Optimum Nutrition's Gold Standard in that it's just a solid, dependable, tasty, inexpensive protein powder. If you're against artificial sweeteners or you absolutely cannot handle lactose, you might want to avoid this whey protein and most of the other proteins in this price range. If you can stomach anything? It's cheap and tasty whey.
Other Great Protein Powders Reviews
Related Best Protein Powders Content
Cellucor Cor-Performance Whey
Per Serving: $0.96