If you want to improve your physique and your overall health, it's often a good idea to increase your protein intake, but there's a catch. Protein is hard to get. When compared with the two other "macronutrients" — carbs and fat — it's a lot harder to get cheap, convenient, tasty sources of protein.
That's why protein powders are so handy for just about any diet out there, even low carb diets. But protein powders are so popular that they come in a huge variety of ingredients, benefits… and carb counts. If you're trying to limit carbs as much as possible, these are the best bets.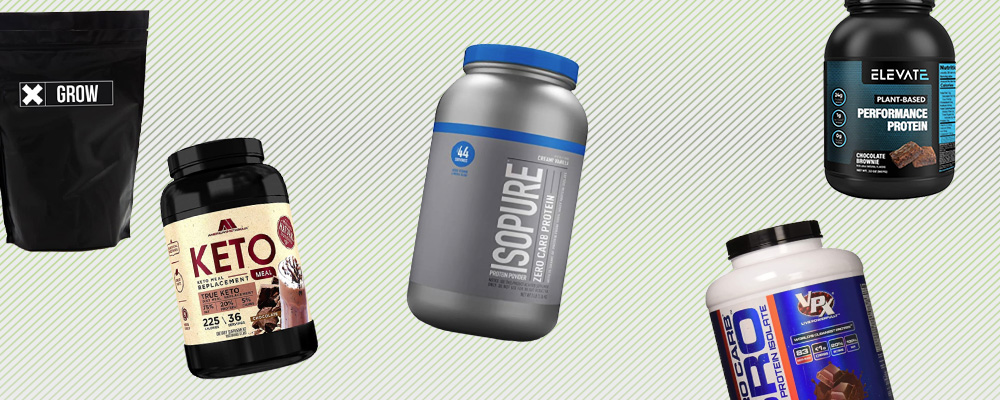 Best Zero Carb Protein Powder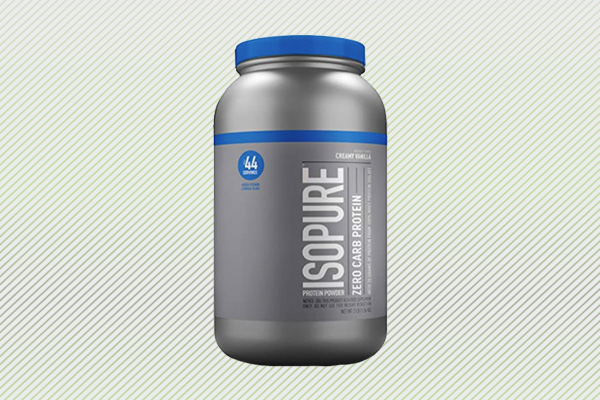 Isopure Zero Carb
Isopure tops the country's sales for zero carb protein powder. Of course, the fact that it has zero carbohydrate for every 25 grams of protein makes it an easy contender for the spot, but Isopure also takes the unusual approach of adding about 20 percent of the recommended daily intake of over a dozen vitamins and minerals in each scoop.
Pros
Isopure Zero Carb is available in nine different flavors.
There are zero grams of carbs in the product.
One scoop contains 20 percent of the RDI of over a dozen micronutrients.
Cons
Isopure doesn't make a zero carb chocolate flavor.
The product contains soy and artificial sweeteners, which some people avoid.
It's made in a facility with soy, egg, wheat, peanuts, and tree nuts.
Runner Up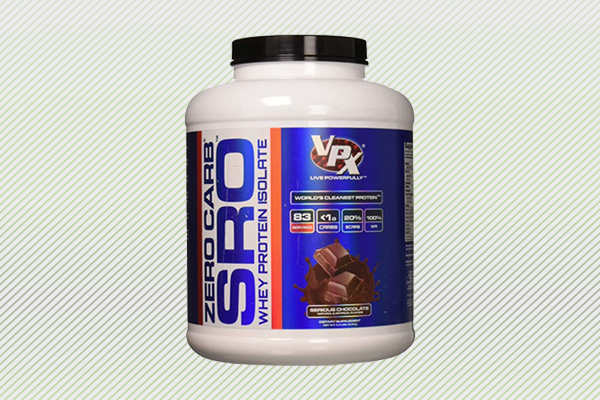 VPX Zero Carb Protein
VPX's protein is rare not just for its total lack of carbohydrate, but also because it has no cholesterol either. With 20 grams of protein in a scoop and about half a day's worth of Vitamins B1, B2, B6, and B12, it's unusually nutritious and can easily fit into low carb diets.
Pros
VPX's protein contains no carbohydrate whatsoever and just half a gram of fat per serving, making it a versatile protein for almost any diet.
It delivers about half the recommended daily intake of four B-vitamins per serving.
The whey is cold processed to minimize denaturing, which is a priority for some consumers.
Cons
The ingredients list includes soy and artificial flavors and sweeteners, which certain customers may wish to avoid.
The minimum purchase is a 4.4 pound tub, which is relatively pricey.
Best All Natural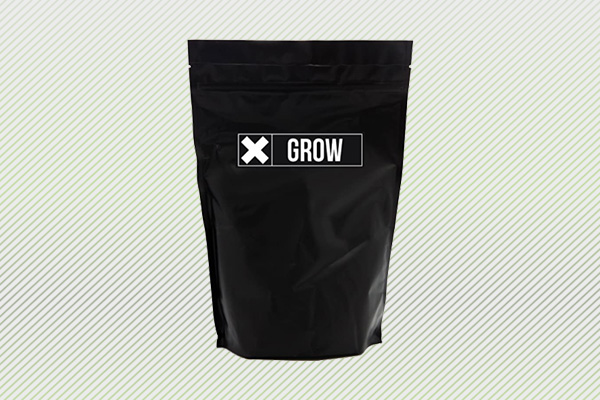 Xwerks Grow
Xwerks definitely has the best all natural pick for low carb diets: it's one of the very, very few whey protein powders on the market with no carbs or fat at all. In addition to that, it's flavored naturally with stevia and it's sourced from free roaming dairy cows in New Zealand.
Pros
This whey doesn't contain any fat or carbohydrates at all.
The dairy is sourced from free roaming, grass-fed New Zealand cows.
It contains no soy or gluten.
Cons
The whey is processed in a facility that processes peanuts, so folks with peanut allergies may be leery.
The lack of soy lecithin means this doesn't mix quite as well as some competitors.
Best Vegan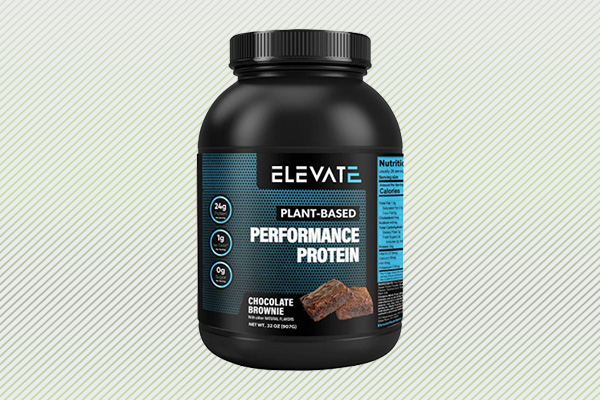 Elevate Nutrition Plant Based Vegan Protein
Not only does Elevate's protein powder provide 24 grams of protein with just 4 grams of carbs, 3 of those grams of carbs are fiber — meaning you're getting one net gram of carbs per scoop. It's extremely rare to find a plant based protein powder so low in carbs, plus it's soy free and naturally flavored.
Pros
The product delivers just one gram of net carbs for 24 grams of protein.
The formula is soy free, with the protein sourced from pea protein isolate and hemp protein.
There are no artificial ingredients, with the product instead sweetened by monk fruit extract.
Cons
The protein powder includes xanthan gum, which some find tough to digest.
It's produced in a facility that also handles a variety of allergens and animal products.
Best Keto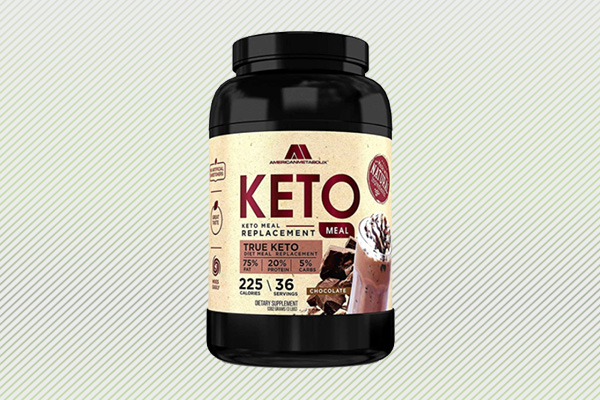 American Metabolix Keto Meal
A lot of keto protein powders are just, well, regular protein powders that are low in carbs and low in fat. If you're looking for a shake that delivers on protein and fat while minimizing carbs, American Metabolix makes a delicious shake from whole eggs, butter, coconut, and some vitamins — no artificial ingredients at all.
Pros
The shake delivers a macro split of 18.7 grams of fat, 11.2 grams of protein, and 3 grams of net carbs per serving.
There are no artificial flavors or sweeteners to be found, here.
The product also delivers 50 percent of your daily Vitamin C and a little over 10 percent of your daily Vitamin E, A, and calcium.
Cons
While it's well priced per serving, the smallest tub (36 servings) is pricier than your average whey.
With over 100 percent of the recommended daily intake per scoop, it's not ideal for folks who want to limit their dietary cholesterol.
BarBend Tips
If you have serious allergies, be sure to look carefully at the fine print on your protein tubs — many are made in facilities that process common allergens.
If you're minimizing carbs, look for whey isolate or hydrolyzed whey in the ingredients. These are more processed than whey concentrate, which is the most basic form of whey and the highest in carbs and fat.
While these protein powders are the lowest in carbs, most regular protein powders just contain three or four grams of carbs per serving — and they usually taste better as a result. If you're not on a very restrictive diet, it might be easier on the palate to go with regular protein powder.
Wrapping Up
No matter what kind of diet you're following, these low carb protein powders may have their place in it. Just make sure you speak to a doctor before making any changes to your diet or supplement regimen — then once you've got the all clear, drink up.