On June 20, 2021, the final event of the 2021 World's Strongest Man (WSM) contest came down to a winner-take-all showdown for the title between four-time WSM champion Brian Shaw and Tom Stoltman in the Atlas Stones. It was not unfamiliar territory for Shaw, who had competed in this very event on multiple occasions for strongman's highest honor. He won his first WSM title in this fashion against four-time WSM champion Žydrūnas Savickas. Unfortunately for Shaw, he was bested by Stoltman, who is arguably the best stone lifter on the planet (and also holds the Atlas Stone world record).
During the competition, Shaw felt he "left points on the table" that could have made the difference between him standing atop the podium instead of one level down as the runner-up. He said as much in a recent video he posted to his YouTube channel, wherein he reflects upon those key moments that ultimately made the difference on the overall leaderboard. Check it out:
[Related: Strongman Peiman Maheripourehir Deadlifts 450 Kilograms (992.1 Pounds) Without a Suit]
Of course, there were events where Shaw met his expectations. He handily won his group in the qualifying stage with a point lead that essentially allowed him to take the Pickaxe Hold event off. His performance in the Keg Toss event was history-altering, having broken his own record three times to win it.
Shaw implemented several new facets to his training that, he believes, did pay dividends overall. He changed his diet to focus on better digestion and enter the 2021 WSM at lighter body weight.
I felt like a better package overall.
Additionally, he switched up his training to zone in on conditioning and movement, rather than just strength. Shaw was happy with those changes, and his results in speed-based events reflected that. Although he did not win the Giant's Medley event — that was Tom Stoltman's first win of the Finals — Shaw did have a respectable third-place finish that kept him at the top of the standings. Notably, Shaw was the oldest competitor in the Finals at 39 years of age.
Another new addition to Shaw's training was a focus on his mental game. Shaw is a very analytical athlete, often scoping out every detail of an event before his heat. He hired a "mental coach" after recognizing he had "gotten very negative about the contest…the past couple of years."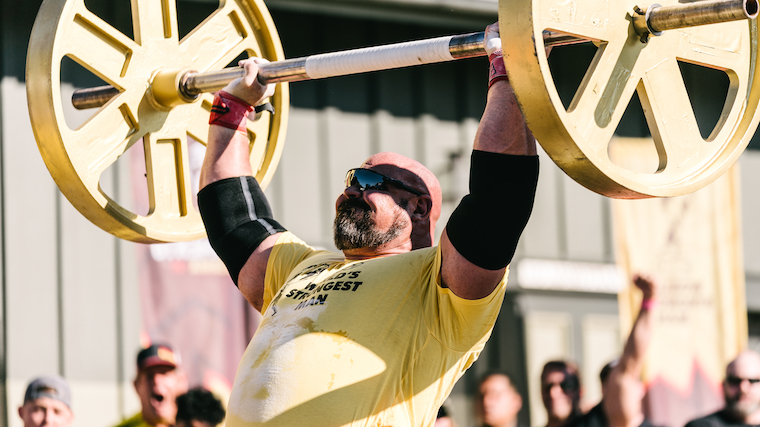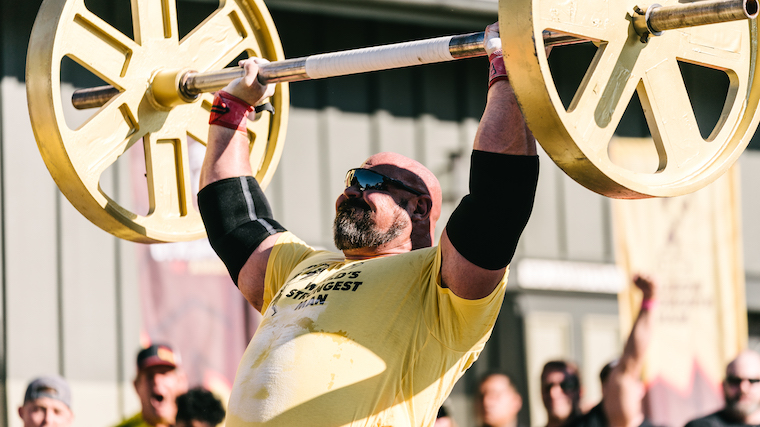 Underperforming His Own Expectations
There were three key events in the Finals where Shaw felt he underperformed his expectations: the Titan's Turntable, the Log Lift, and the KNAACK Deadlift. These three events are where Shaw felt he could have recouped more of the point discrepancy between him and Tom Stoltman — perhaps even taking an overall lead to avoid the "shoot out for the title" in the Atlas Stones, as the announcer phrased it.
Titan's Turntable
This was the event Shaw was most disappointed about. He felt he was prepared for the event and knew how to attack it, but when it was his turn to push the 30-ton locomotive, he failed to get his hips sufficiently under the bar to generate the needed momentum fast enough.
From the start of that event, I got the position wrong. I kind of felt the title slip away.
He finished the event with a sixth-place time of 56.73 seconds — 9.84 seconds behind the event's winner, Tom Stoltman. The Scottish strongman set a record for the biggest lead in a WSM Final after this event with seven points.
Log Lift
The Log Lift event was the second notable event where Shaw admits disappointment. This event, in particular, was a big opportunity to make up ground on Tom Stoltman, as this was his most lackluster event performance to that point. Stoltman could only lift the first two logs weighing 170 kilograms (375 pounds) and 180 kilograms (408 pounds).
Shaw was only able to best Tom Stoltman by one log. The four-time WSM champ scored the 195-kilogram (430-pound) log but could not lockout the 205-kilogram (452-pound) log. He felt that he was capable of matching British log lift record holder Luke Stoltman's winning press of 215 kilograms (474 pounds) but ultimately left "a bunch of points on the table."
View this post on Instagram
[Related: Strongman Gabriel Peña Deadlifts a 900-Pound Triple In Prep for World Record Attempt]
KNAACK Deadlift
Shaw's performance in the deadlift was not riddled with errors. Rather, he simply did not hit the number of reps he aimed for to pick up more substantial points on Tom Stoltman's lead. The winners of this event scored 10 reps each — Adam Bishop, JF Caron, and Trey Mitchell. Notably, Mitchell hit an eleventh rep, but he locked it out after the whistle blew, and head judge Magnus ver Magnusson did not count it.
Shaw scored nine reps in this event, just one more than Tom Stoltman. Although one more rep would not have made a huge difference in point totals, Shaw and Stoltman were only separated by one point heading into the Atlas Stones. A point here or there across the events where Shaw felt he came up short could have made the difference at the end of the contest.
The only person I can look at is myself for not getting the job done.
Shaw finished third overall in the Atlas Stones but admittedly slowed down on the final stone after realizing that he'd lost the heat to Stoltman. Had he entered that event with just a two-point lead, a second-finish on the stones would have netted him a record-tying fifth WSM title (Marius Pudzianowski is the only man to win WSM five times).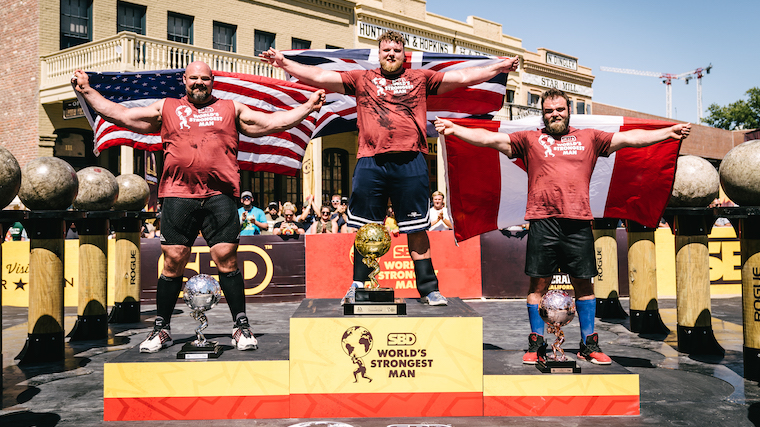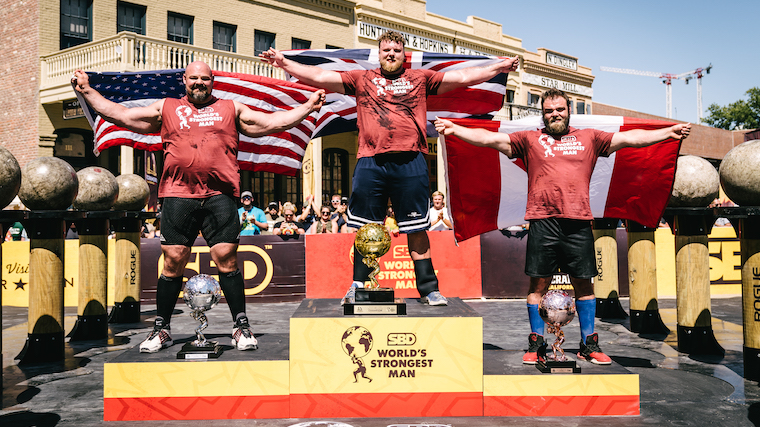 Related: Practice your deadlift with one of these barbells.
On To The Shaw Classic
Shaw is turning his focus to the second annual Shaw Classic scheduled for August. 27-28, 2021, in Estes Park, CO. The roster features many competitors from the 2021 WSM contest, including 2020 WSM champion Oleksii Novikov, the Stoltman brothers, 2021 WSM bronze medalist Maxime Boudreault, and the return of two-time WSM runner-up Mateusz Kieliszkowski.
Feature image courtesy of World's Strongest Man
Editor's Note: This article has been updated to reflect the current Shaw Classic dates, which were moved from the original dates in October.