Everyone knows Monday is international chest day – you've got to start the week off right, right? And Friday is for arms; you want as much pump as possible for when you're going out on the weekends. Toss in some back, shoulders, and legs, and call it good!
That's the typical "bro-split," anyway, probably named for the gym bros who pulled their routine straight from a muscle magazine without actually spending much time thinking about training. Lately, though, alternative splits that allow a higher training frequency have become more popular, thanks in part to research that shows how higher frequency training translates into more muscle and strength.
I love thinking about training, so here, I'll share my thoughts on a few common splits, and hopefully that will help you find your own ideal training frequency.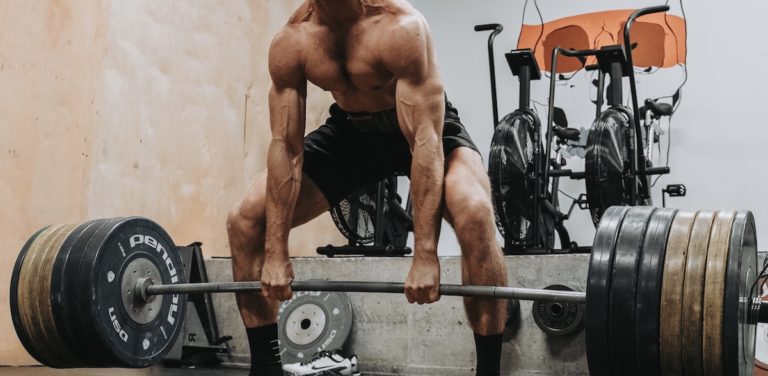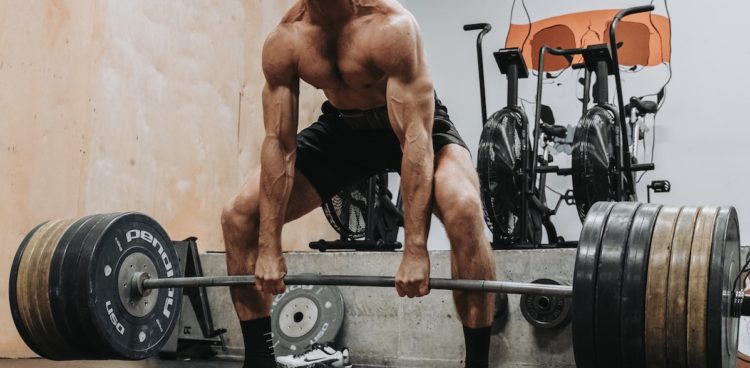 1. Bro Split
The Godfather of the split routine. The "bro" split gives each major muscle group its own training day — typically chest, back, legs, shoulders, and arms. Despite the negative connotations associated with the bro split, it's arguably the most time-tested of all the options in this article.
Nearly every champion bodybuilder uses some variation of this method. By allotting a full training day for each muscle group, the bro split allows for super-high volume to fuel hypertrophy. On the other hand, of course, the training frequency for each group is lower – half that of the PPL or upper/lower splits.
When to Use It
I like the bro split most for fairly advanced powerbuilders — ones who have built a very solid strength base, but need to add size to the extremities (arms, shoulders, and legs). That's because you're getting slightly less work for the bigger muscle groups of the chest, back, and legs.
It's all about tradeoffs! If your focus is primarily on hypertrophy or aesthetics, and you're capable of squatting and deadlifting more than 2x bodyweight and benching 1.5x bodyweight for moderate reps (6-8), give the bro split a shot.
Sample Bro Split Program
Day 1 (Chest):
Bench Press
Incline Bench Press
Dumbbell Bench Press
Cable Crossover
Dumbbell Flye
Day 2 (Back):
Dumbbell Pullover
Lat Pulldown
Deadlift
Dumbbell Row
Banded Chin
Day 3 (Shoulders)
Seated Overhead Press
Lateral Raise
Spider Crawl
Cage Press
Front Raise
Day 4 (Arms)
Close Grip Bench Press
Barbell Curl
Dip
Hammer Curl
Skullcrusher
Preacher Curl
Day 5 (Legs)
Squat
Leg Press
Hamstring Curl
Dumbbell RDL
Seated Calf Raise
2. Push/Pull/Legs Split
In my experience, this is the most popular "alternative" split out there. Training is divided into pushing groups (typically chest, shoulders, and triceps), pulling (back and biceps) and legs. The split both allows for a high frequency of training — potentially as many as six days per week — with minimal overlap, challenging sessions, and a higher frequency than the standard bro split.
When to Use It
The PPL routine is popular for a reason — it can be used by almost anyone, from the raw beginner to the very advanced powerlifter or bodybuilder. I'm using it myself, and so are many other high-level bodybuilders. If your focus is primarily on strength, no problem — just throw in an extra push day to make sure your bench stays up to par, and you'll be good to go.
Sample PPL Program
Day 1 (Push):
Bench Press
Dumbbell Bench Press
Cable Crossover
Seated Overhead Press
Lateral Raise
Dip
Day 2 (Pull):
Lat Pulldown
Deadlift
Dumbbell Row
Reverse Pec Deck**
Barbell Curl
Day 3 (Legs):
Squat
Leg Press
Hamstring Curl
Dumbbell RDL
Seated Calf Raise
** Rear delts can be trained either with shoulders, on day 1, or with other pulling movements, on day 2. I prefer the latter.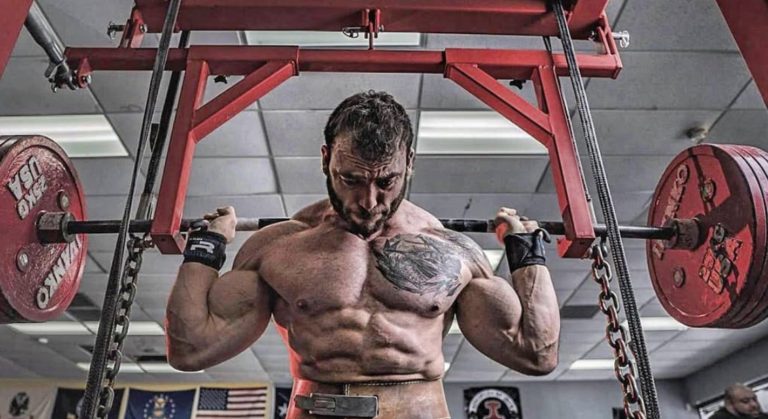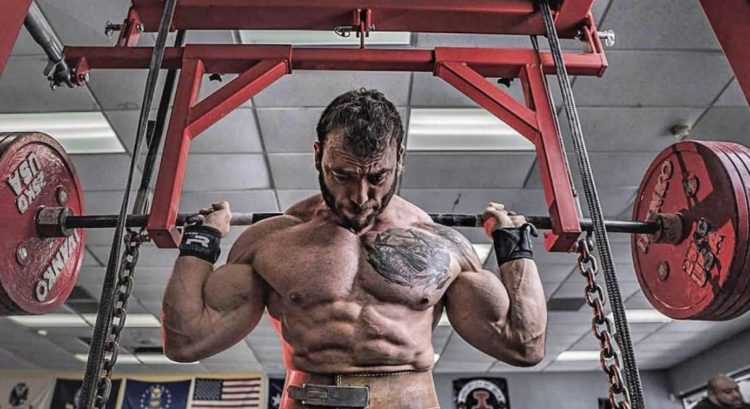 Upper/Lower Split
This is another popular alternative to the bro split. It's my personal favorite, as the workouts tend to be pretty brutal, and I love to push hard in the gym. However, the amount of overlap between training days makes it virtually impossible to train more than 4 days per week. A 2 on/1 off setup might work for some lifters with excellent recovery.
When to Use It
I like the upper/lower split best for beginners, those focused solely on strength, and those pressed for time. That's because it essentially forces you to focus on the basics – if you're training hard enough, then after squats and deadlifts you won't have a whole lot of energy left to devote to the smaller muscles like calves or biceps. You can still achieve phenomenal results on an upper/lower split, but those who are very concerned with aesthetics or are already very strong might look elsewhere.
Sample Upper/Lower Split Program
Day 1 (Upper):
Bench Press
Seated Overhead Press
Dip
Lat Pulldown
Dumbbell Row
Lateral Raise
Barbell Curl
Day 2 (Lower):
Squat
Deadlift
Leg Press
Hamstring Curl
Seated Calf Raise
Standing Calf Raise
Obviously, that's not a comprehensive list of options workout split. Here are a few more you might investigate:
Antagonistic muscle groups (chest/back, quads/hamstrings, triceps/biceps)
Full body
Combination splits (using a mix of the above, like shoulders/quads, back/hamstrings, chest/arms)
Ultimately, there's only one "secret" when it comes to choosing the right split: you have to find what works for you. It doesn't matter what I do, or what Ronnie Coleman does, if those methods don't help you reach your goals given your individual genetic makeup, life situation, and so on.
Have a favorite split not listed here? Share it in the comments below!