Glutamine is an amino acid — a building block for protein — that plays a role in several bodily functions. L-Glutamine, the type found in supplement form, plays a significant role in transporting nitrogen between organs. (1) Some evidence suggests that glutamine helps maintain a healthy immune system and positively impacts the gut microbiome (read: gut health). (2)(3)(4) There are also indications that glutamine aids post-workout recovery. (5)
While the human body does produce glutamine, it is also available in a variety of food sources. People who eat a wide variety of foods are likely getting an adequate amount of this amino acid daily. However, glutamine is most commonly available in meat, animal products, and tofu. So anyone following a vegan or vegetarian diet who is also soy-free may consider a glutamine supplement to bolster their intake. Before you decide which of these glutamine supplements is right for you, consult a medical professional to see if adding this supplement to your diet may be helpful.
Best Glutamine
Editor's note: The content on BarBend is meant to be informative in nature, but it should not be taken as medical advice. The opinions and articles on this site are not intended to diagnose, prevent, and/or treat health problems. It's always a good idea to talk to your doctor before beginning a new fitness, nutritional, and/or supplement routine.
Best Glutamine Supplement
The best glutamine supplement is plain micronized glutamine with none of the nonsense. Swolverine contains no additional ingredients, which makes it easy to add to your supplement regimen.
Swolverine L-Glutamine
This glutamine supplement is a straightforward product that contains nothing beyond micronized glutamine powder in every scoop. Each single-scoop serving of this supplement provides five grams of l-glutamine. Micronized glutamine has been broken down to potentially make it more easily digestible.
Each 300-gram container provides 60 servings and includes no additional ingredients. You can also subscribe if you don't want to have to think about replenishing your stock on time. The powder is unflavored — you can simply mix this powder into your favorite beverage, and consume it up to three times per day.
Swolverine suggests one scoop before and after your workout. At $0.66 per serving, this is a bit more expensive than some of our other picks, but the high dose and pure formula make it worth the extra $0.30 cents or so per serving, in our opinion.
Who Should Buy Swolverine L-Glutamine
People who want a straightforward glutamine supplement — this is about as simple as it gets.
If you're looking for a solid 5g dose of glutamine, this supplement provides that.
Anyone who wants a micronized form of glutamine for potentially better digestion will like this formula.
Who Shouldn't Buy Swolverine L-Glutamine
People who would prefer taking a capsule in place of a powder might not want to scoop this powder into their drink.
If you don't mind powders but want yours to have a flavor, you might prefer to get your glutamine elsewhere, as this product is flavor-free.
If you want a straightforward glutamine supplement, look no further than Swolverine L-Glutamine. It's pure micronized l-glutamine without any additional ingredients, so you'll be getting exactly what you need without any surprises.
[Related: Could Baking Soda Be The Best Workout Supplement You've Never Tried?]
Best Glutamine Powder
When part of your early morning routine is plopping a scoop of your favorite supplements into your water or shake, you want a powder that doesn't complicate things. Onnit L-Glutamine contains five grams of glutamine per serving without any added ingredients.
Onnit L-Glutamine
Each tub of Onnit L-Glutamine powder contains 60 servings that each provide five grams of l-glutamine. There are no additional ingredients aside from the l-glutamine, and the powder is dairy free, soy free, and vegan. It also sports a sweet price tag of $0.36, making it one of the more reasonably priced options on our list.
One of the biggest advantages of a good supplement powder is that you can mix it in with your daily hydration. This unflavored powder is easy to blend with water, or any beverage you may prefer. Because this powder is unflavored, it shouldn't change the flavor of your beverage, making it an easy add to your daily routine.
Who Should Buy Onnit L-Glutamine
Folks who prioritize supplements that don't have any additional ingredients will like that this supplement only contains l-glutamine.
Anyone who's looking for an unflavored powder they can mix with their water without altering its taste will appreciate the flavor-free vibe of this powder.
Buyers on a budget. This supp is $0.36 per serving making it one of our cheaper options.
Who Shouldn't Buy Onnit L-Glutamine
For those days when you want a tasty, flavored powder, you'll want to look elsewhere — this product is unflavored.
Those who may prefer the convenience of a capsule can find glutamine capsules out there.
Onnit L-Glutamine is a straightforward glutamine supplement that packs 5g of l-glutamine per serving. It's likely not to gunk up your morning hydration because it can dissolve quickly, making it ideal to add to water, stack with other supps, or even blend with a shake.
[Related: Intermittent Fasting 101: A Guide To Benefits, Muscle Gain, And More]
Best Glutamine Supplement for Stacking
Taking more than one supp at once? If you're stacking, you may want a glutamine supplement that can play well with others — Onnit L-Glutamine is a solid option that can fit that bill.
Onnit L-Glutamine
Bodybuilders and other athletes looking to make serious gains in a short amount of time might turn to stacking — that is, taking numerous supplements in one cycle to maximize your nutrition. Stacks might include pre-workout, protein, and post-workout supplements. And if you're really looking to up your stack game, Onnit L-Glutamine can round it out for you.
Onnit L-Glutamine is just glutamine, nothing else. Each container comes with 60 servings, with five grams per serving — that's 5,000mg of pure L-glutamine each time you scoop. When you're stacking, you want to be as sure as you can about the quality of what you're taking so none of your supps interact negatively with each other.
That's what makes Onnit L-Glutamine such a good choice to add to your next stack: Third-party testing program Informed Sport tests this product for banned substances. That way, you can add this powder to your water or protein shake confident that it only contains what it says on the tub.
Who Should Buy Onnit L-Glutamine
Bodybuilders who are stacking their supps will love that this powder can dissolve almost instantly upon mixing it into water or a shake.
Athletes who want to make sure that all their supplements are competition-safe will like that this product is tested for banned substances by the third-party program Informed Sport.
If you want a product that doesn't have any artificial flavors, sugars, or other additives, this product is all glutamine, all the time.
Who Shouldn't Buy Onnit L-Glutamine
When you need a product to have a little more bang for your buck, this product contains 60 servings per container — which is a bit less than you can find elsewhere.
Looking for a flavored powder to up the taste level of your water? You might want to look at other options, as this glutamine powder doesn't have added flavors.
When you're looking for a glutamine supplement to add to your supplement stack, Onnit L-Glutamine is a smart addition. It doesn't have any additives or extra flavorings — just five grams of glutamine to kick your regimen up a notch.
Best BCAA Glutamine Supplement
When you're on the hunt for a flavored glutamine supplement that also packs a punch in the BCAA (branched-chain amino acid) department, Transparent Labs BCAA Glutamine is the way to go.
Transparent Labs BCAA Glutamine
This glutamine supplement provides five grams of L-Glutamine per single-scoop serving. Each serving also contains eight grams of BCAAs, which are other amino acids that can potentially help boost muscle growth. Each serving provides a 2:1:1 ratio of leucine, isoleucine and valine, coming in at four grams of L-Leucine, two grams of L-Isoleucine, and two grams of L-Valine. These are the three amino acids that make up BCAAs, and this is often considered the gold standard of BCAA supplement ratios.
Transparent Labs also contains one gram of coconut water powder and 1,535 milligrams of Vitamin C. Additional ingredients include citric acid, natural flavor, and stevia. A notable difference compared to many other competitive options on the market is that Transparent Labs' glutamine supplement contains 10 calories per serving and two grams of carbohydrates. There are five flavors available: Sour Green Apple, Tropical Punch, Strawberry Lemonade, Blue Raspberry, and Orange It's worth noting this is one of our more expensive picks at about $1.33 per serving.
Who Should Buy Transparent Labs BCAA Glutamine
When you're looking to combine your BCAA and glutamine supplement, this product offers five grams of glutamine combined with an eight gram 2:1:1 ratio of leucine, isoleucine, and valine.
If you're hungering for a boost to your taste buds without artificial flavorings, this product offers five different berry- and fruit-inspired flavors.
Athletes who tend to run low on vitamin C will appreciate the 1.5 grams of this vitamin in each serving.
Who Shouldn't Buy Transparent Labs BCAA Glutamine
If you're shopping for glutamine on a budget, this product is a bit pricey compared to others on the market with a price tag of about $1.33 per serving.
Folks who would rather have a supplement with more servings per container might want to look elsewhere, as each container of this product only contains 30 servings.
Athletes who are looking to avoid any extra calories or carbs should know that this glutamine supplement contains 10 calories and two grams of carbohydrates per serving.
[Related: The Best Types Of Supplements For Performance, Weight Loss, And Health]
If you're looking to combine your BCAA supplement with your glutamine supplement, you don't need to search any further than Transparent Labs BCAA Glutamine. It boasts the standard BCAA ratio and provides the five grams of glutamine you're looking for.
Best N-Acetyl Glutamine
When gut health is a particular priority of yours, you might want to up your intake of N-acetyl glutamine, which is an analog of your typical L-glutamine that may be more easily digested. Bulk Supplements N-Acetyl L-Glutamine provide 500 milligrams of N-acetyl L-glutamine without additives, sugar, soy, or gluten.
Bulk Supplements N-Acetyl L-Glutamine
If you're especially interested in your intestinal health — which is related to your immune health and can help make your body more resilient against illness — you might want to check out N-acetyl glutamine.
This acetylated version of L-glutamine reacted with acetic acid, which can change the function of the amino acid. In the case of N-acetyl glutamine, research suggests that this version can be even more easily digested in your intestines than regular L-glutamine.(6) Free of any added ingredients, each serving of Bulk Supplements N-Acetyl L-Glutamine provides 500 milligrams of N-acetyl L-glutamine.
Like most of what Bulks Supplements produces, this product doesn't have any soy, dairy, yeast, sugar, additives, or gluten. It is third-party tested for purity, manufactured to cGMP standards, and lab-verified. Each 250 gram bag contains 500 servings, so it's bound to last you a long time, even if you use it more than once daily.
Who Should Buy Bulk Supplements N-Acetyl L-Glutamine
If you've been looking specifically for N-acetyl L-glutamine, your search can end with this product, which contains 500 milligrams of this acetylated analog.
People who want a product that has been third-party tested for purity and meets cGMP standards will like this supp.
Athletes who are concerned about cost will like that with 500 servings per bag, this product takes your dollar a long way.
Who Shouldn't Buy Bulk Supplements N-Acetyl L-Glutamine
Athletes who would rather have an L-glutamine supplement can find plenty of other alternatives.
If you want a higher dose of glutamine, you may want to look elsewhere as this product only contains 500 milligrams per serving.
Since N-acetyl L-glutamine is made from a reaction with acetic acid, some customers may notice a slight taste of vinegar, which may deter some folks.
If you're dialed in on your gut health and looking for a glutamine supplement, you might want to add some N-acetyl L-glutamine into your regimen. Bulk Supplements N-Acetyl L-Glutamine will provide 500 milligrams per serving — and at 500 servings per bag, this supply will go a long way.
Best Glutamine Capsules
A lot of people like to take their supplements in powder form — but if you want to avoid a potentially chalky shake, glutamine capsules might be for you. Now Supplements L-Glutamine is vegan, kosher, halal, and non-GMO.
Now Supplements L-Glutamine
It can be tough to find supplement capsules that are compatible with vegan and vegetarian diets and are halal, kosher, and non-GMO. But Now Supplements L-Glutamine capsules check all of those boxes. They also provide 500 milligrams of L-Glutamine, and other ingredients include rice flour, cellulose, and magnesium stearate. The formula is Free of sugar, salt, yeast, wheat, gluten, corn, soy, milk, egg, shellfish, and preservatives, so this supp can check a lot of dietary requirements.
The capsules are made of cellulose rather than gelatin and are flavorless. They measure about three-quarters of an inch long, however, so if you're not a fan of large capsules, these may be hard to swallow. Now Supplements produces these capsules in a Good Manufacturing Practices (GMP) facility (GMP-certified), meaning that they're inspected for quality during every step of manufacturing.
Who Should Buy Now Supplements L-Glutamine
If you're vegan or vegetarian, and/or keep kosher or halal, these glutamine capsules are made of plant-based cellulose, not gelatin.
When your budget is a bit tighter or you want to buy in bulk, these supplements are a solid option, as they contain 120 servings per container.
People who value products that are GMP-certified will love the certification that these capsules have.
Who Shouldn't Buy Now Supplements L-Glutamine
Athletes who want a higher dose of glutamine than 500 milligrams per serving can find larger doses elsewhere on this list.
If you like taking your supplements in powder form, these capsules might not be for you.
When you'd prefer your glutamine supplement in capsule form, Now Supplements L-Glutamine contains 500 milligrams per serving. These capsules are plant-based and are kosher and halal, which can be less common for capsules.
[Related: Best Macros Calculator For Tracking Muscle Gain And Fat Loss]
Different Types of Glutamine
Glutamine comes in many forms — whether you're getting it from your diet or supplements, knowing a little bit about what kinds of glutamine are out there can help you make informed decisions.
L-Glutamine
L-glutamine is the type of this amino acid that your body produces on its own meaning it is labeled as a nonessential amino acid. This is the most abundant amino acid typically found in your blood, and it's the form of glutamine that is used to support your immune system, gut health, and muscular recovery. It's also the kind that's found in most glutamine supplements.
N-Acetyl L-Glutamine
N-acetyl L-glutamine is an acetylated version of L-glutamine. It is still L-glutamine, but it's interacted with acetic acid, which can change its overall function. Research suggests that this version of L-glutamine may be even more easily digested in your intestines than regular L-glutamine, which may draw customers whose goals focus more on gut health than glutamine's other potential benefits. (6)
D-Glutamine
D-glutamine looks almost identical to L-glutamine, but even tiny structural differences can mean a big change in function. And in the case of D-glutamine, it doesn't seem like it plays much of a role in biological functions. It's found throughout the body, but it's a non-essential amino acid. Therefore, this form of glutamine is not the kind that appears in supplements.
Benefits of Glutamine
While it may not be the supplement you turn to specifically for helping you build more muscle mass, glutamine may still play an important role in keeping you healthy enough to continue lifting. It may also promote other health benefits, which you can learn more about below.
Immunity
One of glutamine's biggest roles in your body is supporting your immune system. When you're sick or injured, glutamine is one of the amino acids that can help keep your body healthy. (2) Your body needs an adequate amount of dietary protein to effectively mount any immune responses needed to maintain your health, and glutamine can play a key role. Research suggests that your body needs glutamine readily available in order to activate and replicate white blood cells and other immune cells that help you fight injury and infection. (3)
Because of its role in supporting the immune system, your body might break down sources of protein — like muscle — in emergency situations when it needs extra immune support. (7) So if you're very sick or seriously injured, glutamine supplements can potentially help your body avoid the need to break down any muscle mass.
Gut Health
Having enough glutamine in your diet may also help boost your gut health. Research suggests that this amino acid may play an important role in repairing and maintaining the gut barrier in your body (which helps prevent infections). (4) Glutamine may also help fuel intestinal cell proliferation, thereby making it a helpful amino acid in the prevention and treatment of various gastrointestinal diseases.
Much like keeping your muscles healthy, keeping the rest of your body healthy — including your gut — is critical when you want to train long-term in a healthy, sustainable fashion.
Recovery
Glutamine can also help speed the process of muscle recovery. (5) If you're a bodybuilder looking to recover better after heavy lifts, glutamine might help because L-glutamine supplementation has been found to help create faster recovery of peak torque. In other words, after a heavy session, your muscles may be able to return more quickly to lifting at their maximum level of strength and efficiency. The same study found that L-glutamine supplements may help diminish muscle soreness, which is great news for anyone hoping to squeeze in an extra training session.
When Should I Take Glutamine?
Because glutamine supplements are more related to overall health and recovery than they are to immediate workout performance, you can include your glutamine supplement when it fits into your schedule. That might mean adding some glutamine powder to your morning glass of water, or taking a capsule before your workout.
You might also choose to scoop some glutamine into your protein shake if you're supplement stacking. Some of our picks encourage you to take your glutamine in doses throughout the day. One brand suggests taking one scoop before and one scoop after your workout. Really, it is up to the user to decide what fits best for their lifestyle.
How We Choose the Best Glutamine
Our top glutamine supplement choices are based on many factors, all chosen to help you get the most out of your nutrition and supplements. That means we included a variety of different kinds of glutamine supplements that we think are the best in their respective categories.
Ingredients and Purity
We took a look at each supplement's label to ensure there are no extraneous or unwanted ingredients. Some manufacturers will include additives for texture or flavor — whenever that's the case, we include this information for your consideration so you don't have to go hunting for it on your own.
As with any supplement, it is best to know what you're putting into your body. We checked each product for third-party testing for purity and considered the ones that had it more strongly than the options that didn't — we've also indicated when third-party testing is conducted for your convenience.
Form
For some folks, the question of capsule versus powder may come down to a matter of convenience. While powders allow you to be more accurate about how much of a supplement you're ingesting, it may be cumbersome to mix up a drink regularly. On the other hand, capsules are generally a bit more expensive on a per gram basis but may be more convenient for folks who are on the go or have a busier morning routine.
Sometimes pills aren't a great option for vegans and vegetarians as many contain gelatin, so powder may be preferable (unless it's clearly stated that the product is made with vegetarian friendly capsules). While most glutamine supplements on this list are in powder form, we have included some that produce capsule glutamine supplements if that's what you're looking for.
Cost
When looking at cost, we divided the total cost by the number of grams in each container to get a sense of the cost per gram. We then checked how many servings are included in each container and compared that to the price. For example, a $20 container that contains 200 servings is going to stretch your money a lot farther than a $20 container that contains 100 servings.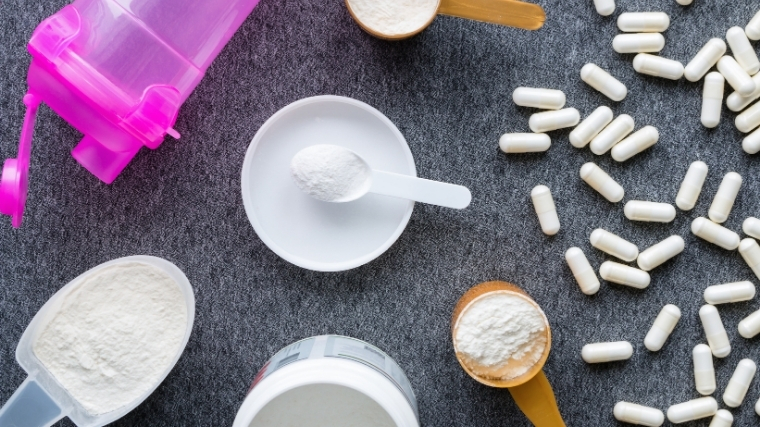 We've included both budget and slightly more expensive options on this list to meet most price points for shoppers. We chose products that are around $0.30 cents per serving, and we chose some supplements that cost over $1.00 per serving. There are several factors that will determine price, including ingredient list, quality of ingredients, number of servings (bulk buy), and dosage.
[Related: Nutrition For Bulking: 10 Tips For Intelligent Muscle Gain]
What To Consider Before Buying Glutamine
Even though L-Glutamine is a naturally occurring amino acid, start slow if you're introducing it to your diet via supplements for the first time. It may be wise to start with half-sized servings for a few days to let your body acclimate to the new supplement. — and, be sure to check in with a medical professional before introducing glutamine to your diet. In addition, here are some other factors to consider before investing in glutamine supplements.
Training Goals
If you're looking to build a massive amount of muscle, glutamine might not get you there directly, as it hasn't been shown to really impact hypertrophy. However, if you're aiming to pack on muscle while promoting your overall immune and gut health for sustainable performance, glutamine might be a great add-on.
In addition, if you're coming back from a serious injury or illness and your training goal is to safely get back in the game, glutamine can potentially help ease you back into your program. Be sure to consider your personal goals before deciding if glutamine could be a fit for you.
Current Diet
Do you eat a lot of beef, tofu, skim milk, or eggs? If yes, chances are that you have a sustainable amount of glutamine in your diet as it is. However, if you're coming off of a severe injury or illness, are a vegan cutting back on soy products, or are trying to reduce dairy in your diet, adding a glutamine supplement may help ensure that you're getting all the amino acids you need. It's especially important here to speak to a doctor who can tell you if you need more glutamine on a daily basis.
Form and Flavor
If you hate adding powders to your drinks or shakes, glutamine capsules might be your best option. On the other hand, if you can't stand swallowing pills, you might turn to a powder instead.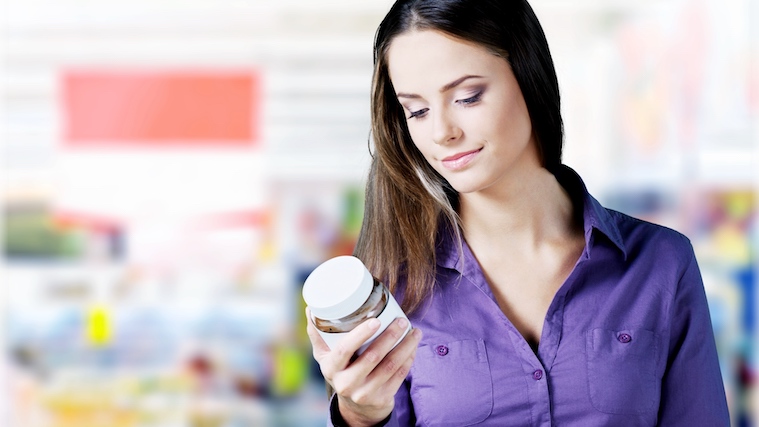 If you've decided you prefer glutamine powder, it's up to you to choose whether you want it to be flavored or unflavored. There are great options for both on this list, and after a certain point, it's just a matter of preference.
Final Word
Glutamine supplements can be useful for people who have low levels of the amino acid in their diet — or for folks who are recovering from intense injuries or illnesses. Maybe you're looking for ways to potentially reduce muscle soreness after a hard workout or generally bolster your immune system for more sustainable lifting practices. Either way, you might benefit from glutamine supplements.
When it comes down to choosing which glutamine supplement you want to take, speak with a doctor, consider whether you want a powder or capsule, weigh your current dietary habits, and factor in your training goals. No matter your preference, this list is bound to have a great glutamine supplement for you.
FAQs
References
Hall JC, Heel K, McCauley R. Glutamine. The British Journal of Surgery. 1996;83(3):305-312.
Demling RH. Nutrition, anabolism, and the wound healing process: an overview. Eplasty. 2009;9:e9. https://www.ncbi.nlm.nih.gov/pmc/articles/PMC2642618/.‌
Calder PC, Yaqoob P. Glutamine and the immune system. Amino acids. 1999;17(3):227-241. https://www.ncbi.nlm.nih.gov/pubmed/10582122.
Krishna Rao R. Role of Glutamine in Protection of Intestinal Epithelial Tight Junctions. Journal of Epithelial Biology and Pharmacology. 2012;5(1):47-54.
‌Legault Z, Bagnall N, Kimmerly DS. The Influence of Oral L-Glutamine Supplementation on Muscle Strength Recovery and Soreness Following Unilateral Knee Extension Eccentric Exercise. International journal of sport nutrition and exercise metabolism. 2015;25(5):417-426.
Arnaud A, Ramírez M, Baxter JH, Angulo AJ. Absorption of enterally administered N-acetyl-l-glutamine versus glutamine in pigs. Clinical Nutrition. 2004 Dec;23(6):1303-12.
Mittendorfer B, Gore DC, Herndon DN, Wolfe RR. Accelerated glutamine synthesis in critically ill patients cannot maintain normal intramuscular free glutamine concentration. Journal of Parenteral and Enteral Nutrition. 1999 Sep-Oct;23(5):243-50; discussion 250-2.
Holecek M. Side effects of long-term glutamine supplementation. Journal of Parenteral and Enteral Nutrition. 2013 Sep;37(5):607-16.