One of the great perks of being into CrossFit® is how universal the community has become.
For those of us who enjoy traveling—and working out while on the road—it gives us a chance to visit gyms all around the world.
I couldn't be more grateful to the many gyms far and wide who have opened their doors to me over the years. From 7 Mile Strength and Fitness in Grand Cayman, to Fit Club in Ohio, to Bodyshop Fitness and Nutrition and CrossFit Fernie in B.C., to CrossFit AllStar in Hawaii, to CrossFit Santa Cruz and in California, to Trec Fit Lab in Calgary, Alberta, to name a few, not only have these gyms let me maintain some semblance of fitness through sipping vacation cocktails, they have also given me a chance to get to know the locals. And the beauty of locals is their wealth of knowledge about the best places to go, and top spots to eat, in their city.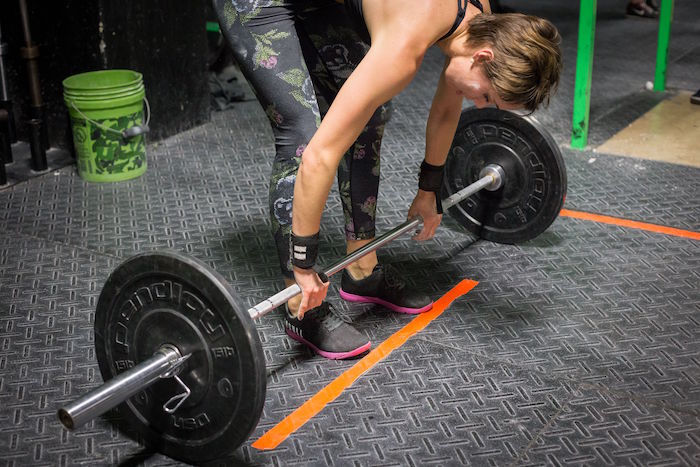 Having visited close to 50 different gyms in my years involved in with the CrossFit community, I have also learned there are dos and don'ts to being a visitor.
Truth be told, I know a handful of gyms who have stopped allowing visitors, as they often cause more trouble than their $20 drop-in fee is worth. To avoid this from becoming commonplace, here are five common flogging offenses committed by visiting students that you should try to avoid:
1. "Tardy Tom"
Whether your Uber driver takes longer to arrive than expected, or Siri leads you astray—which is easy to do considering many CrossFit gyms are located in less traveled industrial areas of the city—it can be easy to find yourself arriving late.
As a coach, I can say it's incredibly stressful to have someone I have never met before show up right at the top of the hour right when I'm about to start a class.
Also, if you're a visitor, being on time is actually kind of like being late, especially if you haven't already signed a waiver.
Tip: Aim to be 15 to 20 minutes early.
2. "Ignorant Igor"
Oftentimes—especially at gyms in destination cities who get a lot of visitors—gyms have a visiting student policy right on their website. Check this out before you call or email the owner, or worse still, show up unannounced.
Think about it from the owner's perspective: If you're a gym owner in a city like Las Vegas, you probably get a lot of visiting students. In fact, I remember being at a CrossFit box in Las Vegas, and Joe Marsh, the owner at the time, told me about how he used to spend countless hours answering redundant calls and emails from aspiring guests. Eventually, he added a visiting students section on his website, which he said helped save him a ton of time.
As for policy options, some gyms let you pay for a class online beforehand, while others provide online waivers to fill out before you arrive. Other times still, a gym owner might request some kind of written validation from your coach back home to vouch for your abilities.
From the visitor's end, the least you can do is seek out the information online first, to save, not just the owner, but also yourself some valuable time and hassle.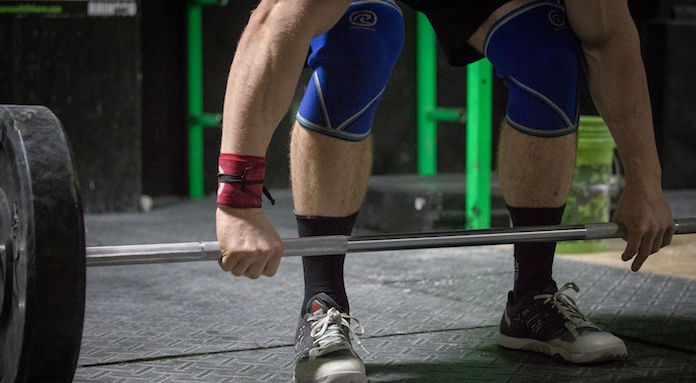 3. "High Maintenance Harriet"
While you might be diligently committed to a training program that was designed specifically for you, you might just have to relax a little bit when you're visiting another gym, and follow their program.
While some gyms have open gym times, where you're free to do you own thing, others don't. Again, do your research beforehand and be a law-abiding citizen and follow their rules. It's not going to kill you to join in on a class one day if doing your own thing isn't an option at that gym.
Another common request if you're a visitor is to put you through a movement assessment or a personal training session before you can attend a group class. While your temptation might be to think, 'I know what I'm doing, I don't need an assessment,' understand it from their end: They know nothing about you and your abilities, so it's their way of ensuring quality control. And even if you do know what you're doing, nobody is too good to be coached. In fact—food for thought—the best CrossFit athletes in the world have multiple coaches. You might just learn something new from a different set of eyes.
Bottom line: Be a humble and low maintenance guest.
4. "Cheap Chad"
While I might be biased because I'm a coach, there's nothing more obnoxious than a visitor who expects to come in and train for free for the day or the week.
On my end, we're running a business, and you're coming into our gym using our space and equipment and taking up our time alongside people who are paying $250 a month.
If you're looking for free, there's always the hotel gym.
5. "Entitled Emma"
I spoke with a gym owner once who stopped allowing visiting students after a guest posted a bad Google review about how she didn't get enough attention from the coach in the class. At the time, this gym didn't charge a drop-in fee.
If you're a visitor, you're probably not a priority. Period. And especially if you're not paying anything to be there, or are paying $20 for a one-off workout. As a result, you come second to their loyal members paying a premium each month.
The take-home: Being a good visiting student is merely common sense, but it's this common sense that will continue to let thousands of fitness enthusiasts maintain fitness wherever we go, and provide us with homes away from home.
Editor's note: This article is an op-ed. The views expressed herein and in the video are the author's and don't necessarily reflect the views of BarBend. Claims, assertions, opinions, and quotes have been sourced exclusively by the author.